We recently mentioned that Stuart Weitzman has designed very distinctive shoes for the brand's spring collection. Here's more proof of their standout spring styles — the 'Perfbootie' wedge booties which were spotted on Audrina Patridge while she was shooting scenes for her new reality show.
Audrina Patridge shoots her reality show in Stuart Weitzman wedge booties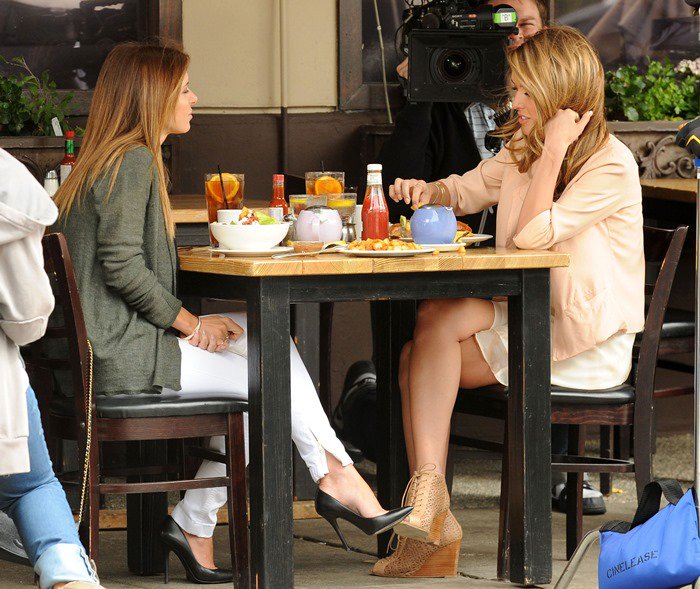 Audrina Patridge films scenes for her new reality show "Audrina" at Joan's On Third in West Hollywood, California on April 7, 2011
Audrina Patridge rocking Perfbootie wedge booties in adobe vecchio nappa
Like the Tyrols from the same designer, these Perfbooties are also in a light, neutral color and in a wedge style. The distinctive features on these are the lace-up front and the patterned small-sized cutouts on the leather upper.
We're with Audrina in choosing the tan color (adobe vecchio nappa) over the black color (black vecchio nappa). While the black is fiercer, the stacked wedge heel completely disappears in that color. For a warm weather style, the stacked detail MUST be seen because it's crucial to achieving that carefree spring/summer vibe.
Stuart Weitzman Perfbootie wedge booties in adobe vecchio nappa
Stuart Weitzman Perfbootie wedge booties in black vecchio nappa
Credit: WENN