It's nice to see Bella Thorne doing something with her career. Considering Bella has been known mostly as  Zendaya's less-successful Disney contemporary and Scott Disick's ex, the star seems to be making a name for herself. Not only has Bella sold her film "Assassination Nation" for a cool $10 million at the 2018 Sundance Film Festival, but is also starring in a new romantic drama movie and releasing a song for it.
On Tuesday, the 20-year-old actress flew to Rome for a photo call for her film "Midnight Sun," in which she stars alongside Patrick Schwarzenegger. She wore a Cushnie Et Ochs "Vivian" bodysuit paired with "Grease"-levels-of-skintight Cushnie Et Ochs "Fay" pants. The red-haired Latina rounded out her look with Sergio Rossi "SR1" black leather sandals and a generous lining of blue color around her eyes.
Do you think Bella should consider hiring a new stylist from Trunk Club or Stitch Fix?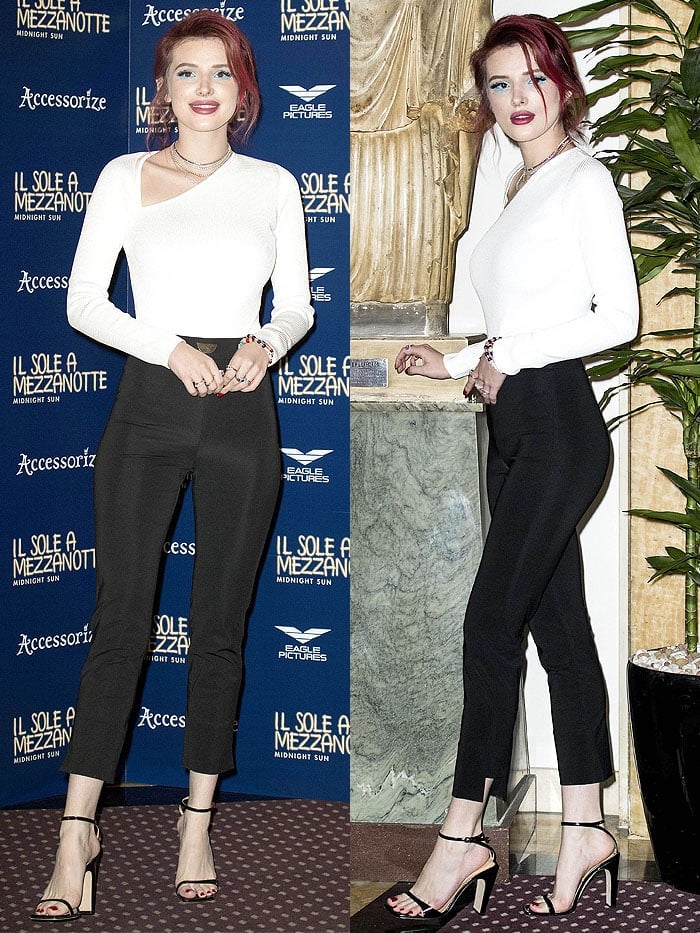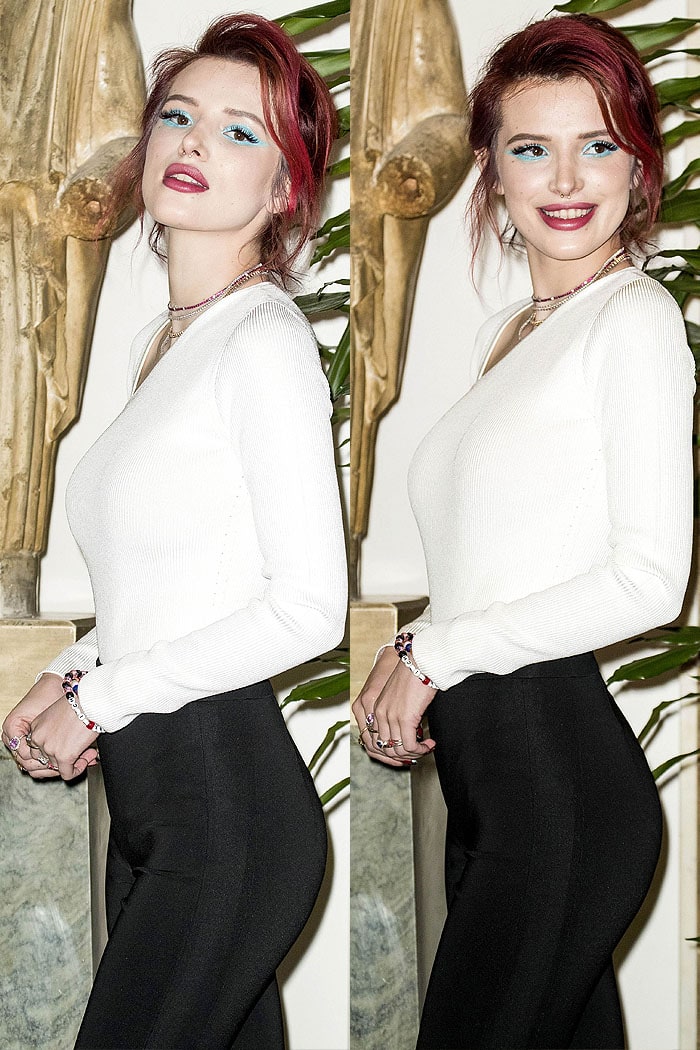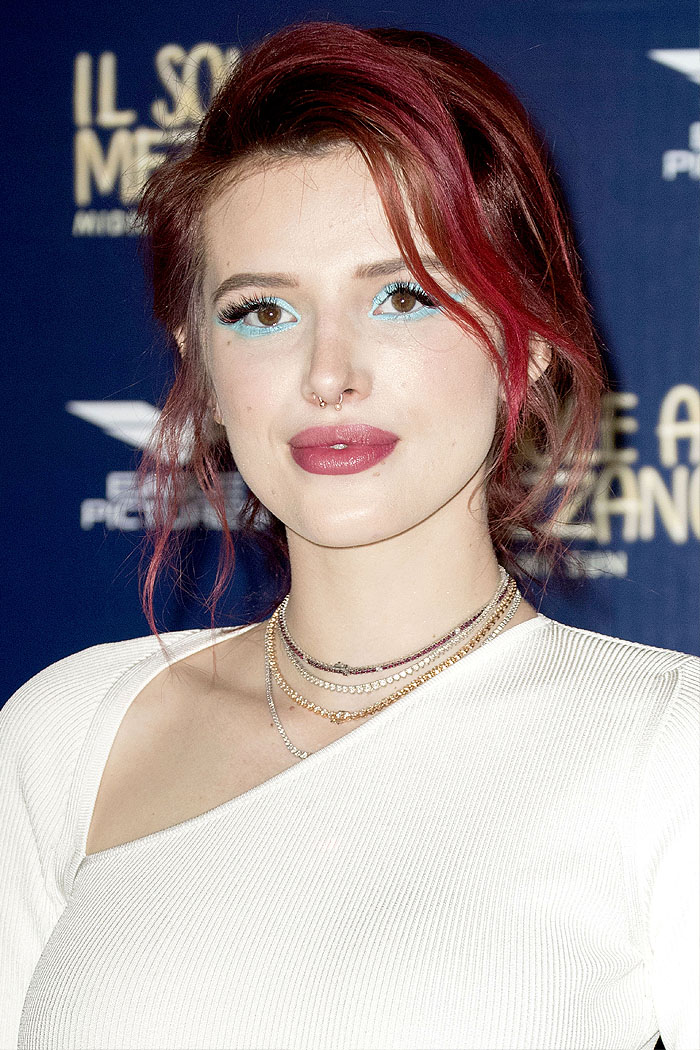 Bella Thorne at the "Midnight Sun" photocall at the Hotel Bernini in Rome, Italy, on February 27, 2018.
We thought Bella had turned over a new, classier leaf… until we got a closer look at her accessories. Her nose ring is already one of her mainstay jewelry pieces, but the stretch bead bracelet that spells out B-I-T-C-H clearly hails from her current tacky sense of style in real life. Her piled-on colorful rings would have come off as fun and youthful, had they not been brought down by her sloppy, chipped red-and-silver nail polish.
Bella's look here isn't her best, but at least it's not as bad as her fishnet bodysuit ensemble with leopard-print boots or her black fishnet top with green fishnet stockings outfit.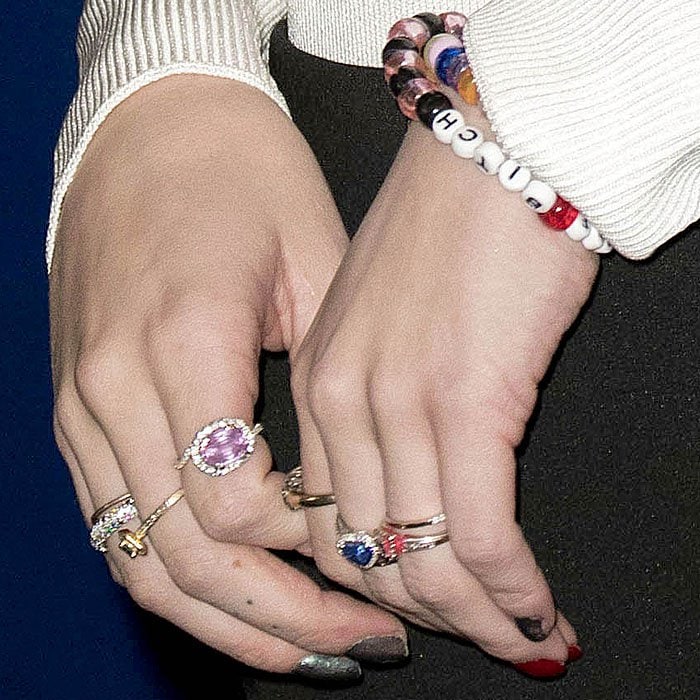 Details of Bella Thorne's rings, chipped red-and-silver nail polish, and "BITCH" bead bracelet.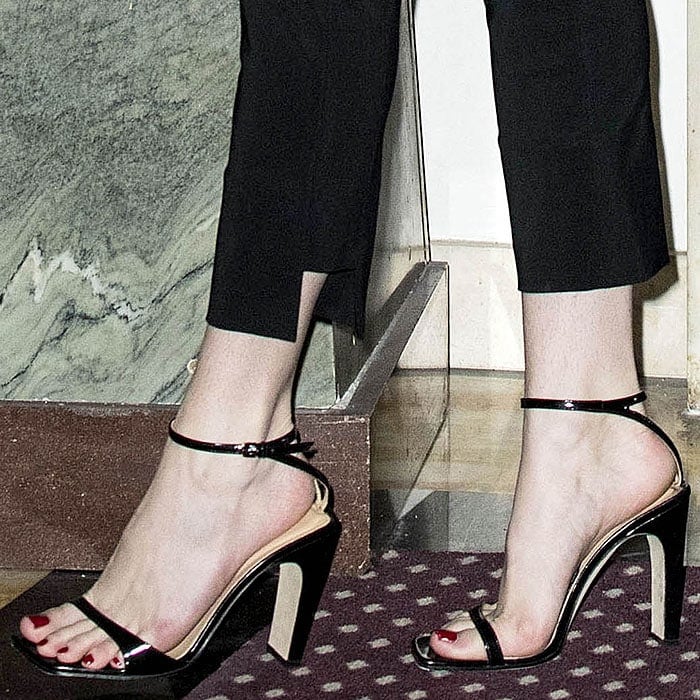 Closeup of the Sergio Rossi "SR1" sandals on Bella Thorne.
The crystal-studded rose gold, crystal-studded black suede, low-heeled pink satin, and low-heeled crystal-studded gray suede versions of the Sergio Rossi "SR1" sandals are available at Farfetch.
"SR1" Wide-Heel Ankle-Strap Sandals, $730 to $1,100 at Farfetch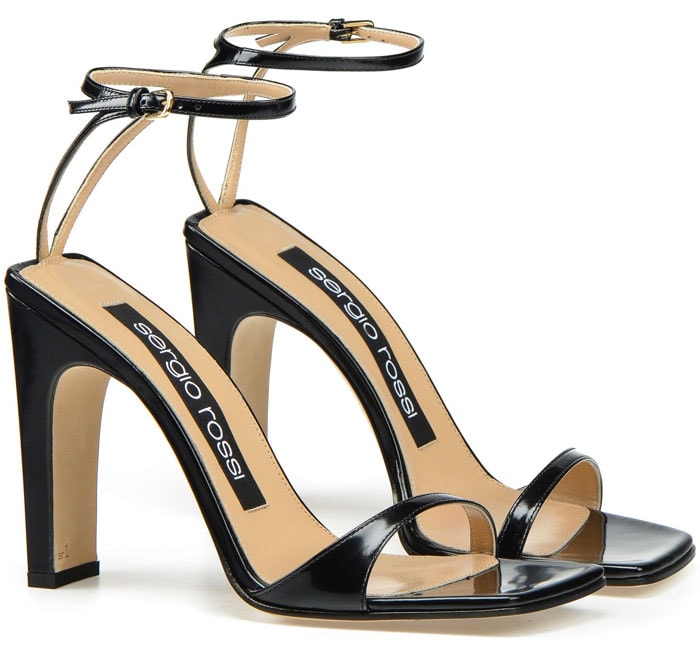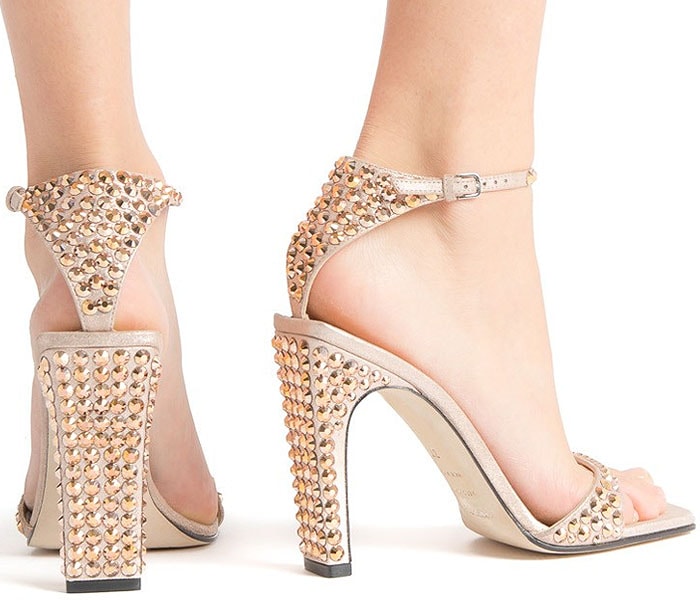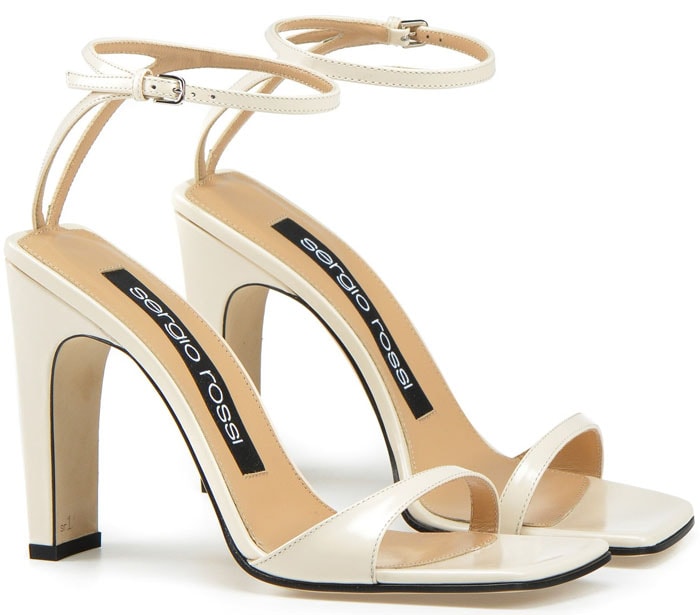 Credit: Daziram / Future Image / WENN