Jennifer Lawrence came to promote her movie "Red Sparrow" on her guest appearance on "The Late Show with Stephen Colbert," but instead ended up officially uninviting her haters from seeing her latest spy thriller film.
Thanks to continuous shots of Cuban rum from host Stephen, the tipsy 2013 Best Actress Academy Award winner also ended up kicking off her Charlotte Olympia "Gilda"gold platform sandals, calling Harvey Weinstein an "ass boil," and revealing that she tried flirting with Larry David.
The fun starts when Jennifer kicks off her gold platform heels at 5:25 in the video below.
Jennifer's rum-fueled interview happened right before the "Red Sparrow" New York premiere, which explains to us why the "Passengers" actress seemed to be posing a little bit too wide-eyed than usual on the red carpet that night. Was she fighting the effects of alcohol? If she was, the buzz surely must've helped her to completely ignore her nip slip wardrobe malfunction as it was happening.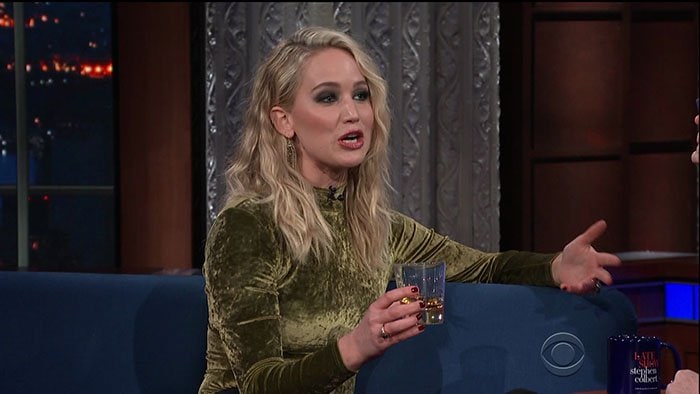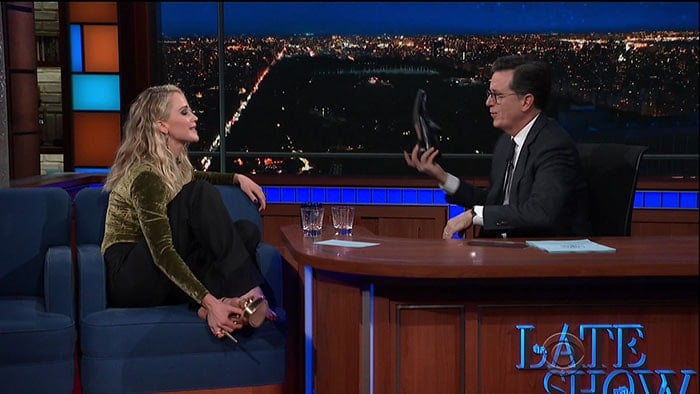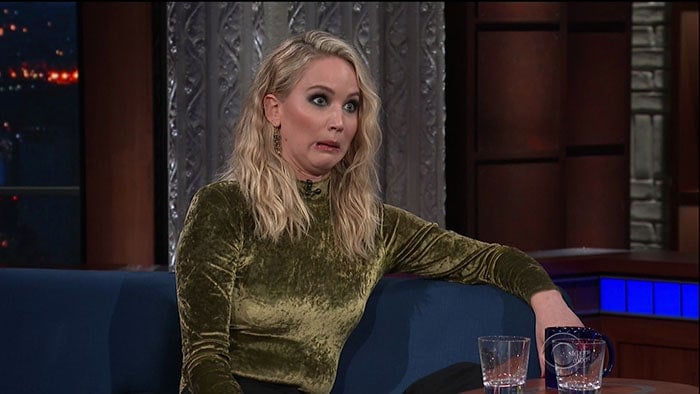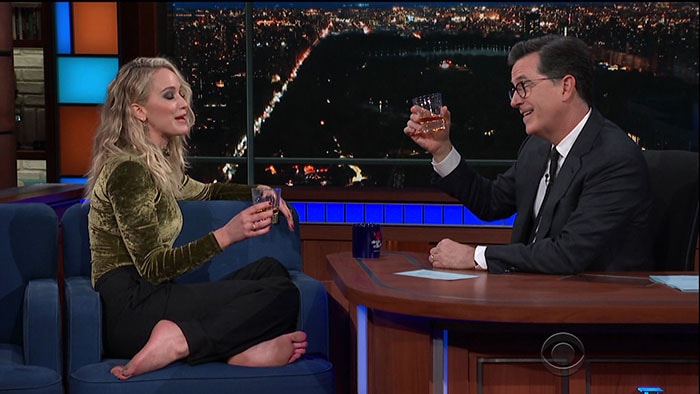 Jennifer Lawrence having a drink, kicking off her shoes, and letting loose during an appearance on CBS' "The Late Show with Stephen Colbert" at the Ed Sullivan Theater in New York City on February 26, 2018.
Below is a behind-the-scenes pic of Stephen Colbert and a shoe-less Jennifer Lawrence holding her gold platform sandals in her hands.
The exact same Charlotte Olympia "Gilda" platforms have been worn by Selena Gomez, Heidi Klum, Hailee Steinfeld and Freida Pinto.
Get the look for much less with the Chinese Laundry "Alyssa" platform sandals below.
Chinese Laundry "Alyssa" Platform Sandals, $59.95 to $79.95 at Nordstrom and Zappos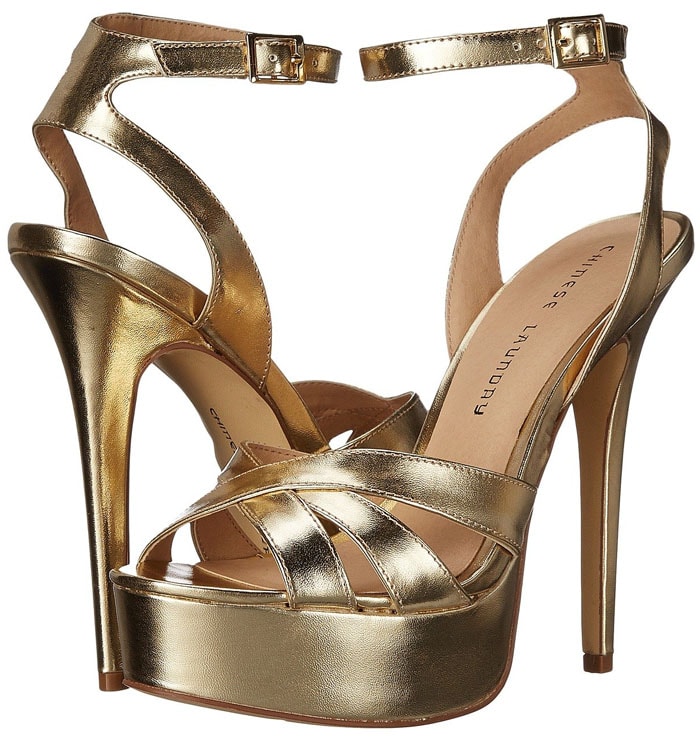 Credit: Images supplied by WENN