With an eye-watering net worth of $10 million as of 2023, many of us are curious about how Christian Siriano got rich.
While a respected figure in the fashion industry, Christian Siriano remains relatively unknown to the general public. Despite being a member of the Council of Fashion Designers of America and a winner of Project Runway, most people will recognize him for his internet meme status stemming from his appearance on the show.
Christian Siriano has made his riches through mass-market fashion collections and collaborations. While he is no stranger to red-carpet looks, the American designer has made most of his wealth through budget-friendly collaborations with brands like Payless.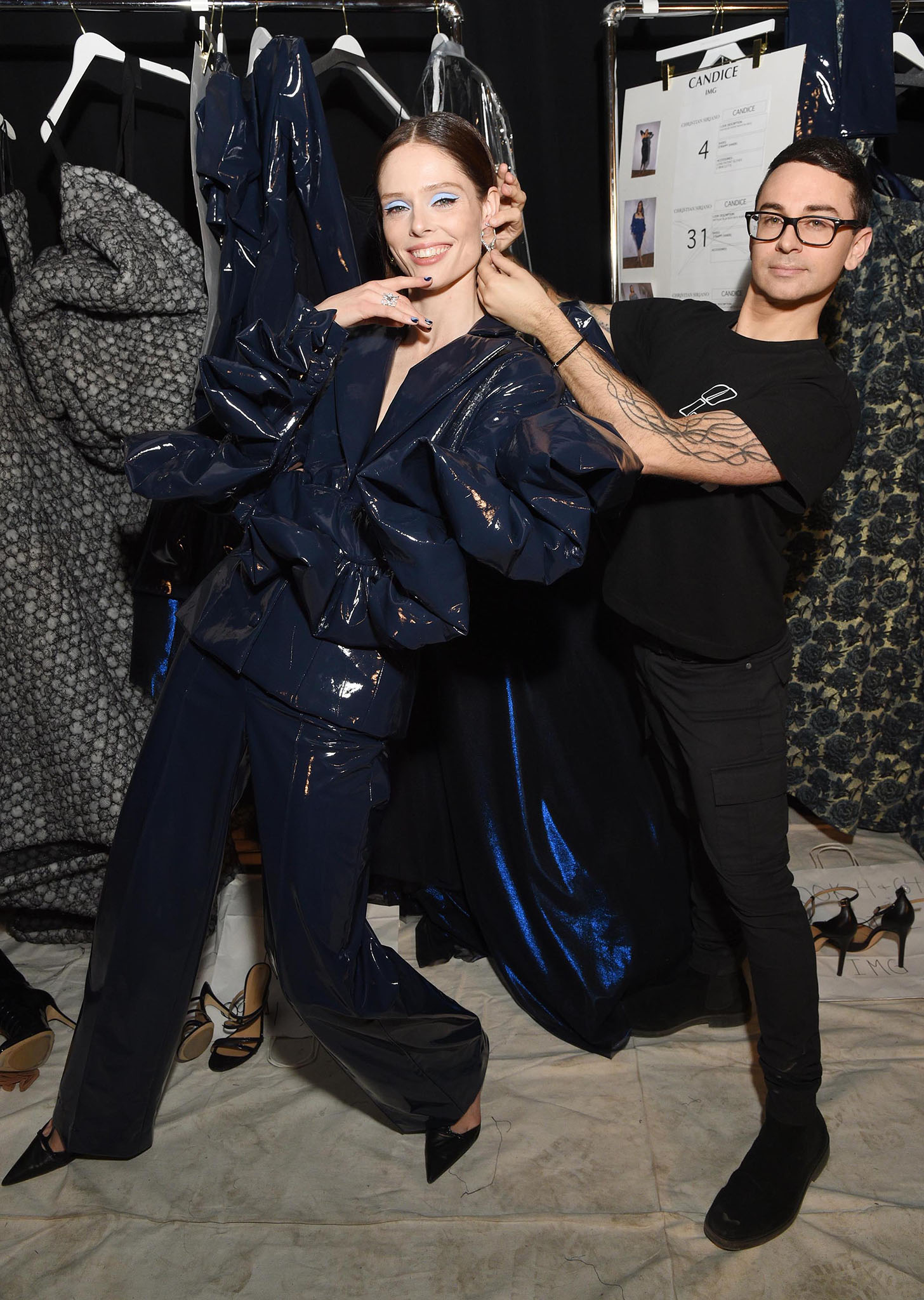 Christian Siriano styling his long-time muse Coco Rocha backstage during New York Fashion week on February 12, 2022 (Credit: Michael Simon / startraksphoto)
By offering a luxury line alongside accessible collections, Siriano has been able to capitalize on the success of Project Runway to build a strong brand identity.
We're sharing everything you need to know about Christian Siriano and how he's amassed a net worth of $10 million. Christian Siriano proves that you don't have to sell thousand-dollar shoes to become a multi-millionaire.
The Journey of Christian Siriano
Christian Siriano is an American fashion designer and owner of the eponymous fashion label 'Christian Siriano.' He was born and raised in Maryland, studying ballet as a child. His interest in musical theatre would inspire a love for costume design that would lead him into the fashion industry.
After a rejection from the Fashion Institute of Technology, Christian studied abroad in London before interning for Vivienne Westwood and Alexander McQueen.
He moved back to New York after graduating from the American InterContinental University.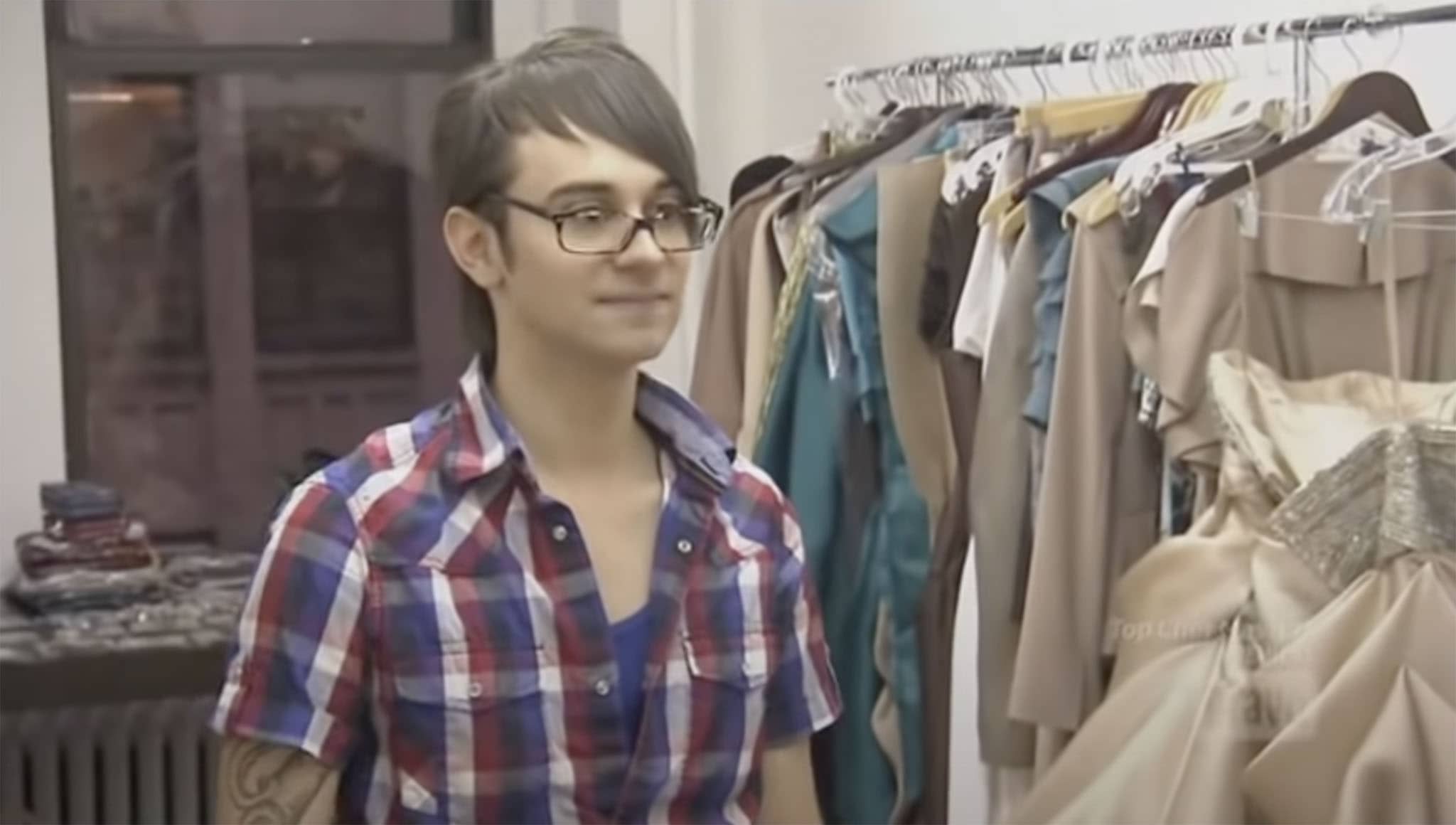 Christian Siriano became the youngest winner of Project Runway when he won the fourth season of the reality TV series in 2008 (Credit: McArthur Guerrier / Youtube)
Siriano was the youngest winner of Project Runway when he won the fourth season of the popular show.
Before joining the show, he worked as a freelance make-up artist, was briefly an intern at Marc Jacobs, and made wedding gowns for several private clients. As part of his winnings from Project Runway, Siriano was given $100,000 to start his own brand.
He launched his fashion label in 2008 and was estimated to have brought in $5 million by 2012. Siriano later returned to Project Runway as a mentor for seasons 17 – 19.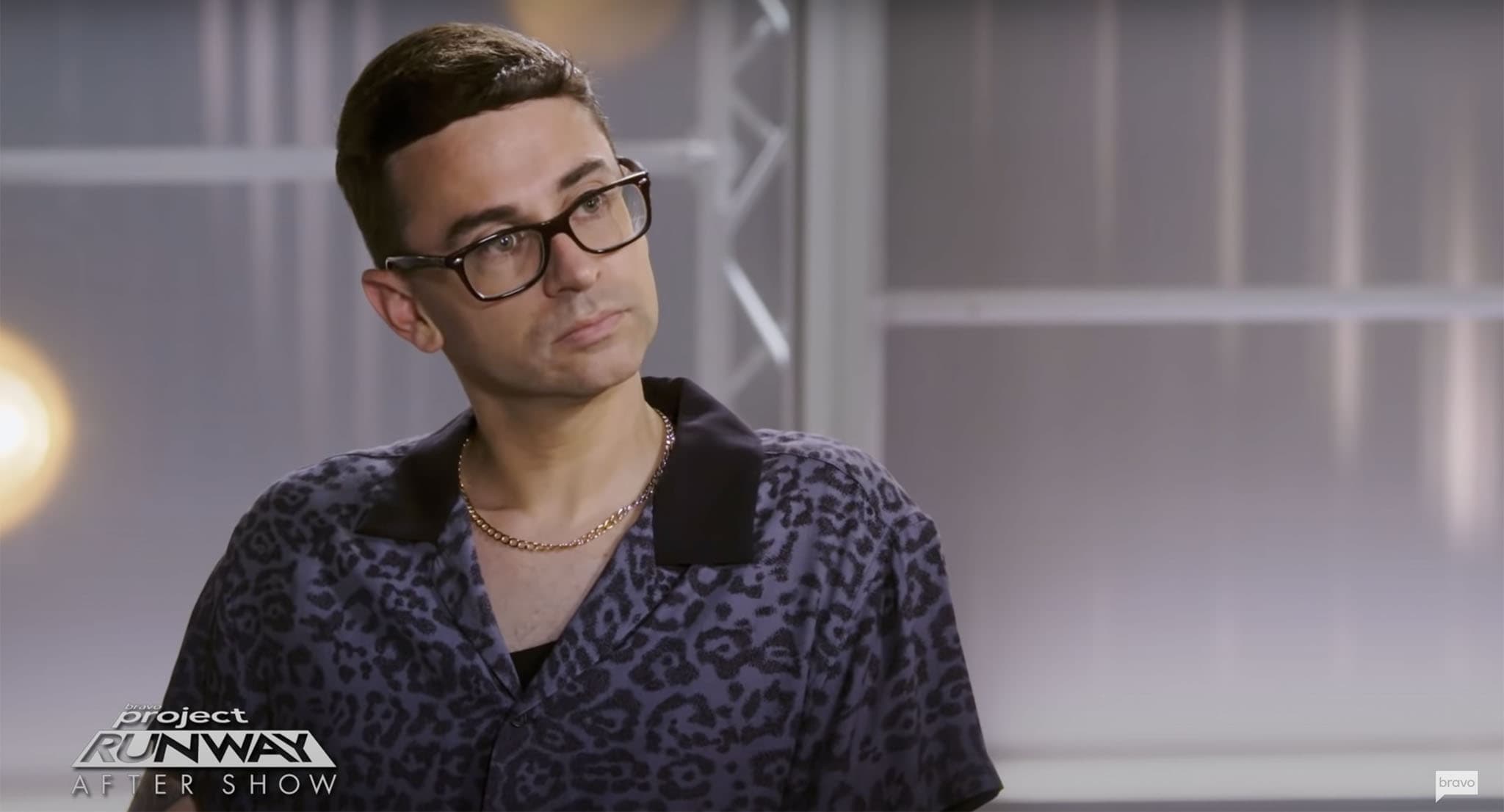 Christian Siriano mentored the designers in seasons 17, 18, and 19 of Project Runway (Credit: Bravo / Youtube)
In 2018, Christian was named on Time magazine's list of the 100 Most Influential People. He's continued to build on the success of his experience with Project Runway and as a pop culture icon to grow his brands.
A Fashion Icon and More
Christian Siriano's first collection debuted at the 2009 New York Fashion Week and was sold in Neiman Marcus and Saks Fifth Avenue.
His brand was believed to have brought in an estimated $1.2 million in revenue within the first two years, with stable growth in the following years.
The brand's first store opened in the Nolita neighborhood of Manhattan on Elizabeth Street. Like many other designers, Siriano followed the success of his fashion brand with a perfume line.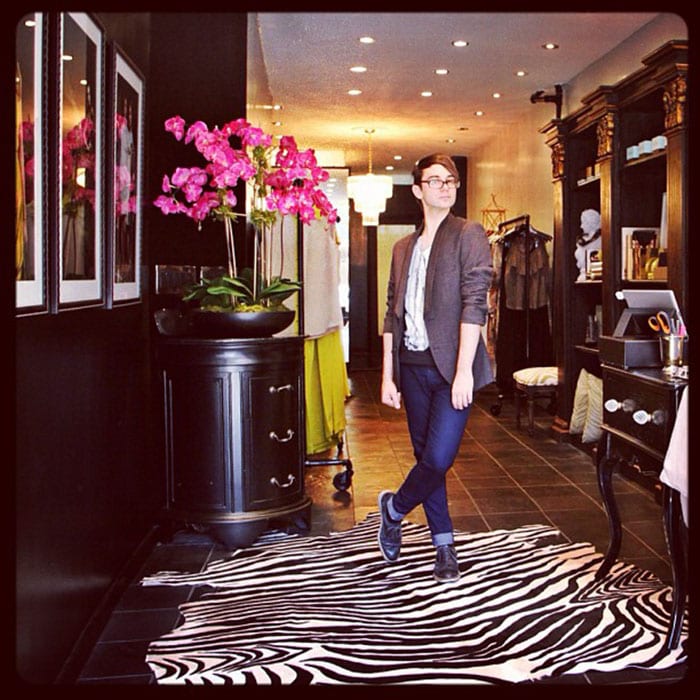 Christian Siriano opened his first store on Elizabeth Street in Manhattan in September 2012 (Credit: @bradwalsh / Instagram)
What's allowed Christian Siriano to amass a $10 million net worth is that he has two target audiences.
His eponymous fashion line focuses on luxury womenswear, while his collaborations gain a wider audience. With award season in full swing, Christian Siriano's designs are all over the red carpet.
He designed Rosie Perez's look for the Oscars and Vanity Fair Party outfits for comedian Wanda Sykes, Janelle Monae, and Jean Smart.
Wanda Sykes, Rosie Perez, and Janelle Monae wore Christian Siriano at the 2022 Oscars and Vanity Fair Oscar Party (Credit: Abby Grant / Cover Images / INSTARimages)
Christian's luxury brand is known for its voluminous gowns focusing on taffetas, although recent red-carpet looks have been more streamlined. His designs still have a whimsical feel, including throughout his capsule collections.
Christian Siriano Collaborations
The success of Christian Siriano's clothing brand has come from his numerous collaborations. By offering collections at a more accessible price point, Siriano has been able to build his network through successful partnerships.
In 2008, he released a Puma collection before starting his long-term partnership with Payless ShoeSource. Siriano creates four collections a year for the high street chain, including a gold collection.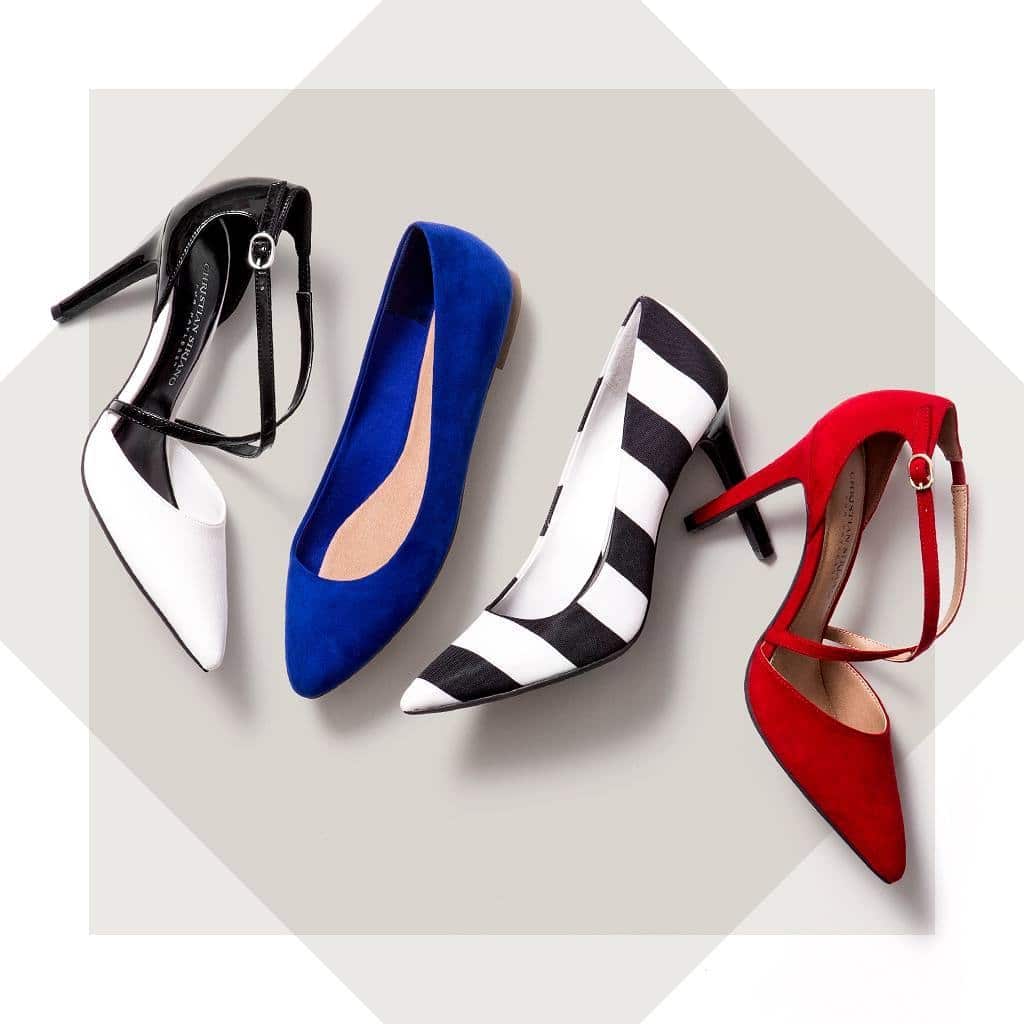 Christian Siriano and Payless partnered to bring high-fashion, affordable footwear to their customers (Credit: Payless Instagram)
Following on from his Project Runway success, Siriano designed the LG Lotus (LX600) for LG and launched his own makeup line for Victoria's Secret – Christian Siriano for VS Makeup.
He also collaborated with Starbucks and O-Cel-O for fashion-themed items. By 2011, Siriano was starting to gain success with direct-to-consumer products.
He launched a capsule collection for the Spiegel catalog and a range of affordable fashion called 'Striking by Christian Siriano' for the Home Shopping Network. While a luxury Christian Siriano line handbag will set you back at least $400, his diffusion collaborations are at a more affordable price point.
You'll struggle to find products over $100 in his Payless collaboration, making it an accessible way to add Christian Siriano to your shoe closet.
A Peek into Christian Siriano's Personal Life
Like any designer, part of Siriano's success and net worth comes from his stardom. His asymmetrical hairdo and over-the-top attitude quickly won him a following in pop culture during his time on Project Runway.
His famous catchphrases even made several appearances on Saturday Night Live, with Siriano also appearing in Ugly Betty as himself.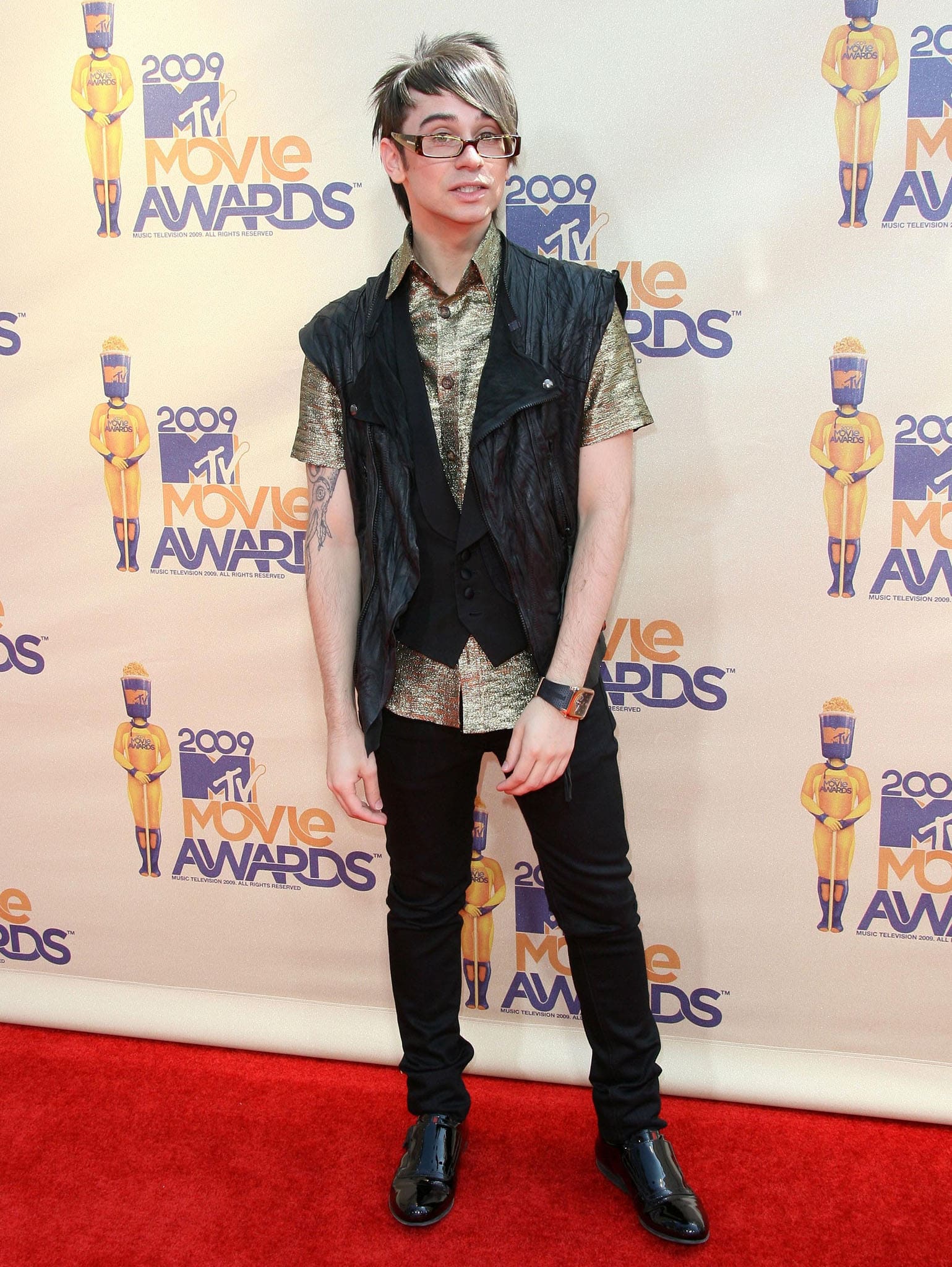 Christian Siriano's asymmetrical hairdo and over-the-top attitude quickly won him a pop culture following while on Project Runway (Credit: s_bukley / Shutterstock)
Siriano's popularity also landed him a one-hour special on Bravo following the presentation of his Spring 2010 collection at New York Fashion Week.
He also released a book called 'Fierce Style: How to Be Your Fabulous Self,' building on his Project Runway persona. It is available on Amazon.
Christian Siriano and singer and producer Brad Walsh began dating in 2007, tied the knot in 2016, and called it quits in 2018 (Credit: DFree / Shutterstock)
Besides his pop-culture persona, Siriano is also famous for having been married to Brad Walsh, an American singer and producer famous for his dance remixes in collaboration with artists like Adam Lambert and Britney Spears.
The pair separated in 2018, and Siriano is now dating Kyle Smith.
Christian Siriano is now dating Kyle Smith, fashion designer and founder of the New York-based clothing collection Future Lovers of Tomorrow (Credit: lev radin / Shutterstock)
Beyond Fashion
Like many fashion designers, Christian's eponymous brand no longer exclusively creates clothing and accessories. He's also designing custom furniture and has a diffusion 'Siriano Interiors' range.
Christian Siriano branched out into interior design with the launch of his furniture collection in 2021 (Credit: Siriano Interiors)
The secret to Christian Siriano's net worth is his ability to diversify his portfolio.
Christian Siriano has broadened his reach by introducing a diverse range of offerings, including budget-friendly shoes, accessories, and fashion items, in addition to his luxurious collection. No matter your budget, you can rest assured that a Christian Siriano product is available to suit your price range.
Heidi Klum Stuns in Golden Yellow Dress at America's Got Talent Finale
Heidi Klum graced the occasion in a glorious golden yellow dress designed by the talented Christian Siriano at NBC's "America's Got Talent" Season 12 finale week in Hollywood on September 21, 2017 (Credit: FayesVision / WENN)
When it was finally time for the finale night of "America's Got Talent," we knew we'd see some pretty crazy outfits from the fashion-forward judges Heidi Klum and Mel B. But, while Mel decided to go a little bit out there with her outfit, Heidi went simple.
And… she looked like an Oscars statue.
Heidi Klum went for simplicity in a golden yellow dress by Christian Siriano (Credit: FayesVision / WENN)
Heidi looked absolutely statuesque in a golden yellow dress by Christian Siriano. Oddly enough, we think Heidi's choice of outfit was refreshing. We weren't expecting this color of style, but we liked it.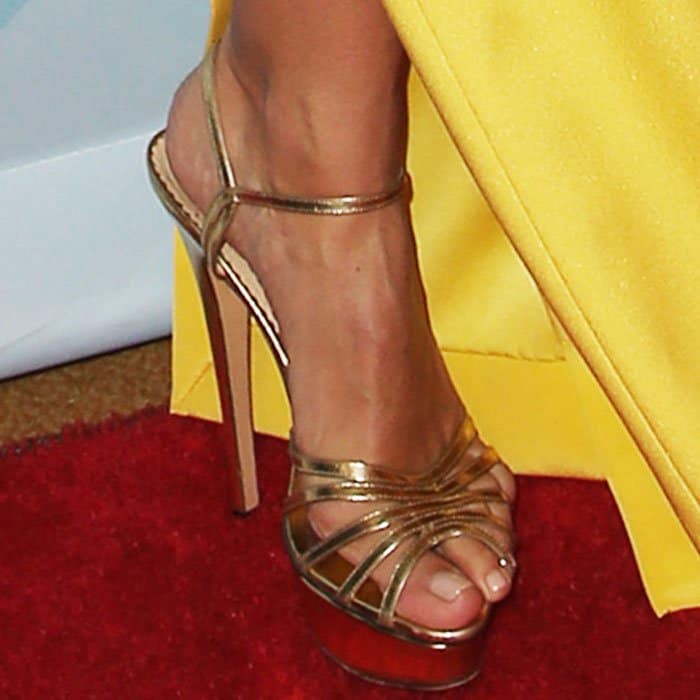 Heidi Klum adorned her feet with a pair of metallic Charlotte Olympia "Gilda" sandals that shimmered like real gold (Credit: FayesVision / WENN)
The model opted for a few big pieces of jewelry, including a bejeweled ear cuff and oversized crystal rings. Heidi finished her look with a touch of actual gold: a pair of metallic Charlotte Olympia "Gilda" sandals.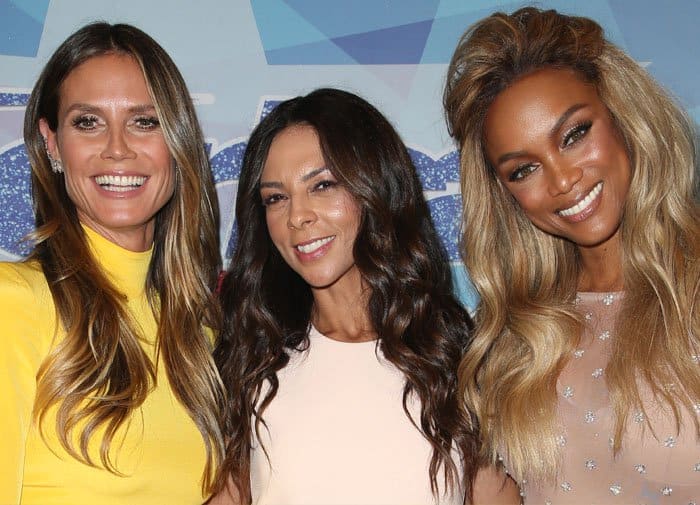 Heidi Klum poses with Terri Seymour and AGT host Tyra Banks (Credit: FayesVision / WENN)
Heidi imparted wisdom for the AGT Season 12 winner, Darci Lynne, advising the humble little girl to keep doing what she loves best.
The model also said she would not force her kids to go into the showbiz industry, reminding everyone how difficult the business can be. Heidi posed for final pictures alongside Terri Seymour and AGT host Tyra Banks.
AGT Star Heights: Tyra Banks, Terri Seymour, and Heidi Klum
Tyra Banks is the tallest at 5 feet 10 inches (177.8 cm), while Terri Seymour is the shortest at 5 feet 8 inches (172.7 cm), with Heidi Klum falling in between at 5 feet 9 inches (175.3 cm).
In terms of height, Tyra Banks is the tallest at 5 feet 10 inches (177.8 cm), while Terri Seymour is the shortest at 5 feet 8 inches (172.7 cm), and Heidi Klum falls in between at 5 feet 9 inches (175.3 cm) (Credit: FayesVision / WENN)