Givenchy, Chanel, Balmain. Among the sea of celebrities clad in high-end designers at the 2016 Met Gala stood Hailee Steinfeld, clad in a glorious H&M gown.
Wait, what?
You read that right. Hailee decided to forego the big name designers, and turned to ready-to-wear giant H&M for her bespoke cutout gown instead.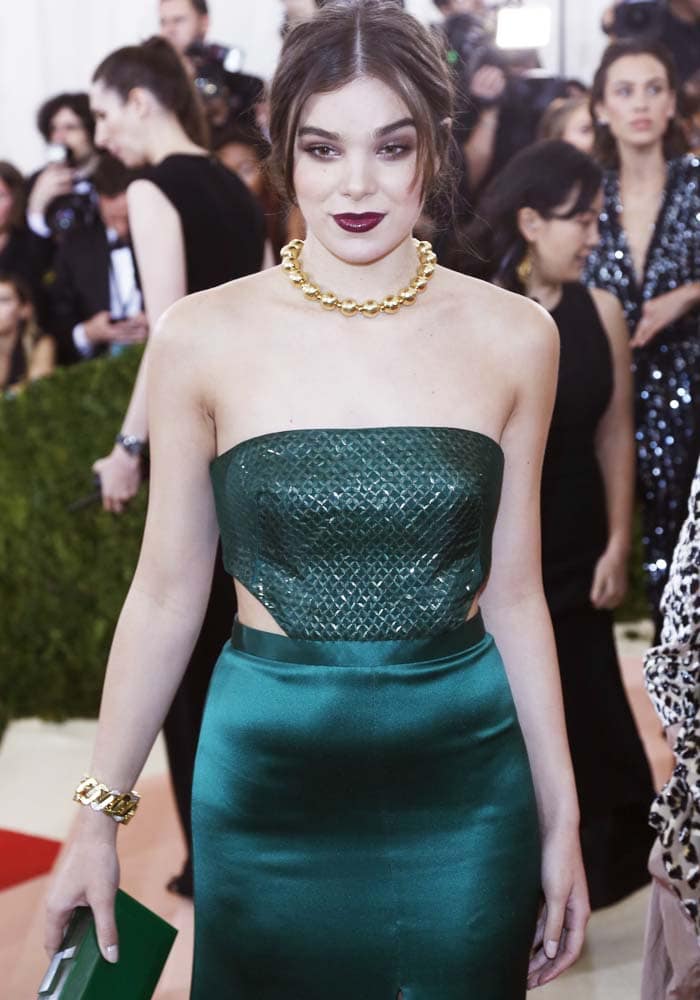 Hailee Steinfeld at the "Manus x Machina: Fashion In An Age Of Technology" Costume Institute Gala held at the Metropolitan Museum of Art in New York on May 2, 2016
Surprisingly, Hailee wasn't the only one who turned to H&M for the big gala night. The actress paired her green dress with a rectangular clutch and the Charlotte Olympia "Gilda" platform sandals.
We're not sure what kind of business move H&M is trying to pull with its sudden interest in bespoke wear, but we find ourselves glued and awaiting the brand's next move.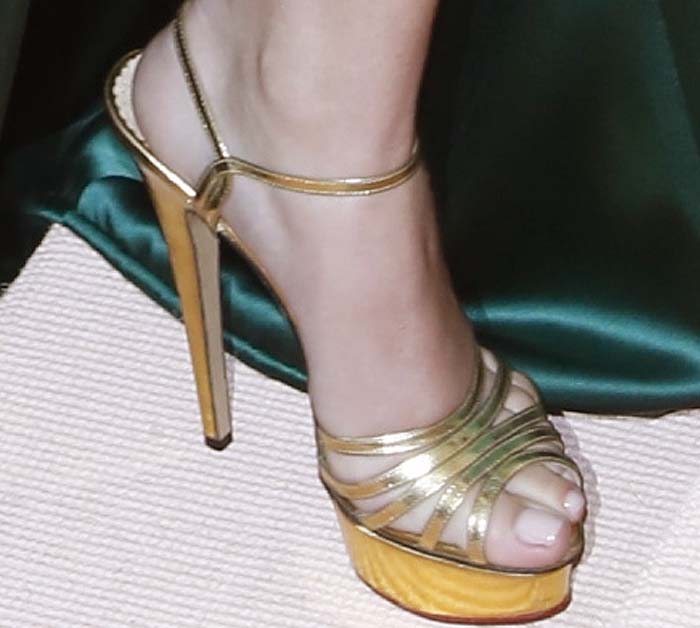 Hailee Steinfeld pairs her mermaid-like ensemble with a gold pair of Charlotte Olympia "Gilda" sandals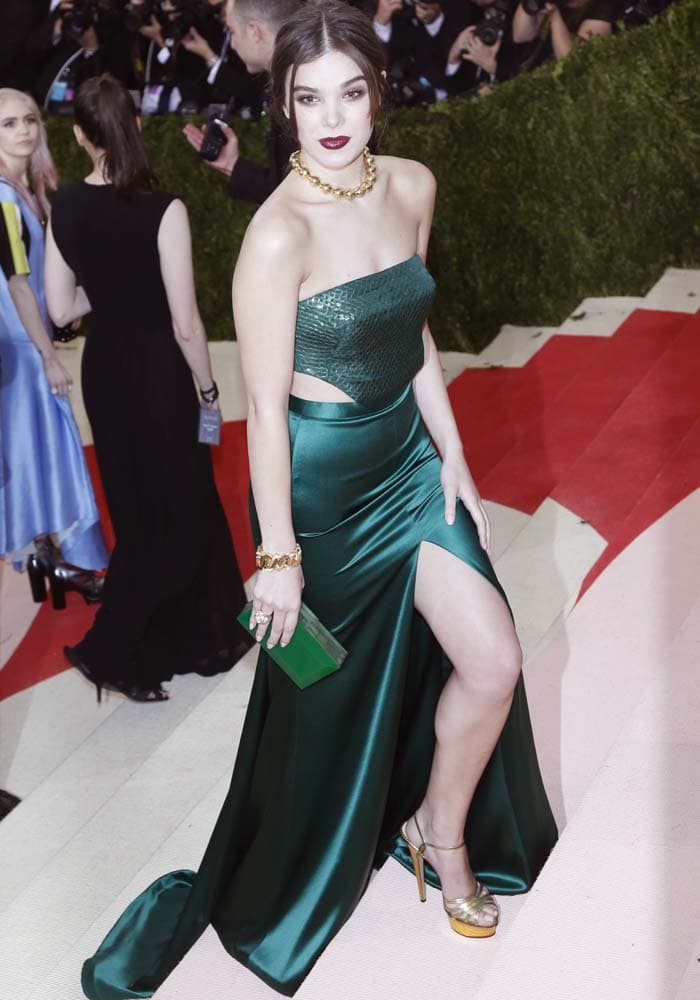 Hailee Steinfeld turns to H&M for her gorgeous green silk dress
Hailee also let us in on a little fact: This was her sixth consecutive Met Gala, which is a pretty impressive feat considering she's only 19-years-old. She must have been a pretty posh 13-year-old.
Grab the platform-less version of Charlotte Olympia's "Gilda" sandals at Gilt.
Charlotte Olympia "Gilda" Metallic Leather Sandal, $269 at Gilt
Credit: WENN