In October 2015, Keira Knightley was rudely interrupted by a heckler in the audience during her Broadway debut with "Thérèse Raquin." The heckler, who turned out to be an obsessed fan, started shouting things at the stage.
Two months later, Keira was spotted leaving a matinee show — one of her last ones before the end of the year. The show must go on, indeed.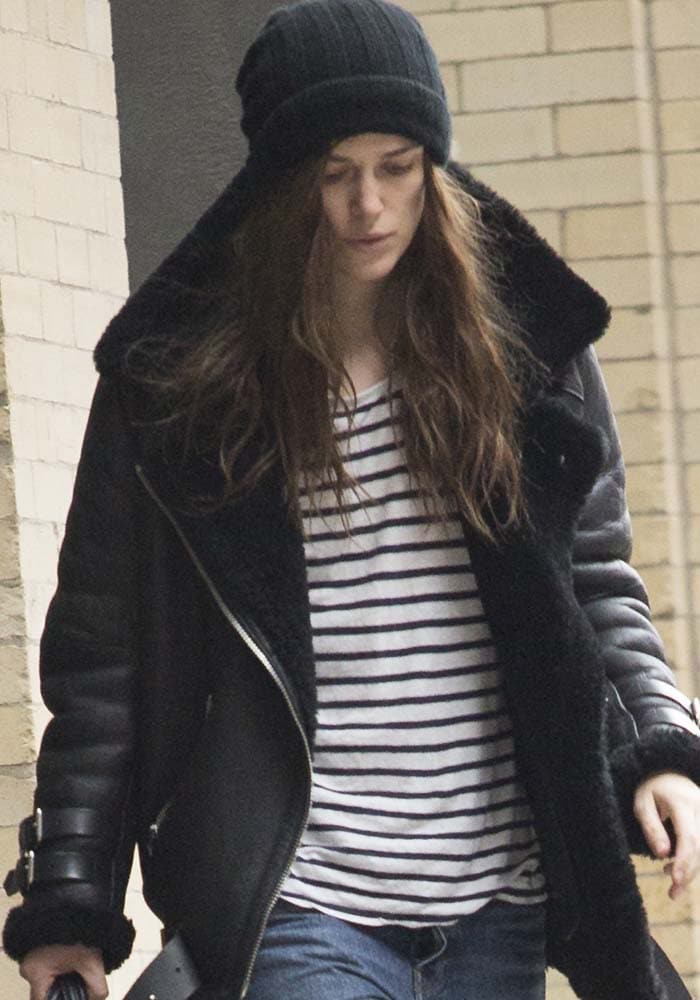 Keira Knightley covers her hair with a beanie as she leaves her Broadway matinee performance in New York on December 30, 2015
During the incident, a young man in the mezzanine got up from his seat and shouted out a marriage proposal. He also tossed a bouquet of flowers onto the stage as soon as the curtains went up.
Kiera Knightley wears rolled jeans and an oversized leather jacket as she leaves her Broadway debut
Thankfully, Keira did not break character, and a co-actor even kicked the flowers off the stage.
How old was Keira as Juliette "Jules" Paxton in Bend It Like Beckham?
13 years earlier, Keira was busy promoting Bend It Like Beckham (also known as Kick It Like Beckham), a romantic comedy sports film that was released theatrically on April 12, 2002.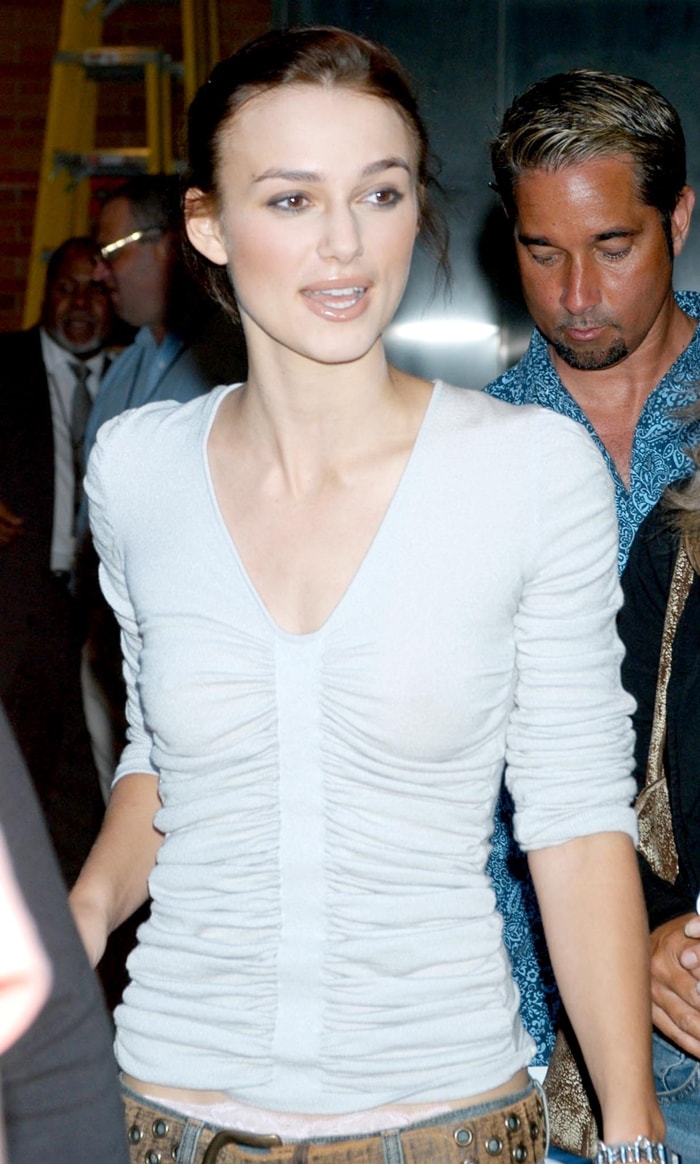 Actress Keira Knightley of Bend It Like Beckham promoting the movie in New York City
Already an established actress, Keira had previously starred in the 1999 science fiction blockbuster Star Wars: Episode I – The Phantom Menace, Innocent Lies (1995), The Treasure Seekers (1996), Coming Home (1998), and Oliver Twist (1999).
Principal photography for Bend It Like Beckham began on June 18, 2001, when Keira was 16-years-old. She turned 17 on March 26, 2002, just a few weeks before the film was released in the United Kingdom.
She stars as Juliette "Jules" Paxton, a tomboy and best friend of Parminder Nagra's character Jesminder "Jess" Kaur Bhamra.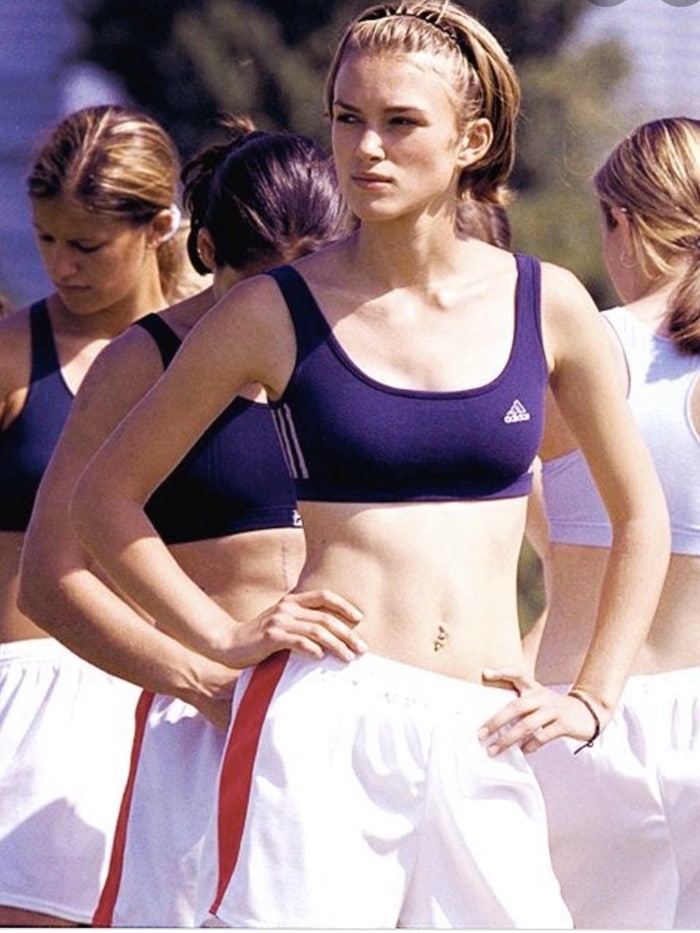 Keira Knightley was 16-years-old when filming Bend It Like Beckham
When leaving the theater, Keira wore a striped top with loose jeans and an oversized leather shearling jacket, which she accessorized with a pair of Dr. Martens "1460 W 8-Eye" boots, an oversized tote, and a black beanie.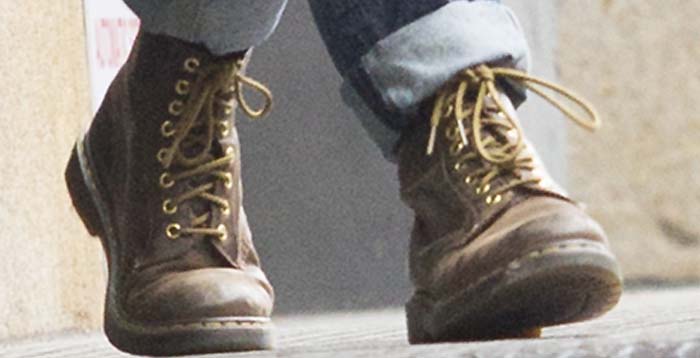 Keira Knightley's feet in Dr. Martens boots
Though no footage of the heckling incident was released, Entertainment Tonight took it upon itself to report about the incident.
We're just glad that Keira was unharmed and has gone on to finish the rest of her Broadway run.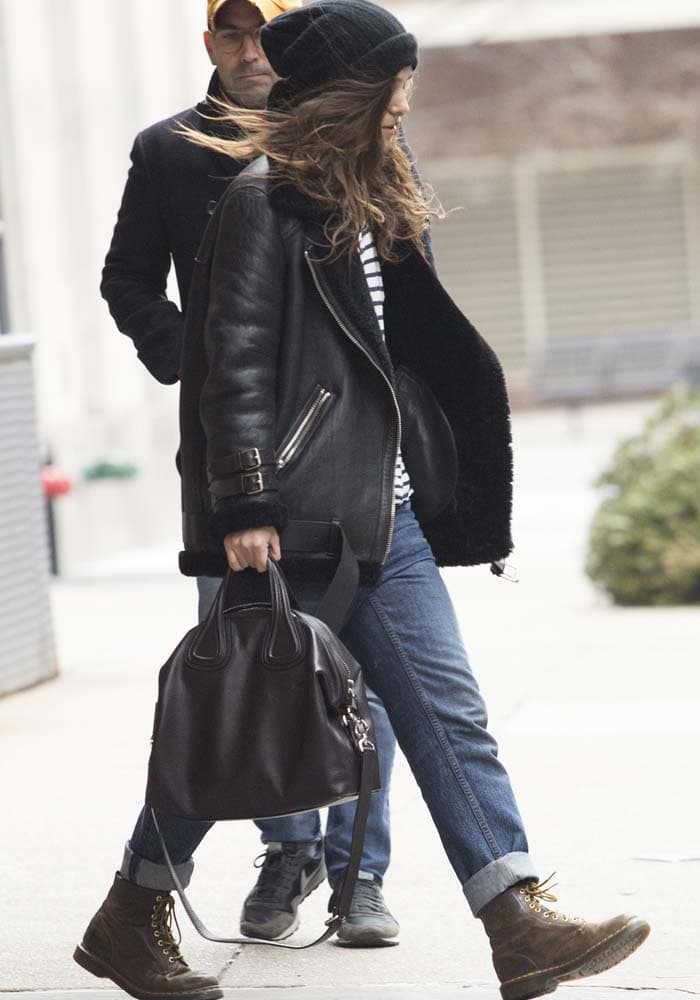 Kiera Knightley finishes off her casual look with a pair of Dr. Martens boots
Get Keira's heavy-duty boots from Dr. Martens by clicking over to Zappos or Nordstrom.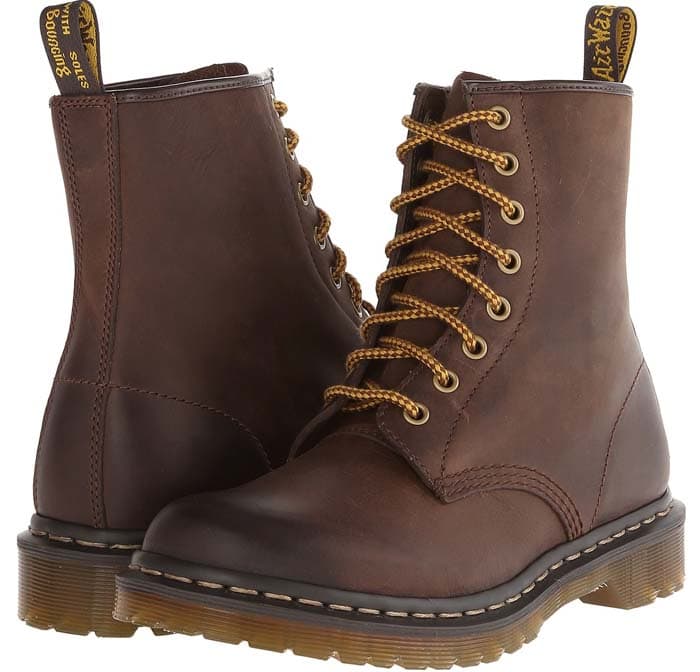 Dr. Martens "1460 W 8-Eye" Boot in Dark Brown Burnished Wyoming, $79.00 – $299.95
Credit: WENN / Vallenilla