Beyoncé Knowles and Solange Knowles are sisters, with Beyoncé being the older sister. The age difference between Beyoncé and Solange is approximately five years. Beyoncé was born on September 4, 1981, while Solange was born on June 24, 1986.
They share the same parents and are both daughters of Mathew Knowles and Tina Knowles. Beyoncé Knowles and Solange Knowles have a younger half-brother named Nixon Alexander Knowles.
Nixon was born on October 15, 2010, and he is the son of their father, Mathew Knowles, and his former girlfriend, Alexsandra Wright.
Beyoncé and her sister Solange, born in Houston, Texas, in September 1981 and five years later respectively, started their artistic journey by taking dance classes (Credit: Featureflash Photo Agency / Shutterstock)
In April 2023, Mathew Knowles posted a throwback picture of Beyoncé and her sister Solange Knowles as young children.
The image, a digital reproduction of an old printed photograph, shows the "Single Ladies" singer dressed in an adorable blue-and-pink ensemble consisting of a tank top, a floral skirt, and a vibrant flower in her hair.
She sports a white scrunchy on one wrist and beams at the camera. Beside her, a baby Solange charms in a frilly white dress. Hilariously, she waves at the camera while gazing off to the side, clutching a bag of Lay's chips. The sisters are captured standing on a grassy lawn, likely in front of their family home.
View this post on Instagram
Accompanying the photo of his two musician daughters, Mathew Knowles shared a poignant message about the importance of parents empowering their children.
He emphasized the significance of believing in their dreams and supporting their journey to become the individuals they aspire to be.
Solange Knowles showcased her stunning new long braids that cascaded all the way down to her waist and her outfit was complemented by a striking orange-red lipstick (Credit: FayesVision / WENN)
Solange Knowles, known for her unique sense of style, has had both fashion highs and lows, with one of her less successful moments being when she sported a bold outfit resembling Big Bird.
Wearing a yellow pantsuit – good day. Picking a cheap white dress for brunch – bad day. Choosing a bold, color blocked coat to attend a runway show – good day.
In November 2015, The singer had another good day as she attended the Louis XIII screening of "100 Years".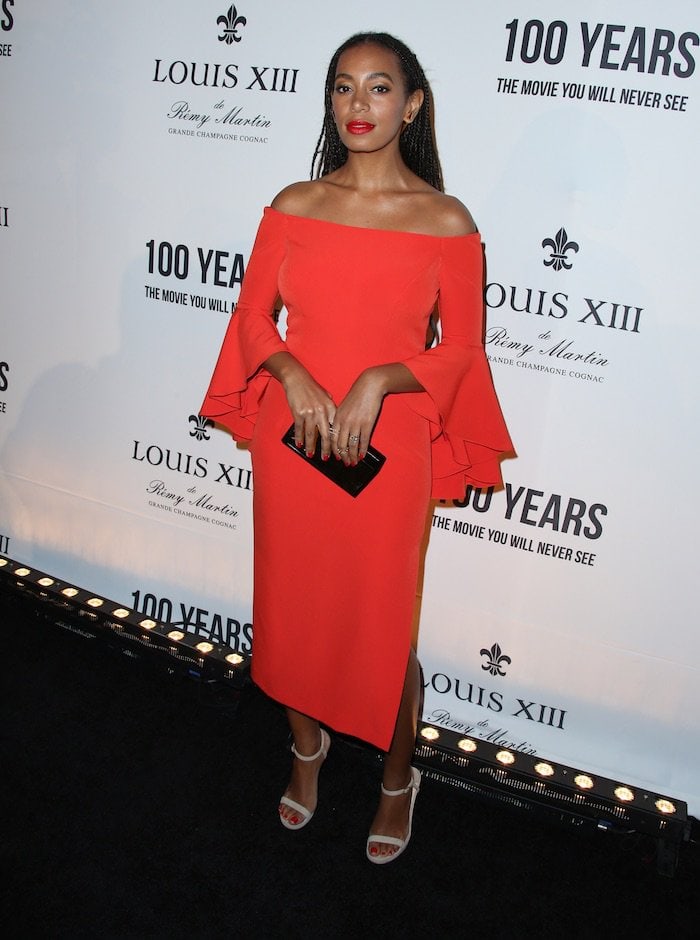 Solange Knowles stunned in an enchanting off-the-shoulder Milly Spring 2016 dress with captivating ruffled sleeves (Credit: FayesVision / WENN)
Beyonce's younger sister looked stunning in a bold red dress from Milly's Spring 2016 collection.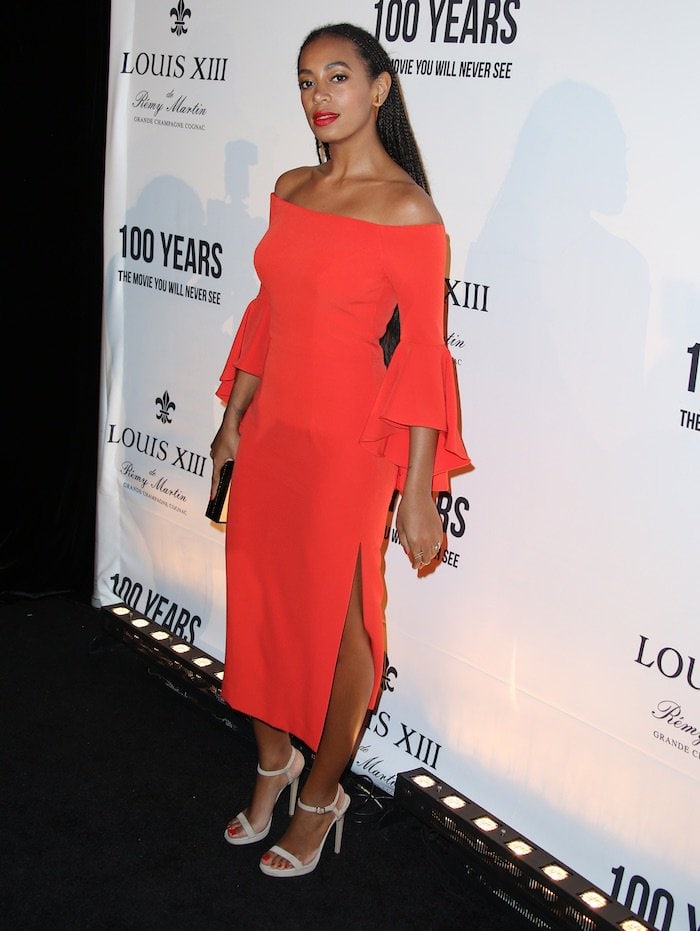 Solange Knowles flawlessly coordinated her lips and nails at the Louis XIII screening of "100 Years" on November 18, 2015, in Los Angeles (Credit: FayesVision / WENN)
The bright color really accentuated her flawless skin. We also love her waist-length braids and bold red lips.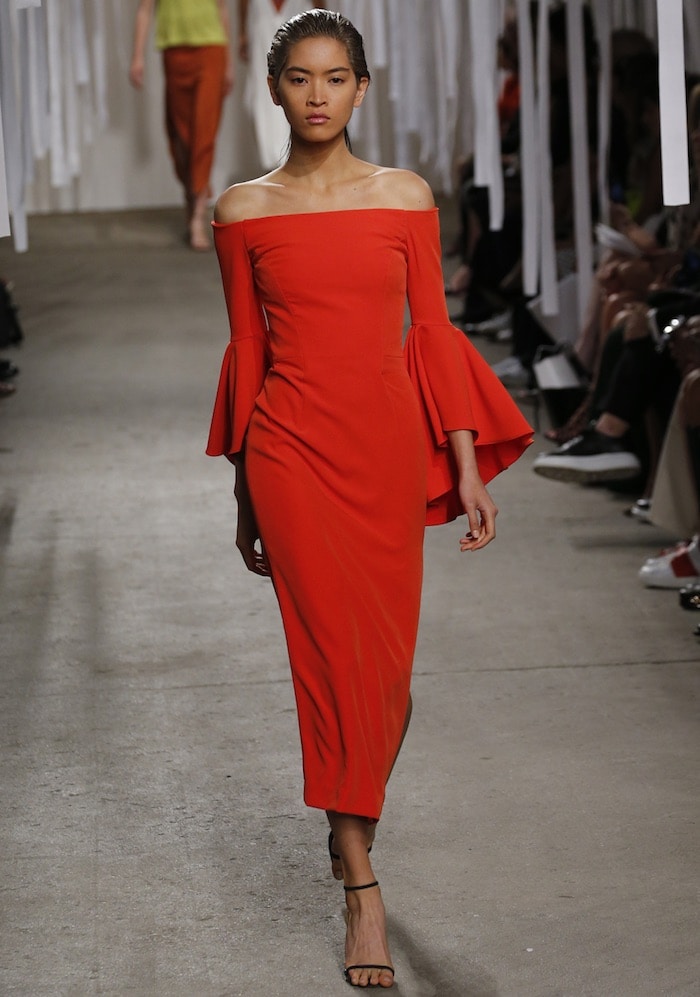 Milly Spring 2016 Runway Dress
She kept her footwear relatively simple with nude Jimmy Choo "Claudette" sandals you can buy on Farfetch. The nude color also complemented her skin.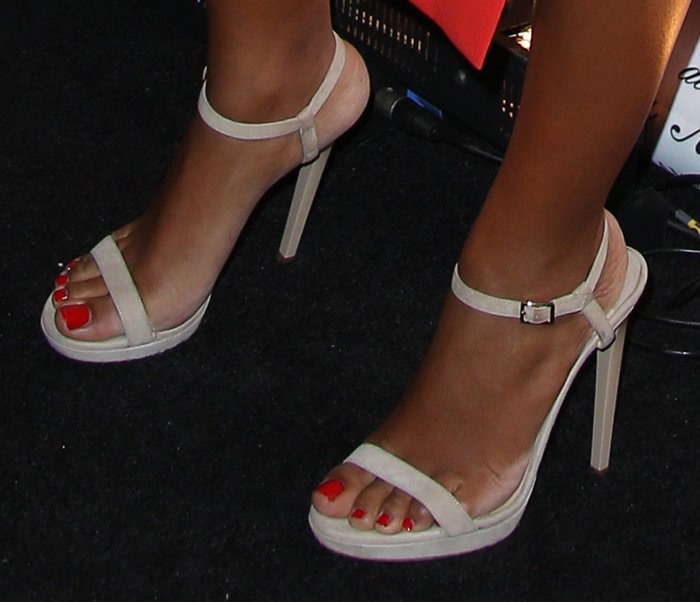 Solange Knowles displays her pretty feet in nude Jimmy Choo sandals (Credit: FayesVision / WENN)
How do you like her nude Jimmy Choo sandals?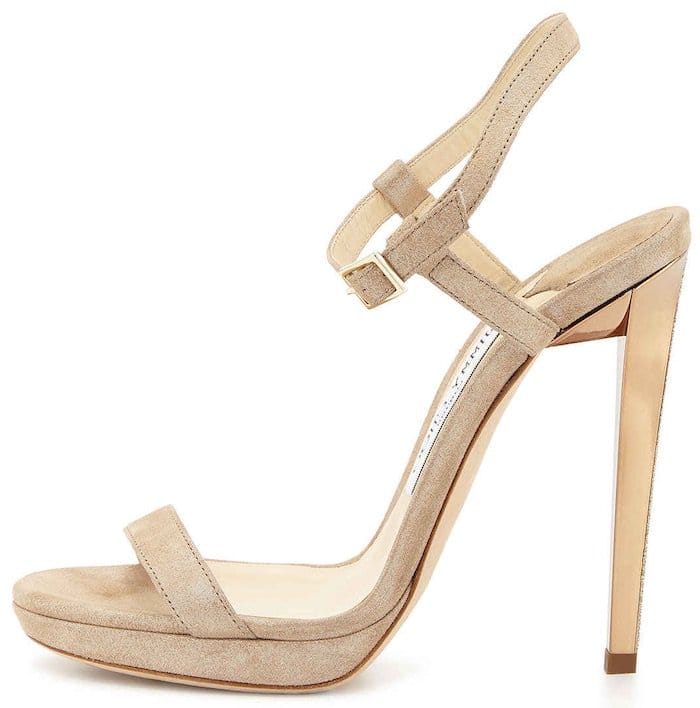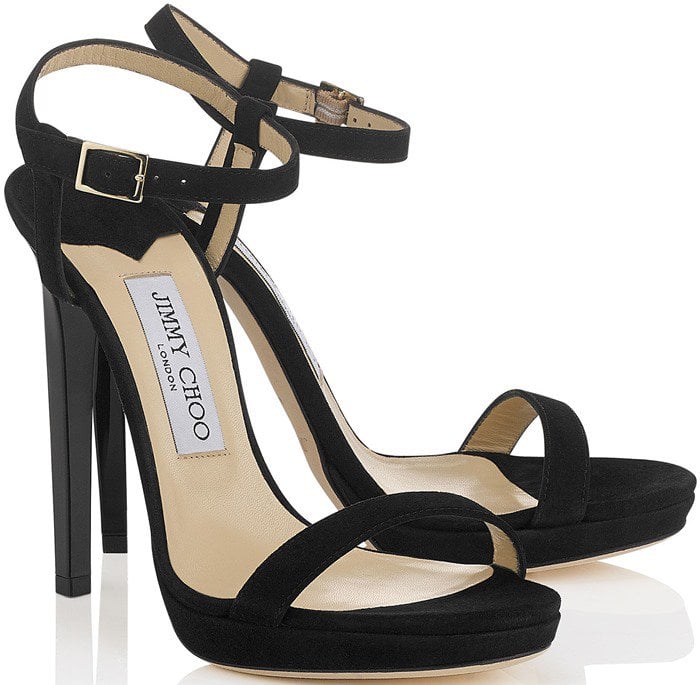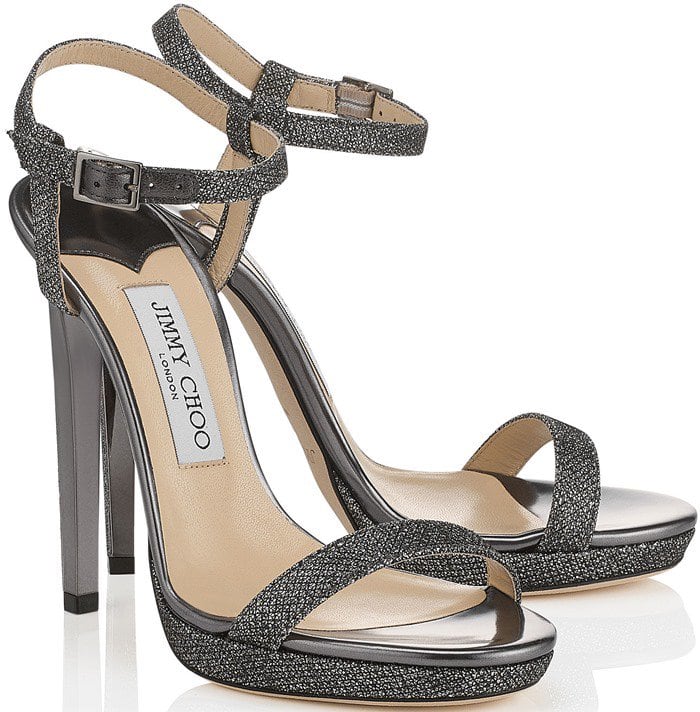 Jimmy Choo "Claudette" Sandals, $850.00
We love that Solange doesn't shy away from color. This time it paid off.