Fans of ABC's Big Sky love a good cliffhanger, but viewers were left holding their breath after episode 8 of the series back in December. The second half of Big Sky Season 2 has been postponed, with episode 9 not airing until the end of February.
Based on The Highway series of books by C. J. Box that you can buy on Amazon, Katheryn Winnick and Kylie Bunbury star as ex-cop Jenny Hoyt and private detective Cassie Dewell.
Why Are Big Sky Episodes Delayed?
The series has suffered a series of scheduling conflicts and reprioritization by the network, as viewership has slipped in season 2 despite a strong following in season 1 of the show.
Known for her role as Meadow Soprano on the HBO series The Sopranos, Jamie-Lynn Sigler portrays Tonya in the American crime drama thriller Big Sky (Credit: ABC)
As expected, Big Sky was bumped from their usual time slot on Thursday, December 23rd in favor of more family-friendly programming going into the Christmas holiday.
Viewers instead tuned in to see a country music special to ring in the occasion. Episode 9 was again shelved in the following weeks, in favor of the comedy sitcom Home Economics.
Kylie Bunbury plays Cassie Dewell in the ABC crime drama series Big Sky (Credit: WENN)
Now Big Sky faces further delays due to ABC's coverage of the Beijing 2022 Winter Olympics, with the official start date of February 4th. The Closing Ceremony is scheduled for February 20th, after which Big Sky and other series should resume on the network.
When Is Big Sky Returning to ABC?
Episode 9 of Big Sky's Season 2 is tentatively scheduled for Thursday, February 24, 2022. Following a two-month break in the middle of the season, Big Sky fans should get some much-needed relief.
Season 2 of Big Sky Sees a Decline in Viewership
But even with the holiday and Olympic coverage, why did Big Sky seem to get the chop while other series were allowed to continue? We could simply look to the Nielsen ratings for the short answer.
ABC seems to have taken a risk by venturing into a darker realm of crime dramas with Big Sky, and perhaps the door is cracked for future projects; however, Big Sky has struggled to find an avid fan base that follows the cast from season to season.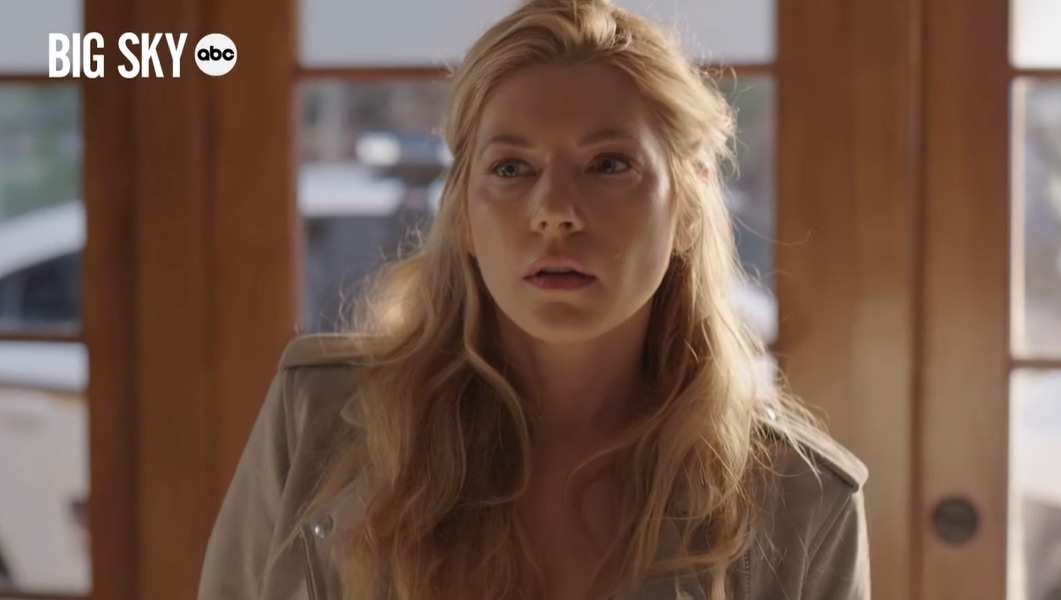 Katheryn Winnick portrays former police detective Jenny Hoyt who joins the investigation when her son's girlfriend and her sister go missing (Credit: ABC)
Viewership has slipped by almost 40% between seasons, which usually means a series may be teetering on the edge of the chopping block. We'll have to see if the rest of the season packs enough power to warrant a third season.
Where Did Episode 8 of Big Sky Leave Off?
In season 2, Helena, despite being such a small town, has been hosting plenty of drama.
Most recently, T-Lock has revealed at gunpoint the location of a bag of narcotics to Travis, which has been fanning the flames of the Helena drug war. We find that unbeknownst to T-Lock, Max has withheld the accompanying bag of cash for said narcotics.
Logan Marshall-Green was cast in the regular role as Travis Stone in the second season of Big Sky (Credit: ABC)
Detective Jenny Hoyt is also reluctantly reassigned to the drug case by Sheriff Tubb to tamp down the feud between area drug cartels. Ronald reappears in a stolen RV, discovering the detectives' work in apprehending him.
Ren comes face to face with her brother, Jag, who has come to oversee the family drug business, much to her disappointment.
John Carroll Lynch as Wolfgang "Wolf" Legarski (Rick Legarski's twin brother) in the Big Sky Season 2 Episode 8 midseason finale (Credit: ABC)
At the end of the episode, Cassie returns to the office to find her father has been brutally murdered. Aside from the apparent murder weapon, another clue remains: Ronald's photo is seen on the floor having been plucked from the corkboard containing evidence surrounding the fugitive.
What's in Store for the Rest of Big Sky Season 2?
We have every indication that the second half of season 2 is about to get even darker as double and triple agents are sorted and revealed. Following the murder of Cassie's father, she's even more determined to find his killer.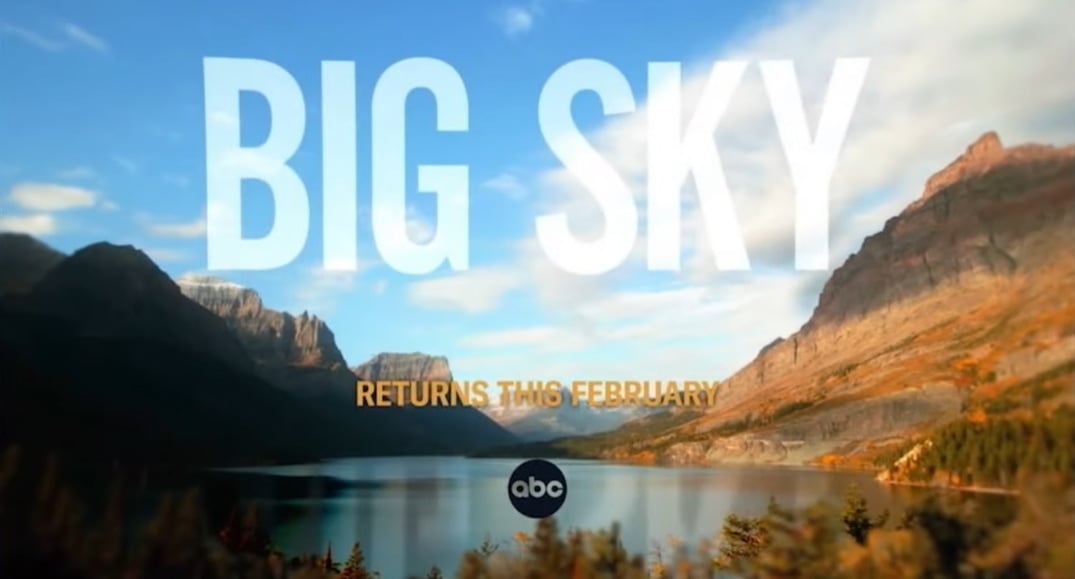 Big Sky Season 2 Episode 9 will air on Thursday, February 24, 2022, on ABC
We'll be sure to tune in beginning on February 24th to see how things continue to unfold in the seedy Helena underbelly!