After attending the photo call for 'Cafe Society' held during the 2016 Cannes Film Festival on Wednesday in Cannes, Blake Lively hit the red carpet at the 'Cafe Society' press luncheon on Thursday.
The pregnant actress criticized a rape joke that was made at Woody Allen's expense during the opening ceremony. The joke by Laurent Lafitte was: "It's very nice that you've been shooting so many movies in Europe, even if you are not being convicted for rape in the U.S.".
In an interview with Variety, Blake stated:
I think any jokes about rape, homophobia or Hitler is not a joke. I think that was a hard thing to swallow in 30 seconds. Film festivals are such a beautiful, respectful festivals of film and artists and to have that, it felt like it wouldn't have happened if it was in the 1940s. I can't imagine Fred Astaire and Bing Crosby going out and doing that. It was more disappointing for the artists in the room that someone was going up there making jokes about something that wasn't funny.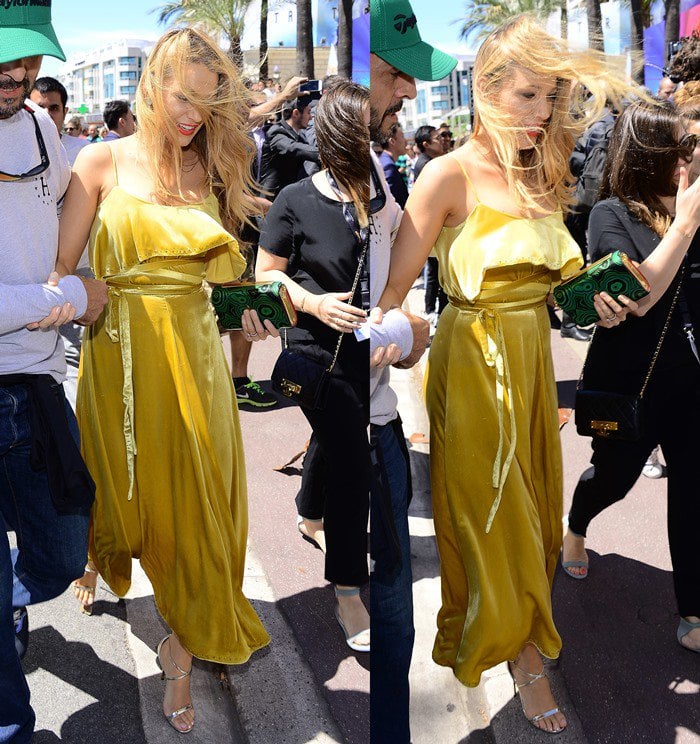 Blake Lively leaves Nikky Beach restaurant after dinner with Kristen Stewart and Woody Allen. She battles with the wind blowing her hair in Cannes on May 12, 2016
The 28-year-old American actress, model, and celebrity homemaker donned a flowing gold dress from the Valentino Fall 2016 collection featuring a frill of peplum up top and tiny crystals at the hem. She styled the strappy frock with a Christian Louboutin abstract-print patent leather clutch (available at Neiman Marcus) and a pair of 'Hesper' sandals from the Jimmy Choo Pre-Fall 2016 collection.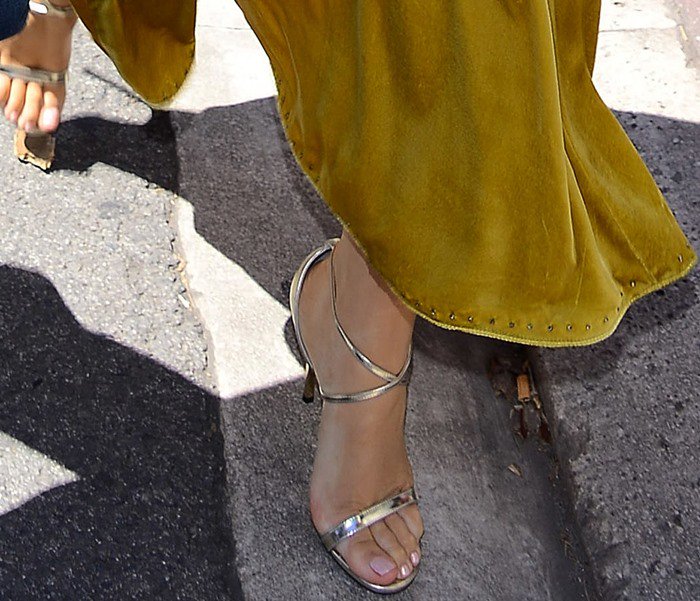 Blake Lively in Jimmy Choo 'Hesper' ankle-strap sandals
The classy 'Hesper' style features slender, barely-there straps that curve across a mirror-finish leather sandal handcrafted in Italy and supported by a slim stiletto heel.
You can order a pair in a wide range of colorways and heel sizes at Bergdorf Goodman, Neiman Marcus, Net-A-Porter, and Nordstrom.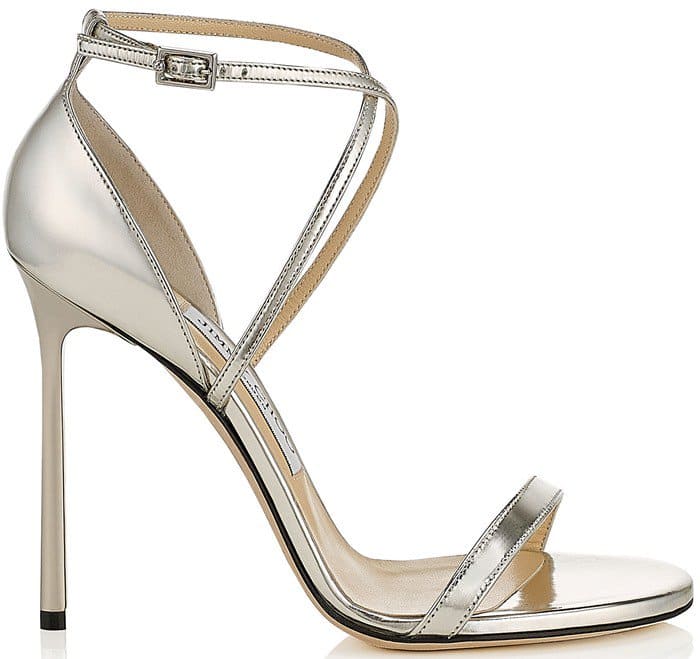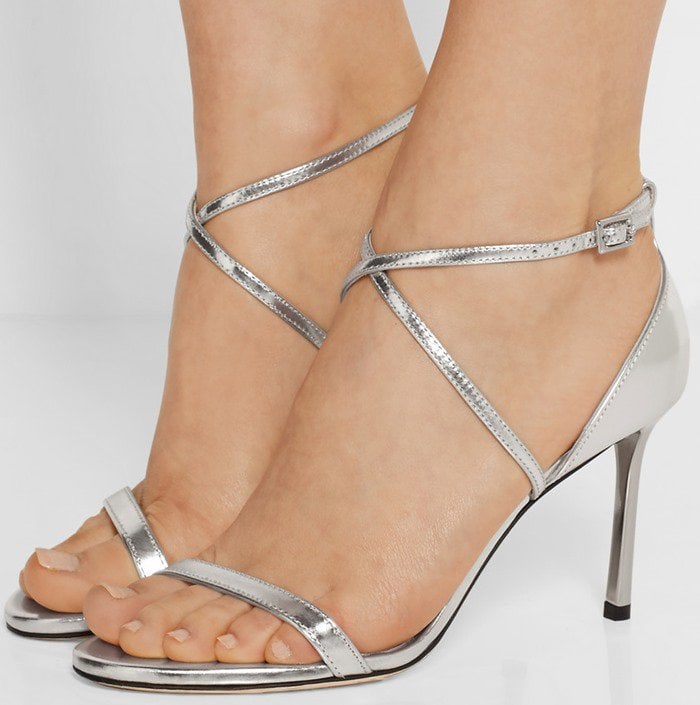 Jimmy Choo 'Hesper' Ankle Strap Sandal, $695 – $795 at Bergdorf Goodman, Neiman Marcus, Net-A-Porter, and Nordstrom
Credit: WENN/Radoslaw Nawrocki