While English actress/model has starred in a number of movies, Rosie Huntington-Whiteley did not portray Maggie Madsen in Transformers, a 2007 American science fiction action film based on the Transformers toy line.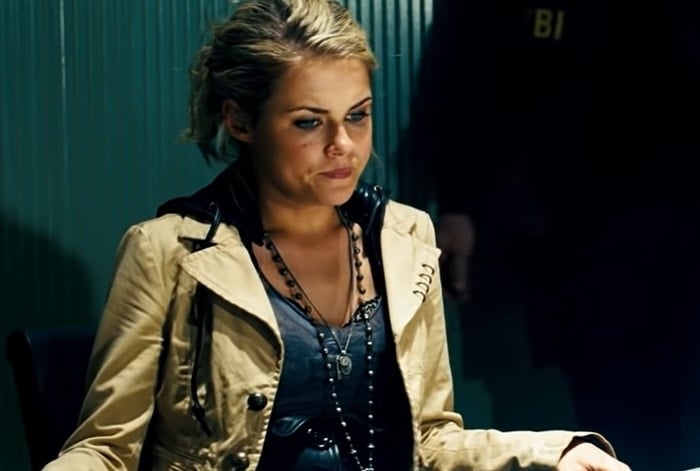 Rachael Taylor portrayed Maggie Madsen, a blonde signals analyst, in the 2007 Transformers
The role of Maggie Madsen, a blonde former NSA data analyst recruited by the U.S. Defense Department, was played by Australian actress/model Rachael Taylor. She did not return for the 2009 sequel, Transformers: Revenge of the Fallen.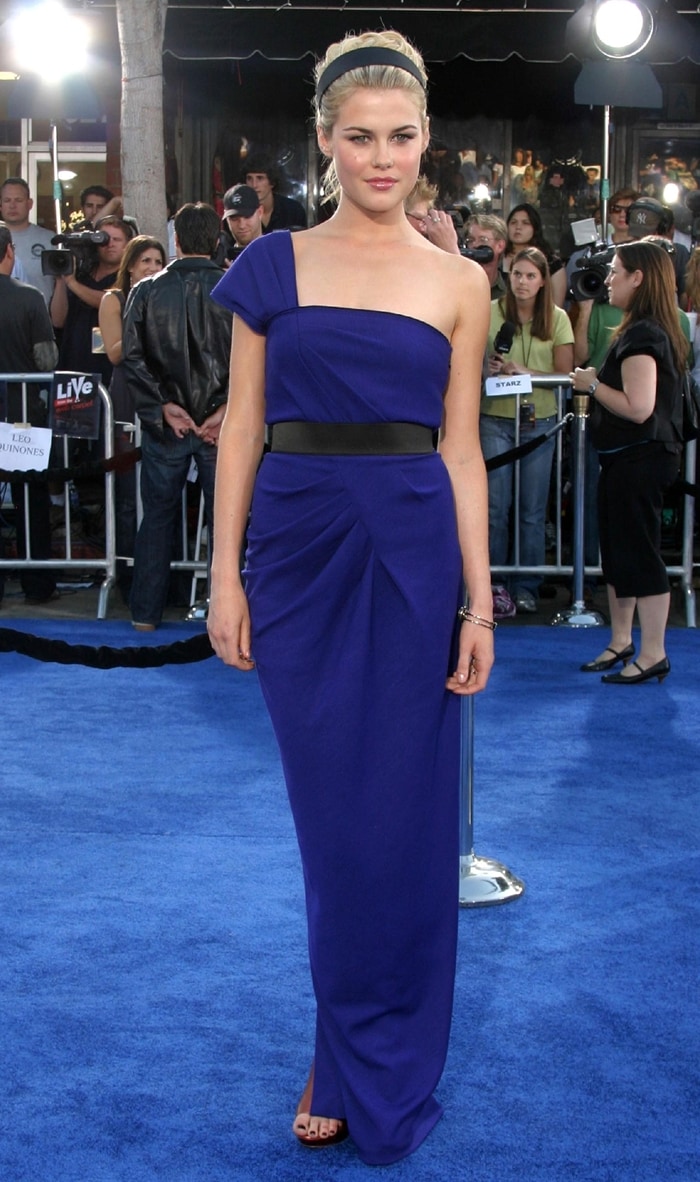 Rachael Taylor at the premiere of 'Transformers' held at the Mann Village Theater Westwood in Hollywood, California, on June 27, 2007
In the 2011 film Transformers: Dark of the Moon, Rosie Huntington-Whiteley played a supporting role as Sam Witwicky's girlfriend Carly Spencer.
Rosie Huntington-Whiteley as Carly Spencer, Sam's new girlfriend in Transformers: Dark of the Moon, a 2011 American science fiction action film
In March 2016, Rosie Huntington-Whiteley had been jet-setting around the world to attend a number of fashion shows.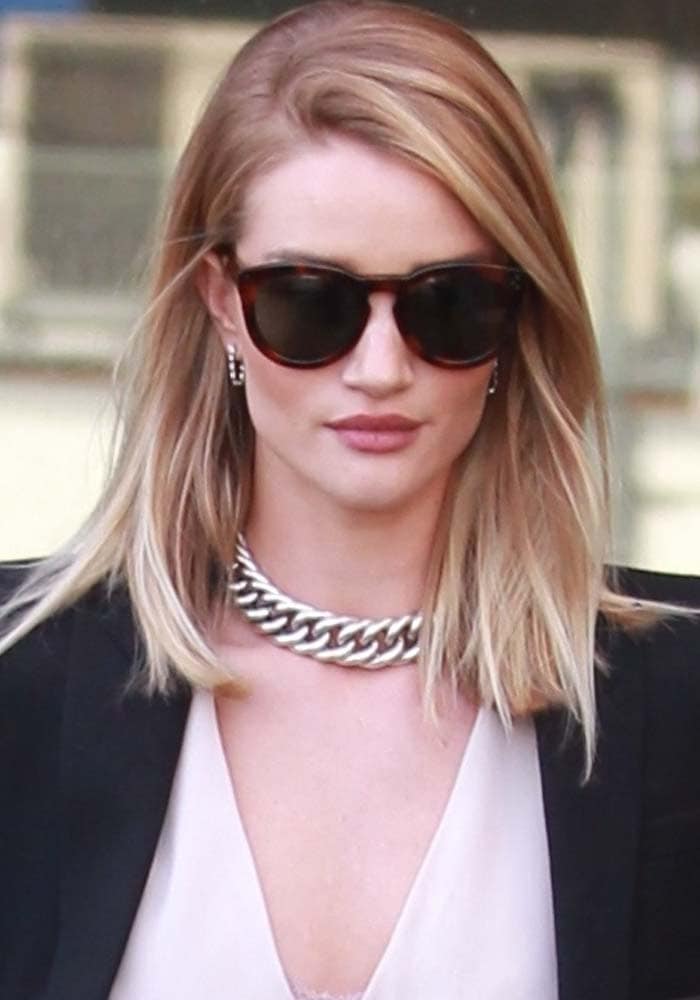 Rosie Huntington-Whiteley wears Oliver Peoples sunglasses outside an office in Beverly Hills on March 14, 2016
However, her life of glitz and glamour didn't make her oblivious to pressing issues. The model uncharacteristically spoke up about a Syrian family through her Instagram.
The then 28-year-old was spotted outside an office in Los Angeles before her heartfelt post.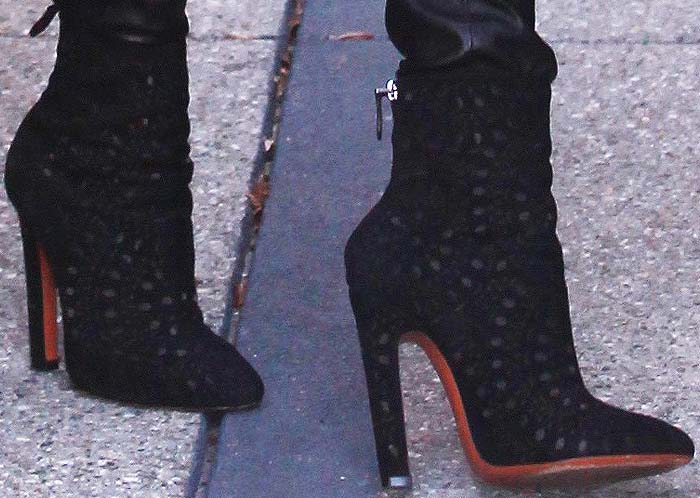 Rosie Huntington-Whiteley slips into her Alaïa boots to get things done for the day
Rosie wore a blazer with zipper-trimmed leather pants, both from Saint Laurent.
The wealthy model accessorized with sunglasses from Oliver Peoples, a Saint Laurent necklace, Anita Ko earrings, and a Givenchy top handle bag.
Rosie finished her look with a pair of embossed suede ankle boots by Alaïa.
Errands in style: Rosie Huntington-Whiteley finishes her chores in a gorgeously styled casual outfit
In her Instagram post, Rosie told the simple tale of a 9-year-old girl through UNICEF, perhaps marveling at how a normal child, who deserves a happy childhood, had to suffer through a five-year conflict before fleeing her own home.

You can order Rosie's Alaïa errand boot at Saks Fifth Avenue and Net-A-Porter.
Alaïa Embroidered Suede Ankle Boots, $1,315 – $1,810
Alaïa's black suede boots have a cool, embroidered floral medallion motif
Cut to hit at a flattering point above your ankle, these boots have a full leather lining that ensures a comfortable fit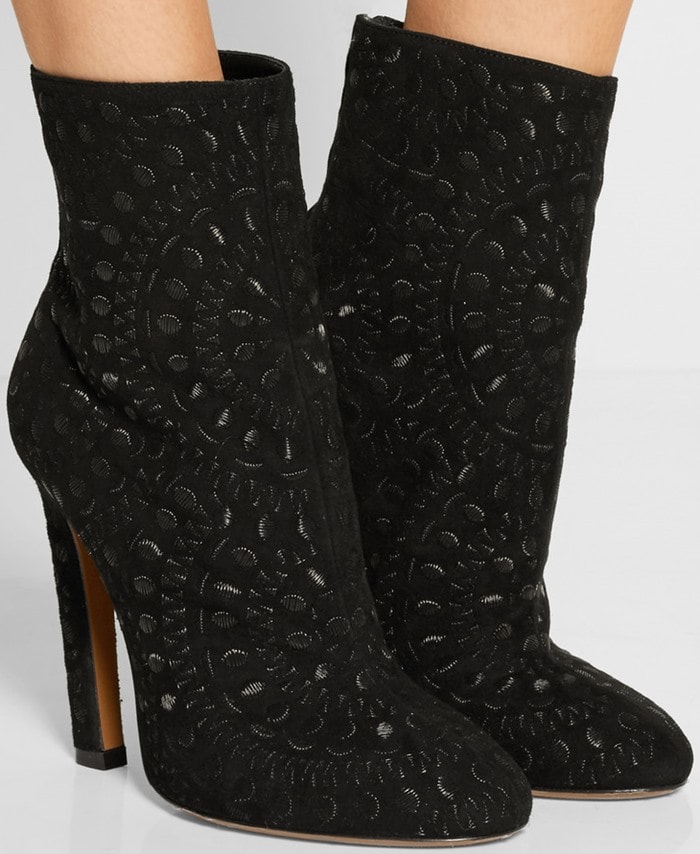 You can wear these ankle boots with everything from mini dresses to tailored pants
Alaïa Embroidered Suede Ankle Boots, $1,300
Crafted from rich merlot suede, Alaïa's Italian-made ankle boots are embroidered with a floral medallion motif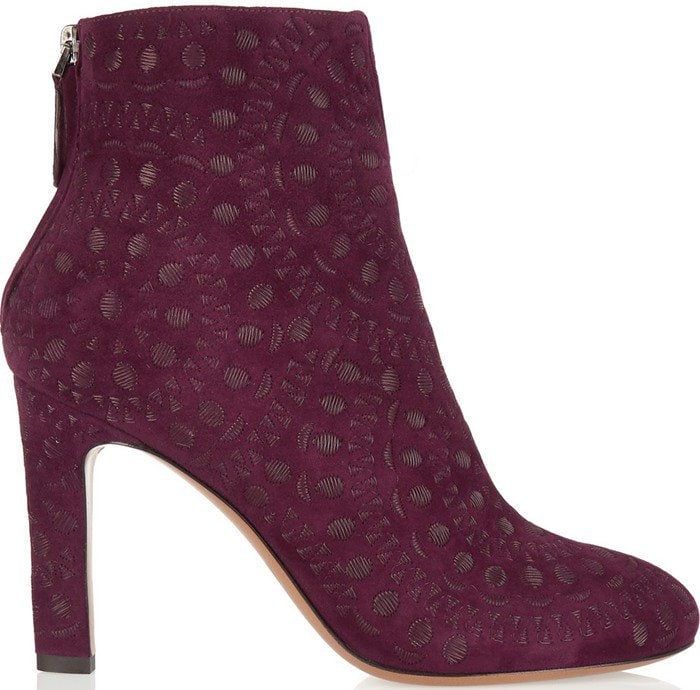 These ankle boots are lined in leather for the most comfortable fit and have lightly gripped insets on the soles to ensure a steady stride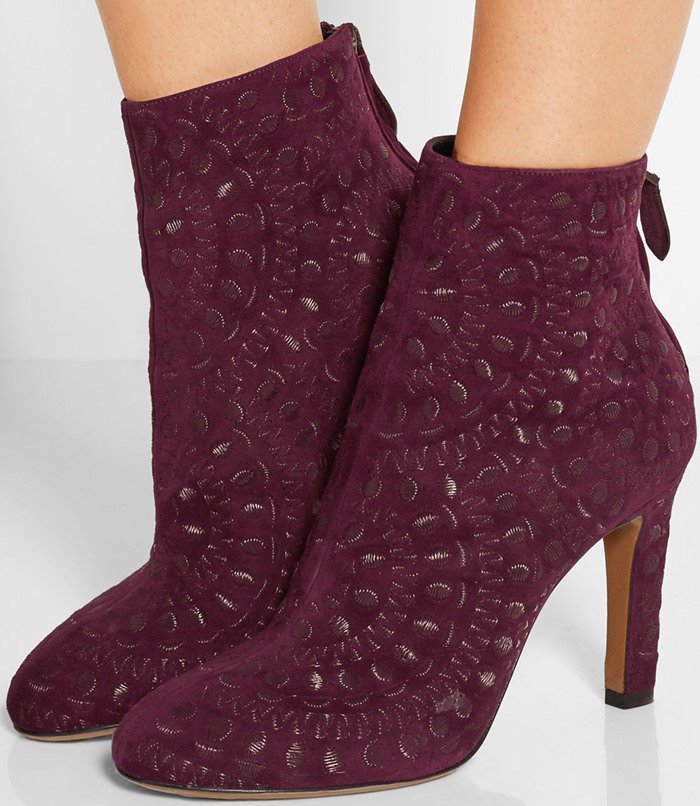 Wear these merlot suede boots with everything from your favorite LBD to jeans
Credit: WENN / Nikki Nelson