There are plenty of things to not like about Kanye West's "Bound 2" music video: take your pick from the annoying "uh-huh honey" riff, the cheesy green screen background scenery, and the uncomfortable-to-watch simulated sex on an extra bouncy motorcycle.
It's tempting to include all the gratuitous shots of a topless Kim Kardashian on the list, but you know what, we can't even hate. Apart from the bored, blank expressions on her face, Kim looks jaw-droppingly amazing in the video.
This video is Kim's answer to all those snarky tabloid comments about her weight throughout her pregnancy. The famous curves are back and they're back with a vengeance.
Kim is topless in about 99% of the video, but she might as well have been naked because check out the following stills: those are some tight-fitting jeans! They're also pretty great-fitting because tight as they are, they magically don't cause that dreaded muffin top.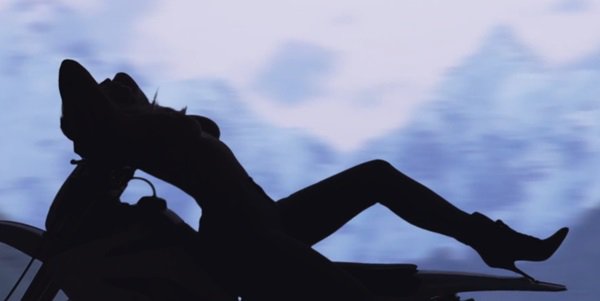 Kanye West's Bound 2 music video features his then-fiancée now-wife Kim Kardashian
The music video premiered during Kanye's recent appearance on The Ellen DeGeneres Show. It features the hip hop recording artist and Kim Kardashian simulating sex on a motorbike against a desert backdrop.
At the beginning of the video, a topless Kim wears a pair of tight trousers and a pair of high heeled boots while reclining on the bike. We suspect the boots are by Giuseppe Zanotti, but can you help us identify them?
Kim Kardashian getting ready to give her husband a kiss
There's only one kind of jeans that fit like Kim Kardashian's jeans in the "Bound 2" video, and that's jeggings. Love 'em or hate 'em, you really can't get a sleeker and slimmer look than jeggings.
Some fans were hoping that the couple would calm down after having their first child but were likely disappointed.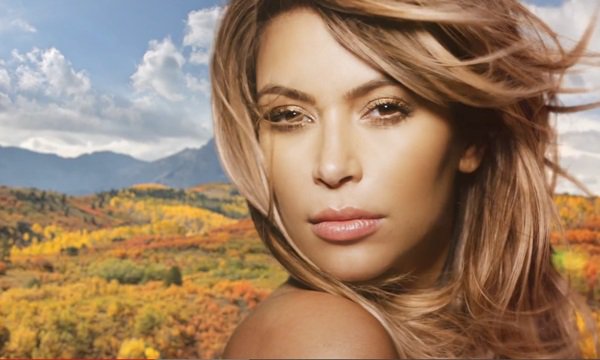 Kanye West in the music video for "Bound 2" directed by Nicholas David Gordon "Nick" Knight OBE
While Kanye West was being interviewed by Ellen DeGeneres, his fiancée was seen leaving Kanye's apartment in New York City carrying their baby daughter.
Kim Kardashian wears her hair back as she leaves Kanye West's apartment on November 19, 2013
The 33-year-old wore an oversized Max Mara "Carrara" camel fur wool coat paired with a pair of black Gianvito Rossi pumps.
Kim Kardashian wears a Max Mara coat as she leaves Kanye West's apartment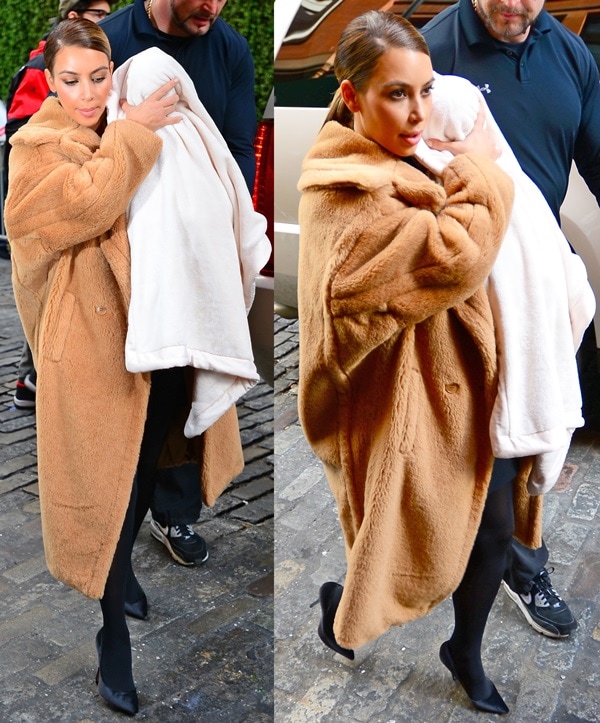 Kim Kardashian holds her daughter, North West, as she leaves Kanye West's apartment in heels
On the show, Ellen presented the rap artist with a special gift for his young daughter. The artist spoke candidly about his goals in life, his romantic proposal to Kim Kardashian, and much more.
Credit: WENN / Alberto Reyes