Not so fast, Kardashians and Jenners. At 58-years-old, Sharon Stone is still standing her ground as one of Hollywood's hotties. Yes, folks, the gorgeous actress is deceivingly almost a senior citizen. However, age clearly has not stopped her from pulling a Kardashian and showing up in something black, sheer and underwear-less.
Sharon Stone left little to the imagination as she strolled through the Los Angeles Airport braless in a sheer, bust-baring top.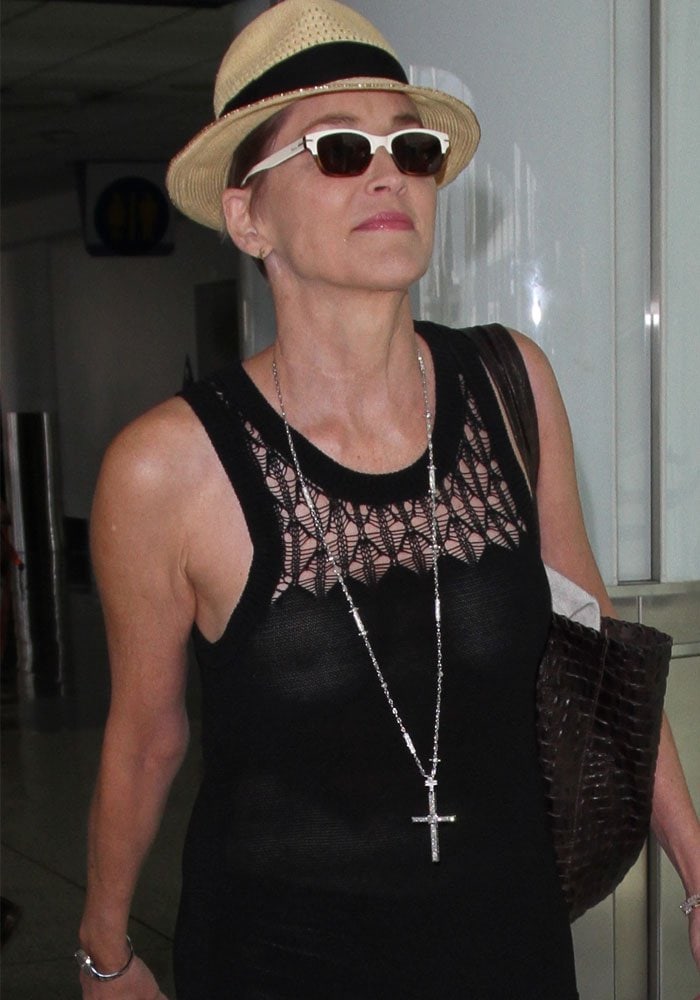 Sharon Stone arriving at the Los Angeles Airport (LAX) on June 3, 2016
Sharon definitely strayed far from her actual age in terms of style as the actress slipped into a youthful pair of leather pants paired with a black knit top. Sharon accessorized with a cross pendant necklace, some silver bangles, a pair of sunglasses, a hat and the Coclico "Mind" leather wedge in black.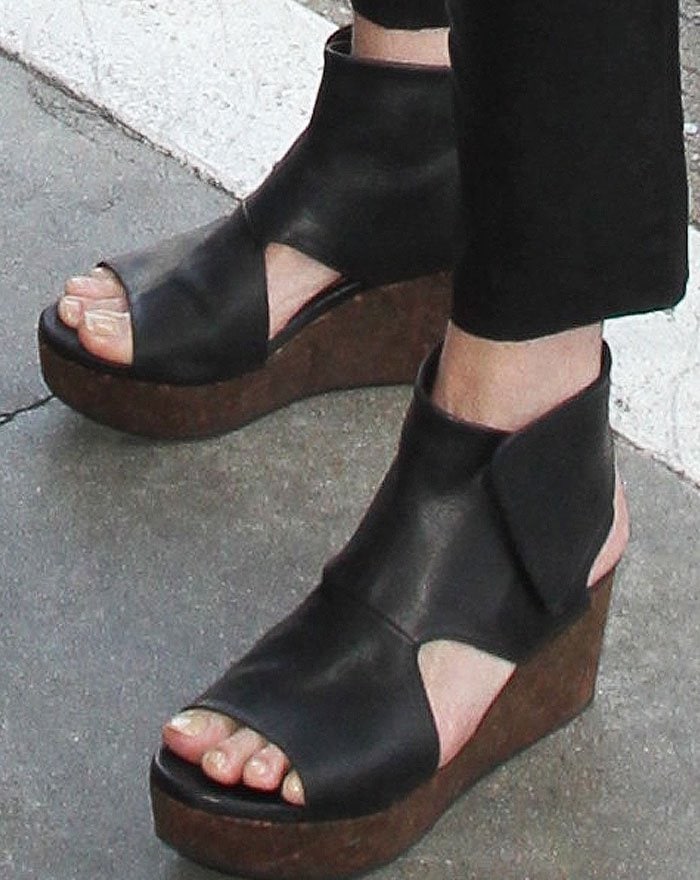 Sharon shows off her youthful style in the Coclico "Mind" leather wedge
Fearless Sharon Stone slips into a sheer knit top sans underwear
We're not sure whether she knew her shirt would reveal too much with cameras flashing, but we like to think she'd know since she's been in the industry for so long. But, we can say that the 58-year-old is in great shape.
Check out the video of her accidental airport flashing below.
Grab Sharon's Coclico "Mind" leather wedges at Neiman Marcus and Amazon.
Coclico Women's "Mind" Leather and Cork Wedge, $212 – $415 at Neiman Marcus and Amazon
Credit: WENN