Brie Larson is a well-known actress who has been working in Hollywood since she was just a teenager. Now 33 years old, she has over a decade of experience under her belt and an impressive 71 acting credits, according to IMDb.
While she has plenty of roles to brag about, Brie Larson is best known for two major roles. Firstly, Brie Larson won Best Actress at the 2016 Oscars for her leading role as Joy ("Ma") in Room.
This role cemented Brie Larson as a breakout star and set her up for her next big break. In 2019, Brie Larson once again graced screens worldwide in the titular role of Captain Marvel.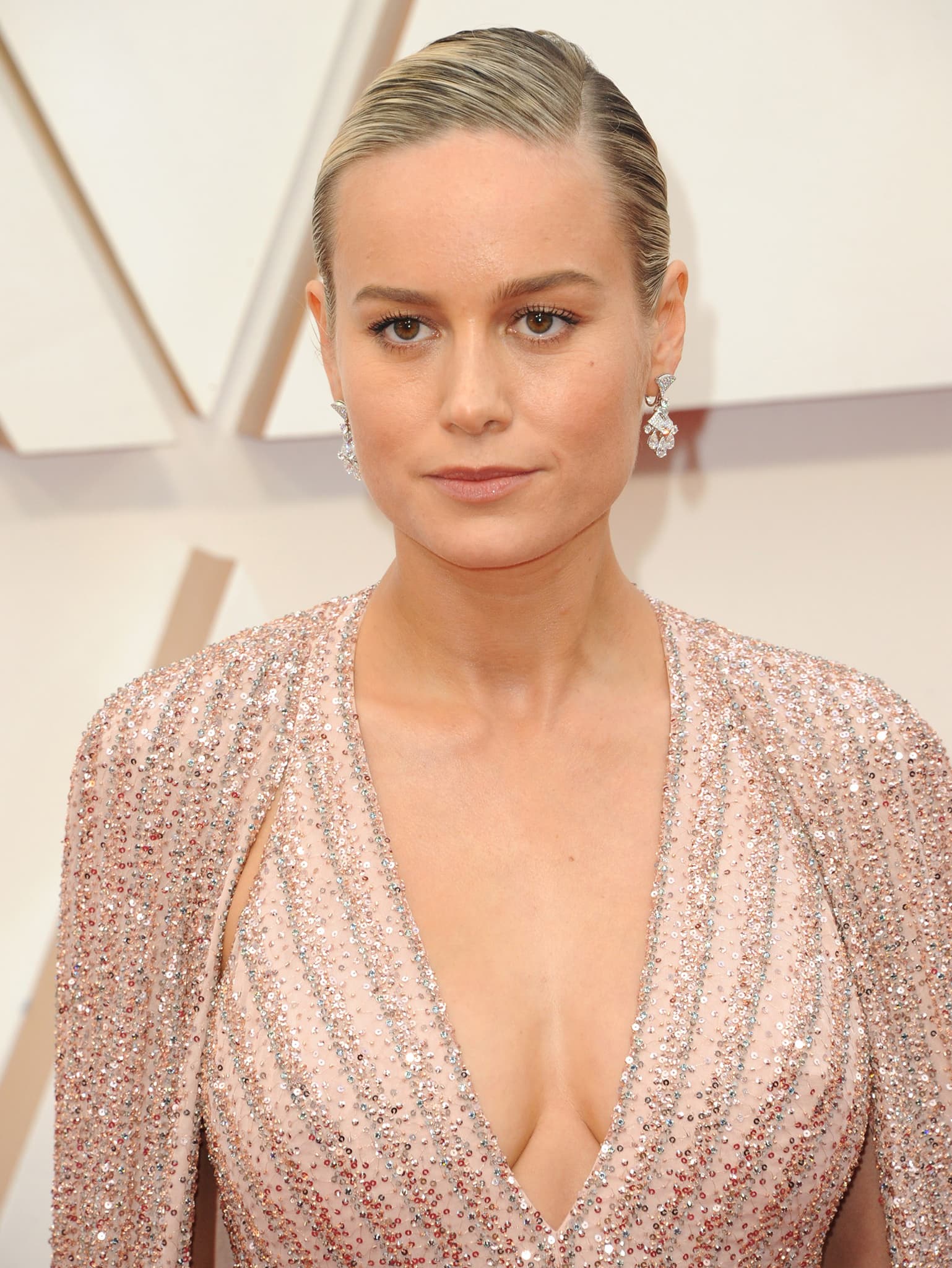 Brie Larson is best known for her role as Joy in the drama film Room and her titular role as Captain Marvel (Credit: Avalon / WENN)
She subsequently appeared in Avengers: Endgame, which was also released in 2019, and is currently working on the sequel to Captain Marvel, which is titled The Marvels, set to be released in February 2023 as part of Phase Four of the Marvel Cinematic Universe.
Joining the Marvel Cinematic Universe is more than enough to launch any actor or actress into the spotlight, and her ongoing role guarantees that Brie Larson won't be leaving the limelight anytime soon.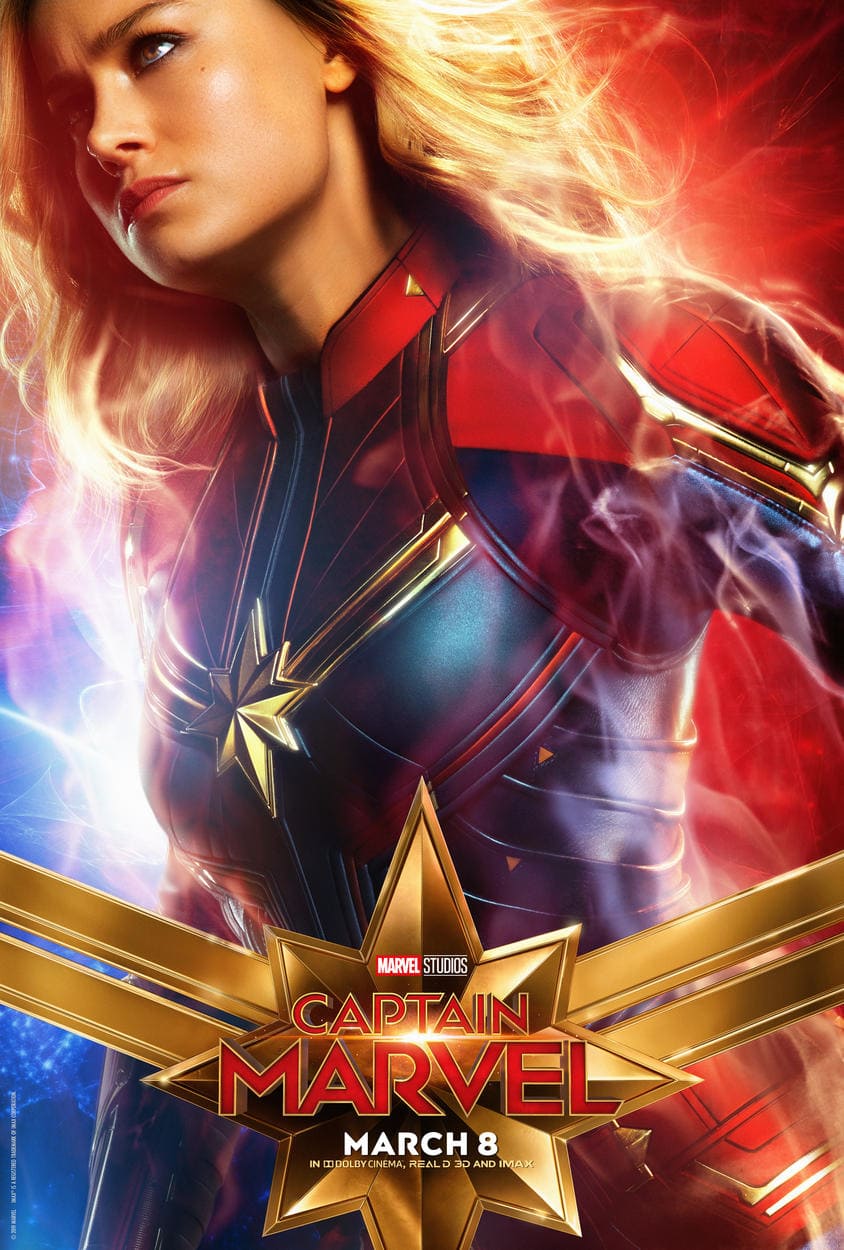 Brie Larson's Captain Marvel character was marketed as the strongest avenger (Credit: Marvel)
While Brie Larson is booked and busy within Hollywood, she is a relatively controversial figure to the public.
Some fans were less than thrilled to accept that Larson's character, Captain Marvel, was immediately marketed as the strongest Avenger, even when compared to ultra-powerful characters like Thor.
However, Brie Larson quashed that discussion in several public statements- she, alongside the actual creators behind Marvel, knew that her character was the strongest and didn't shy away from sharing it. Though, her manner of doing so rubbed some people the wrong way.
Brie Larson has absolutely no problem fighting for equality and feminism both in Hollywood and in society at large. While her actions are well-intended, she has alienated a certain sector of the public through her devout stance on social issues.
Brie Larson's Work with Nissan
Thanks to her star status, Brie Larson has entered into a long-term partnership with Nissan and is the main face of the brand, having appeared in several commercials for them, with more still to come.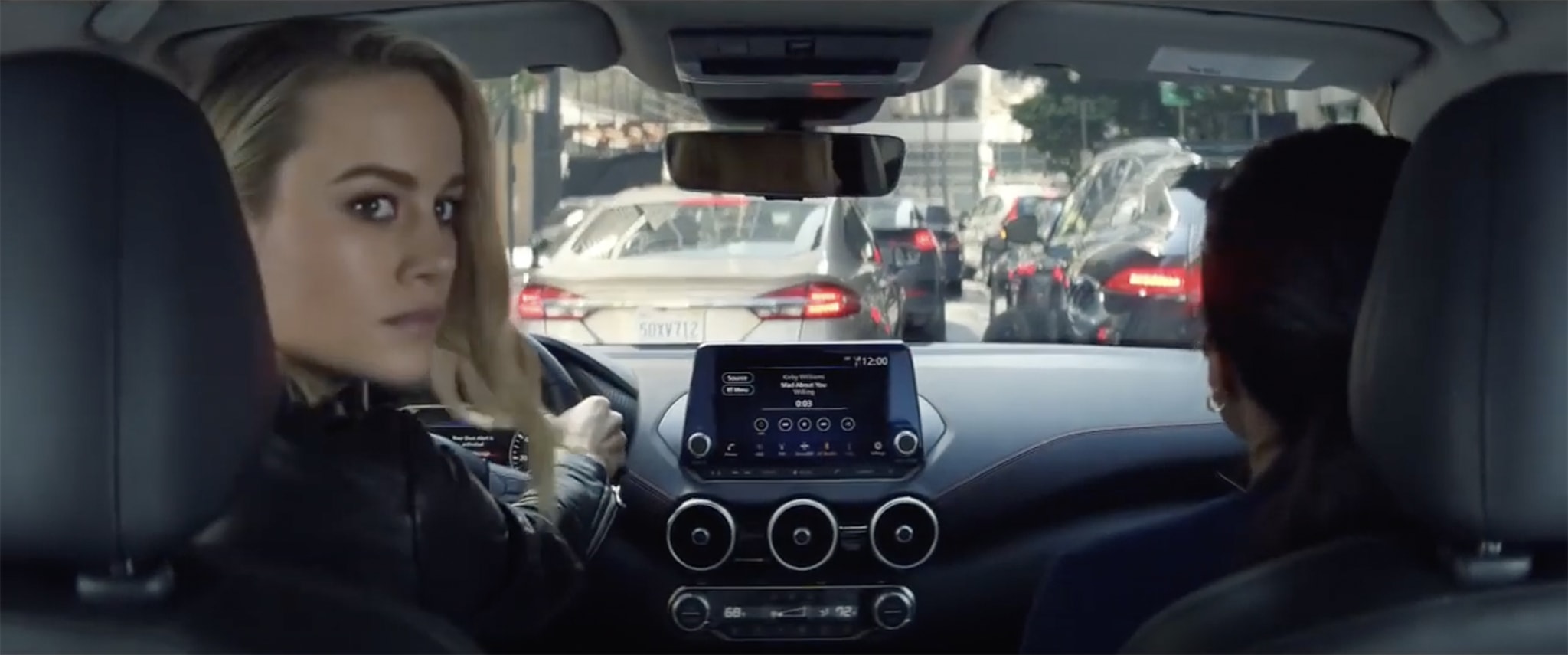 Brie Larson received backlash for starring in a feminist commercial for Nissan Sentra (Credit: YouTube / Nissan)
However, when Nissan's first ad featuring Brie Larson was released in March 2020, it caused a bit of backlash, mainly due to her public statements on feminism.
Much of Nissan's previous fanbase did not necessarily align with Brie's values, and the ad itself featured Brie telling a woman never to compromise in the workplace.
Many angry fans found the video too "woke" and even threatened to boycott Nissan due to their work with Brie.
Watch the controversial video for yourself here:
However, as society progresses alongside Hollywood with movements such as "Me Too" and "Time's Up" going viral in recent years, it makes sense that brands are looking to enhance their stance on gender equality- even if it doesn't fully resonate with their entire consumer base.
Despite the initial backlash it received, Nissan maintained its commitment to working with Brie Larson and released another campaign with the actress in November 2020.
In fact, Nissan even went so far as to enhance its commitment, and Brie Larson is now set to be the face of the brand for the next several years.
Representatives from Nissan told Forbes that the brand wants to remain consistent in its efforts towards diversity and inclusion and that working with an actress as outspoken as Brie Larson was one of the ways they plan to do so.
How Much is She Paid?
While Brie Larson's main source of income comes from her acting credits and roles in major movies such as Captain Marvel and Avengers: Endgame, her long-term partnership with a brand as well-known as Nissan is definitely earning her a pretty penny as well.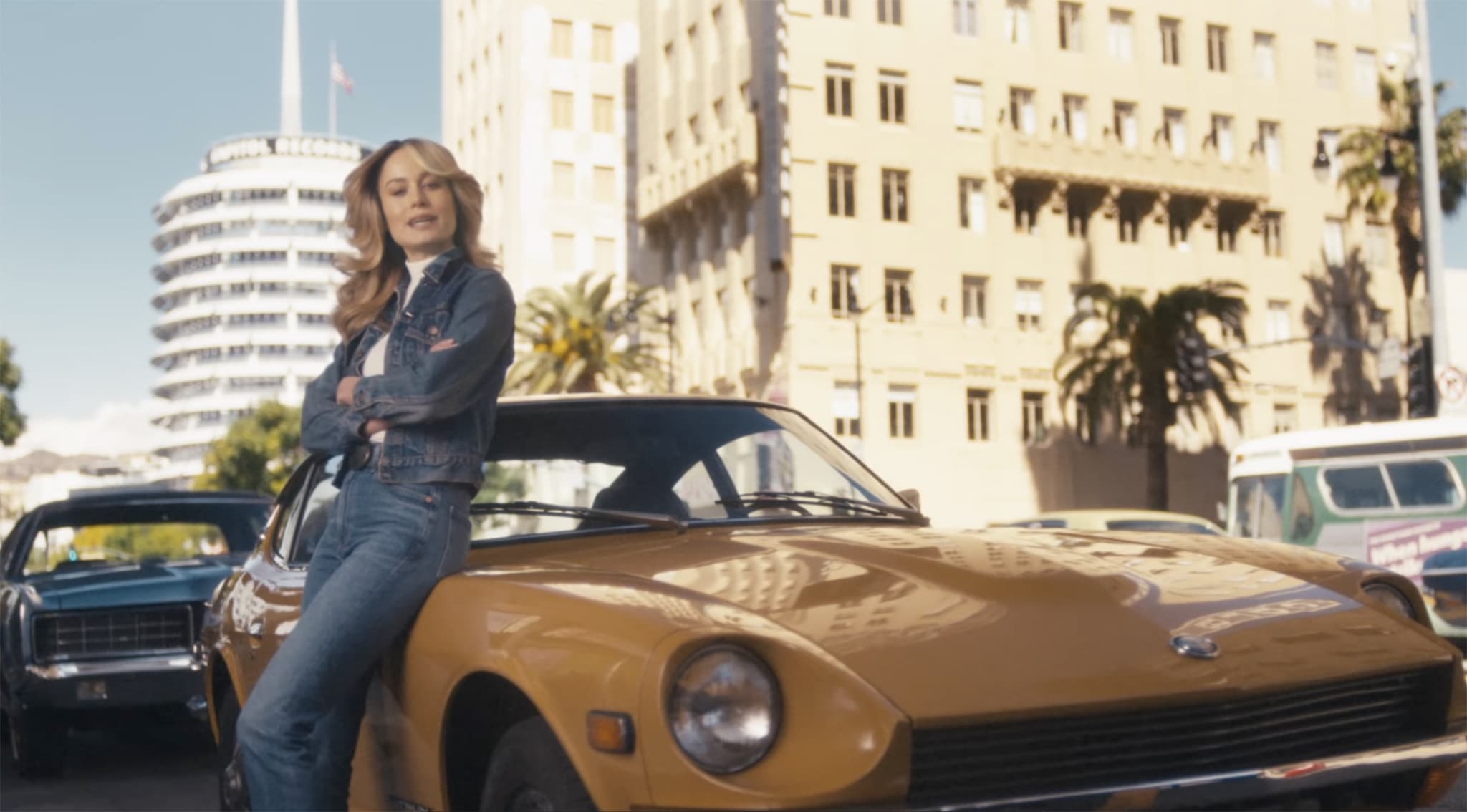 Brie Larson signed a multi-year contract with Nissan, which guarantees multiple appearances in their future ad campaigns (Credit: Nissan USA / YouTube)
Because Larson is such a household name and arguably an A-list actress thanks to her involvement with Marvel, her retainer fee is undoubtedly quite high.
She made $5 million from the original Captain Marvel movie alone and has a reported net worth of around $25 million.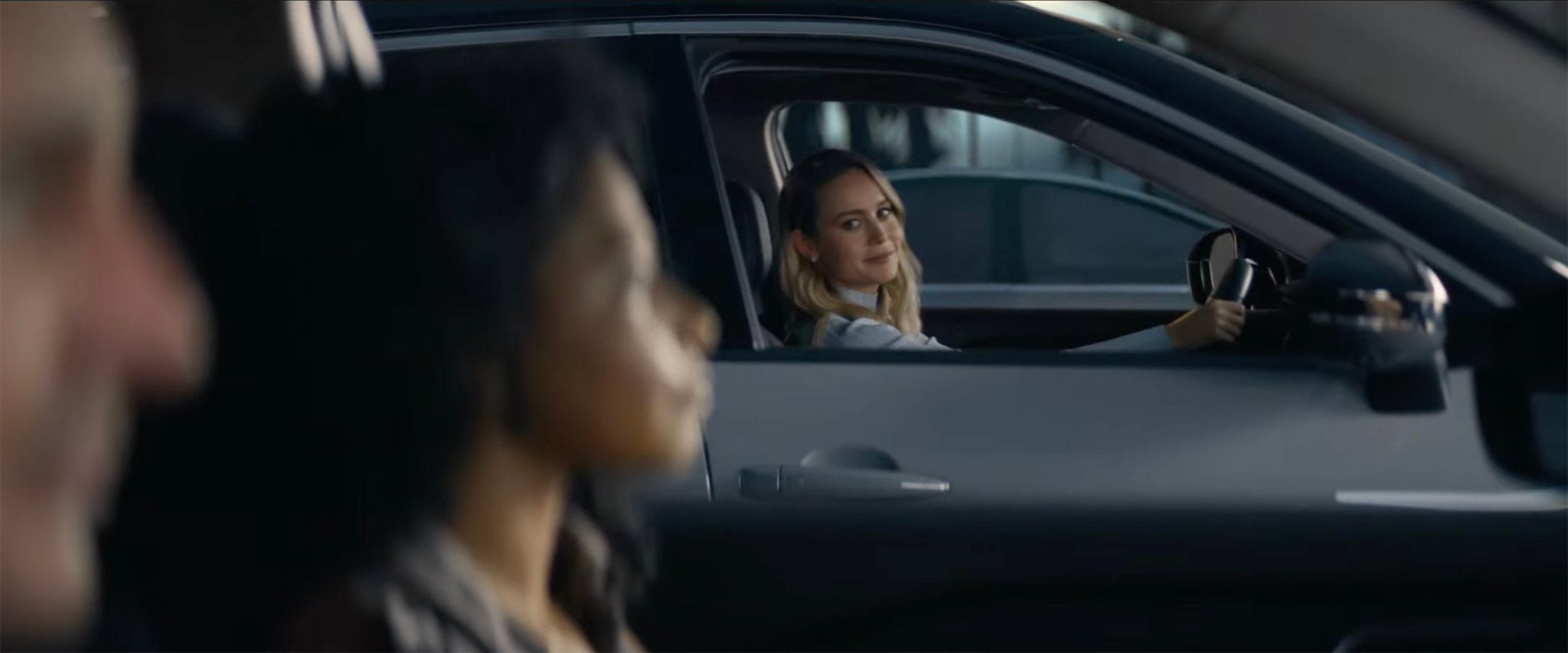 With her multi-year partnership with Nissan, Brie Larson has most likely earned a seven-figure income for her Nissan commercials (Credit: @Nissan USA / Youtube)
With Nissan committing to a multi-year contract with the actress guaranteeing multiple appearances in their future ad campaigns, it's safe to assume that she has cashed in anywhere from the high six-figure range to the low seven-figure range from their deal- most likely the latter.
Nissan's Actress Roster
While Brie Larson is the unequivocal brand ambassador for Nissan, she isn't the only celebrity to have graced their commercials in the past.
Amanda Booth is an actress and model who took on the role of a Runaway Bride in a recent commercial, where she escaped a supposedly psychopathic groom with ease in the 2021 Nissan Rogue.
Booth is 36 years old and is best known for both her acting work in TV shows such as Community, as well as her work as a model for several notable publications like Italian Vogue and Elle.
Dominican actress Sonalii Castillo stars in the 2021 Nissan KICKS commercial (Credit: @Nissan USA / Youtube)
Sonalii Castillo is another notable actress and model who has graced the Nissan commercial screen.
In her ad, she is seen grinning and having a great day, sending color and love to all those she passes while driving her 2021 Nissan KICKS.
Castillo first got scouted as a model, but over the years, transitioned to acting- she has appeared in several TV shows such as The Outpost and Variant.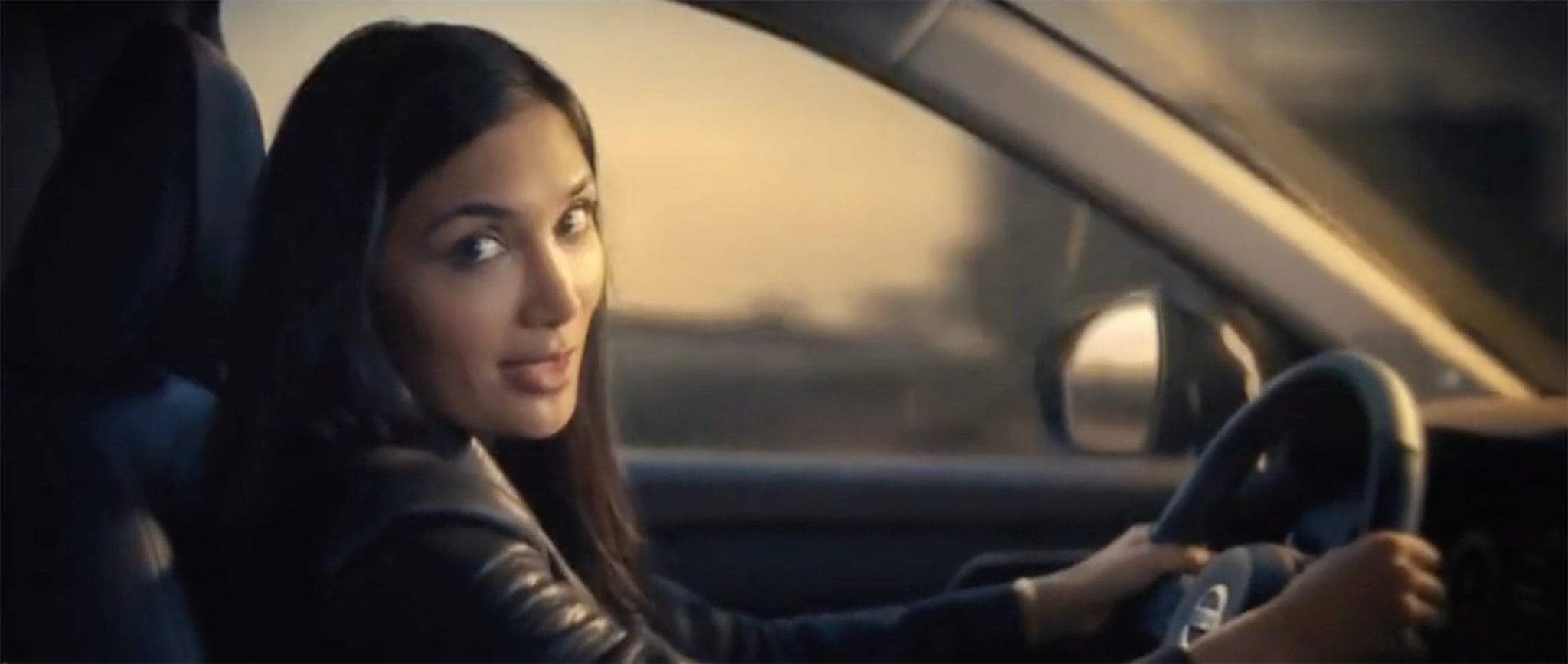 New Girl star Hina Abdullah appears in Nissan's Spy Thriller commercial for the 2021 Nissan Altima (Credit: iSpot)
Finally, actress Hina Abdullah appears in Nissan's Spy Thriller commercial for the 2021 Nissan Altima. Abdullah has several minor roles to her name and has appeared in popular TV shows such as New Girl and Gossip Girl.
All in all, thanks partly to these talented actresses, Nissan's general commercial strategy is shifting to promote more gender equality and showcase women in positions of power.
With the likes of Brie Larson and more, it will be exciting to see what they do next with the star power they have at their fingertips!