At just 32, Brie Larson has become a dominant force in the acting world, launching her career at an early age and never looking back.
Starting in television before moving on to major motion pictures, the young actress has garnered some of the highest levels of acclaim in the industry. Currently, Brie has won an Academy Award, a Primetime Emmy Award, and a Golden Globe Award.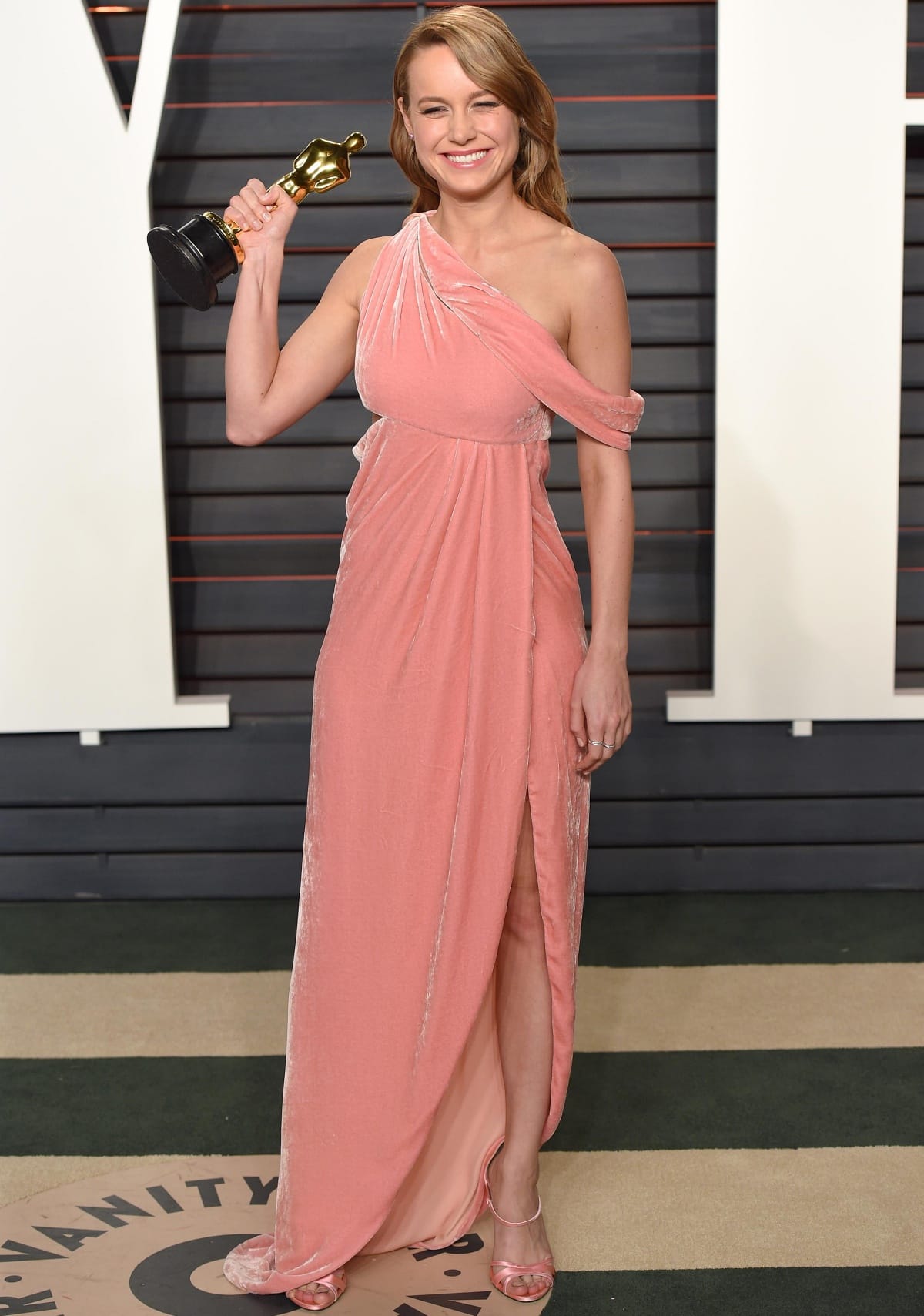 Brie Larson at the 2016 Vanity Fair Oscar Party, proudly showing off her golden statuette after winning Best Actress for her performance in Room at the 88th Annual Academy Awards (Credit: Karwai Tang / PA Images / Startraksphoto)
Whether appearing in an ultra-serious drama or a blockbuster superhero flick, Brie Larson has brought her talent to a wide assortment of entertaining roles.
For this list, we're counting down Brie's most acclaimed roles from her top 10 movies, as ranked by their critics' score on Rotten Tomatoes.
While many of Brie Larson's most popular films have cropped up in the last few years, the celebrated actress has been making headlines for well over a decade.
Before Brie Larson Was a Star
Brianne Sidonie Desaulniers, more recognized under her stage name Brie Larson, was born in the sunny west coast city of Sacramento, California on October 1, 1989.
Growing up home-schooled, Brie learned French as a primary language before she picked up English, as her father hailed from the French-Canadian town of Manitoba.
When she wasn't diligently studying to further her education, Brie would write, direct, and film home movies with her cousins.
Brie Larson bringing her youthful charm to the 2004 Teen Choice Awards (Credit: Bill Davila / Startraksphoto)
Despite her self-proclaimed social anxiety, Brie grew interested in acting at six, when she was the youngest student ever accepted to the American Conservatory Theater company in San Francisco.
After her parents got divorced when she was seven years old, Brie, along with her mother Heather and sister Milaine, moved to Los Angeles to pursue her dream of acting.
Soon after, the actress adopted the stage name Brie Larson, inspired by an American Girl doll named Kristen Larson. In 1998, she made her acting debut at eight years old in a parody commercial skit on The Tonight Show with Jay Leno.
Brie Larson looking every bit the celestial superhero at the Marvel Avengers Campus opening ceremony at Disneyland Paris (Credit: Franck Castel / ABACA / INSTARimages / Cover Images)
Brie Larson's Top 10 Movies According to Critics
The multi-hyphenate star has gradually worked her way up and added more acting credits under her belt. She has certainly come a long way – from getting minor roles in blockbuster flicks to having her own Avengers-themed attraction at Disneyland Paris.
Brie Larson definitely has a bright future ahead of her. Let's take a look back at her impressive filmography so far as we list off her career-defining films.
10. Captain Marvel (2019) – 79% Score
Directed by Anna Boden and Ryan Fleck, Captain Marvel is a superhero comic book adaptation and part of the Marvel Cinematic Universe. Brie plays Carol Danvers, a pilot in the militaristic Starforce, who realizes her full potential during an intergalactic battle between two alien races.
Effortlessly slipping into her superhero persona at 29 years old, Brie does a fantastic job in the lead role. She delivered stunning dramatic acting, impressive action sequences, and comedic timing with expertise.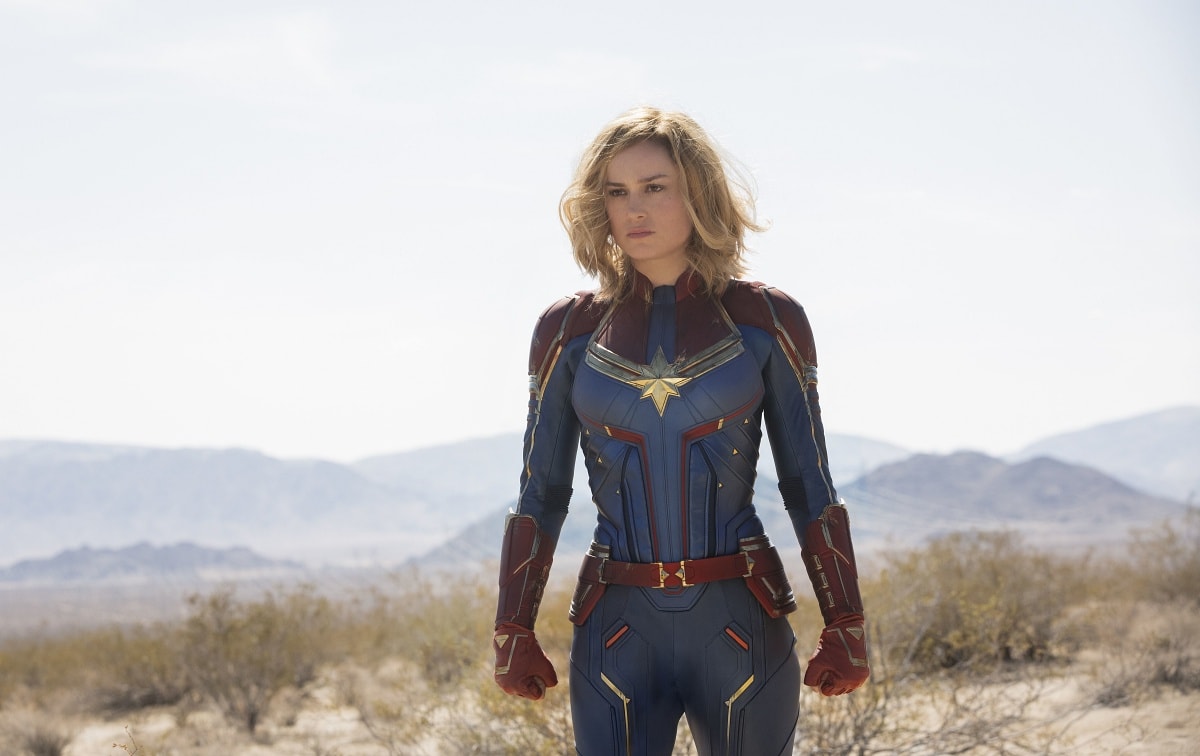 Brie Larson as Carol Danvers / Vers / Captain Marvel in the 2019 superhero film Captain Marvel (Credit: Marvel Studios / Walt Disney Studios Motion Pictures)
It seems that Marvel was confident in Brie's ability to play a demanding role, as Carol Danvers is easily one of the most powerful characters in the massive Marvel Cinematic Universe.
Although it was tough work to nail down the demanding fight choreography and portray one of the world's strongest superheroes, there was one thing that Brie Larson was unable to do while filming.
Brie couldn't shoot any scenes with her real feline co-star named Goose due to her allergy to cats, which forced the production team to use CGI and other special effects instead.
9. Don Jon (2013) – 80% Score
Don Jon is an offbeat romantic comedy that marks the feature directorial debut of Joseph Gordon-Levitt, who also wrote the screenplay and stars as the protagonist of the story. It follows Jon Martello, a promiscuous bartender living in New Jersey who meets his match during a romantic entanglement.
In the film, Brie Larson plays Monica Martello, Jon's supportive sister, who helps him understand his relationships when times get tough. She does a great job rounding out the cast at 23 years old, adding a youthful exuberance to this supremely confident and funny rom-com.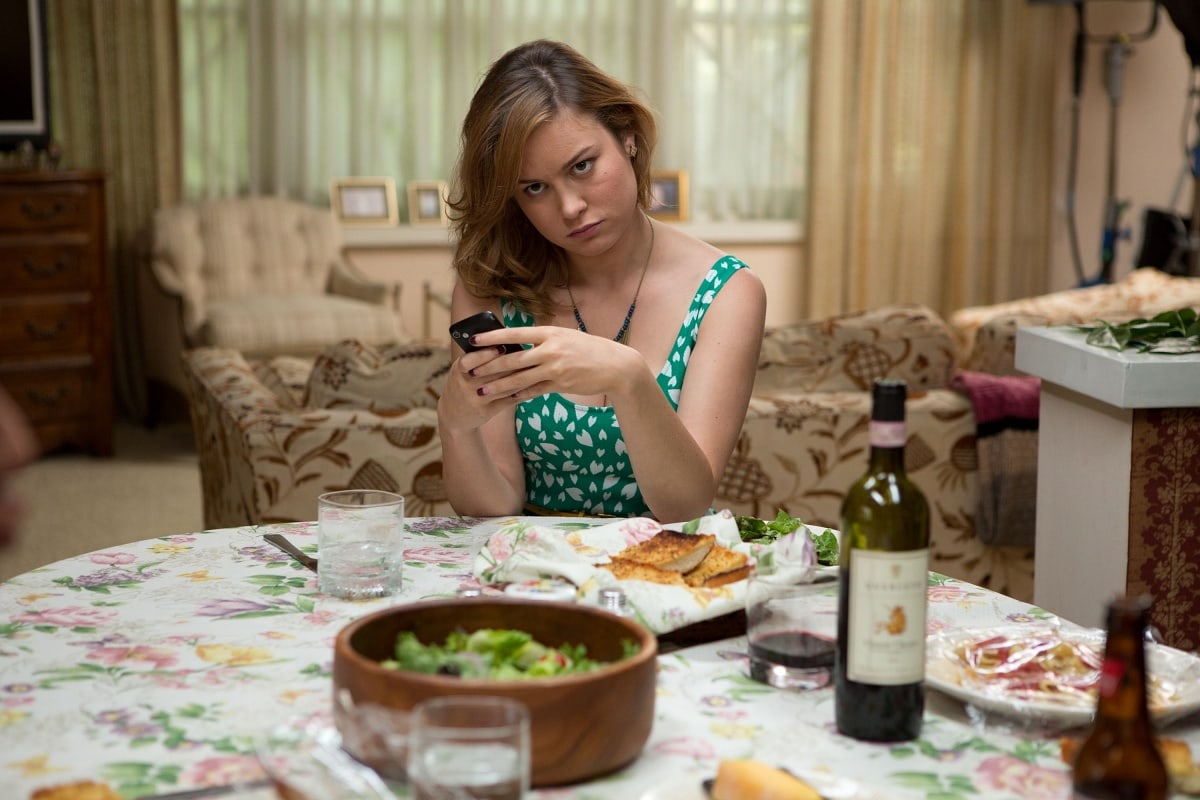 Brie Larson as Monica Martello in the 2013 romantic comedy film Don Jon (Credit: Relativity Media)
Although the part is relatively small, you might be surprised to learn that the role of Monica was entirely created for Brie Larson.
She was initially offered a role as one of Jon's many one-night stand partners, but she turned it down due to it containing nudity. Interested in keeping her on the project, Joseph Gordon-Levitt added Monica into the script, crafted by Brie's preferences.
8. Scott Pilgrim vs. the World (2010) – 82% Score
Based on the graphic novel series written by Bryan Lee O'Malley, Scott Pilgrim vs. the World is a fantasy action comedy directed by Edgar Wright.
Set in Toronto, the film follows geeky hero Scott Pilgrim (Michael Cera), who must defeat the seven evil ex-boyfriends of his new lover Ramona Flowers (Mary Elizabeth Winstead).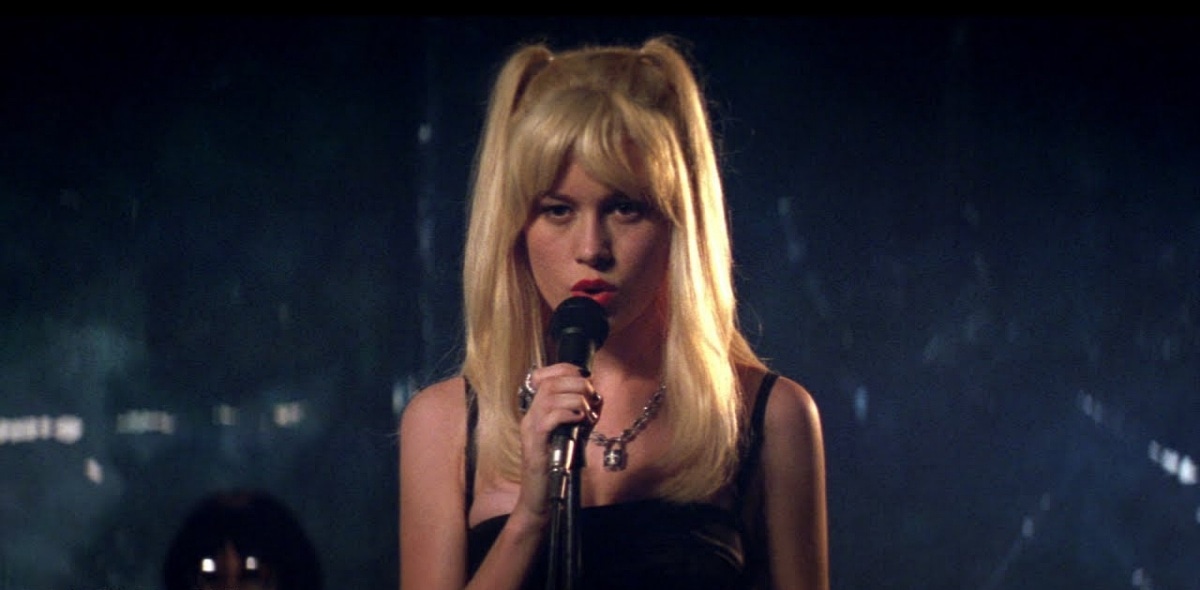 Brie Larson as Envy Adams in the 2010 romantic action-comedy film Scott Pilgrim vs. the World (Credit: YouTube)
Putting in a dazzling performance at 20 years old, Brie Larson plays Envy Adams – a successful musician from rival band The Clash at Demonhead and Scott Pilgrim's ex-girlfriend.
When Scott gets an exclusive invite to one of Envy's concerts, tensions flare when he realizes that the band's bassist is one of Ramona's evil exes.
Brie was eager to take any role she could get in the film despite never having read the original books, as she was a massive fan of director Edgar Wright.
She also got to flex her singing skills during filming, as she worked with the band Metric on a special version of their song "Black Sheep."
Surprisingly enough, Brie's version of the song is so beloved that it earned her a spot on the Billboard Charts in 2021 after a long-awaited official release.
7. Trainwreck (2015) – 84% Score
Trainwreck is a romantic comedy directed by Judd Apatow and written by comedian Amy Schumer, who also stars as the lead character.
Debauched, raunchy, and full of risqué jokes, the film follows Amy Townsend, a carefree magazine writer who tries to settle down in a serious relationship with an orthopedic surgeon.
Fitting perfectly for the part at 25 years old, Brie Larson plays Kim Townsend, Amy's sister and last remaining link to her estranged father.
Over the course of the movie, Amy and Kim endure emotional turmoil over their father's lackluster parenting but eventually reconnect to improve Amy's dismal habits.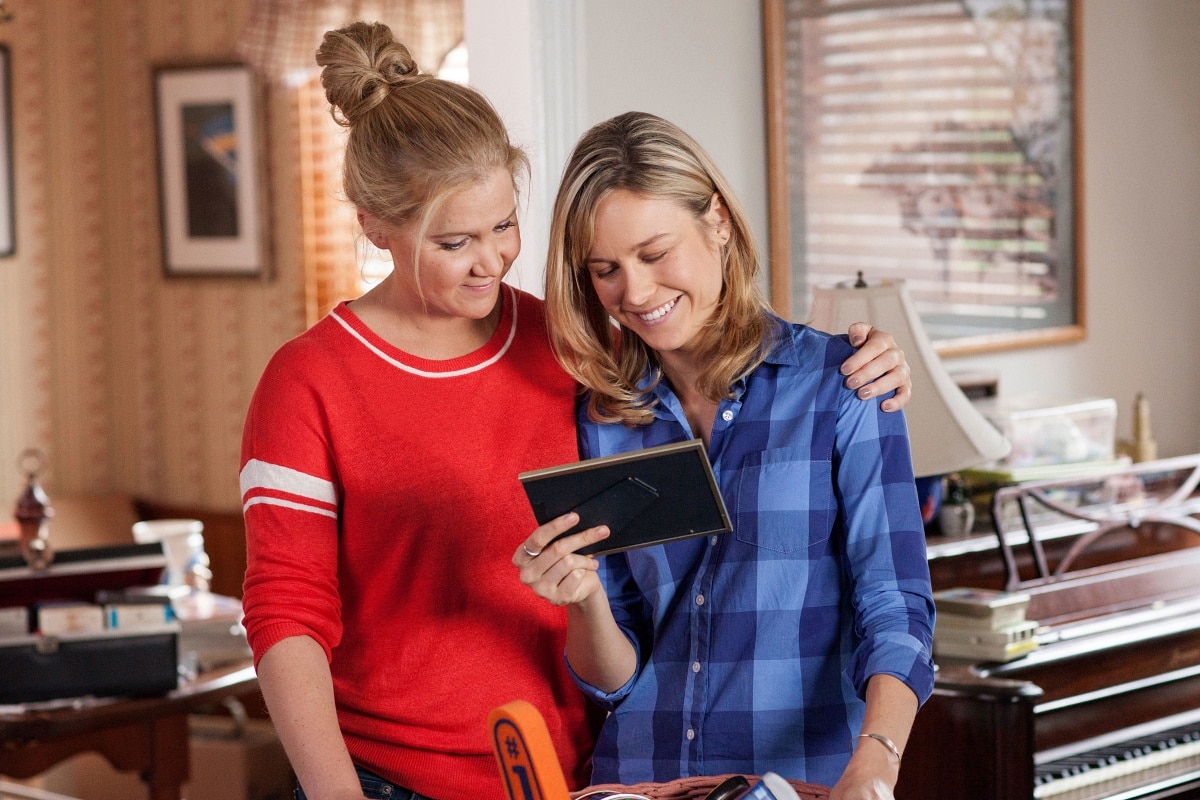 Amy Schumer as Amy Townsend and Brie Larson as Kim Townsend in the 2015 romantic comedy Trainwreck (Credit: Universal Pictures)
The Nissan spokesperson was handpicked for the part of Kim by director Judd Apatow, who approached the actress at the very end of 2013.
Although Brie was unfamiliar with Amy Schumer's work, she quickly felt a strong connection to the project after spending time with Amy, Judd, and co-star Bill Hader.
Ultimately, Trainwreck was the last film before Brie Larson truly rose to superstardom.
6. 21 Jump Street (2012) – 85% Score
Based on the 1980s television series of the same name, 21 Jump Street is an irreverent comedy that pokes fun at pop culture and the buddy cop genre.
The film stars Channing Tatum and Jonah Hill as Greg Jenko and Morton Schmidt – two underperforming police officers who take up undercover detail at a nearby high school.
Brie Larson as Molly Tracey and Jonah Hill as Morton Schmidt / Doug McQuaid in the 2012 buddy cop action-comedy film 21 Jump Street (Credit: Columbia Pictures / Metro-Goldwyn-Mayer)
Although well outside the age range of a high school student at 22 years old, Brie Larson plays Molly Tracey, a student with whom Morton Schmidt becomes smitten while undercover. Through the blossoming relationship with Molly, Morton learns a hilarious lesson about self-confidence.
At the time of filming, the Community actress was just starting to get accustomed to the world of major cinema. She even mistook legendary actor Johnny Depp for an extra due to his costume.
Although she was originally slated for a cameo appearance in the sequel, 22 Jump Street, the scene was ultimately dropped.
5. Just Mercy (2019) – 85% Score
Based on the 2014 autobiographical book by defense attorney Bryan Stevenson, Just Mercy is a legal drama co-written and directed by Destin Daniel Cretton.
The film stars Michael B. Jordan as Bryan Stevenson, who attempts to clear the name of Walter McMillian, a death row inmate wrongfully accused of murder.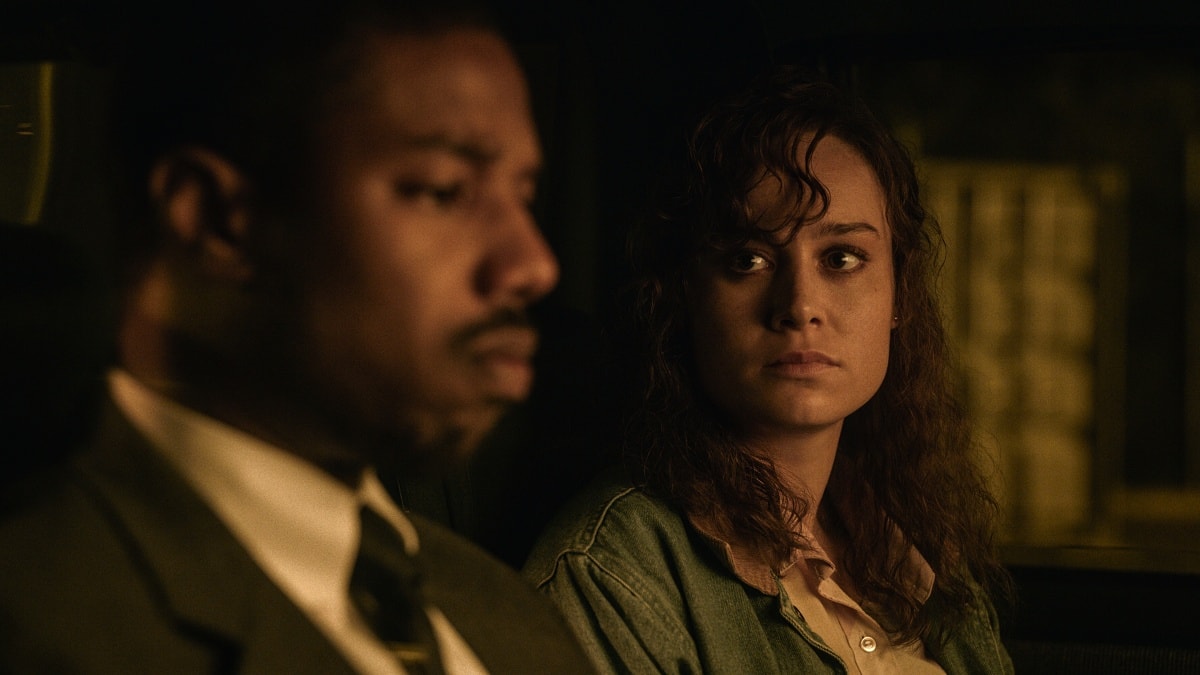 Michael B. Jordan as Bryan Stevenson and Brie Larson as Eva Ansley in the 2019 biographical legal drama film Just Mercy (Credit: Warner Bros. Pictures)
At 29 years old, Brie Larson plays Eva Ansley, Stevenson's co-worker, who helps him establish the Equal Justice Initiative non-profit organization in Montgomery, Alabama.
Appearing briefly at the start of the film, she helps ascertain Stevenson's selfless efforts and determination to help his community.
Originally, Brie was intended to have a larger role in the film. However, her schedule was limited by commitments to other projects at the time.
Despite this, the actress was happy to work with director Destin Daniel Cretton, as he had helped the actress gain her footing in films earlier in her career.
4. The Spectacular Now (2013) – 91% Score
The Spectacular Now is a coming-of-age romance based on the 2008 novel by Tim Tharp and directed by James Ponsoldt.
It tells the tale of youthful love and focuses on popular high school student Sutter Keely (Miles Teller), who finds companionship with an atypical peer named Aimee Finecky (Shailene Woodley).
Miles Teller as Sutter Keely and Brie Larson as Cassidy Roy in the 2013 coming-of-age romantic drama film The Spectacular Now (Credit: A24)
Portraying a major heartbreaker at 23 years old, Brie Larson tackles the role of Cassidy Roy, Sutter's girlfriend who breaks up with him at the start of the film. While Sutter steadily learns more about his weaknesses while growing closer to Aimee, it's Cassidy who gives him the hard reality of his future.
During filming, Brie became close friends with Shailene Woodley, which would be an unforeseen blessing in the following years. Both actresses were in the running for the role of Joy Newsome in the 2015 drama Room. Shailene dropped the offer, which opened the door for Brie's massive breakthrough.
3. Room (2015) – 93% Score
Written by Emma Donoghue and based on her 2010 novel, Room is a starkly serious and emotionally gripping drama that thrust Brie Larson into the international spotlight.
The film tells the fictional story of Joy Newsome, a 24-year-old woman who raises her 5-year-old son while being held captive in a tiny room.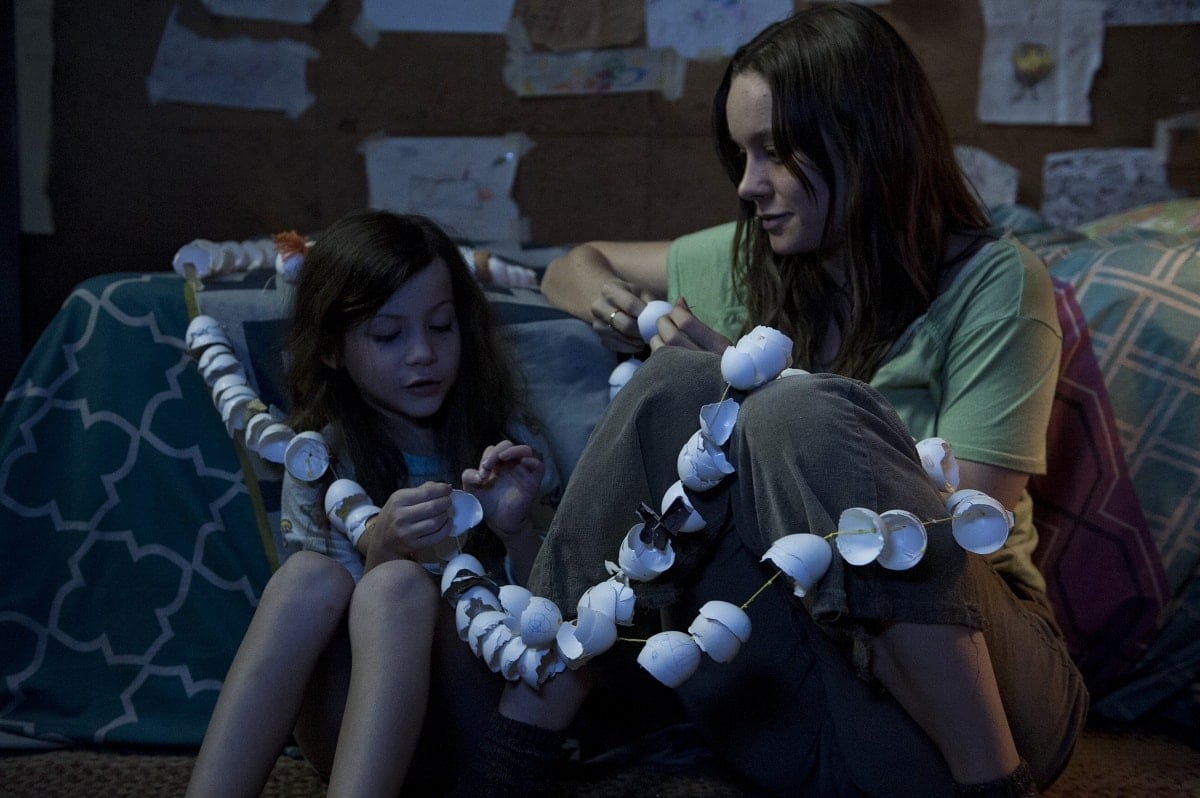 Jacob Tremblay as Jack Newsome and Brie Larson as Joy Newsome in the 2015 drama film Room (Credit: A24)
Nearly matching the age of her fictional counterpart at 25 years old, Brie puts on an immensely powerful performance, going through an emotional rollercoaster and taking the audience along for the ride.
Throughout the film, Joy deals with immense abuse and depression but still manages to show kindness and give hope to her son – a heartbreaking duality that Brie depicts with precision.
In preparation for the intense role, Brie isolated herself for a month in her apartment to better understand her character's loneliness. She did it while also researching malnutrition and working with trauma specialists.
For her masterful depiction of such a complex character, Brie Larson won the Academy Award for Best Actress in a Lead Role in 2016.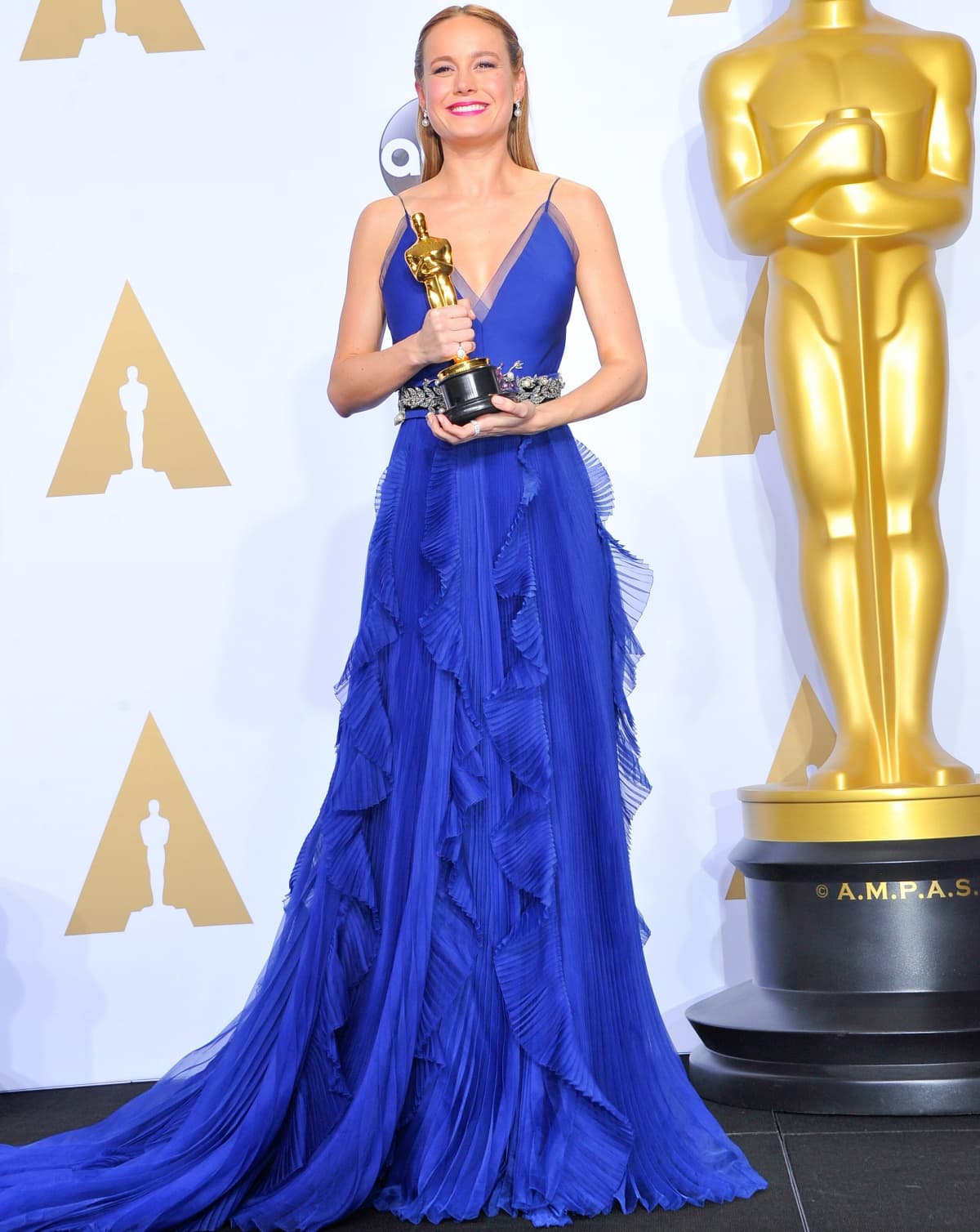 Brie Larson celebrating her Oscar win at the 88th Annual Academy Awards Press Room (Credit: INFphoto)
2. Avengers: Endgame (2019) – 94% Score
Directed by Joe and Anthony Russo, Avengers: Endgame acts as the climactic finale in Marvel's decade-long "Infinity Saga" film series.
Following the devastating events of Avengers: Infinity War, Endgame sees Earth's mightiest heroes attempt to rebuild and finally defeat the mad titan, Thanos.
The film boasts a stellar ensemble cast that includes Hollywood's hottest stars like Robert Downey Jr., Scarlett Johansson, Chris Hemsworth, Elizabeth Olsen, and many more.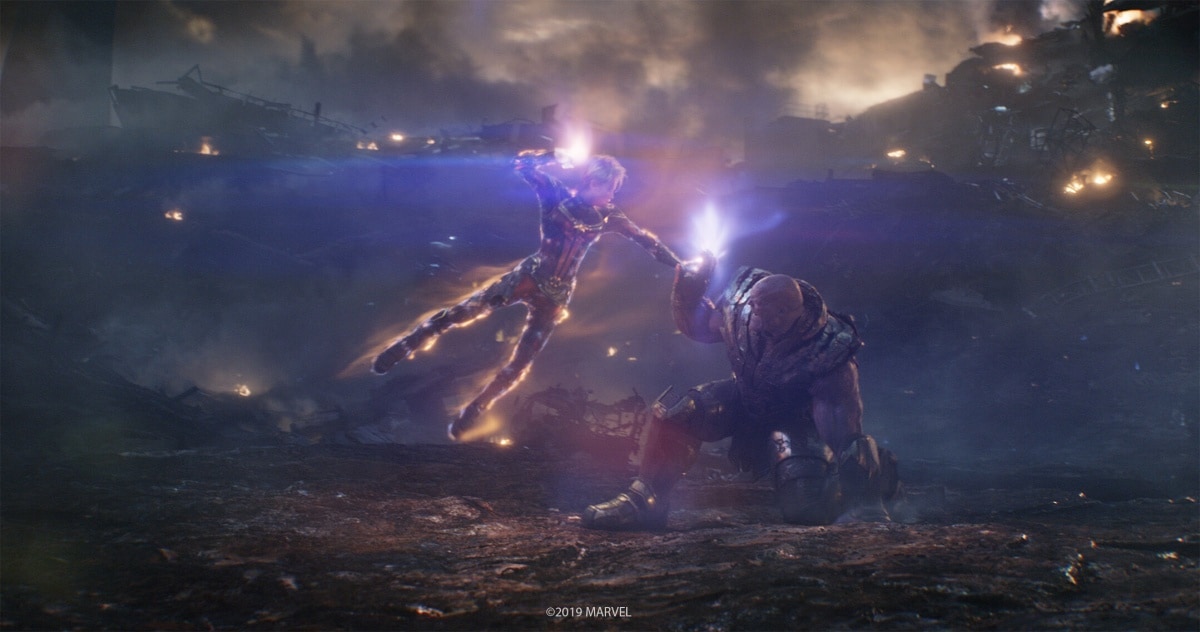 Brie Larson as Carol Danvers / Captain Marvel and Josh Brolin as Thanos in the 2019 epic superhero film Avengers: Endgame (Credit: Marvel Studios / Walt Disney Studios Motion Pictures)
At 29 years old, Brie Larson reprises her role as Carol Danvers/Captain Marvel for the epic sci-fi fantasy action film. As a superhero with godlike powers, Captain Marvel is a key player in the epic battle for the fate of the universe.
Although the Captain Marvel film was released a month before Avengers: Endgame, Brie actually shot her scenes in Endgame first, as both films were being developed simultaneously.
Since Captain Marvel's costume was still being designed while Avengers: Endgame was being shot, the filmmakers opted to use CGI for her outfit to avoid any filming delays.
1. Short Term 12 (2013) – 98% Score
Directed by Destin Daniel Cretton (who would later direct Just Mercy in 2019) and based on his 2009 short film, Short Term 12 is an indie drama that details life in a group home for disturbed youth.
Brie Larson plays supervisor Grace Howard, who tries to balance her responsibilities at work with her personal life.
Brie Larson as Grace Howard and Lakeith Stanfield as Marcus in the 2013 independent drama film Short Term 12 (Credit: Cinedigm)
Although Brie had appeared in several films before Short Term 12, the indie hit was her first leading role at 23 years old. The film helped establish her as a serious actress among her peers.
While the film's general realism and confident screenplay were praised by critics, Brie's performance garnered an equal, if not greater, reaction from audiences.
The Academy Award winner's notable performance paved the way for several opportunities later in her career. Most notably, it led the casting directors of 2015's Room to approach her after viewing Short Term 12.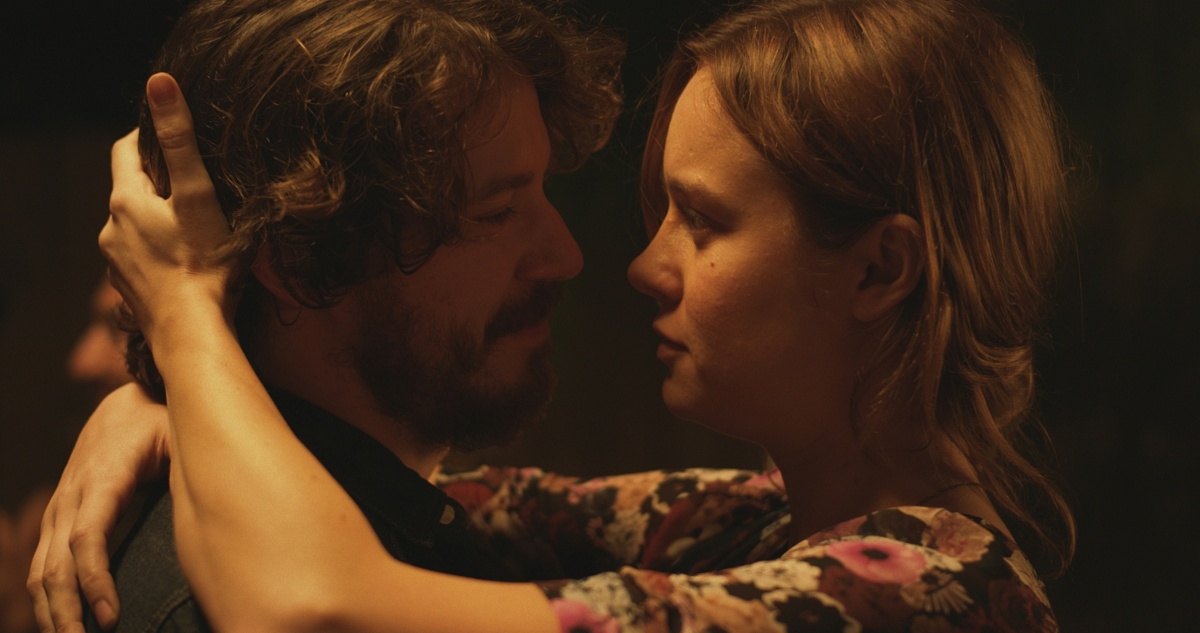 John Gallagher Jr. as Mason and Brie Larson as Grace Howard in the 2013 independent drama film Short Term 12 (Credit: Cinedigm)
Although many critics expected Brie to earn an Oscar nomination for her role, there was a small controversy when the film was snubbed by almost every major award organization.
Regardless, Short Term 12 still stands as Brie Larson's most critically acclaimed film and the project that launched her career from the sidelines to the spotlight.