While she has shocked us on numerous occasions with her ugly feet, did Brie Larson finally fix her toes?
The 29-year-old American actress flashed her legs on the purple carpet at the Los Angeles premiere of Avengers: Endgame in a plunging, full-length Celine dress that matched the color of the carpet.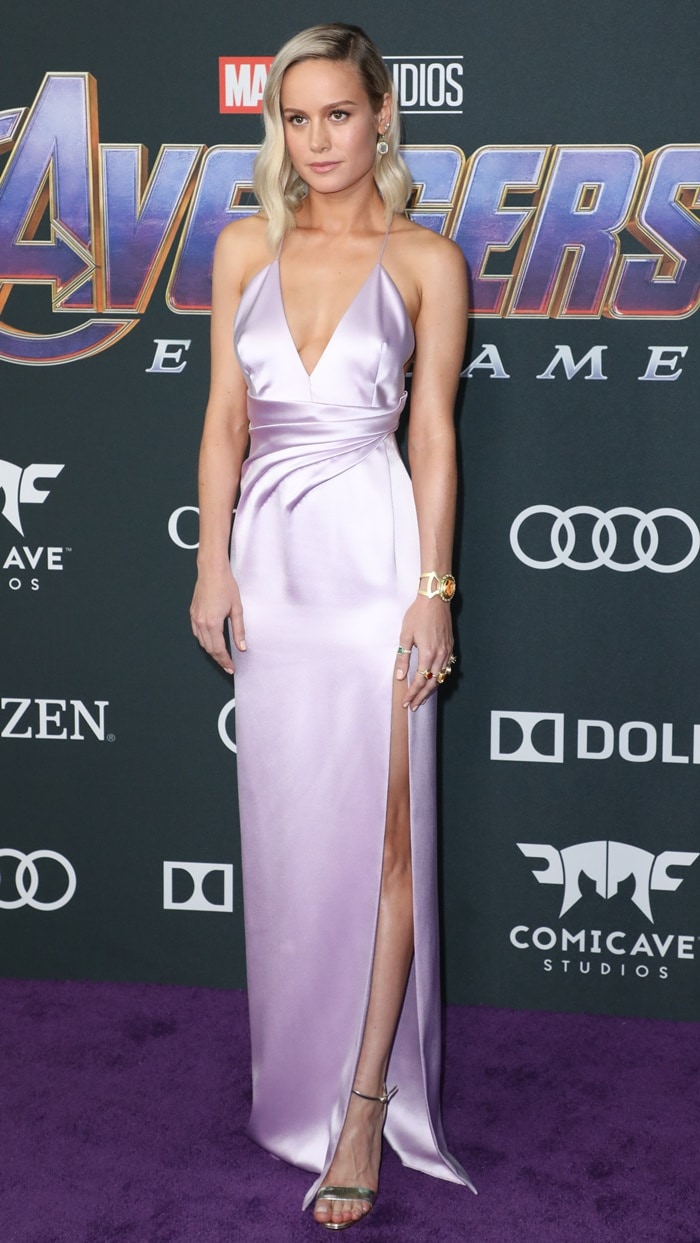 Brie Larson flashed her legs at the Avengers: Endgame premiere held the Los Angeles Convention Center in Downtown Los Angeles on April 22, 2019
"It's wild," she told Entertainment Tonight about experiencing the press tour and premiere with her castmates at the Los Angeles Convention Center. "There's nothing like it. There's no movie like it."
She also talked about starring alongside Jennifer Garner on 13 Going on 30, a 2004 American fantasy romantic comedy film that marks its 15th anniversary on this week.
Brie Larson's infinity rings appearing in Marvel Comics representing Mind, Power, Reality, Soul, Space, and Time
"I remember it was like the moment when I realized that I really wanted to direct," Brie shared. "I remember paying a lot of attention to where the camera was and the camera moves, thinking about how I would have cut it together and then seeing the movie and seeing how it differed from what I thought."
Brie Larson wore a custom plunging, full-length Celine dress
Brie paired her slinky pale purple gown with Christian Louboutin Loubi Queen heels and jewelry by Irene Neuwirth, including infinity rings from the film franchise. Her outfit was styled by Samantha McMillen.
Brie Larson's feet in Christian Louboutin heels
A direct sequel to 2018's Infinity War, Avengers: Endgame hits theaters on April 26th!
Brie Larson may have had her toes fixed for the movie premiere
Do you think Brie underwent foot surgery prior to the premiere of her new film?
Credit: Sheri Determan / WENN / FayesVision