After a grueling six weeks, Johnny Depp and Amber Heard's defamation trial finally reached its conclusion.
If you've been closely following one of the most highly-publicized celebrity trials, then you are exhausted beyond belief.
There was one shocking revelation after another, which didn't help the already tarnished reputations of the actors.
Social media was awash with memes, hashtags, and unfiltered comments as everyone feasted on these bombshells for days on end.
Trouble in paradise
The pair has always caused a media frenzy from their age difference to the box-office flops they've filmed together.
Johnny Depp won his defamation lawsuit against Amber Heard and she was ordered to pay $10 million in damages (Credit: ACE / INFphoto)
Controversy surrounded them as Heard sought out a domestic violence restraining order against Depp in 2016, citing abuse. He denied her claims, and the pair divorced shortly after.
In 2018, Heard wrote an op-ed for The Washington Post as a "public figure representing domestic abuse."
While Depp's name was never mentioned, he claimed that it referred to their marriage due to the timing of its publication.
He denied Heard's allegations and sued his ex-wife for $50 million back in 2019. Depp claimed that the piece caused significant damage to his career and reputation.
Heard countersued for $100 million, citing defamation after Depp's former lawyer claimed that her allegations were a "hoax."
The lawsuit was delayed due to the pandemic, but a jury was finally selected on April 11 of this year. Opening statements began the next day in Fairfax, Virginia, and the world has never been the same since.
Heard's pretrial statement
Prior to the trial, Heard posted a statement on Instagram. "Johnny is suing me for an op-ed I wrote in the Washington Post, in which I recounted my experience of violence and domestic abuse."
She stated, "I never named him, rather I wrote about the price women pay for speaking out against men in power."
View this post on Instagram
"I continue to pay that price," she added. But she hopes that "when this case concludes, I can move on and so can Johnny."
She goes on to mention that she has "always maintained a love" for her ex-husband and "it brings me great pain to have to live out the details of our past life together in front of the world."
Courtroom drama
Depp claimed that the point of the trial was to clear his name. But due to its public nature, it turned into everyone's favorite reality TV show.
Humiliating stories, graphic details, and just a whole lot of drama were being aired openly in court and onto livestreams and television broadcasts.
It became quite the spectacle with hordes of supporters camping outside and countless memes circulating online.
Johnny Depp waving to fans as he arrives at the Fairfax County Courthouse in Fairfax, Virginia, on May 27, 2022 (Credit: Cliff Owen / CNP / Startraksphoto)
There were heated debates, celebrity accounts, a plethora of hashtags, and jokes thrown at their expense.
The trial involved two successful white A-list actors, and the world just watched them fall from grace.
Who won?
On June 1, a verdict was finally reached.
The jury found Heard guilty of three counts of defamation, awarding Depp with $10 million in compensatory damages and $5 million in punitive damages. She'll only have to pay $10.35 million due to a Virginia law cap on punitive damages.
This win comes two years after Depp lost a libel lawsuit against the British newspaper The Sun.
Meanwhile, Heard was awarded $2 million in compensatory damages in her countersuit against Depp.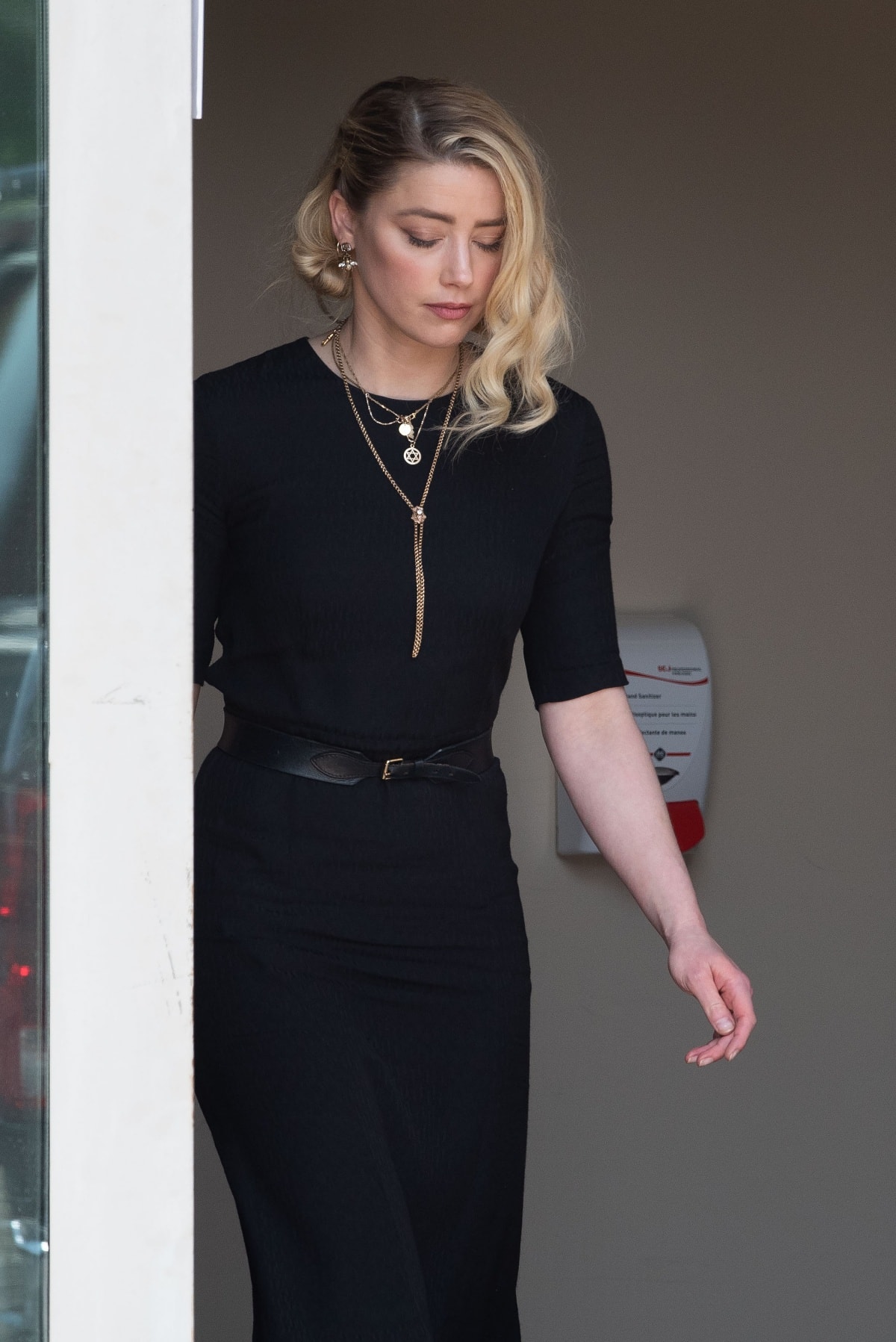 Amber Heard leaving the Fairfax County Courthouse after hearing the verdict in Fairfax, Virginia, on June 1, 2022 (Credit: Cliff Owen / CNP / Startraksphoto)
Where's Johnny?
The "Pirates of the Caribbean" star was noticeably absent on the final day.
Due to work commitments made prior to the trial, Depp awaited the verdict from the U.K. He did a string of performances with English musician Jeff Beck on May 29 in Sheffield, England.
After the verdict, Depp released a statement through his spokesperson.
He thanked the jury and stated: "Speaking the truth was something that I owed to my children and to all those who have remained steadfast in their support of me. I feel at peace knowing I have finally accomplished that."
A setback
As for Heard, she expressed her disappointment in a statement she posted on Instagram.
"I'm heartbroken that the mountain of evidence still was not enough to stand up to the disproportionate power, influence and sway of my ex-husband."
She added, "I'm even more disappointed with what this verdict means for other women."
View this post on Instagram
Heard wrote that this "sets back the clock to a time when a woman who spoke up and spoke out could be publicly shamed and humiliated. It sets back the idea that violence against women is to be taken seriously."
"I'm sad I lost this case," she said at the end of her statement. "But I am sadder still that I seem to have lost a right I thought I had as an American – to speak freely and openly."
Back to reality
The case may be over, but no one can deny that it's more than just a public celebrity trial.
While both parties received online backlash and suffered career damage, nothing compares to the mockery of a victim of abuse.
No one, particularly a woman, would dare to come forward or speak up if they saw how the public reduced a traumatic event into a meme or a joke.
Amber Heard's lawyer, Elaine Charlson Bredehoft, claims her client cannot afford to pay Johnny Depp the $10+ million in damages (Credit: Roger Wong / INSTARimages)
The highly-publicized trial also highlighted the problem of harmful lies and disinformation in the era of viral culture.
So, the case may have reached its conclusion. But we're still left with the cold harsh reality that the bigger issue is far from over.
Amber Heard's lawyer, Elaine Charlson Bredehoft, says they plan to appeal the decision and that Heard is unable to pay Johnny the $10+ million in damages.
"That's because she was demonized here," Elaine Charlson Bredehoft said on the Today show about why they lost. "A number of things were allowed in this court that should not have been allowed, and it caused the jury to be confused."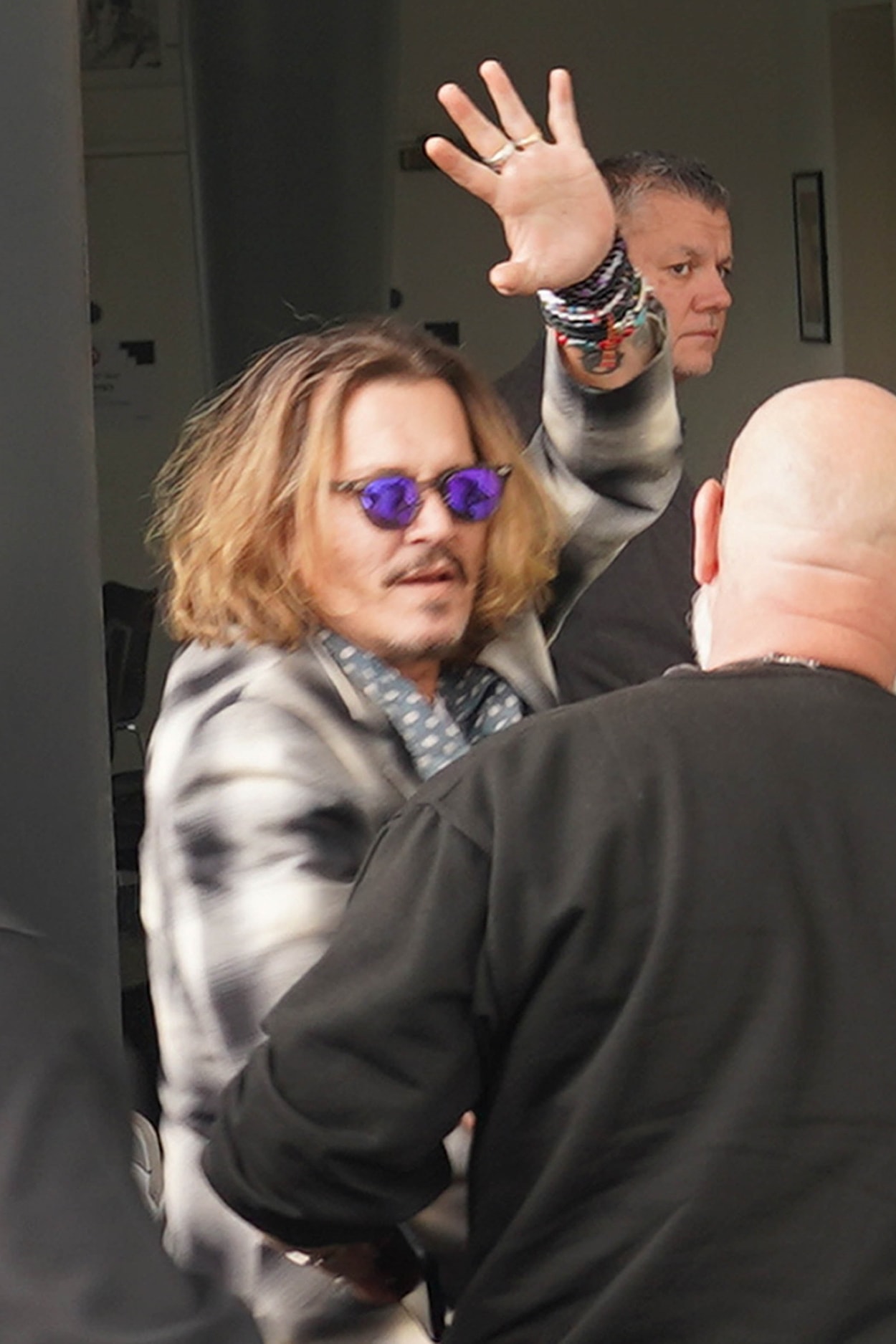 Johnny Depp waved to fans as he arrived at The Sage in Gateshead, England, on June 2, 2022, after the victory in his defamation trial against Amber Heard (Credit: Owen Humphreys / PA IMAGES / INSTARimages)
"We had an enormous amount of evidence that was suppressed in this case that was in the U.K. case. In the U.K. case when it came in, Amber won, Mr. Depp lost," Bredehoft added.
"And the court found there, and we weren't allowed to tell the jury this, but the court found that Mr. Depp had committed at least 12 acts of domestic violence, including sexual violence against Amber," Bredehoft argued.
"So what did Depp's team learn from this? Demonize Amber, and suppress the evidence."
"It's a horrible message," she stated. "It's a significant setback, because that's exactly what it means. Unless you pull out your phone and you video your spouse or your significant other beating you, effectively you won't be believed."