It's Book-ney, b*tch!
Terrible puns aside, Britney Spears has signed a momentous book deal with publisher Simon & Schuster.
The deal, which is estimated to be worth over $15 million, is the result of a massive bidding war between some of the world's largest publishers and centers around the star's life during her oppressive 13-year conservatorship, which came to an end in November of last year.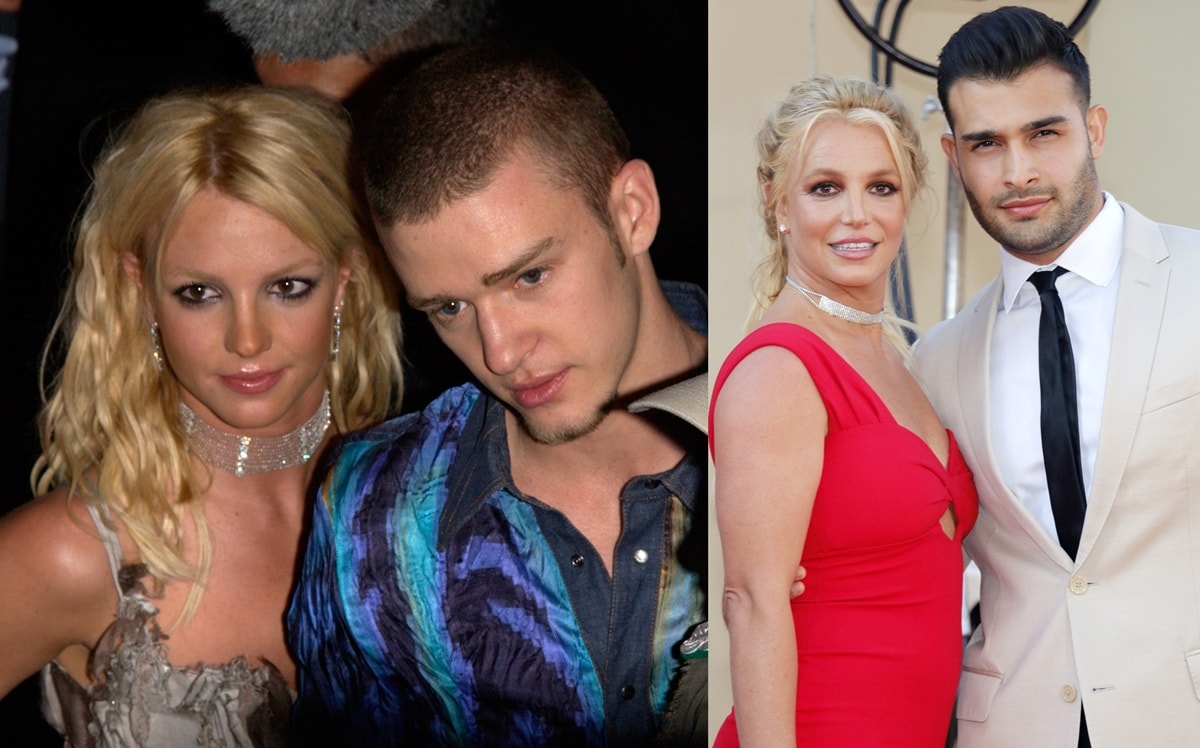 Britney Spears will likely write about her many boyfriends and husbands, including Justin Timberlake and Sam Asghari (Credit: Featureflash Photo Agency / Tinseltown / Shutterstock)
Britney has likely been itching to release a memoir of her own, after her younger sister, Jamie Lynn's own book, Things I Should Have Said, came out last month. According to her Instagram post, Britney was not pleased.
"National best seller???? DUH 🙄 …. the timing of your book was unbelievable Jamie Lynn … especially knowing the whole world had no clue what was really done to me!!!! … Congrats best seller," Britney wrote in one, now deleted post.
"The nerve of you to sell a book now and talk sh*t but your f*cking lying…..I wish you would take a lie detector test so all these masses of people see you're lying through your teeth about me !!!! I wish the almighty, Lord would could come down and show this whole world that you're lying and making money off of me !!!! You are scum, Jamie Lynn."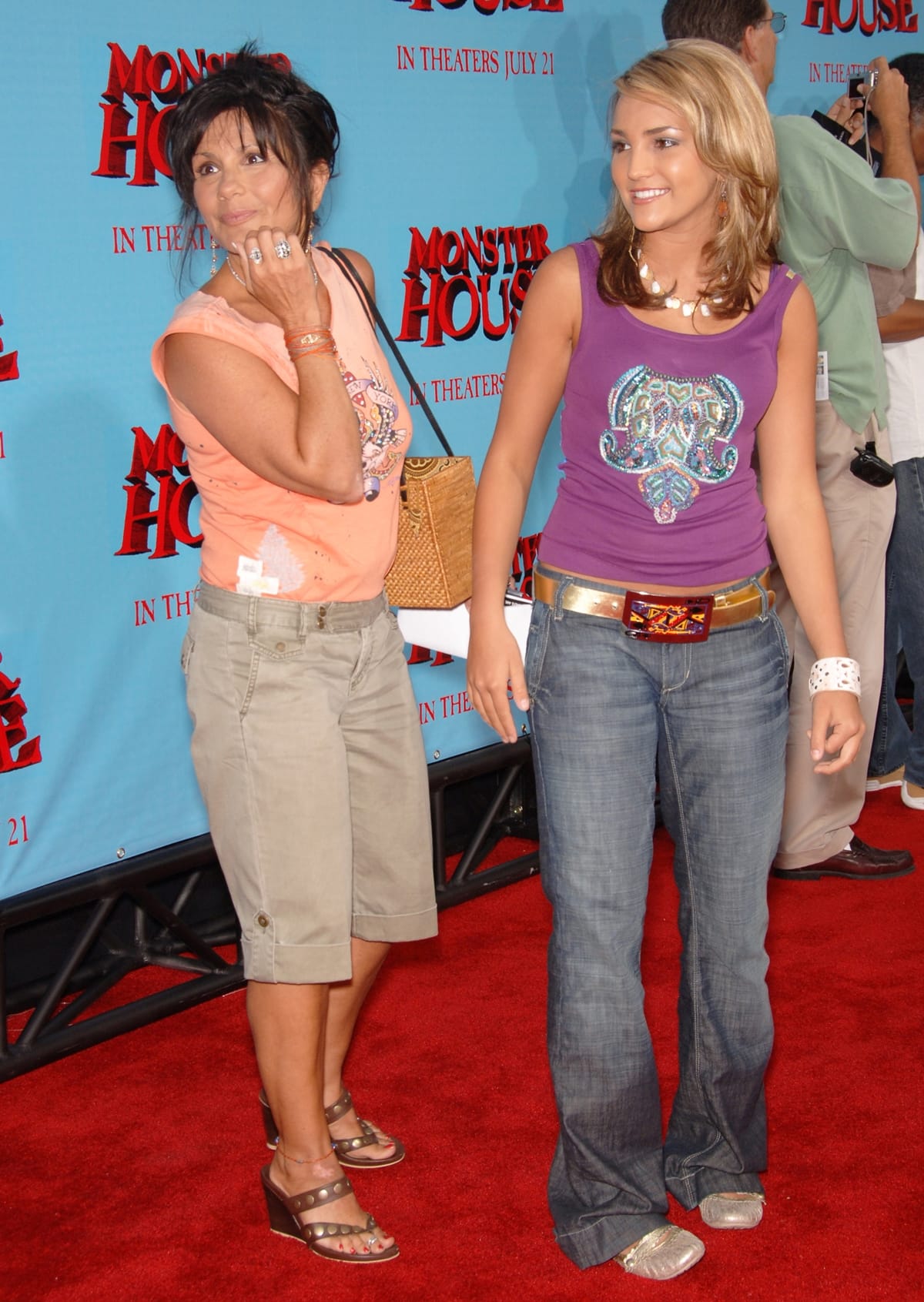 Jamie Lynn Spears, posing with her mother Lynne Irene Spears, published her memoir Things I Should Have Said in January 2022 (Credit: Featureflash Photo Agency / Shutterstock)
In another post, written just after the conservatorship ended, Britney shared, "… it's no secret that I've been through it in the past … so I might have to do things a little differently from now on !!! Lord have mercy on my family's souls if I ever do an interview !!!"
If Britney is as honest in her upcoming memoir as she is in her Instagram posts (and we suspect she will be), the world may truly learn about all the horrors the pop star has experienced.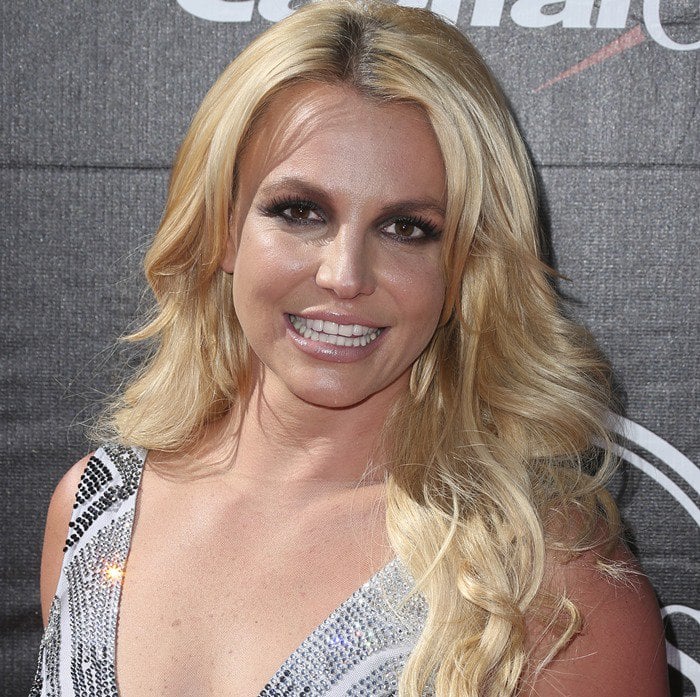 Britney Spears in a sparkling dress with a low-cut neckline on the red carpet at the 2015 ESPY Awards at the Microsoft Theater in Los Angeles on July 15, 2015 (Credit: WENN)
In July 2015, Britney Spears joined Kylie and Kendall Jenner on the red carpet at the 2015 ESPY Awards at the Microsoft Theater in Los Angeles. She was there to present the award for best female athlete.
Britney Spears flaunted her legs in a Davidson Zanine embellished dress with fringe trim (Credit: WENN / La Niece / FayesVision)
The then 33-year-old American singer and actress donned a sparkling mini silver dress from Davidson Zanine.
She styled the sequined fringe number with a black pair of ankle-strap sandals from the luxury Italian shoe brand Le Silla.
Britney Spears displays her feet in strappy Le Silla high heel sandals (Credit: WENN)
We don't mind the sandals, but Britney's tacky showgirl dress was extremely unflattering. Do you think her stylist hates her?