Stepping out in a short white bubble machine dress, incredibly high platform heels, and kaleidoscope-lens sunglasses, Lady Gaga towered over her fans and looked every bit like an alien queen from another galaxy who was sent to Earth to bring forth a rollicking good time.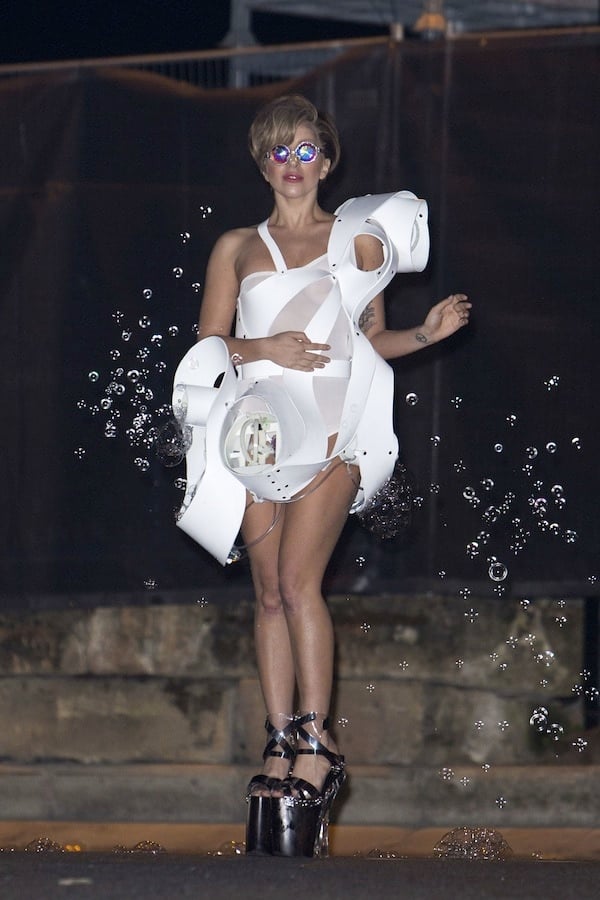 All hail the queen of bubbles! Lady Gaga wearing a white bubble machine dress, kaleidoscope-lens sunglasses, and sky-high platform heels as she leaves the Roundhouse in London on September 1, 2013

Instead of breadcrumbs, she left a trail of bubbles as she teetered down a street in Camden with the help of two assistants. She was seen wearing a short wig, a nose ring, and light makeup as she left the Roundhouse in London after her performance for the iTunes festival.
Lady Gaga carefully strutting down a Camden street with little help from her assistants
Fans were treated to songs from her new album, 'Artpop', and several costume changes that involved seashells and a ninja-inspired ensemble. But nothing prepared her fans for the spectacle that was Lady Gaga in a dress with portable bubble machines that actually blew bubbles.
Lady Gaga orchestrating a symphony of bubbles for her adoring fans
Later, she arrived with a friend at a London nightclub called Boujis in a double-breasted gray wool coat and the same platform heels that she wore with the bubble machine dress. Eventually, as she walked back to her hotel, she took off her coat and revealed a sheer white one-shouldered leotard, which she wore with her favorite Azzedine Alaïa lace-up leather platform boots, the pair she has often been spotted wearing. She looked fabulously comfortable while she flaunted her figure and signed autographs for her fans.
Ridiculous or not, you can always count on Lady Gaga to move, shake, and dismantle people's minds with her outrageous ensembles alone. It's hard to top this one, but her fans are on the edge of their seats waiting to see what she will come up with next.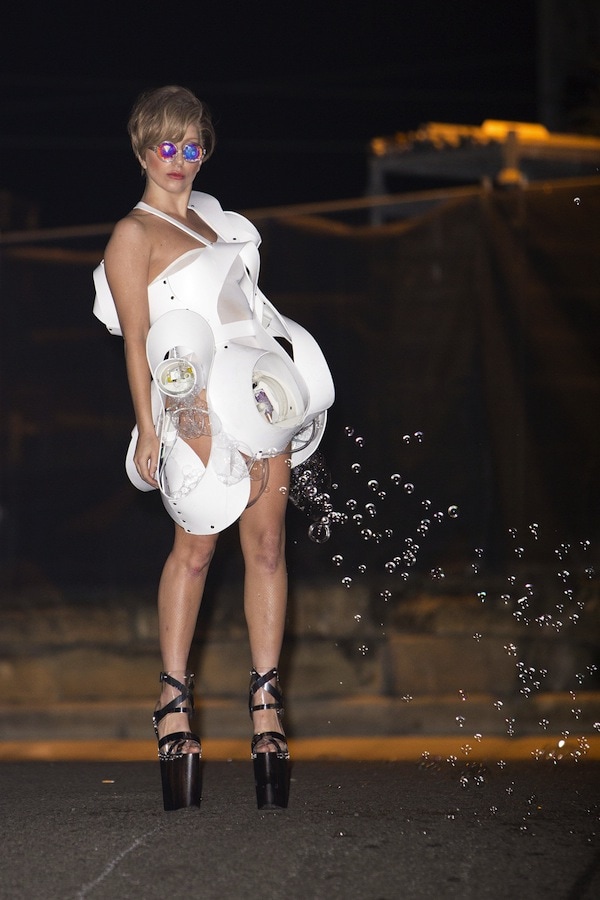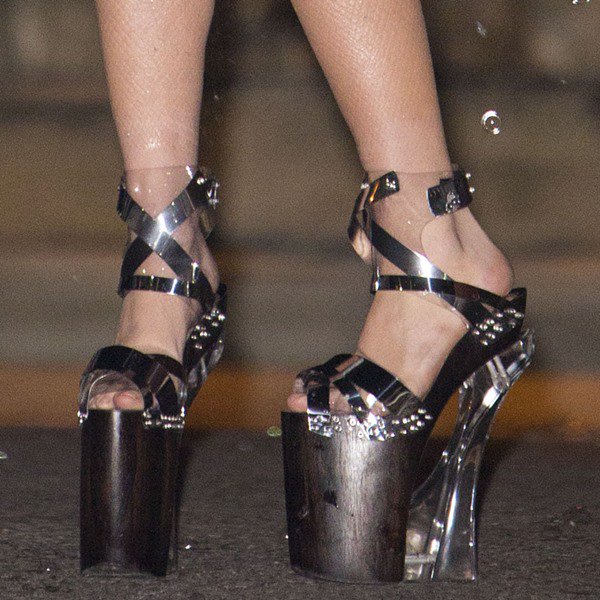 Lady Gaga wearing incredibly high platform heels
Credit: WENN