In April 2010, Cameron Diaz was dressed head to toe in Lanvin for the "Shrek Forever After" premiere in New York City.
She stars in the 2010 American computer-animated comedy film with Mike Myers, Eddie Murphy, Antonio Banderas, Julie Andrews, and John Cleese
Cameron Diaz Diaz became one of Hollywood's highest-paid actresses due to her role in the Shrek franchise
Can Cameron Diaz Sing?
Voicing Princess Fiona, a beautiful princess placed under a curse that transforms her into an ogre at night, she first appeared in the 2001 American computer-animated comedy film Shrek.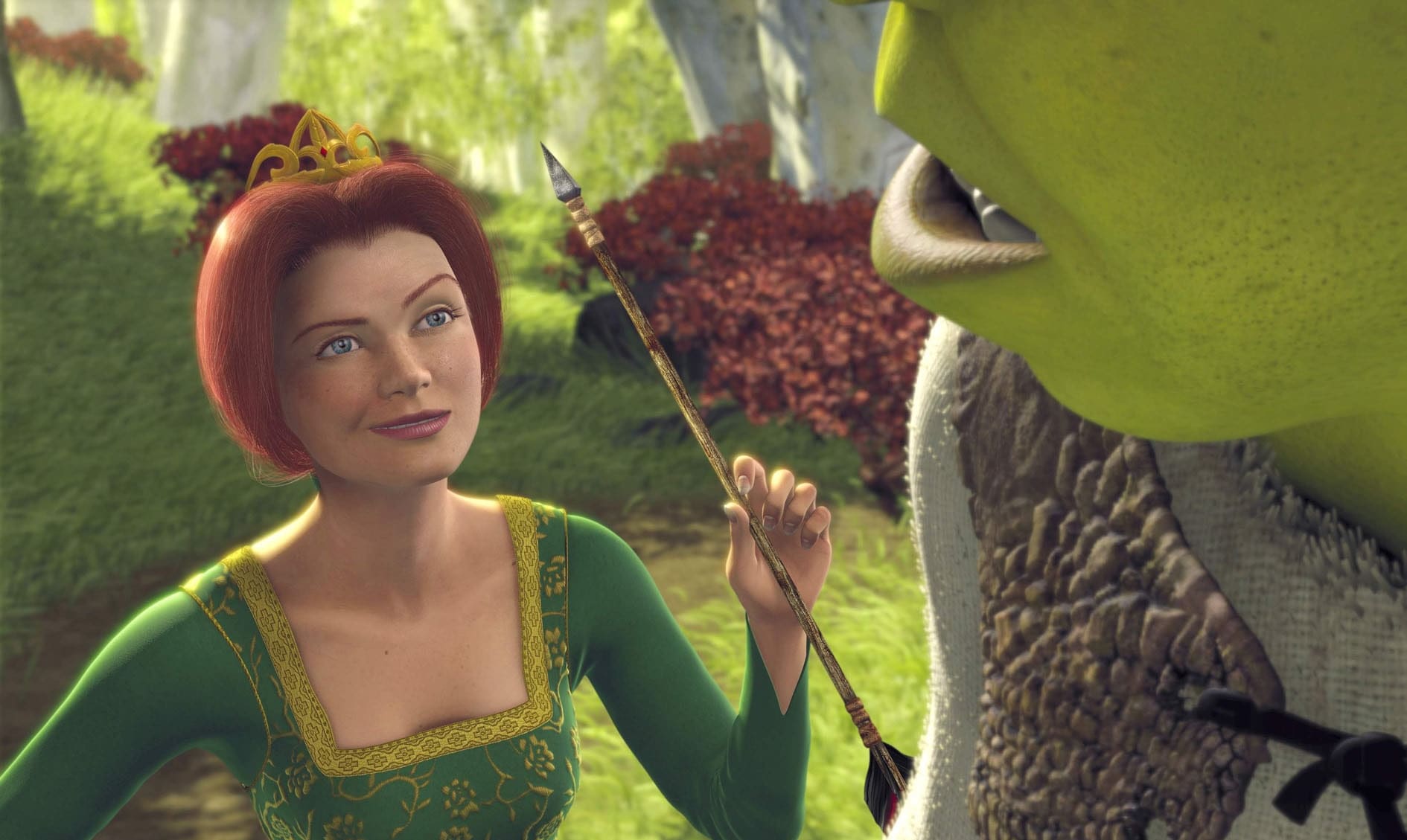 Cameron Diaz voices Princess Fiona in Shrek
Not a trained singer, Cameron has never been confident about her singing voice. In the Shrek films, voice actress Holly Fields has provided Princess Fiona's singing voice.
Voice actress Holly Fields has provided Princess Fiona's singing voice in the Shrek films, in addition to voicing the character in several video games, toys, commercials, and amusement park rides
"Shrek and Star Wars are my dream jobs come true. I love Cameron Diaz and looked up to her so much as a kid and still do, so getting to voice her in the Shrek projects, is the biggest honor," Holly said in an interview with DiabolikDVD.
"I've done lots of singing for Princess Fiona, the video games, dolls, toys, commercials for Shrek products, rides, pre vocals for the films, etc. I had no idea how many cool products Shrek has around the world!"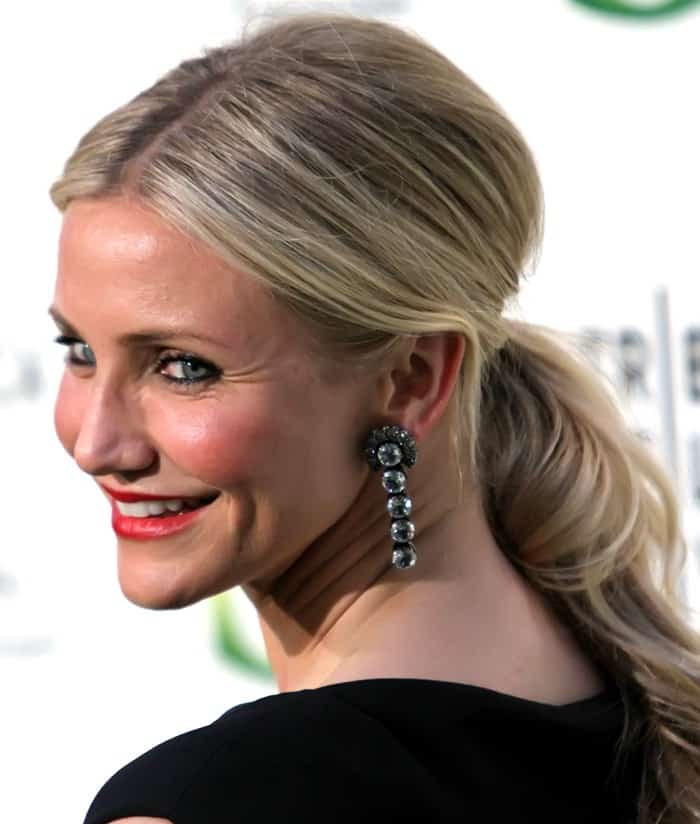 Cameron Diaz made $3 million for her performance in the first Shrek film and upwards of $10 million for each sequel
In an interview with The New York Times, Diaz talked about being recognized in public for her Shrek character.
People say all the time to me: "Oh, you're Cameron Diaz. There's Cameron Diaz." But of all the characters that I've done there's only one that I really get, and that's Fiona. That's the only time people say to their kids, "This is Princess Fiona." And I'm always like: "Don't tell them. Just let them live as if Princess Fiona exists as a real ogre. Don't take that away from them."
How Old Was Cameron Diaz in Shrek?
Based on the 1990 fairy tale picture book of the same name by William Steig that you can buy on Amazon, the first Shrek film premiered at the 2001 Cannes Film Festival when Cameron Diaz was 28 years old.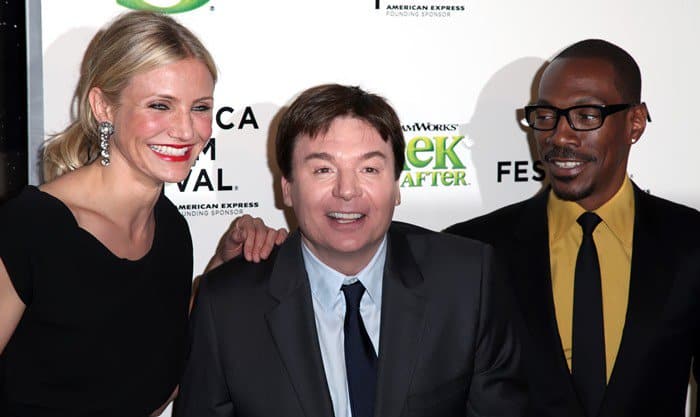 Mike Myers, Eddie Murphy, and Cameron Diaz reprise their previous roles in Shrek Forever After
Everything Cameron wore at the premiere of the fourth installment in the Shrek film franchise – from the dress to the purse down to the shoes – was all from the Lanvin Spring 2010 RTW collection.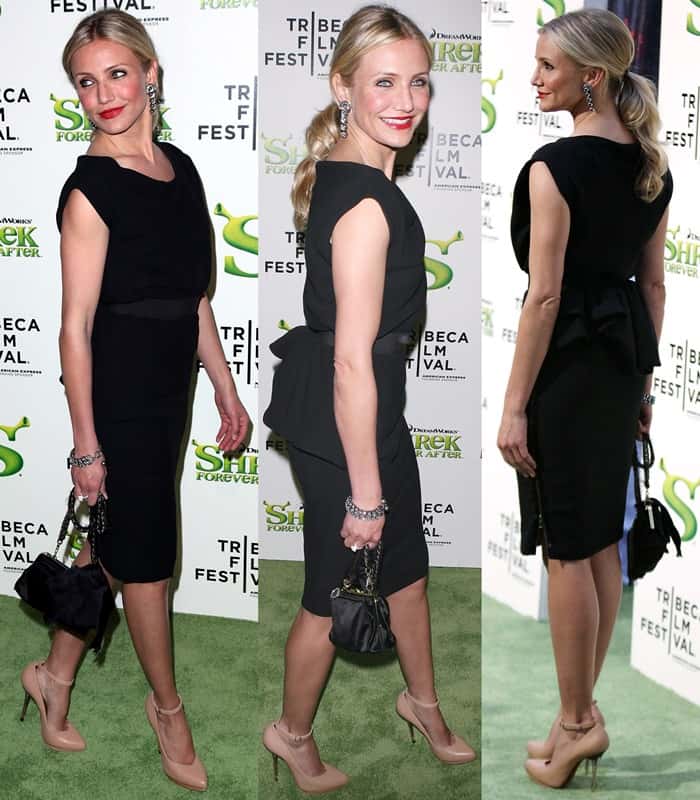 Cameron Diaz flaunted her legs in a black Lanvin dress and nude high heel shoes
The dress was draped beautifully on Cameron and I like how she broke up all the black with dainty nude heels.
Antonio Banderas, Cameron Diaz, Mike Myers, and Eddie Murphy at the premiere of 'Shrek Forever After' during the 9th Annual Tribeca Film Festival at the Ziegfeld Theatre in New York City on April 21, 2010
The purse with the tulle and chain strap is also very pretty, but I'm not really sold on the ribbon tied to one end.
It looks like it was haphazardly put together and not very well-made particularly for a Lanvin creation. They could have at least sealed the ends of the ribbon to prevent it from fraying and fringing like what's happening to Cameron's purse in the picture.
Cameron Diaz shows off her feet in dainty nude heels
Bows and ribbons are very girly details and they add instant femininity to anything. They're also close relatives of the fringe and would be great alternatives for it!
Cameron Diaz's Lanvin 'Genereux' shoulder bag
Credit: PNP / WENN / Andres Otero / Guillermo Proano