Women dream of having daughters so they can dress them up in adorable little frocks. While it usually results in humiliating childhood photos at family gatherings, some fortunate daughters manage to escape unscathed.
Camilla Belle has some of the most fashionable childhood photos we've seen, and it makes sense because her mother has quite the knack for personal style.
In fact, Camilla's mother is so good that she still dresses the actress. Case in point: her Veuve Clicquot 2017 polo classic outfit.
Camilla Belle attends the 8th annual Veuve Clicquot Polo Classic at Will Rogers State Historic Park in Los Angeles on October 15, 2017.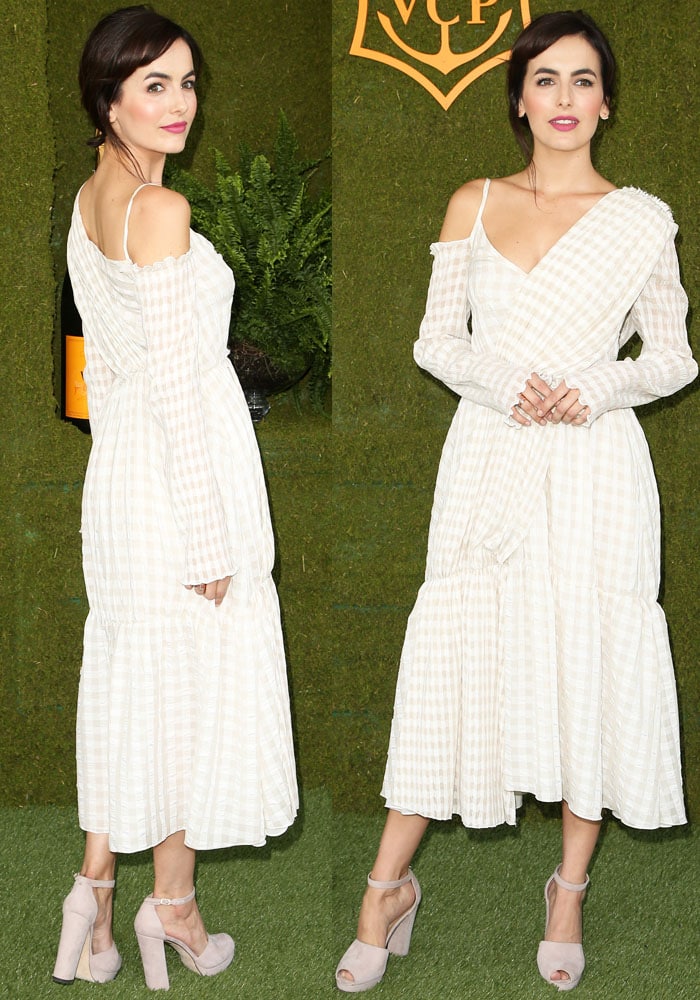 Camilla makes a fresh entrance in a ruched gingham dress from Adeam's Resort 2018 collection.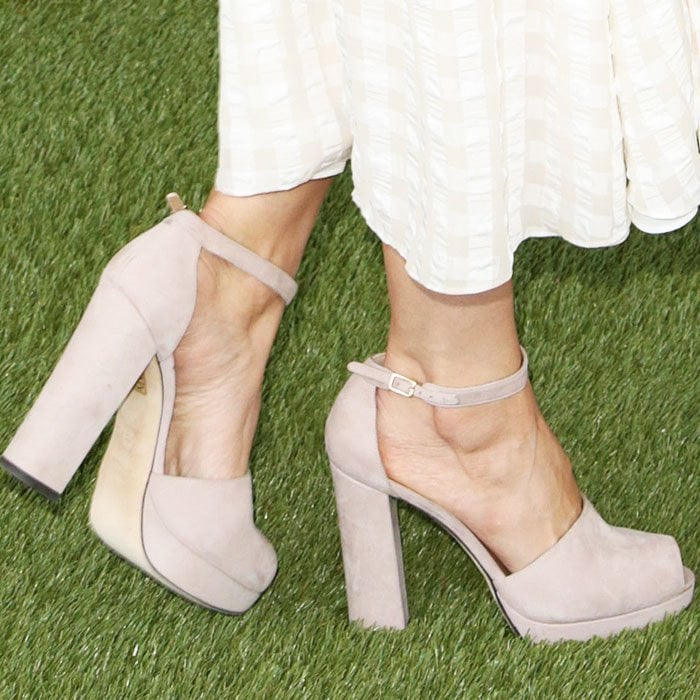 Blushing beauty: Camilla picks out pale pink Stuart Weitzman "Valleygirl" suede sandals.
Camilla goes for the casual "Market" shopper bag from Elizabeth and James.
In a sea of colors and prints, the actress was a breath of fresh air in muted gingham dress by Adeam. The dress, which features a ruched panel on one shoulder draped over a low neckline, is from the brand's Resort 2018 collection.
A pair of Stuart Weitzman "Valleygirl" suede sandals in pale blush complemented Camilla's look. For a pop of color, the actress picked out a crimson Elizabeth and James "Market" shopper bag.
Camilla kept her accessories to a bare minimum, picking out the simple "Madoc" studs and "Corbin" ear jacket from Svelte Metals. The actress finished her look with the Elizabeth and James "Rae" sunglasses.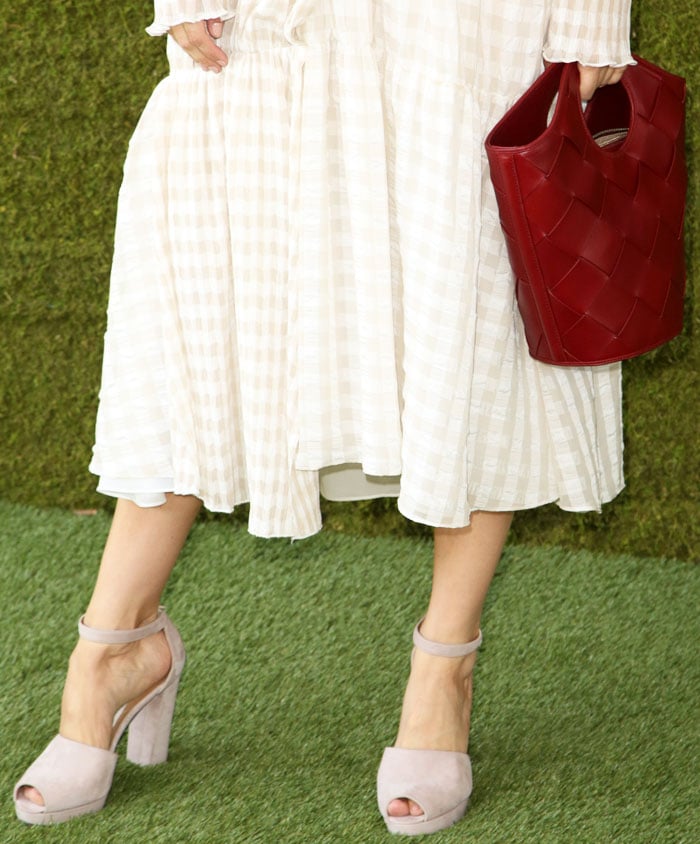 The actress contrasts her woven bag with suede Stuart Weitzman "Valleygirl" sandals.
Camilla goes for simplicity with a pair of "Madoc" studded earrings from Svelte Metals.
The actress shows off the back of her Adeam Resort 2018 gingham dress.
It's evident from throwback photos that Camilla's mother, Deborah Cristina, was quite the fashionista herself. So, it was only natural for her to start dressing her Camilla as soon as the latter entered Hollywood.
While this may not be our favorite look on Camilla, we have seen quite a number of impressive outfits on her.
Nonetheless, the actress enjoyed an afternoon of polo, divot stomping and champagne at the annual event.
Camilla uploads a selfie with Veuve Clicquot's trademark flower wall.
Shop the towering Stuart Weitzman "Valleygirl" sandals in suede and polished leather at Bluefly and 6pm.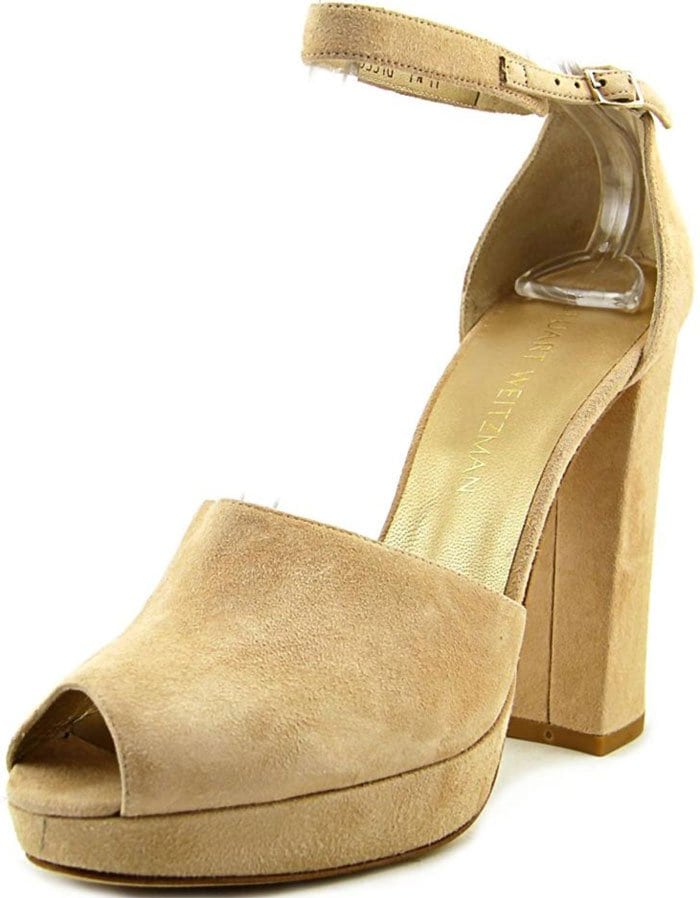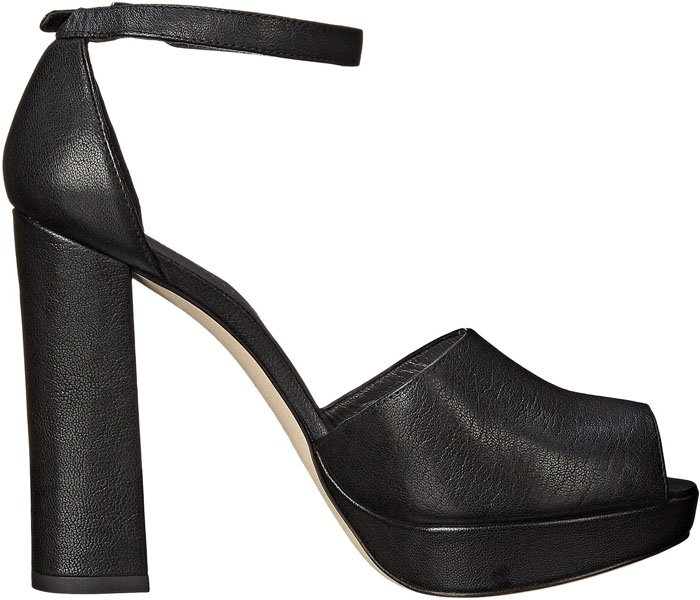 Stuart Weitzman "Valleygirl" platform sandals, $87.99 – $121.25 (original: $485)
Credit: Camilla Belle's Instagram / Apega / FayesVision / Brian To / WENN