A 25-year-old Camilla Belle was spotted looking a little mature for her age while attending the Veuve Clicquot Polo Classic event held in LA last week. She had on a printed brown sleeveless dress and wore it with a pair of sky high gladiator wedges as she walked the red carpet.
The look was not completely ugly, except that it left her appearing a few years older.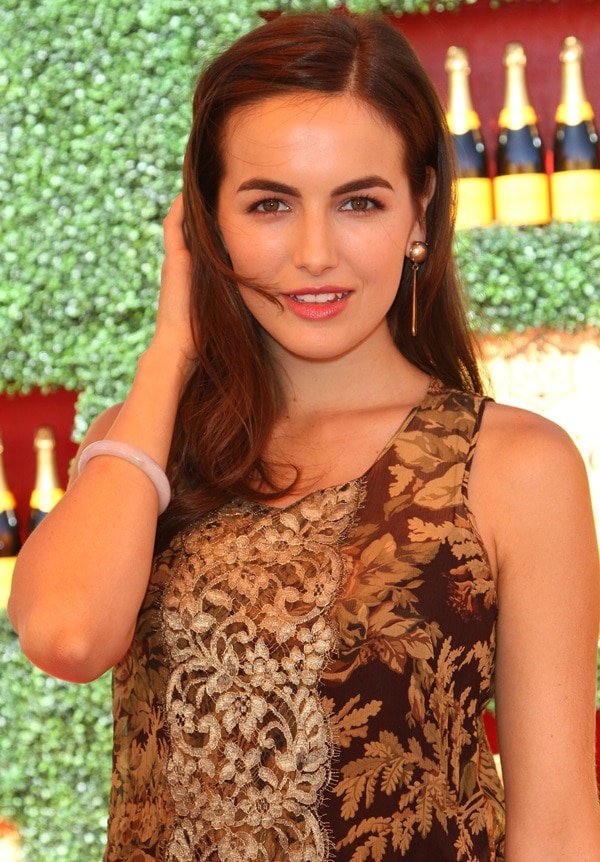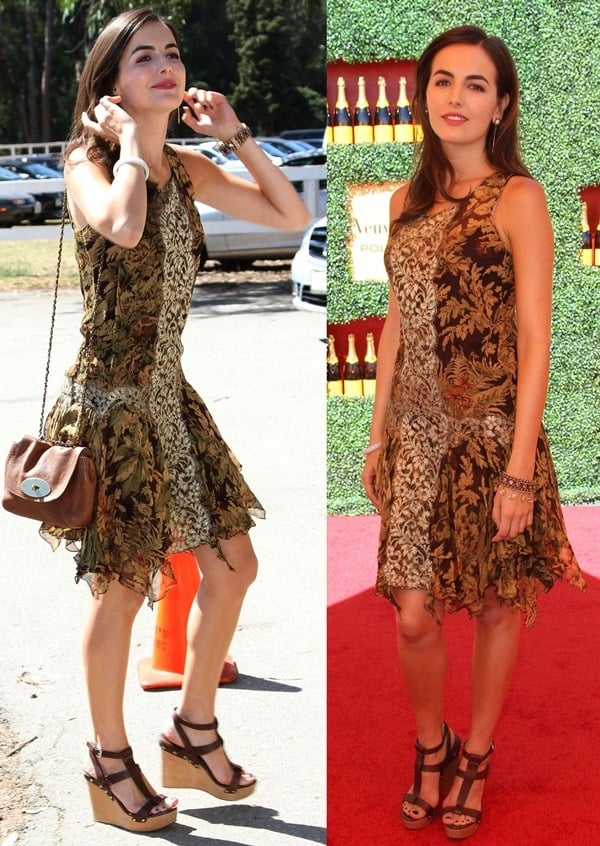 Camilla Belle at the Veuve Clicquot Polo Classic Los Angeles at Will Rogers State Historic Park on October 9, 2011

See?
Perhaps it was the print, perhaps it was the color, OR it could have been the combination of both; one thing was definitely for sure – the dress did NOT look good on her. Thankfully, the same did NOT apply to the sandals she wore.
Here's a closer look at those wooden wedges for you!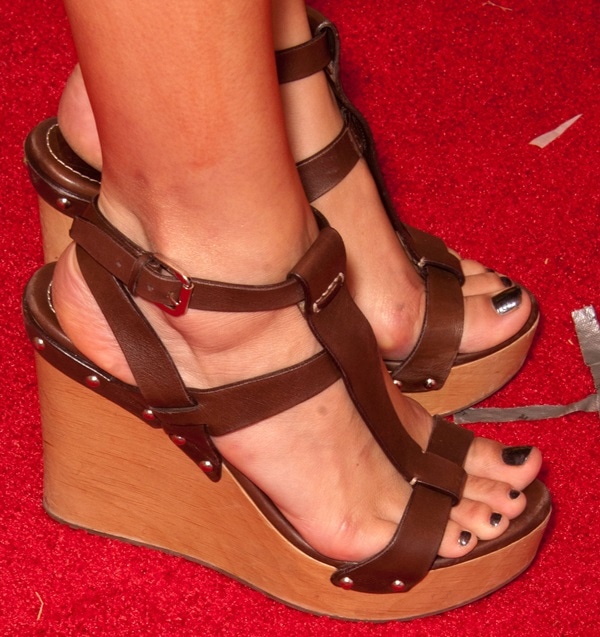 A closer look at Camilla's sandals
Not bad right?
If you must know, Camilla's whole outfit (including those shoes) is from Ralph Lauren. The wooden wedges are called the "Fisseah" sandals – T-straps with double ankle straps and a height of 4.5 inches (platform at 1.5 inches thick).
True, we admit that this wedge is a tad ordinary in style, but its classic appeal is actually what makes it quite versatile; just the kind that can work with different outfits.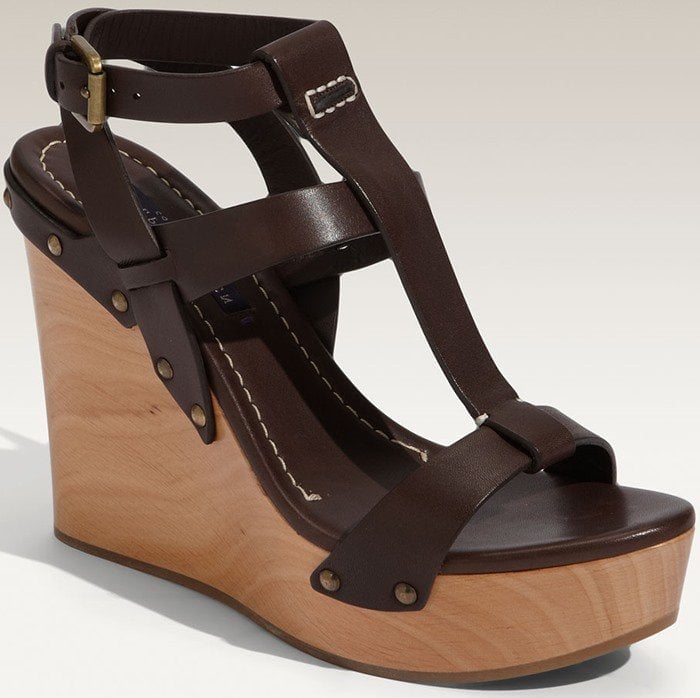 Ralph Lauren "Fisseah" Wedge Sandals, $119 at Amazon and Nordstrom
Credit: Daniel Tanner/WENN