Sometimes, we get confused as to what season some celebrities are dressing up for. Most of the fashion front-runners in tinsel town are one season ahead of us and we mere mortals just can't keep up!
It's nice to see that there are people who dresses up appropriately for the weather and reminds us that it's actually great to be current. We're talking about Camilla Luddington clad in a summery attire for her Extra guesting.
Camilla Luddington appears on Extra hosted by Mario Lopez in Los Angeles on July 15, 2014
The 30-year-old looked fit and feminine in a mustard cropped top that she wore with a box-pleated skirt. We surmised from the print of the skirt that she got it from Mary Katrantzou although the exact same piece seems to be sold out already.
We would have opted for a bright-colored pair of pumps but Camilla's nude ones are perfect as well.
Tell us, ladies. Isn't this just the epitome of summer dressing? We can't get enough of printed skirts worn with cropped tops as well. Check out some of these printed beauties from the same brand:
1. Mary Katrantzou Totem Print Pleated Skirt, $1282.49
2. Mary Katrantzou Kalia Skirt, $1086.57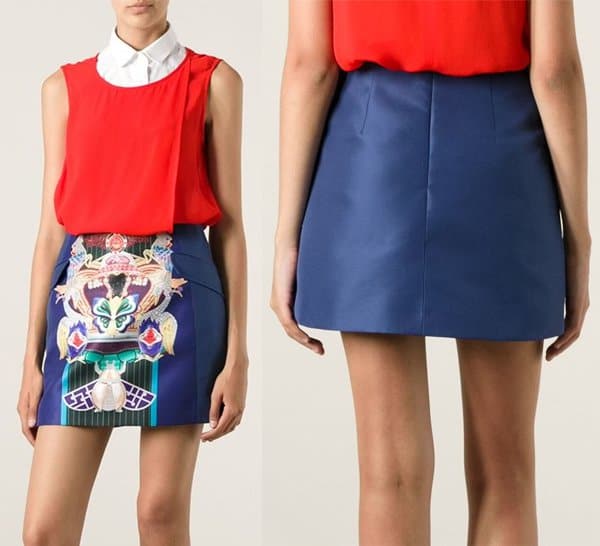 3. Mary Katrantzou Calculon Printed Full Skirt, $1259.99
4. Mary Katrantzou Cala Skirt, $1347.35
Gorge on printed skirts this season and make the most out of your summer just like Camilla Luddington!
Credit: WENN.com