As the stars of the new My Burberry fragrance ad campaign, Cara Delevingne and Kate Moss were the guests of honor at Printemps' Burberry holiday window unveiling in Paris, France, on Thursday.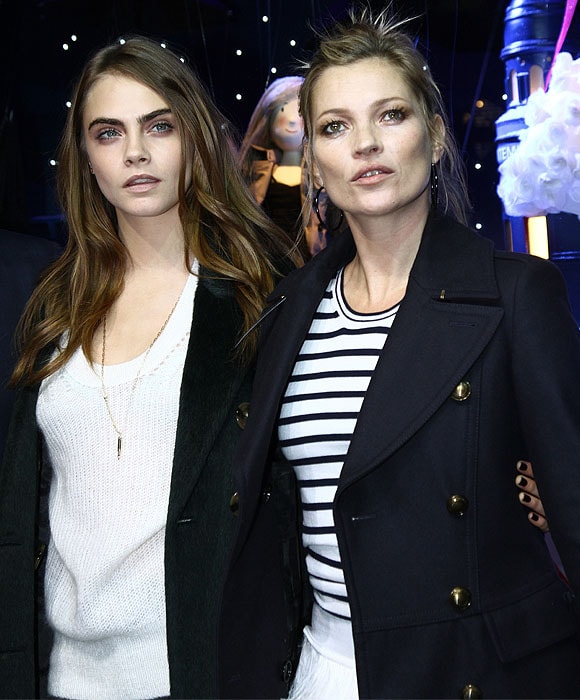 Cara Delevingne and Kate Moss posing together at the unveiling of the Burberry festive window display at Printemps in Paris, France, on November 6, 2014
The two top British models practically mirrored each other's outfits. Each had on white tops, black pants, and requisite dark-colored Burberry coats. They only had a touch of makeup on, and both wore their blond hair in effortlessly chic, minimally styled dos.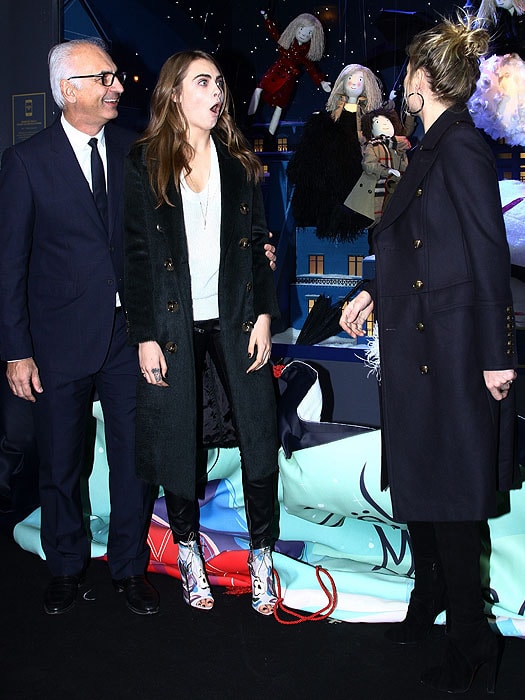 Cara Delevingne and Kate Moss in awe of Printemps' holiday window designed by Burberry
Cara and Kate differed only in their shoe choices. The former opted for fun peep-toe booties with hand-painted flowers on the leather uppers.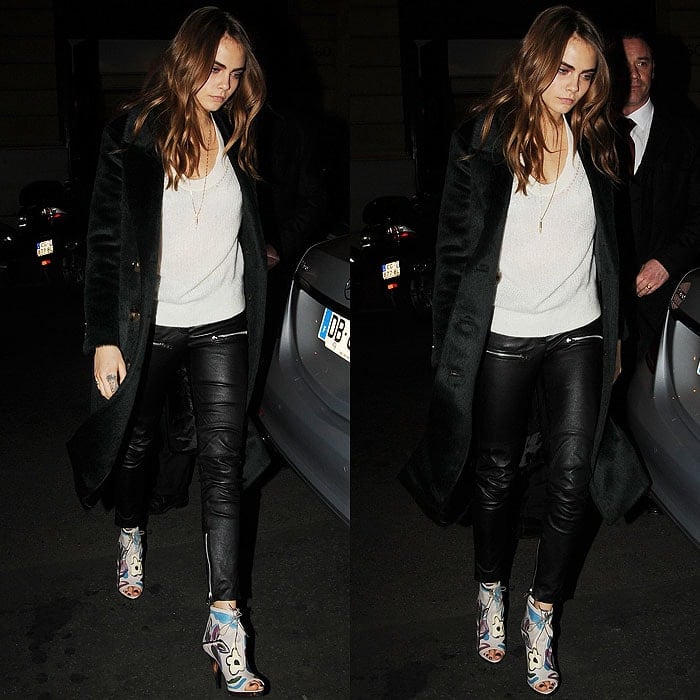 Cara Delevingne arriving for the Printemps' Christmas Decors Inauguration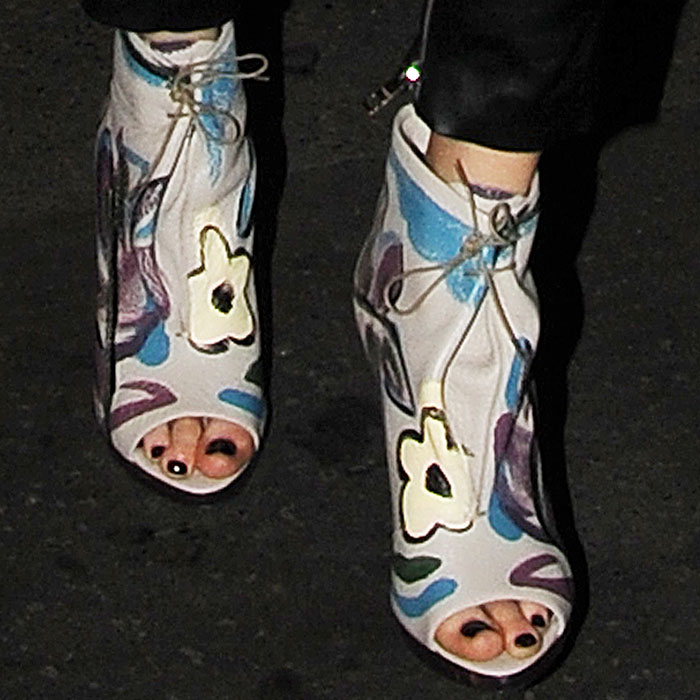 Cara Delevingne's sexy feet in Burberry hand-painted booties
Burberry Fall 2014 Hand-Painted Leather Ankle Boots, £1,195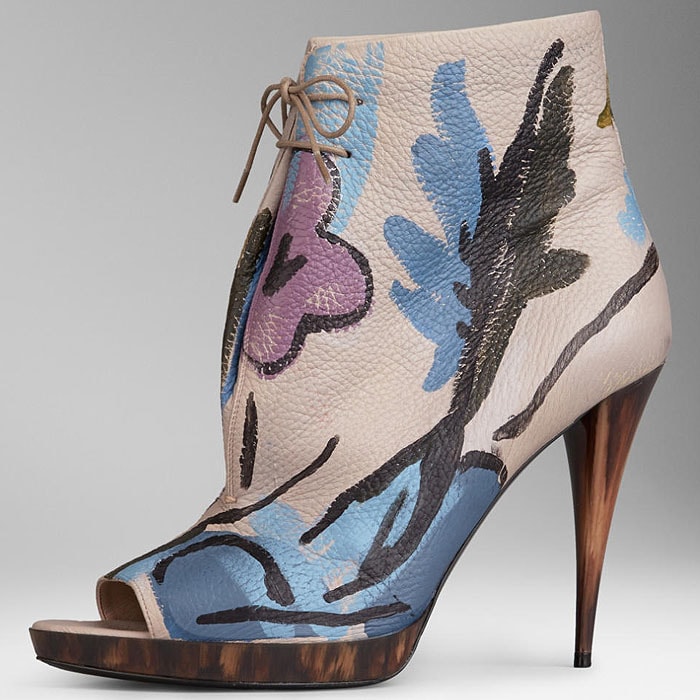 The latter, on the other hand, decided to break the Burberry dress code and went for sexy Alaïa suede thigh-high boots with a ridged design on the toes, vamps, and heel counters.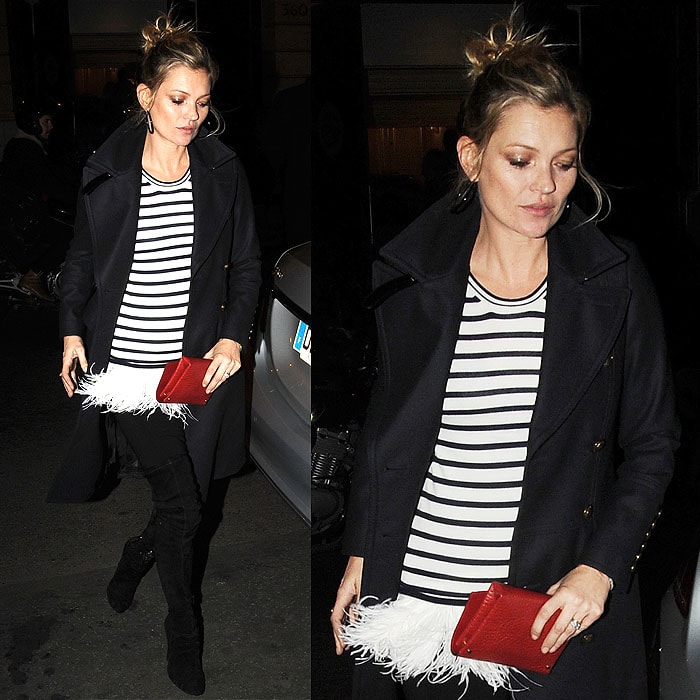 Kate Moss arriving for the reveal of Burberry's holiday window display at the Parisian department store Printemps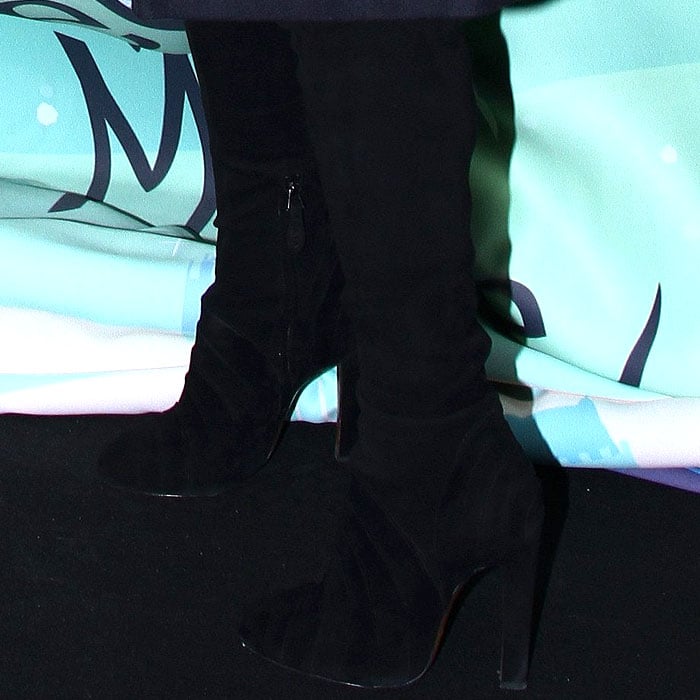 Kate Moss rocks Alaïa stretch-suede thigh-high boots
Alaïa Stretch-Suede Over-the-Knee Boots, £1,558.33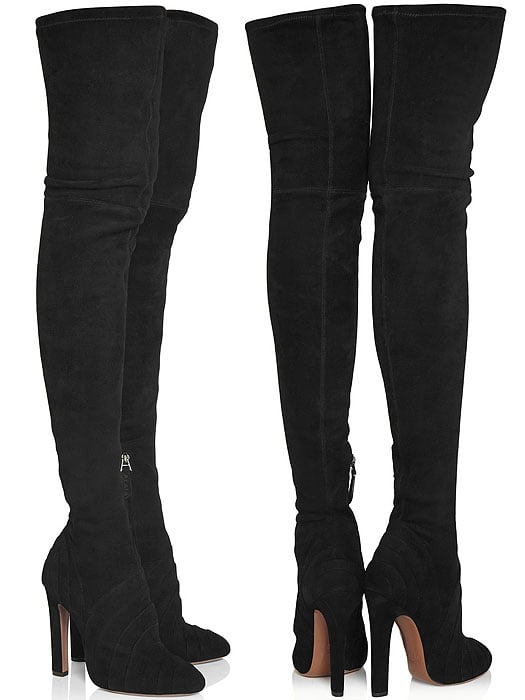 Ever since Cara and Kate were named as the stars of the My Burberry fragrance campaign, it seems as if they have become inseparable.
Kate even went as far as going as Cara for Halloween, dressing up in the younger model's tomboy street style complete with a beanie, a varsity jacket, and Chanel men's sneakers. She also tried pulling faces and throwing hand signs, but maybe those are things best left to Cara.
Kate Moss dressed as Cara Delevingne to Jonathan Ross' Halloween party in London, England, on November 1, 2014
Funny faces aside, do you think Kate Moss nailed Cara Delevingne's look?
Kate's Chanel men's sneakers are from a past season and are all sold out. Don't miss the latest Chanel Fall 2014 sneakers as they were styled on the runway!
Chanel men's sneakers as part of Kate Moss' Cara Delevingne Halloween costume
Credit: Will Alexander / Dubs / WENN