Carey Mulligan debuted a brand new hair color at the premiere of her new film "Inside Llewyn Davis" at the New York Film Festival.
Her fresh brunette look perfectly complemented her Autumnal outfit.
Carey Mulligan with short hair attends the premiere of Inside Llewyn Davis at the New York Film Festival in New York City on September 28, 2013
The 28-year-old British actress chose a flattering A-line frock from the Alexander McQueen Resort 2014 collection. The halter-neck dress featured a bejeweled collar and cutout detailing at the waist.
Despite the new hair color, Carey stuck to her traditional short hair and simple makeup styling that she's well-known for.
Carey Mulligan shows off a brand new brunette hairdo at the New York Film Festival
For the occasion, the star of The Great Gatsby re-wore the same Lanvin pumps that she wore to the Grammys back in February.
She has been seen in the same satin Lanvin pumps at the Grammy Awards back in February. These shoes are unusual in their platform pointy toes and contrasting cone heels.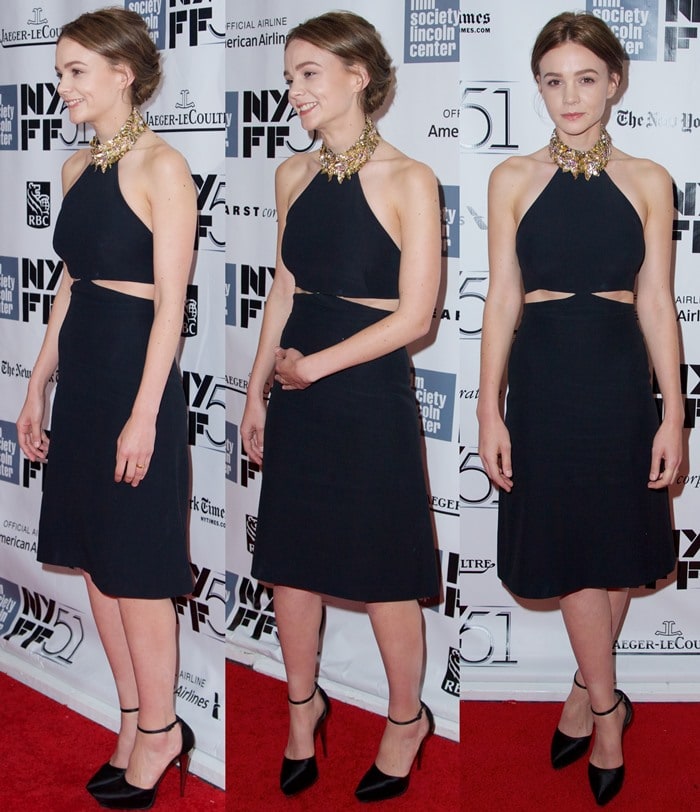 Carey Mulligan poses to show off her Alexander McQueen dress at a New York screening of her new film
Carey's shoes feature pointed toes, platforms, and contrasting cone heels. They're from the brand's Spring 2013 collection but are not available anymore.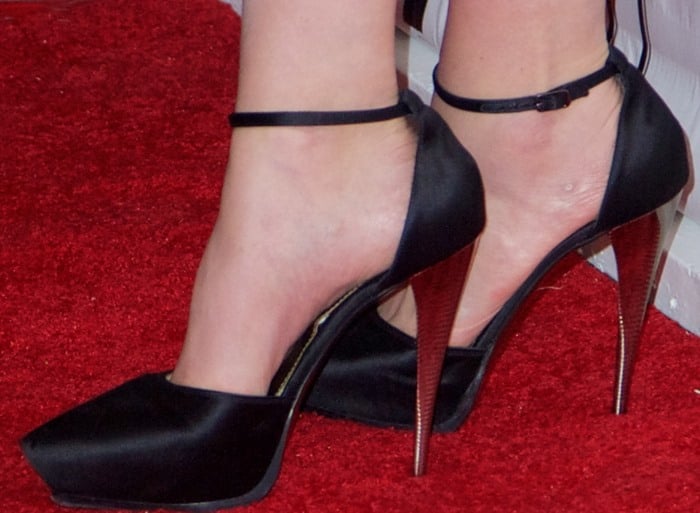 Carey Mulligan re-wears a pair of satin Lanvin pumps on the red carpet of the New York Film Festival
You can check out the latest offerings from Lanvin at Neiman Marcus and Nordstrom.
Lanvin Satin Spring 2013 Pumps
If you're interested in Carey's new flick, Inside Llewyn Davis tells the story of a young singer in 1961. It hits theaters on December 6 and stars Justin Timberlake and John Goodman.
Credit: Alberto Reyes / WENN