Must feel good to be Carly Rae Jepsen right now; to be named Billboard's Rising Star of 2012 definitely counts for something.
Speaking of which, the pop sensation was actually spotted wearing some seriously interesting shoes while heading to the Ed Sullivan Theatre last week – a pair of ultra colorful mixed media flatforms. She used it to cap off a leopard print bra-top + sequined skirt + a super studded jacket combo.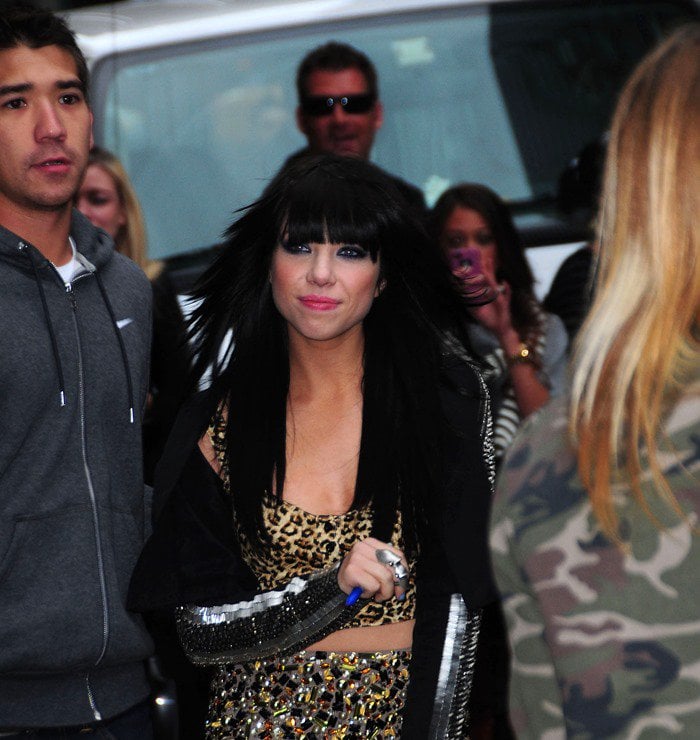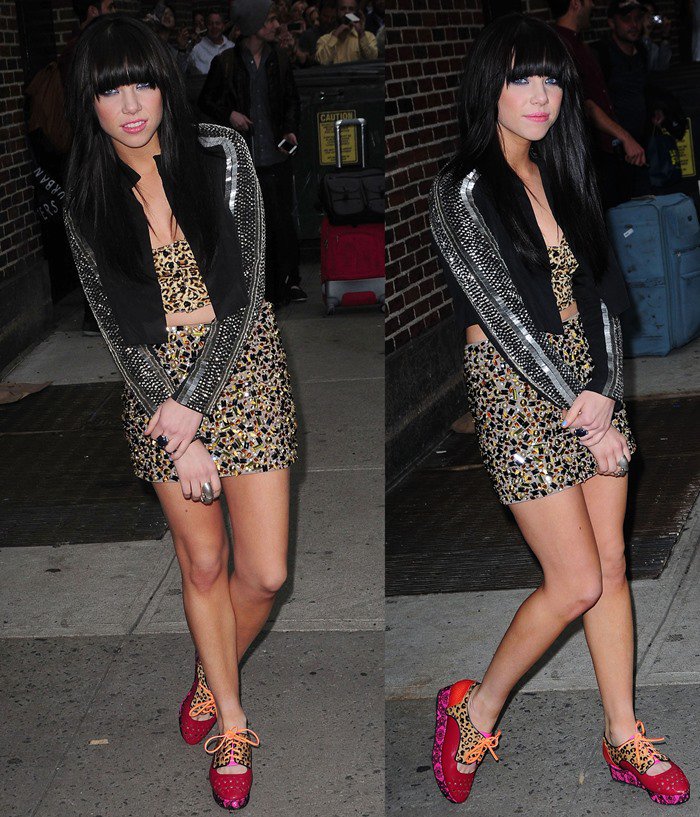 Carly Rae Jepsen arrives at the Ed Sullivan Theatre for her 'Late Show with David Letterman' performance in New York City on October 25, 2012
What do you think of Carly Rae's outfit? Better yet, what are your thoughts on her highly unique footwear? Those have a LOT going on – lace, leopard print, cutouts, and a hefty dose of color. Do they match the outfit perfectly? Or is there just too much drama going on?
According to reports, Carly Rae's flatforms are from Shoes of Prey. It's a site that allows you to design your own shoes, so most likely, she designed the pair. The idea sounds pretty cool, yes?
They also have a Hall of Fame section, which offers a range of fast selling styles that you can choose from and tweak to fit your taste (change of color, material, heel height, platform thickness, etc.)
Credit: Kyle Blair/Dan Jackman/WENN