In 2012, Carly Rae Jepsen was having a moment. The short Canadian pop star was named Billboard's Rising Star of 2012 and her single "Call Me Maybe" was the best-selling single of the year.
Carly Rae Jepsen wears her hair down as she arrives at the "Late Show With David Letterman" taping at the Ed Sullivan Theater on October 25, 2012, in New York City
In October 2012, the pop sensation added a few inches of height with some seriously interesting shoes while heading to the Ed Sullivan Theatre.
"I have an obsession with high heels mostly because I'm 5′ 2″ and a girl needs all the help she can get!" she quipped to MTV News in an interview.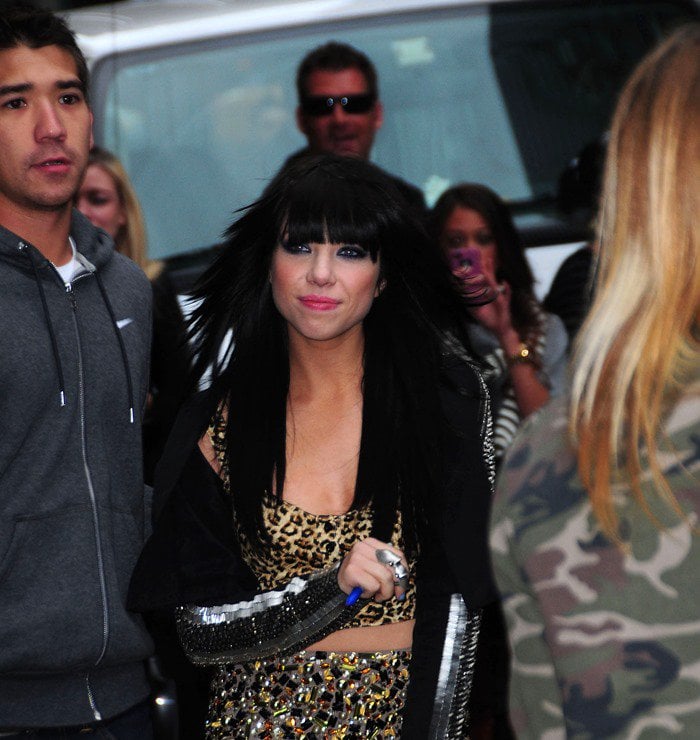 Carly Rae Jepsen wears a studded jacket overtop of a leopard print bra top and matching sequined skirt
Carly Rae used a pair of ultra colorful mixed media flatforms to cap off a leopard print bra-top + sequined skirt + a super studded jacket combo.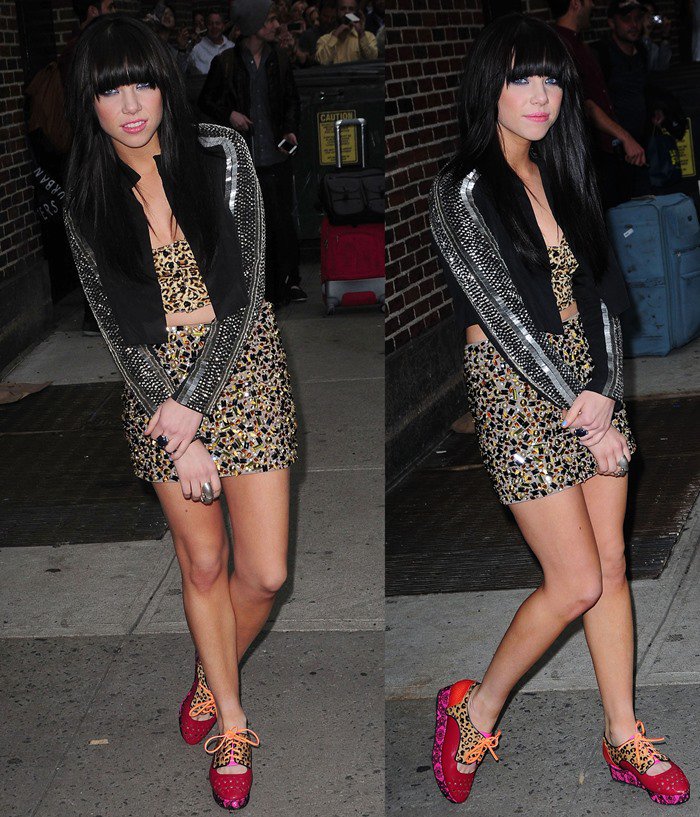 Carly Rae Jepsen mixes and matches patterns in studs, leopard-print, sequins, and interesting shoes
What do you think of Carly Rae's outfit? More importantly — what do you think of her shoes?
Those have a LOT going on — lace, leopard print, cutouts, and a hefty dose of color. Do they match the outfit perfectly? Or are they just TOO much?
Carly Rae Jepsen adds height with flatforms from Shoes of Prey
According to reports, Carly Rae's flatforms are from Shoes of Prey, a website that allows you to design your own shoes. More than likely, the petite pop star designed this height-increasing pair herself.
So, what do you think?
Credit: Kyle Blair / Dan Jackman / WENN