ALDO sure is making the celebrity rounds. We've seen a couple of celebs in ALDO heels before (Kelly Osbourne at the Oscars and Nina Dobrev during Fashion Week), now let's add another star to that list – Carly Rae Jepsen!
Yep, the "Call Me, Maybe" singer opted to wear the label's classic black patent "Prue" pumps to the 2012 Teen Choice Awards last Sunday. She used them to cap off a short graphic printed Lisa Ho outfit and complemented the pair with a quirky Kate Spade clutch.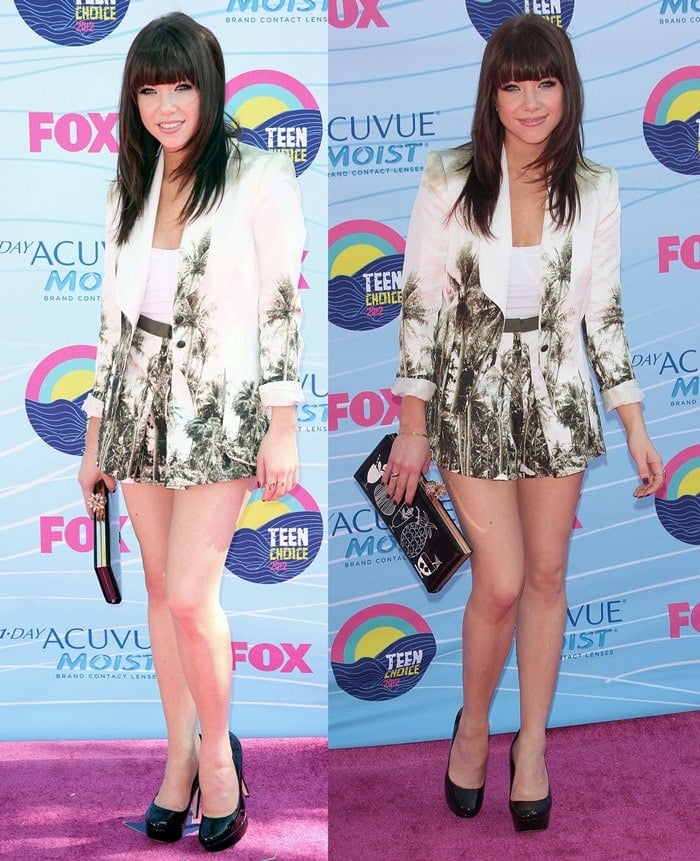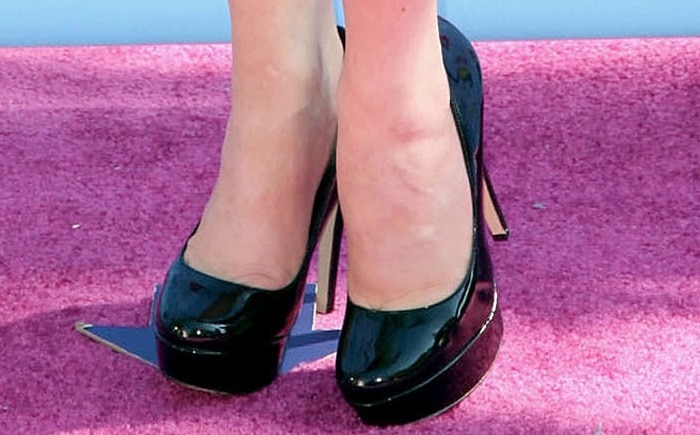 Carly Rae Jepsen attends the 2012 Teen Choice Awards in ALDO heels at Gibson Amphitheatre on July 22, 2012 in Universal City, California.

How do you like Carly's TCA outfit here?
Pretty well-styled, right? Even her hair looks perfect. And she couldn't have chosen a better pair to punctuate that busy attire. Anything else on those tiny feet of hers would have appeared less polished.
For the ladies who want a closer look at her shoes, below are the ALDO 'Prue' pumps for you. It's your typical office-worthy platforms cut round and high (heels at 5 inches):
ALDO 'Prue' Pumps in Black Patent, $80
It retails at a relatively affordable $80 and also comes in a light neutral color (bone patent) and several other colors.
In Bone Patent
Credit: FayesVision/WENN