Nina Dobrev knows how to throw a party! The festive bash she threw for her boyfriend Shaun White did not disappoint. White, a newly retired professional snowboarder, participated in his last final Olympic Games in February.
From flying red locks on bewigged heads to heartfelt speeches and photo booths, the #RetirementPartyAt35 was the perfect way to celebrate the end of an impressive Olympic career.
Transformation Into a Redhead
White was dubbed the "flying tomato" of professional snowboarding thanks to his signature look in his younger days in the sport.
View this post on Instagram
One month after the Olympian announced his retirement from the sport at 35 years old, the party was all about "Celebrating the [goat] and bringing back the [red hair] one last time," as the Vampire Diaries actress captioned in an Instagram post.
Dobrev's fans caught a peek behind the scenes of the special night as she uploaded a carousel of pictures to Instagram of Shaun's special night.
The photos featured red-headed guests in wigs, with famous friends and the couple grinning as they celebrated in style at the Microsoft Lounge in Los Angeles.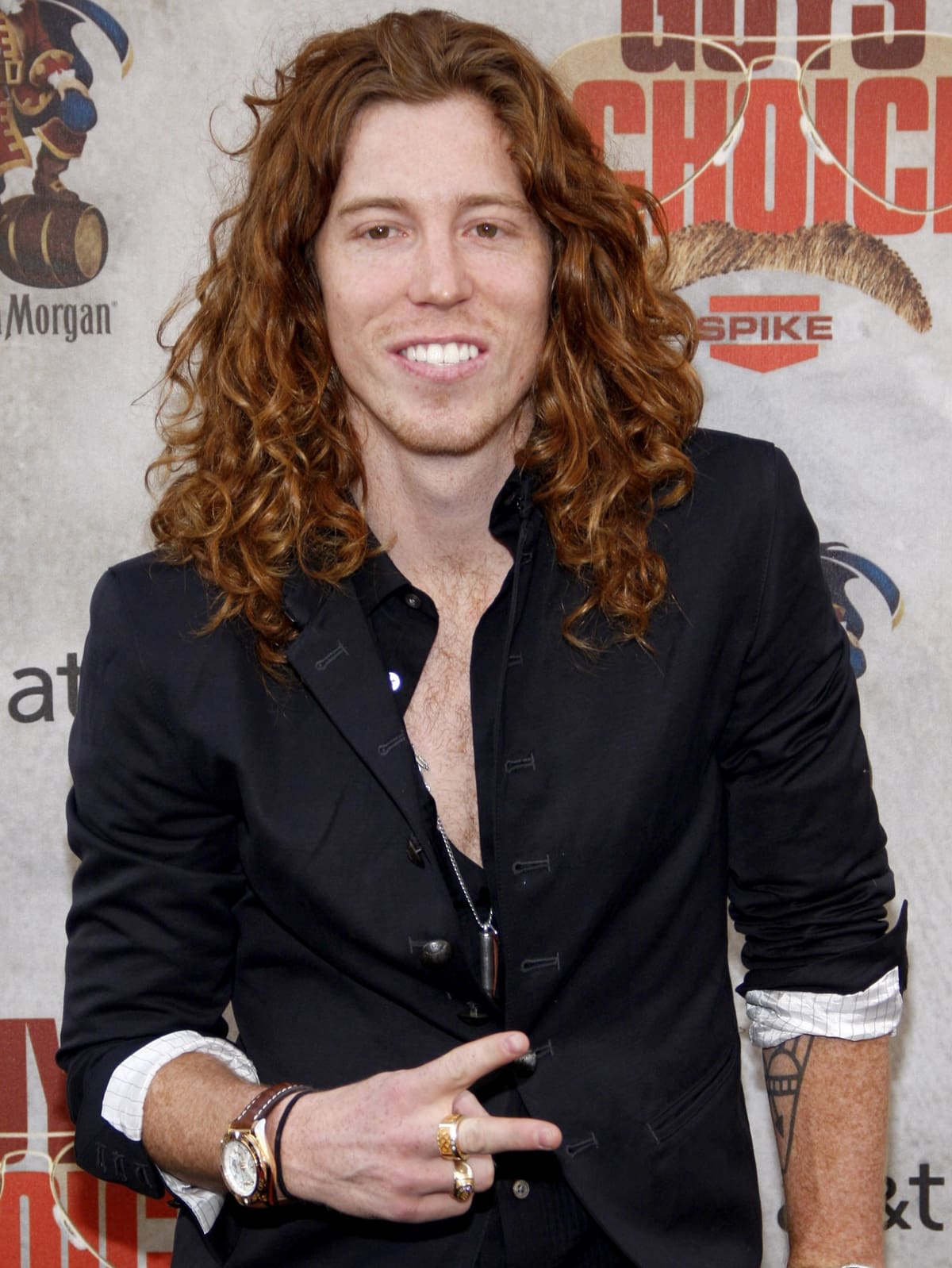 Shaun White with his signature red curly hair at Spike TV's 4th Annual "Guys Choice Awards" held at Sony Studios on June 5, 2010, in Los Angeles, California (Credit: Tinseltown / Shutterstock)
Fans were delighted with Dobrev's transformation into a redhead by donning a red wig. The comments on her Instagram post showed a flurry of love for the actress with her red hair.
Guests appeared to have a blast. In honor of the Olympian's snowboarding career, a Shotski was enjoyed by guests. A Shotski is a ski with several shots balanced on it where a few people concurrently take a shot.
Celebrating an Impressive Olympic Career
Surrounded by loved ones and friends, most pictured wearing a red wig, the five-time Olympian enjoyed a bitter-sweet end to his impressive career as a sportsman.
White is a three-time Olympic gold medalist in halfpipe snowboarding and holds the world record for the most Olympic gold medals won by a snowboarder.
With three Olympic gold medals, Shaun White is the most decorated Olympic snowboarder ever (Credit: Leonard Zhukovsky / Shutterstock)
The 2022 Winter Olympics in Beijing was the endpoint for White's Olympic Games. Although he didn't take home any medals, placing 4th in the men's halfpipe final, he looks back on his career and says, "Wow, it's been incredible."
Dobrev shared heartfelt words about her boyfriend of two years as he announced his retirement.
Shaun White celebrates after winning the Men's Halfpipe Final at Phoenix Snow Park on February 14, 2018, in Pyeongchang-gun, South Korea (Credit: Leonard Zhukovsky / Shutterstock)
"I couldn't be more proud. Of everything you have accomplished over the last 20 years as a competitor and the man you have become. You are one of a kind. You are a true hero, and you inspire me daily."
Kicking Retirement off With a Bang
Hitting retirement off with a bang, White and his actress girlfriend headed to Costa Rica for some well-deserved R&R. They started dating in 2020.
Dobrev's emotional Instagram post continued with: "You will forever be the G.O.A.T. of snowboarding. Not to mention you are also the G.(B).O.A.T. = Greatest Boyfriend Of All Time."
The couple soaked up the sun in Costa Rica, showing off athletic bodies and happy grins.
View this post on Instagram
Dobrev's fans love her, and her donning a red wig was a highlight of the party that she threw for White. While his locks may not be flowing anymore, Shaun White will be a memorable feature of the snowboarding sport, thanks to his bright red hair.
Here's Nina Dobrev in an all-white look at a CW event held back in 2009. She was promoting her supernatural CW series The Vampire Diaries.
Nina Dobrev wears a white strapless dress at 2009 The CW Network UpFront at Madison Square Garden on May 21, 2009, in New York City (Credit: WENN)
Do you like how she styled her little white dress with matching open-toe sandals?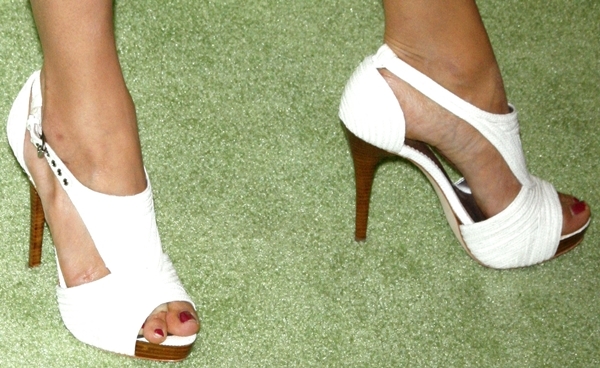 Nina Dobrev's feet in white peep-toe pumps (Credit: WENN)