On June 29, 2020, Reese Witherspoon tweeted to thank a fan whom she met earlier in the day. It turns out that the fan didn't completely recognize Reese, but instead thought she was American singer-songwriter Carrie Underwood!
A Carrie Underwood fan mistook Reese Witherspoon for the popular singer
"To the woman in the parking lot who just asked me if I was Carrie Underwood: You officially made my day!" Reese shared on Twitter with a heart faced emoji.
Pretending to be equally excited, Carrie quickly responded to Reese's tweet. "YOUR day?!?!?!?! That lady just made my whole life!" the American Idol alum wrote with three hearts behind it.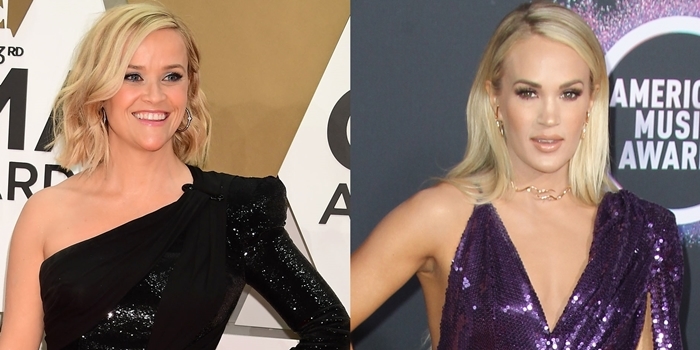 Reese Witherspoon (L) is often mistaken for her lookalike Carrie Underwood (R)
"If I died tomorrow and they wanted to do a movie about me, I've always loved Reese Witherspoon and I feel like we have the same stature," Underwood said in an interview with KO Video in 2012. "We're about the same height and she can sing."
In November 2015, Reese Witherspoon looked dainty and feminine at the 2015 Glamour Women of the Year Awards at Carnegie Hall in New York City.
Reese Witherspoon wears her blonde hair down at the 2015 Glamour Women of the Year Awards at Carnegie Hall in New York City on November 9, 2015
The then 39-year-old actress was honored with the Hollywood Hero award for co-founding the Pacific Standard, a production company that focuses on bringing female-driven stories to the big screen.
Reese Witherspoon flaunts her legs on the red carpet in an Erdem Resort 2016 dress
Reese looked modest and polished as she picked up her trophy in a blue, white, and black Erdem Resort 2016 dress.
The long-sleeved frock featured floral embroidery, a lacy Victorian yoke, and a peplum-style hem that fell just above her knees.
Some might think that this was too twee for Reese, but we think she made this look work.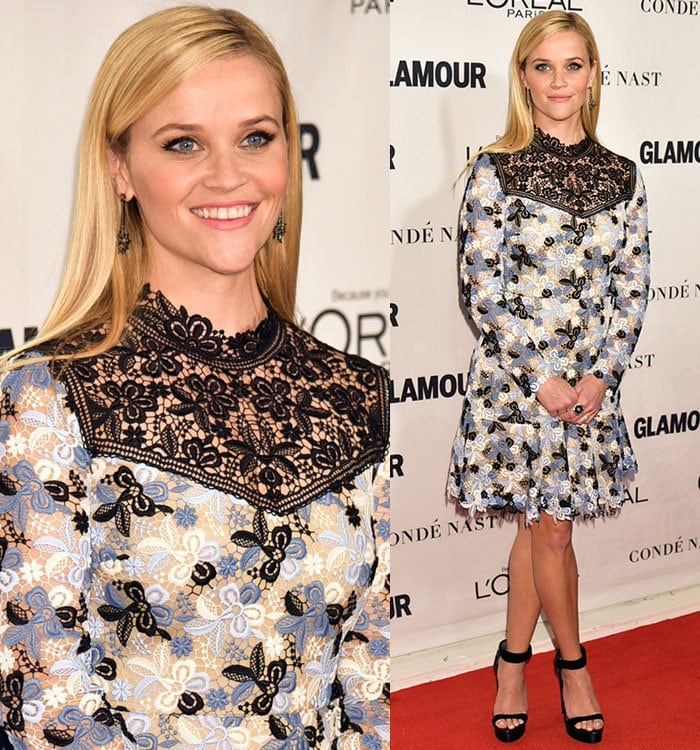 Reese Witherspoon shows off her Solange Azagury-Partridge "Celeste" earrings
She added a hint of edge to her feminine frock with few rings, a pair of Solange Azagury-Partridge "Celeste" earrings, and a pair of black heels.
The Morning Show actress rounded out her look with sleek straight side-parted tresses and soft feminine makeup.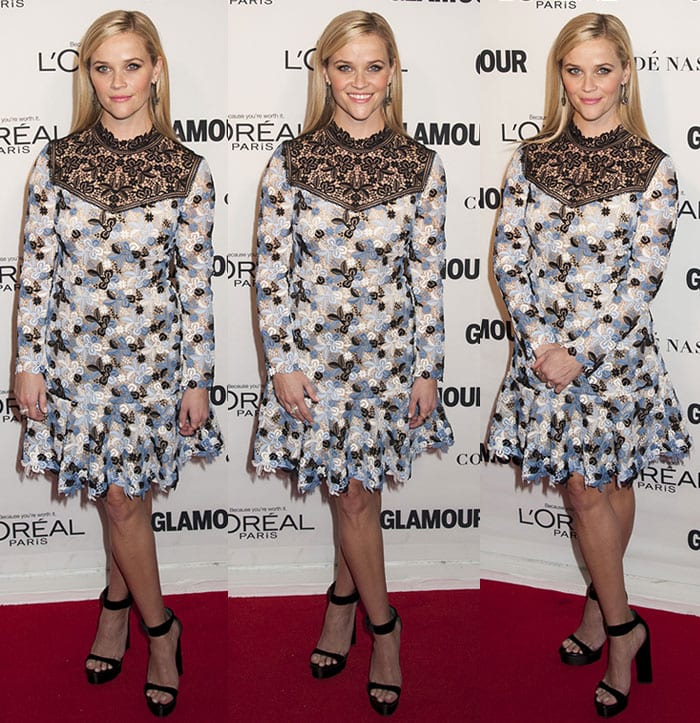 Reese Witherspoon poses on the red carpet in a feminine Erdem dress
Reese joined a number of A-listers, including Victoria Beckham, Selena Gomez, Elisabeth Moss, Amy Schumer, Caitlyn Jenner, and Ellie Goulding, at the event.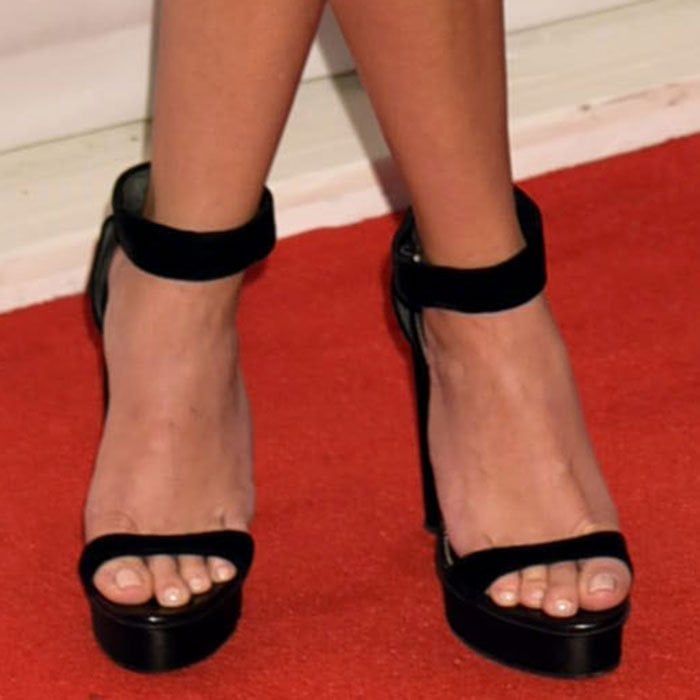 Reese Witherspoon's feet in black sandals
Can you help us identify Reese's sandals? They seem to be made of suede and feature ankle straps, toe bands, one-inch platforms, and about five-inch block heels.
You can find some interesting alternatives at Mytheresa, Nordstrom, and Zappos.
Prada Ankle-Strap Platform Sandals, $895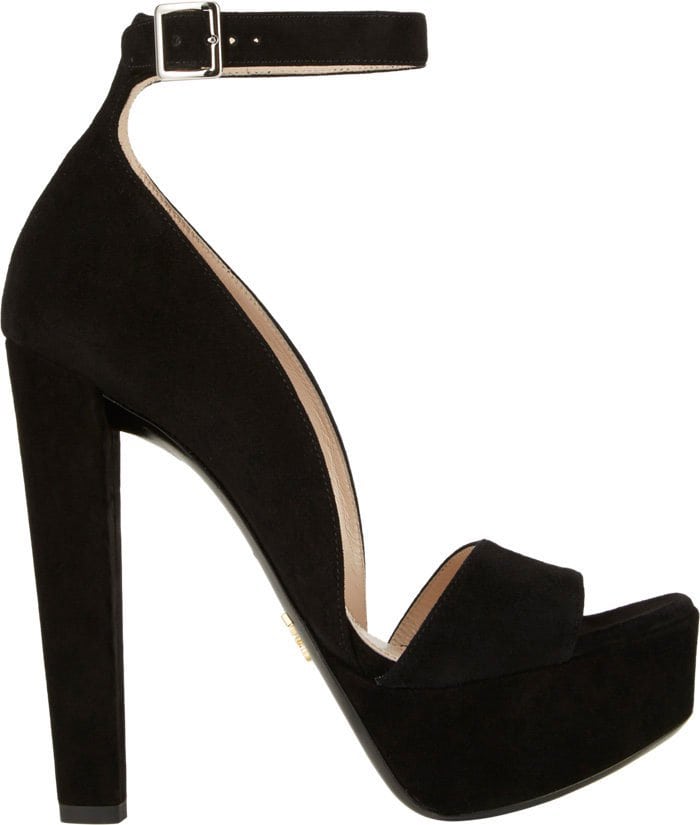 Tom Ford Patent Leather Platform Sandals, $1,390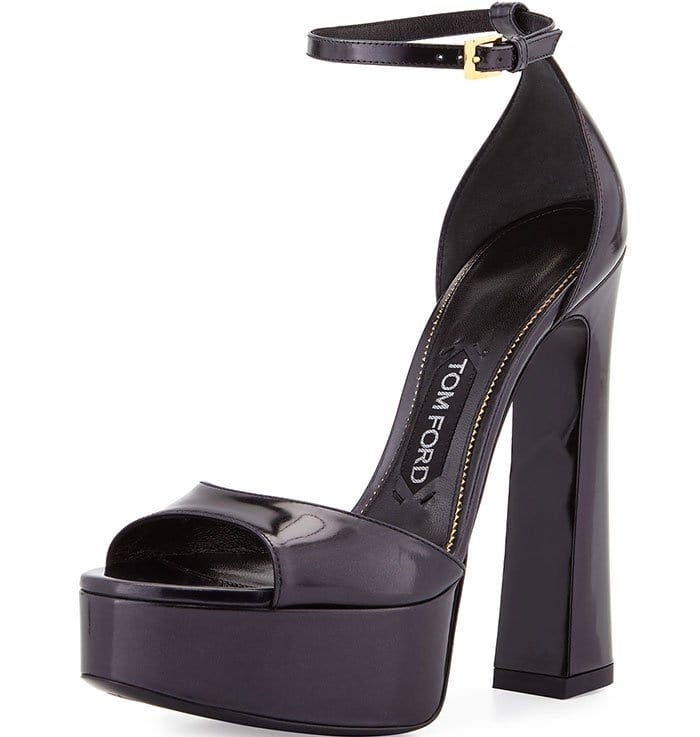 Givenchy Plara Ankle-Strap Platform Sandals, $1,095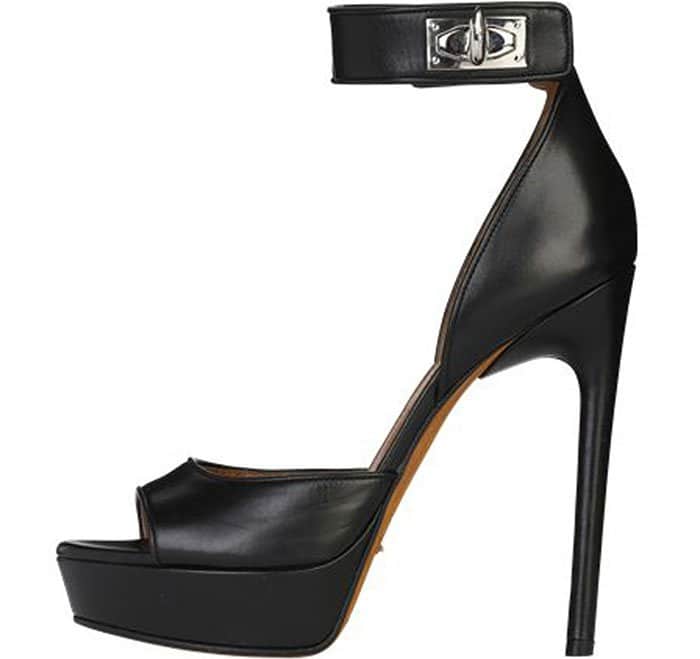 Credit: Rob Rich / WENN / Instar / Adriana M. Barraza