Carrie Underwood has been having an amazing year. The country singer recently cleaned out the 2016 Country Music Awards in Nashville, taking home two of the three awards she was nominated for. And, it seems like her personal life is going well also! Her son just turned a year old and she's approaching her sixth wedding anniversary with her husband Mike Fisher.
Oh, and it's not even July yet.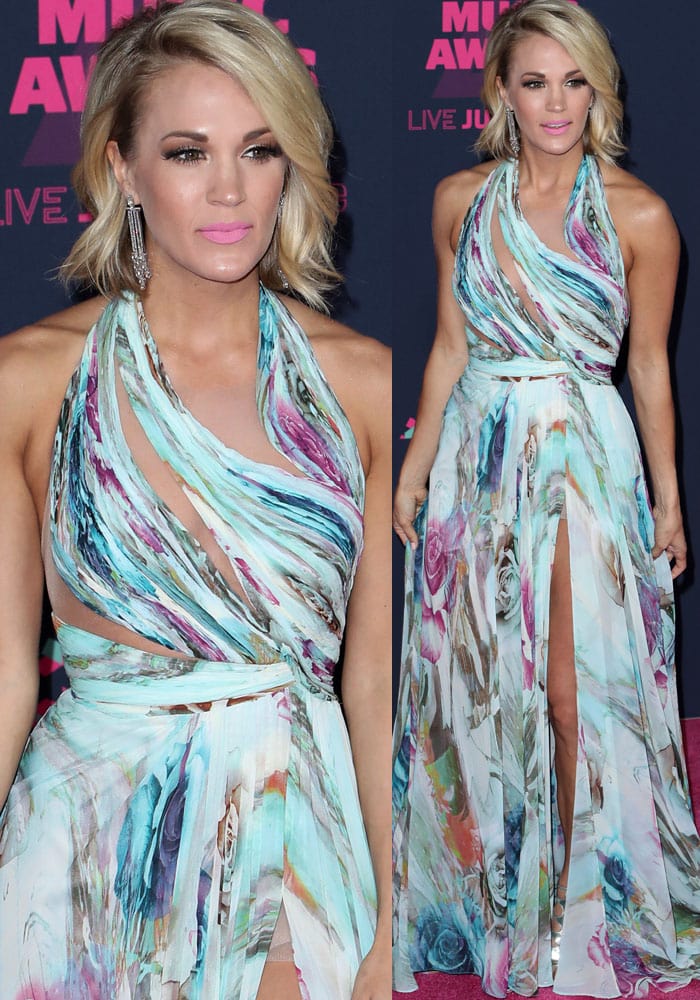 Carrie Underwood at the 2016 CMT Music Awards held in Nashville on June 8, 2016
Carrie wore a flowy dress with an incredibly high thigh slit from Mikael D's Spring 2015 collection. The country singer styled the frock with Maxior's art deco diamond and topaz earrings and several Noudar rings. Carrie finished her look with the Jimmy Choo "Ren" sandals in silver.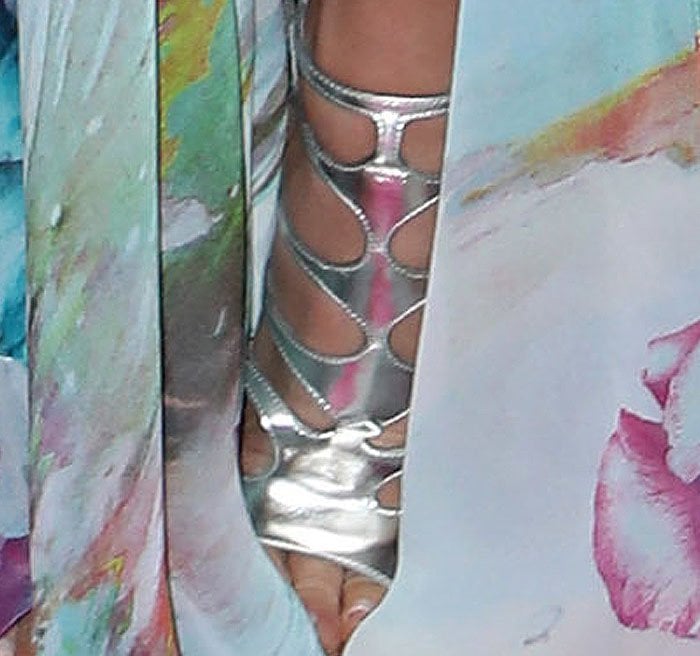 Peek-a-boo: Carrie lets the cameras take a peek at her Jimmy Choo 'Ren' sandals
It's a shame that we couldn't see Carrie's "Ren" sandals in their full glory. But — because we love our readers — we put together a special feature on Jimmy Choo's new cage sandals here.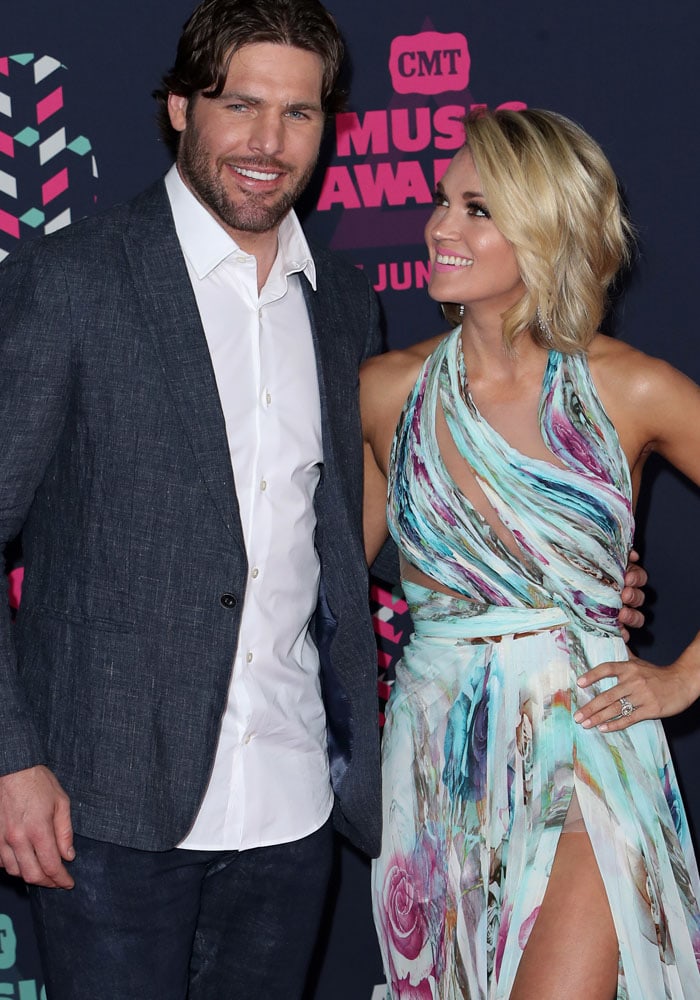 The look of love: Carrie Underwood throws a loving look at her husband of almost six years, Mike Fisher
Carrie took home the "Performance of the Year" and "Female Video of the Year" awards. The mom-of-one was so grateful that she posted a photo on Instagram just to thank her fans. Carrie also posted the day after, stating that she was still soaking it all in.
She also pointed out that her husband "looked hot" on awards night. OK, we get it, Carrie. You're blessed.
Carrie poses with her 2016 CMT awards
Grab Carrie's Jimmy Choo "Ren" sandals in silver here. You can also check out the other colors (and the awesome campaign photos) at our special shoe feature here.
Jimmy Choo "Ren" Mirrored Leather Sandals, $950 at Farfetch
Credit: Carrie Underwood's Instagram / Judy Eddy / WENN