Khloe Kardashian is looking good! The reality star, who has been turned down by stylists in the past for being "too fat," seems to be strutting her revenge body all over the place. Khloe has been hitting the gym almost every day to the point that people are worrying that she's "wasting away."
Khloe flaunted her hard-earned abs as she shopped at Saks in Los Angeles.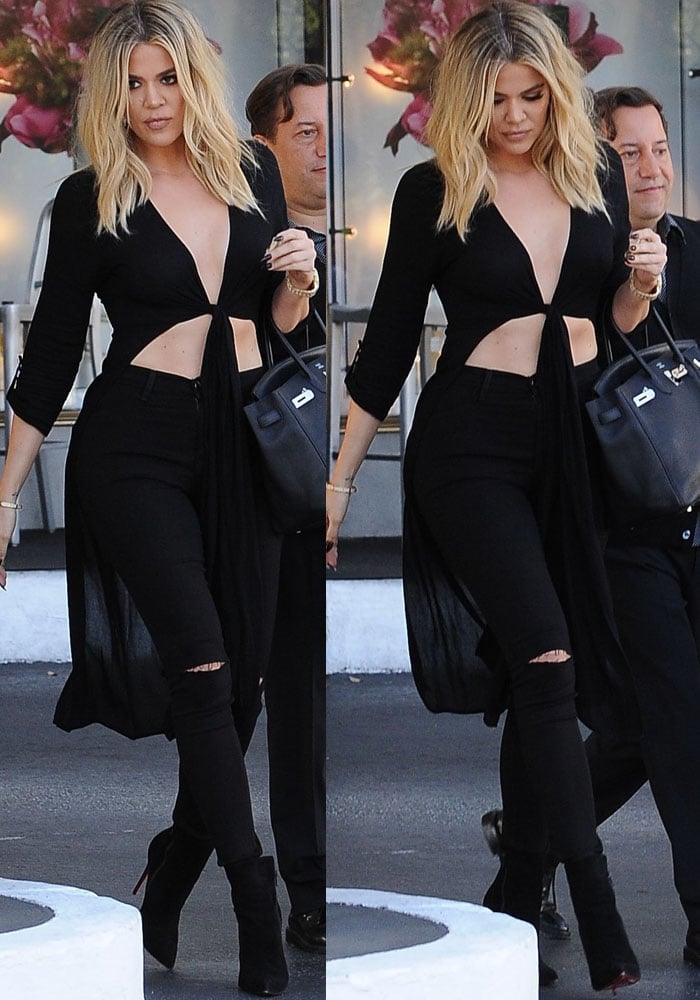 Khloé Kardashian shops at Saks Fifth Avenue in Los Angeles on June 13, 2016
Khloé went braless in the aptly branded Naked Wardrobe "Got Me Tied Up" crop top, which she paired with the distressed Frame "Le Skinny Satine" jeans in black. The Kardashian accessorized her look with Cartier jewelry and an Hermés "Birkin" bag before finishing her entire look up with the Christian Louboutin "So Kate" suede boots.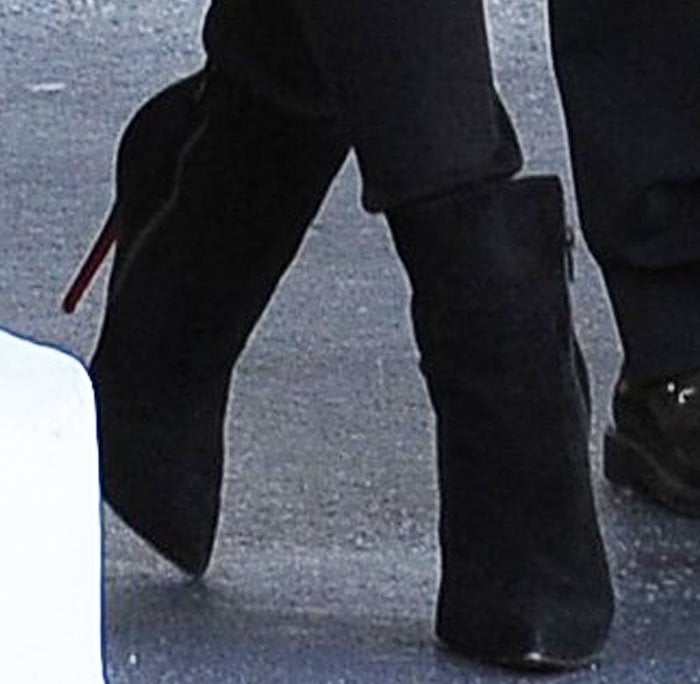 Khloé shops at Saks in the Christian Louboutin "So Kate" ankle boot counterpart
Khloé quietly entered and exited the building with her BFF Malika. It looked like the social media star was a bit hesitant to show off her bod at first, but warmed up to the paparazzi as she was leaving. The two reportedly had lunch together.
The Christian Louboutin "So Kate" boots were modeled after the brand's pump version.  The boots feature the same heel height, thickness and toe shape.
Christian Louboutin 'So Kate' Booty in Smooth Black Suede
Check out the reptile version at The Outnet.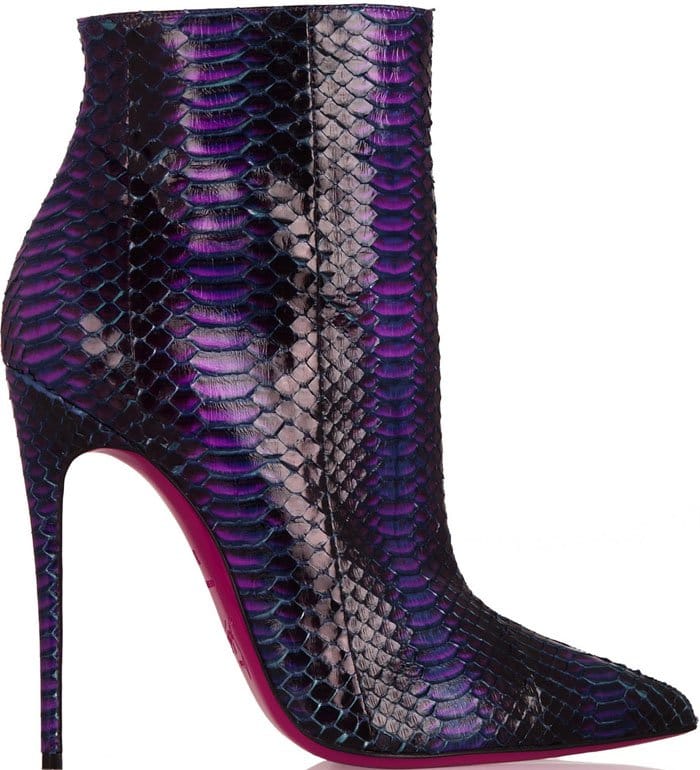 Christian Louboutin "So Kate" 120 Watersnake Ankle Boots, £682.50 (original: £1,365) at The Outnet
Credit: WENN