We feature celebrities wearing Casadei shoes almost every day, but unfortunately, we have not yet seen anyone in styles from the Casadei Holiday Collection that you can purchase at Casadei. Hopefully, these styles will soon become available at other retailers carrying this brand, such as Amazon and Farfetch.
Below are 4 of our red favorites, but the collection also features purses and shoes in various green color variations. To create these Christmas styles, Casadei drew inspiration from the decorative art and colors reminiscent of the Moroccan Berber culture. Our favorite is the sandal pair decorated with Swarovski stone applications and butterflies.
Of the four alternatives below, which Christmas style would you most like to include in your shoe collection?
1. Casadei Chic Mary Jane Platform Sandals, €730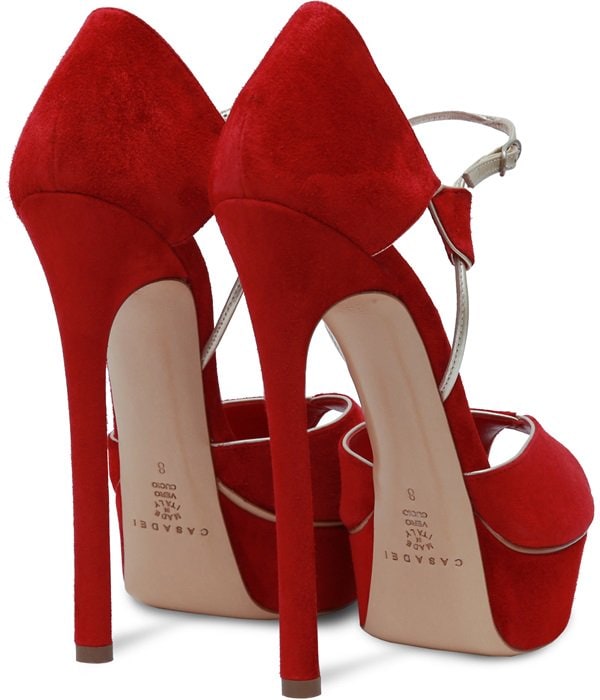 2. Casadei Evening Cutout Sandals with Iconic Blade Heels, €850
3. Casadei Evening Sandals with a Three-Dimensional Sculpture Effect of Intarsia Butterflies, €1,060
4. Casadei Suede Lace-Up Thigh-High Boots with Hand-Stitched Swarovski Crystals, €4,050