Sparkle your way through life in Casadei's glitter City Light shoes in the stunning Cleopatra color you can purchase at Casadei and Farfetch. Which of these styles is your favorite?
1. City Light Blade Pumps, $690
The perfect middle ground between femininity and design, the Blade pumps, with their iconic heel, will be your luxurious accessory perfect for any occasion.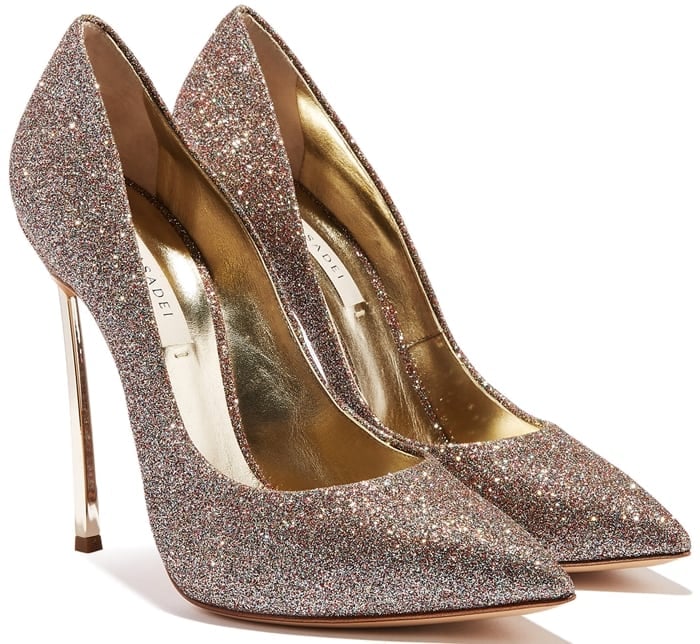 The pointed tip guarantees the effect of slender feet and legs, while the Blade heel is your best ally to make you shine in a crowd.
2. City Light Giulia Salomé T-Strap Stiletto Heels, $850
Respecting the most sophisticated femininity, the Giulia platform came to life: the iconic stiletto is slightly raised to allow the insertion of a 1-centimeter island platform.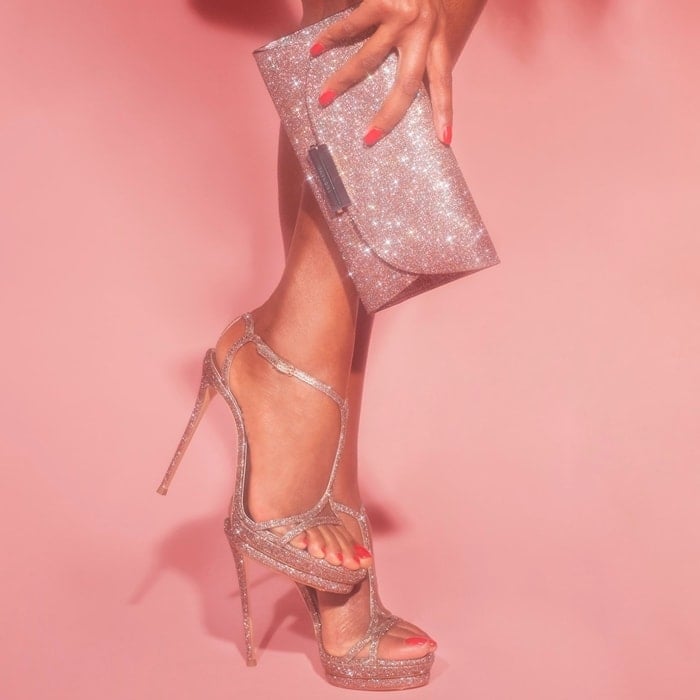 The shimmering glitter sandals become a tool of seduction, creating light refractions that mean all eyes will be on you.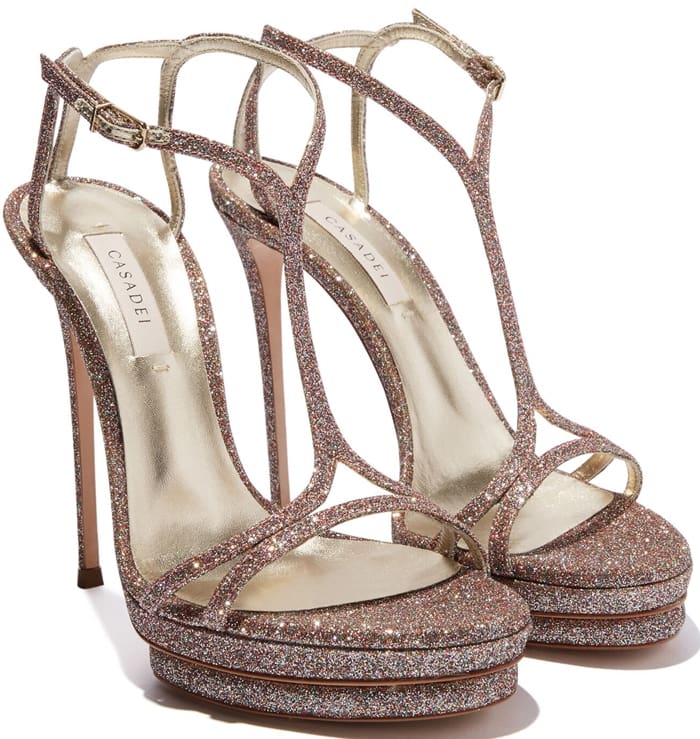 3. City Light Blade V Celebrity Sandals, $780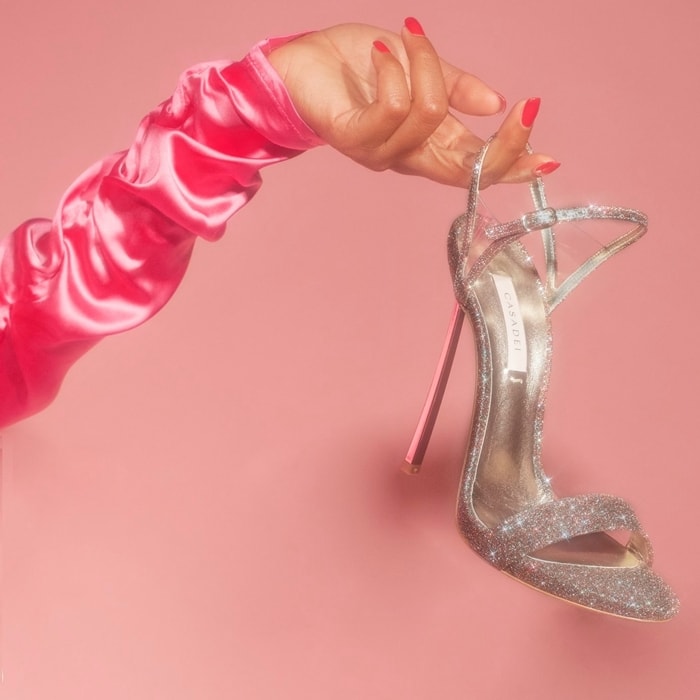 The essential shape and the glittery fabric of these "V Celebrity" sandals make them the perfect choice to shine at a wedding or any other special occasion.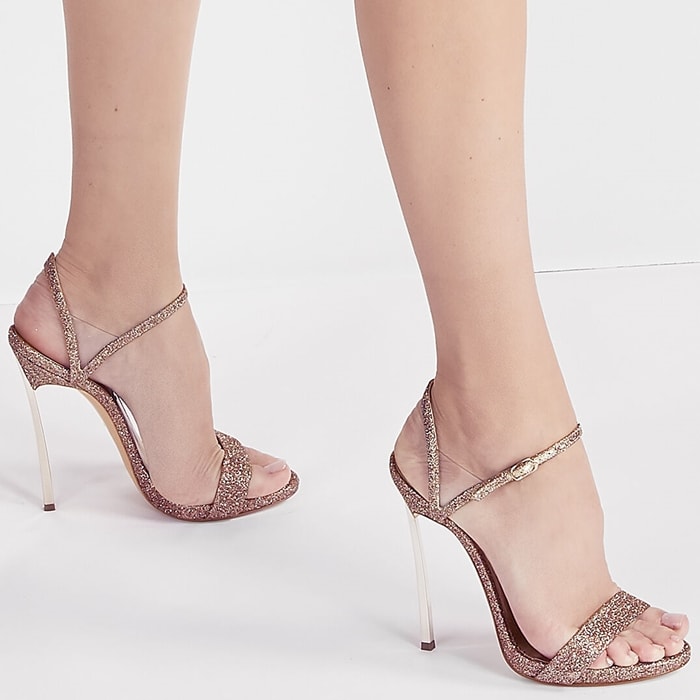 The vinyl triangle on the ankle allows the strap to elevate the leg and the iconic Blade heel makes them immediately recognizable.