Rain boots, wellingtons, galoshes. It doesn't matter what you call them because celebrities have been loving these wet-weather boots all month long. Rain boots are a staple in every woman's wardrobe, and it looks like 2013's color is black!
Here are some celebrities saying "boo" to the rain in their black rain boots.
1. Sarah Jessica Parker in Hunter Boots
SJP braved blizzards with her daughter in original short Hunter wellington boots and floral socks. Her boots feature cheeky heels for a touch of class, but would you expect anything less from this 'Sex & the City' star?
Sarah Jessica Parker taking her son to school in the West Village on March 12, 2013
Original Short Hunter Boots, $125
2. Gwen Stefani in SAX Boots
Gwen always looks top-notch in everything she wears, and she nailed this outfit completely! The singer-songwriter, fashion designer, and actress looked elegant and chic in trusty black leather SAX boots. Her whole ensemble was gorgeously festival-ready!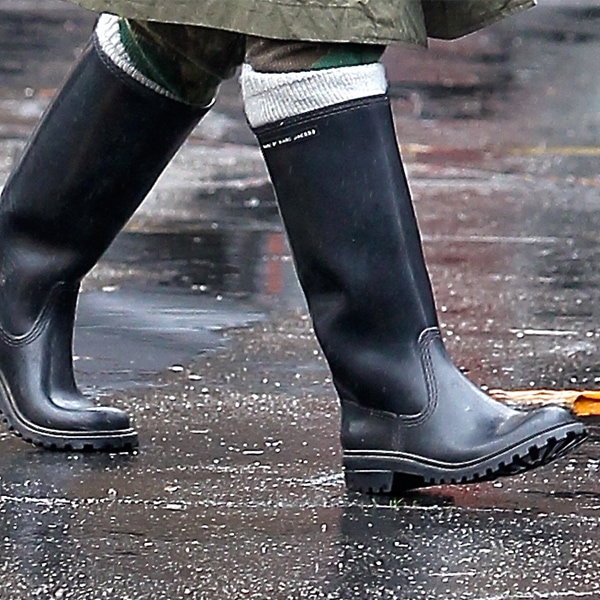 Gwen Stefani walking her new puppy on a rainy day in Sherman Oaks, Los Angeles, California on November 29, 2012
Similar: Frye Black Campus Boots, $208
3. Jennifer Ellison
Jennifer Ellison may be 6 months pregnant, but this girl still looks incredible. The English actress was spotted going home from rehearsals in Ash Titan studded rain boots. How do you like her look?
Jennifer Ellison as she leaves the Palace Theatre after performing in the stage musical 'Singin' in the Rain' on March 19, 2013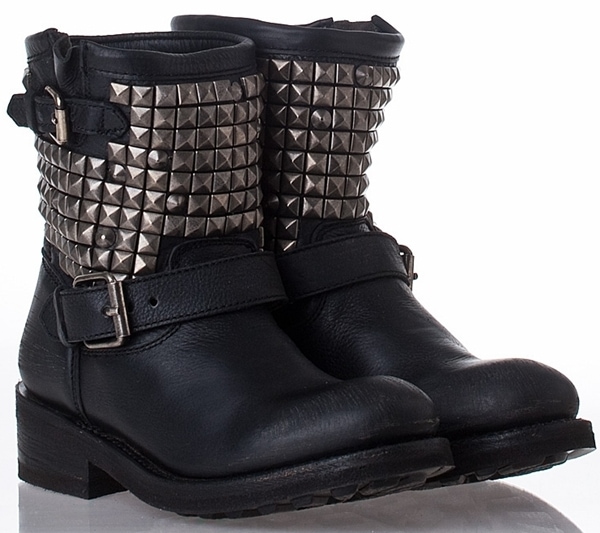 Ash 'Titan' Stud Boots, $360
Credit: TNYF / WENN