Alice Eve Shoes, Boots, Heels, and Sneakers
Last year, we saw Alice Eve in 'Men in Black 3', 'The Rave', and 'ATM'. This year, we'll be seeing…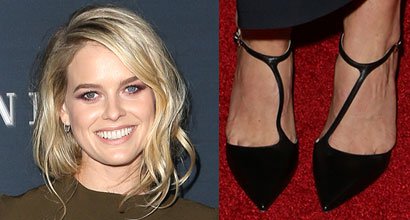 Alice Eve continues to disappoint on the red carpet. Just a week after letting us down in a horrendous Stella…
Alice Eve attended a screening of "Dirty Weekend" presented by The Friars Club at The Friars Club in New York…
Alice Eve was spotted leaving her hotel to attend the New York premiere of "Ricki And The Flash" at the…
Last year, we spotted Jennifer Lopez filming a music video in a sexy pair of Christian Louboutin "Gortik" booties. Just…
Alice Eve seems to have a dark streak! The Star Trek: Into Darkness star attended the premiere of her latest film,…
Sweetheart necklines are really flattering — but only if you have the boobs for it. It just so happens that British…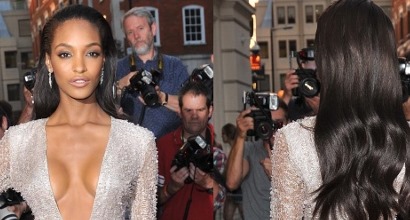 Forget about the men. The 2013 GQ Men of the Year Awards were all about the ladies and their footwear….
'Star Trek into Darkness', one of the most anticipated movies of this year, premiered at the Dolby Theater in Hollywood…
Alice Eve has been on a roll with her interesting shoe choices lately. We featured her a few days ago…
Alice Eve was seen outside of her hotel in London where she was promoting the release of her new film,…
'Star Trek into Darkness', the highly anticipated sequel to 2009's 'Star Trek', hits theaters soon, which means the stars of…
Alice Eve is seriously gorgeous. She's not the typical blonde you see a lot in Hollywood, but she looks real….
For fashion-themed events like the 2013 Elle Style Awards held at the Savoy in London yesterday, we have much higher…
Alice Eve was spotted in head-to-toe Fendi on the red carpet at the 2013 British Academy Film Awards Nominations. The…