Brittany Snow's Sexy Feet and Flawless Legs in Hot High Heels
See pictures of Brittany Snow showing off her nude feet and bare legs in sexy high heels, sandals, and shoes.
Brittany Snow looked hot in red at the 2016 MTV Movie Awards held at Warner Bros. Studios on Saturday in…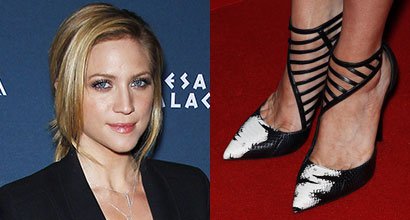 Brittany Snow may be a conservative Barden Bella, but she knows how to amp up the sex appeal off screen….
Brittany Snow kept it simple while attending the premiere of her new movie Dial a Prayer. For the event, the…
Brittany Snow wore an all-white outfit while walking the red carpet at the 2015 iHeartRadio Music Awards held at the…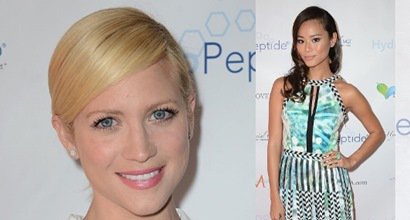 Our first contender is Brittany Snow at the Live Love Spa's Splash event in LA earlier this week. The 27-year-old…
Before we hit the London scene for more fashion week shoe snaps, here's one last round of standout celebrity heels…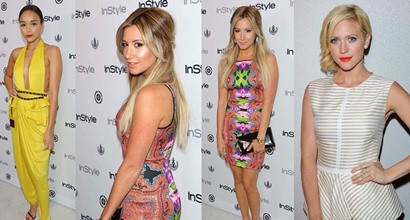 InStyle Magazine hosted a star-studded bash on August 14, bringing out the best in every attendee's summer style. Since there…
We recently featured some fantastic shoes from the 2013 Brit Awards. However, I am sure we'll get to see even…
How about we play a little game with some of the famous faces from the recently held People's Choice Awards?…
We've featured Nicole Scherzinger and Naomie Harris in these Giusepe Zanotti snake-inspired gold-and-black sandals in the past. Brittany Snow showed…
It has been quite a while since I've seen Brittany Snow. Apparently, the former blonde is now a brunette. Well,…
While most of us have been caught up in the hot looks from the recent Met Gala, Kate Middleton was…
Brittany Snow was in attendance at the 2011 Do Something Awards held at the Hollywood Palladium in Hollywood last Sunday….