Thandie Newton's Sexy Feet, Hot Naked Legs and Net Worth
Check out the best designer dresses and shoes worn by Melanie Thandiwe "Thandie" Newton, an English actress born November 6, 1972. She wears shoe size 7 (US) and has an estimated net worth of $12 million.
Net Worth:
$12 million
Full Name:
Melanie Thandiwe "Thandie" Newton
Born:
November 6, 1972, in Westminster, London, United Kingdom
Husband:
She married English writer, director, and producer Ol Parker in 1998.

He has accumulated an estimated net worth of $10 million.
Kids:
Thandie and her husband have three children: daughters Ripley (b. 2000) and Nico (b. 2004), and son Booker Jombe (b. 2014).
Weight:
112 pounds (51 kg)
Shoe Size:
7 (US)
Height:
5′ 3″ (160 cm)
Nationality:
British
Source of Wealth:
Film and Television
Ethnicity/Race:
English and Zimbabwean
Thandie Newton's Naked Feet and Bare Legs
Nico Parker, the 14-year-old daughter of actress Thandie Newton and director dad Ol Parker, joined her mother on the red…
Earlier this month, Zoe Saldana revealed on The Late Late Show that her mother regularly confuses her for Thandie Newton….
It was a parade of one bad outfit choice after another among the front row attendees of the Louis Vuitton…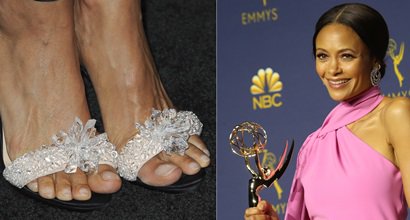 Thandie Newton flaunted her sexy feet and legs at the 2018 Emmy Awards held at the Microsoft Theater on Monday…
We're sure that we're not alone in having Net-A-Porter as one of our go-to-retailers for high end designer shoes. While…
Looking for your partner in crime and shoes that slay? Look no further. We're excited to bring you 'Claudia', a…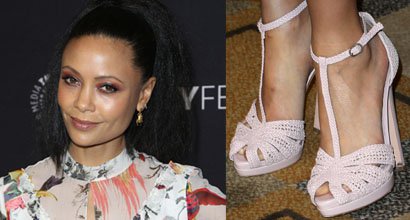 Sometimes it can be easy to forget your roots when you move to another country. Considering Hollywood is in America,…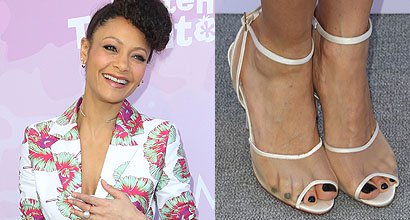 Thandie Newton joined Sophie Turner at Variety's Celebratory Brunch held at Cecconi's restaurant in West Hollywood, California. The 44-year-old actress was a…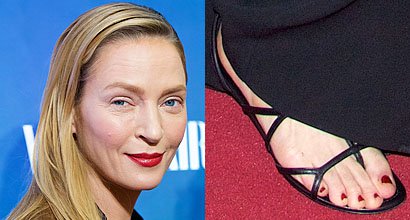 Uma Thurman is said to have pulled a Renee Zellweger at the premiere of her new show, The Slap, in…
Thandie Newton attended the 50th Anniversary celebration of MIPTV as well as the opening night gala in Cannes on April…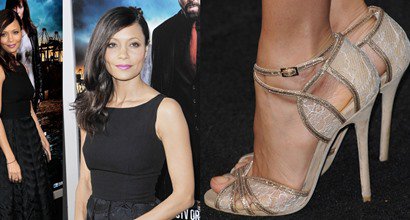 Thandie Newton looked stunning as she posed for cameras at the Los Angeles premiere of 'Rogue'. She wore a pretty…
Our most recent sighting on Thandie Newton was in January when she attended the 2013 Golden Globe Awards. The 40-year-old…
Yesterday, we featured some of the hottest heels from the 2013 Golden Globes and some shoes that were not visible…
Thandie Newton's pictures from last Wednesday's Coach dinner identified her glitter pumps as from Miu Miu. I only saw them…