Tilda Swinton's Sexuality, Net Worth, David Bowie, Feet and Legs
Please subscribe to
our newsletter
to receive updates from Your Next Shoes. This post may contain affiliate links. Please see our
disclosure
for more details.
Scroll down to see the best outfits and shoes worn by Katherine Mathilda "Tilda" Swinton of Kimmerghame, an English actress born on November 5, 1960, in London, United Kingdom.
One of the greatest chameleons the movies have ever known, she is known for her roles in both independent arthouse films and blockbusters. Tilda won the Academy Award for Best Supporting Actress for her performance in the 2007 film Michael Clayton.
Is Tilda Swinton androgynous?
Famous for playing androgynous angels (Constantine) and non-binary sorcerers (Doctor Strange), Tilda is currently living with the father of her two children, playwright John Byrne.
Her toyboy lover, Sandro Kopp, a German-born artist who is almost two decades younger than Tilda, sometimes lives with them as well.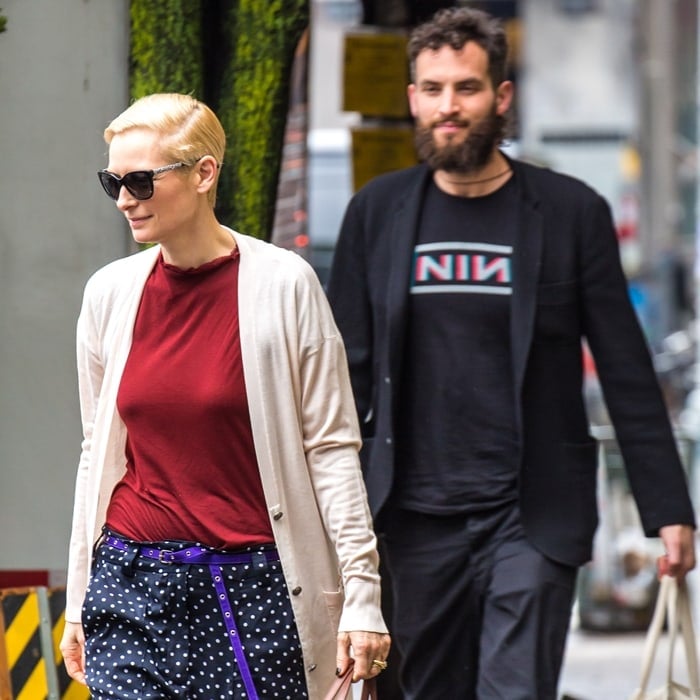 Often believed to be gay or transgender, Tilda Swinton is dating her much younger boyfriend Sandro Kopp (Credit: WENN)
When asked about their relationship in 2008, Tilda told Daily Mail that her open marriage is quite normal.
"What is true is that John and I live here with our children and Sandro is sometimes here with us, and we travel the world together. We are all a family."
In an interview with The WIP, she said she identifies as gender fluid but that she's "probably a woman."
"I don't know if I could ever really say that I was a girl – I was kind of a boy for a long time. I don't know, who knows? It changes".
When did David Bowie and Tilda Swinton meet?
Tilda starred in Bowie's music video for "The Stars (Are Out Tonight)" and also paid tribute to him as a celebrated glam-rock singer named Marianne Lane in the 2015 psychological drama film "A Bigger Splash," which references David Bowie's glam alter ego Ziggy Stardust.
The music video for "The Stars (Are Out Tonight)" premiered in February 2013 and stars David Bowie and English actress Tilda Swinton as his wife
The two doppelgangers first met when David Bowie called Tilda to ask if she'd star in the music video for "The Stars (Are Out Tonight)."
"The moment happens when the phone rings and it's someone who calls themself David Bowie, and you never stop pinching yourself," she told The Daily Beast.
"It was the easiest thing in the world. I was talking recently with a friend of mine who's determined to never meet her heroes, and I have another friend who's been horribly disillusioned a couple of times. But I've had a wonderful ride with meeting people who have been my North Stars, and Bowie's definitely one of them. He feels like my cousin; like the cousin I never had."
What is Tilda Swinton's net worth?
She has an estimated net worth of $10 million, a number that likely would be much higher if Tilda hadn't spent the 1980s and 1990s acting largely in unprofitable arthouse films and experimental movies.
Tilda has two children, twins Honor Swinton Byrne and Xavier Swinton Byrne.
Tilda Swinton Facts
| Net Worth: | $10 million |
| --- | --- |
| Full Name: | Katherine Matilda Swinton |
| Born: | November 5, 1960, in London, United Kingdom |
| Dating: | She is dating Sandro Kopp, a German/New Zealand visual artist, based in the Highlands of Scotland. |
| Kids: | Honor Swinton Byrne and Xavier Swinton Byrne |
| Weight: | 126 pounds (57 kg) |
| Shoe Size: | 8 (US) / 38 (EU) |
| Height: | 5' 10'' (178 cm) |
| Nationality: | British |
| Source of Wealth: | Film, Television |
| Ethnicity/Race: | Scottish, English, Northern Irish |
Tilda Swinton's Favorite Heels and Shoes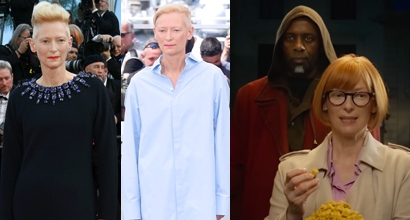 The award-winning actress is starring in Three Thousand Years of Longing, a George Miller adaptation of the 1994 short story…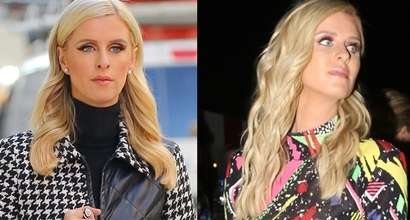 Nicky Hilton showed up for Paris Hilton's wedding celebrations on Friday night in a Balmain high neck 80s jacquard mini…
In February 2014, Tilda Swinton channeled her eerie doppelgänger, David Bowie, at the premiere of director Wes Anderson's latest film,…
While Gwendoline Tracey Philippa Christie portrayed Brienne of Tarth in the HBO fantasy-drama series Game of Thrones (2012–2019), many seem…
Tilda Swinton held hands with her 21-year-old daughter Honor Swinton Byrne at the screening of Parasite on Tuesday night in…
It's no secret that high heels and tight-fitting shoes can cause extreme discomfort and even lasting health issues. Foot bunions are…
A bevy of stylish beauties attended the Vogue Paris Foundation dinner during this year's Paris Haute Couture Fashion Week. A-list…
This year's Paris Haute Couture Fashion Week has surprised and delighted us all, thanks to shows from luxury labels such…
Runway shows are hip and happening in Paris at the moment (it's Paris Fashion Week for Spring/Summer 2014 Haute Couture!)….
Thank god it's finally September. After a largely ho-hum month of August fashion-wise, things are finally heating up! Let's start…