To say 2020 was a difficult year is an understatement. Aside from taking a heavy toll on various industries, thousands of lives were lost and forever changed because of the COVID-19 pandemic.
The entertainment industry also suffered great losses. Movie and TV productions have been halted, and some major film releases have also been postponed. Sadly, we also had to bid farewell to many celebrities that made their mark in Hollywood and touched our lives.
Saying goodbye is never easy. But while life is uncertain, death, as we all know, is inevitable. And as the coronavirus pandemic continues this year, let us remember the notable celebrities and Hollywood icons that we have lost so far in 2021.
14. Jahmil French (July 29, 1991 – March 1, 2021)
Best known for his role as Dave Turner in the Canadian teen drama television series "Degrassi: The Next Generation," Jahmil French also starred in Netflix's "Soundtrack," the Pop series "Let's Get Physical," and the film "Boost."
"It is with a heavy heart that I confirm the passing of a dear friend and client Jahmil French," his agent Gabrielle Kachman said in a statement. No details on the cause of death were made available.
Jahmil French visits Build to discuss the series "Soundtrack" at Build Studio on December 18, 2019, in New York City
"He will be remembered by many for his passion for the arts, his commitment to his craft, and his vibrant personality. I ask that you keep his family and friends in your thoughts and prayers at this difficult time," Kachman added.
13. Mary Wilson (March 6, 1944 – February 8, 2021)
Best known as a founding member of The Supremes, the most successful Motown act of the 1960s known for hits such as Baby Love and You Can't Hurry Love, Mary Wilson remained with the group until the American female singing group disbanded in 1977.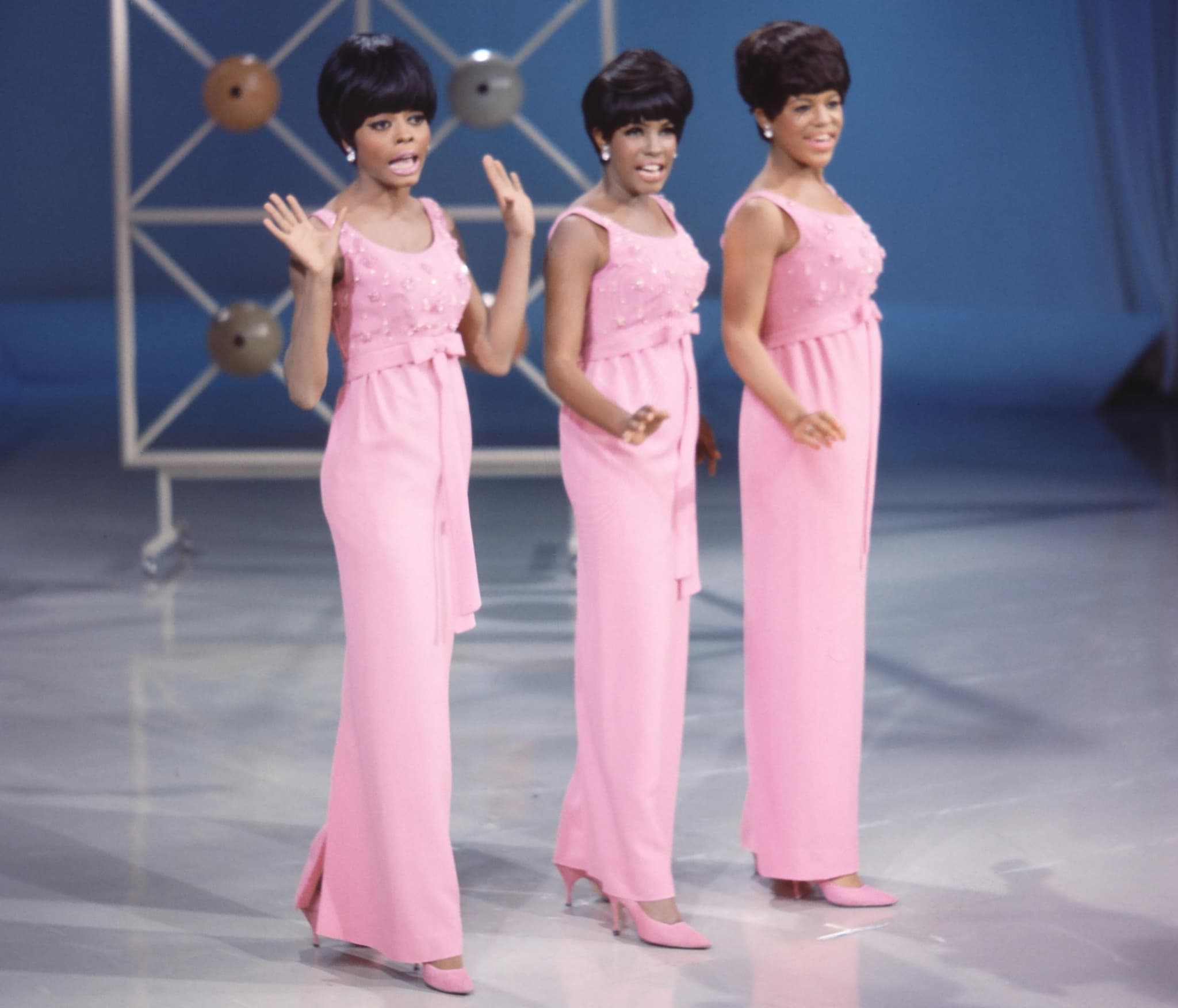 Diana Ross, Mary Wilson, Florence Ballard of The Supremes, America's most successful vocal group with 12 number-one singles on the Billboard Hot 100
The other original members were Florence Ballard, Diana Ross, and Betty McGlown. Dying at the age of 76 in her sleep from hypertensive atherosclerotic cardiovascular disease at her home in Henderson, Nevada, Mary Wilson had a net worth of $8 million at the time of her death.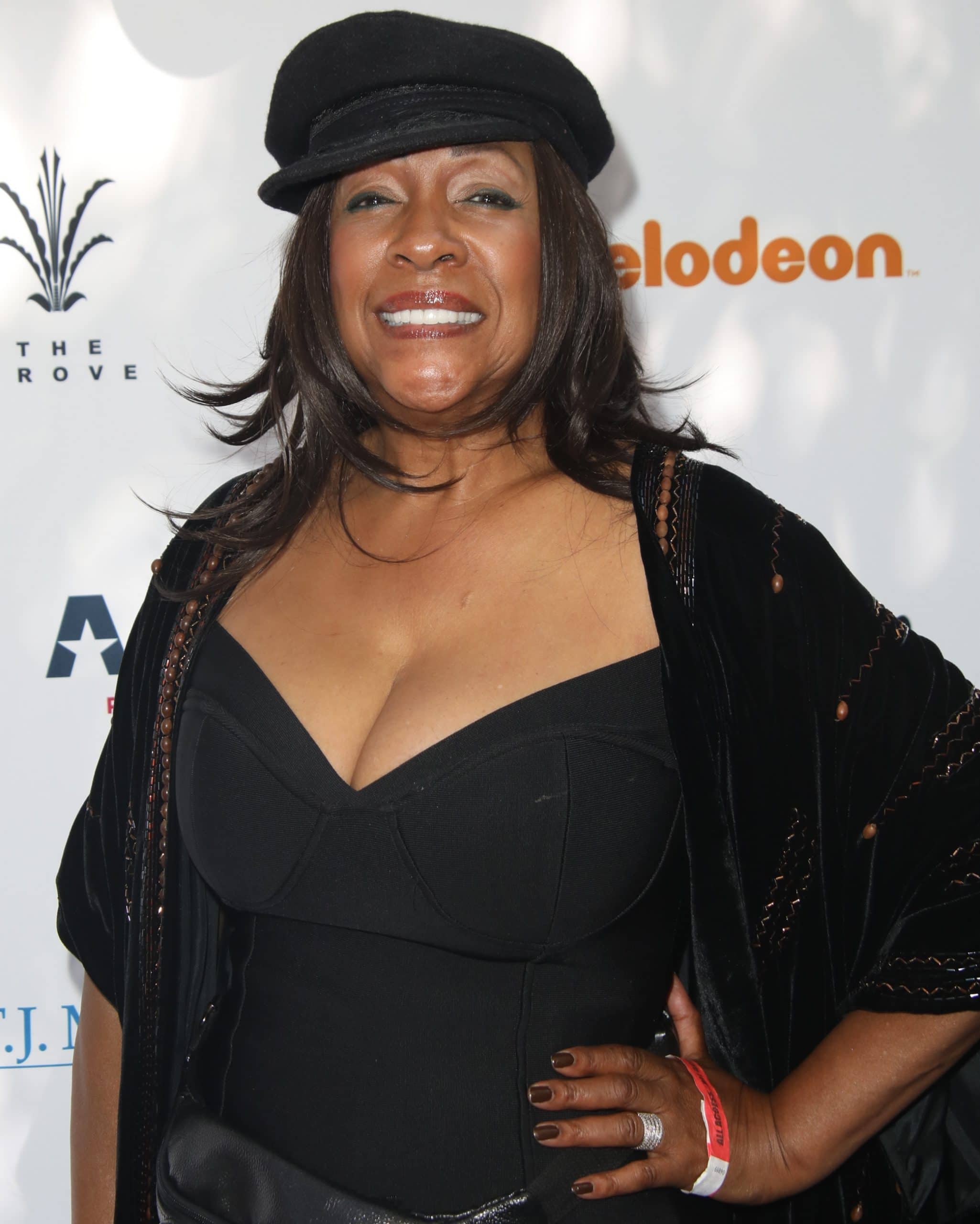 Mary Wilson attends T.J. Martell Foundation's 10th Annual LA Family Day at The Grove on October 5, 2019, in Los Angeles, California
12. Christopher Plummer (December 13, 1929 – February 5, 2021)
The winner of an Academy Award, two Primetime Emmy Awards, two Tony Awards, a Golden Globe Award, a Screen Actors Guild Award and a British Academy Film Award, the Canadian actor is best known for playing Captain Von Trapp in The Sound of Music (1965) opposite Julie Andrews.
Christopher Plummer also portrayed Arthur Case in the 2006 American heist thriller film Inside Man.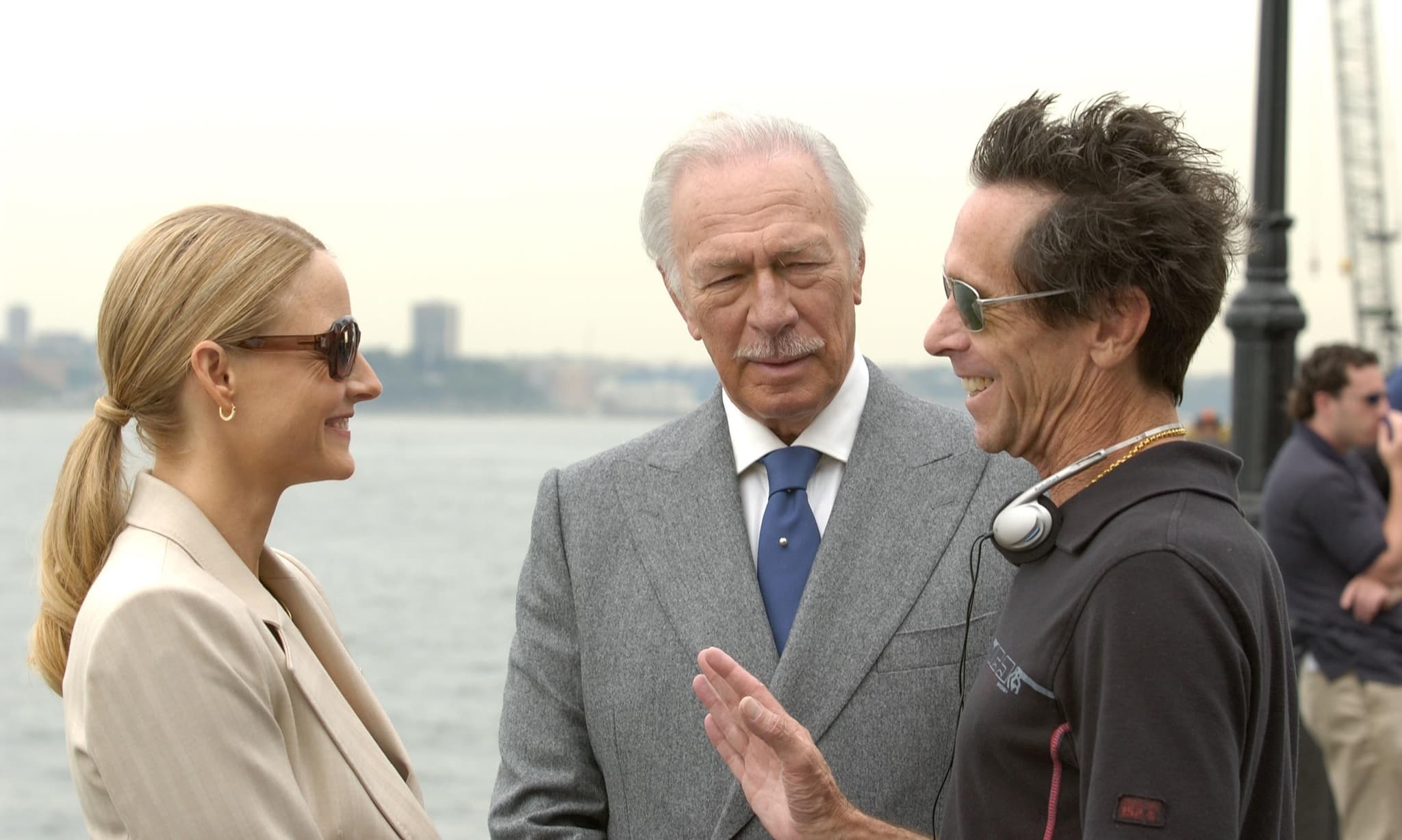 Jodie Foster, Christopher Plummer, and producer Brian Grazer on the set of Inside Man on December 6, 2005
Married three times, he had a net worth of $20 million dollars at the time of his death. Some of his other high-profile films are The Man Who Would Be King (1975), David Fincher's The Girl with the Dragon Tattoo (2011), and All the Money in the World.
11. Dustin Diamond (January 7, 1977 – February 1, 2021)
Best known for his role as Samuel "Screech" Powers throughout the Saved by the Bell franchise, Dustin Neil Diamond died after a three-week fight with stage 4 small cell carcinoma.
Dustin Diamond as Zack Morris' (Mark-Paul Gosselaar) nerdy friend Samuel "Screech" Powers on Saved by the Bell
He was 44 and had a net worth of around $300,000 at the time of his death. Not finding success after the end of Saved by the Bell, he filed for bankruptcy in California in 2001 and released a sex tape titled "Screeched – Saved by the Smell" in 2006.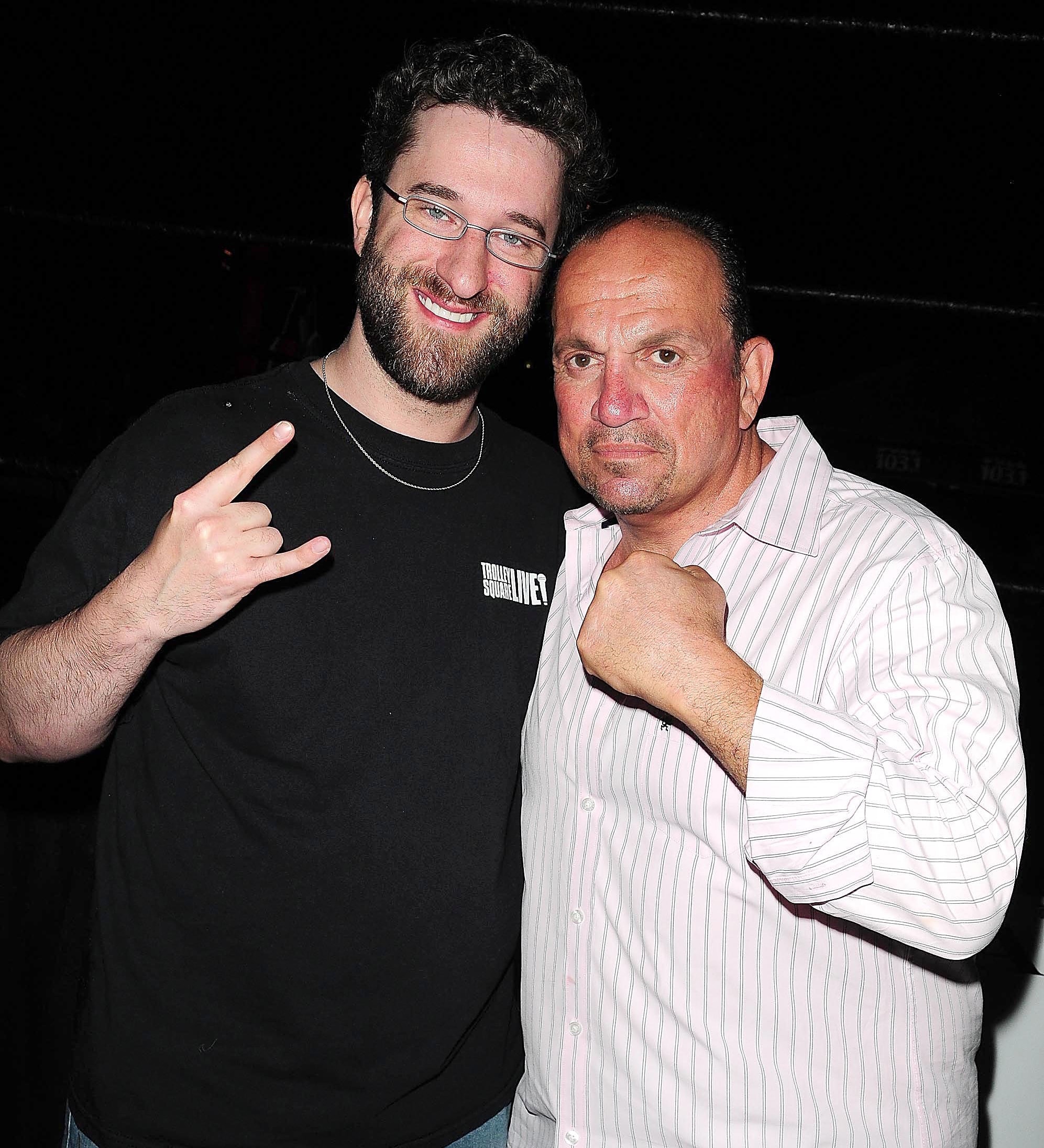 Dustin "Screech" Diamond and Frank Sorrentino attend a celebrity boxing match featuring Michael Lohan and Frank Sorrentino at The Ocean Manor on June 4, 2011, in Fort Lauderdale, Florida
10. Sophie Xeon (September 17, 1986 – January 30, 2021)
Nominated for the Grammy Award for Best Dance/Electronic Album for her debut album Oil of Every Pearl's Un-Insides in 2018, Scottish musician Sophie Xeon was a record producer, singer, songwriter, and DJ.
Mononymously known as Sophie, she died after falling from the rooftop of a three-story building while attempting to take a photograph of the full moon. No foul play was suspected in her death.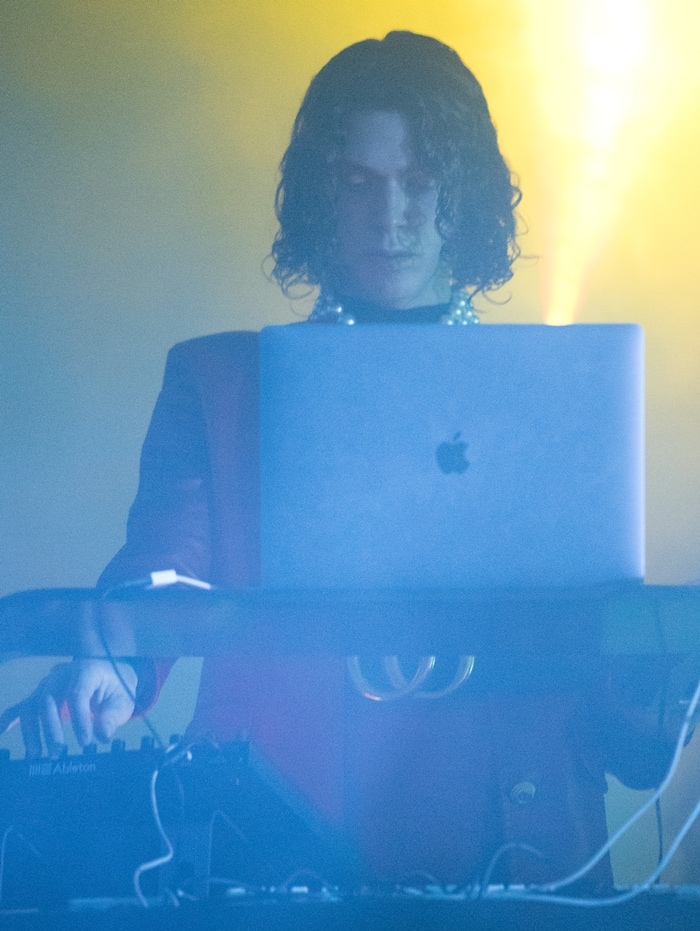 Record producer, DJ and singer Sophie (born Sophie Xeon) slipped and fell from the balcony of an apartment where she was staying
"True to her spirituality she had climbed up to watch the full moon and accidentally slipped and fell," a representative of the transgender musician said about her sudden death in Athens. "She will always be here with us."
9. Cicely Tyson (December 19, 1924 – January 28, 2021)
The first African American woman to receive an honorary Oscar, she was also Oscar-nominated for her role as a sharecropper's wife in the 1972 American DeLuxe Color drama film "Sounder."
She won a Tony Award in 2013 at age 88, the Presidential Medal of Freedom in November 2016, and touched TV viewers' hearts in the 1974 American television film "The Autobiography of Miss Jane Pittman."
Cicely Tyson (L) and fashion designer B. Michael attend the Television Academy's 25th Hall Of Fame Induction Ceremony at Saban Media Center on January 28, 2020, in North Hollywood, California
Also the winner of three Emmy Awards and a Screen Actors Guild Award, she had a net worth of $10 million dollars at the time of her death. Cicely Tyson was 96 years old and no cause of the death was given.
8. Cloris Leachman (April 30, 1926 – January 27, 2021)
The winner of an Academy Award, a British Academy Film Award, a Golden Globe Award, and a Daytime Emmy Award, American actress and comedian Cloris Leachman died of natural causes in Encinitas, California. She was 94.
American television sitcom The Facts of Life cast members Lisa Whelchel (as Blair Warner), George Clooney (as George Burnett), MacKenzie Astin (as Andy Moffet), Kim Fields (as Dorothy "Tootie" Ramsey), seated, Mindy Cohn (as Natalie Green), Cloris Leachman (as Beverly Ann Stickle), Nancy McKeon (as Joanne "Jo" Polniaczek)
Born on April 30, 1926, in Des Moines, Iowa, she is best remembered for her roles as lonely housewife Ruth Popper in The Last Picture Show (1971), the delightfully neurotic Phyllis Lindstrom on "The Mary Tyler Moore Show", Frau Blücher in Young Frankenstein (1974), and Madame Defarge in History of the World, Part I (1981).
Cloris Leachman with her daughter, actress Dinah Englund, at the 55th Annual ICG Publicists Awards at the Beverly Hilton Hotel on March 2, 2018, in Beverly Hills, California
In the early 2000s, she starred as Lois's (Jane Kaczmarek) tyrannical mother Ida on Fox's television sitcom "Malcolm in the Middle." The multiple Emmy winner had a net worth of $10 million at the time of her death.
7. Mira Furlan (September 7, 1955 – January 20, 2021)
Best known for her roles as Delenn, the Minbari ambassador to Babylon 5, in the science fiction television series Babylon 5 (1993–1998), and as French woman Danielle Rousseau in Lost (2004–2010), Mira Furlan died at the age of 65 due to complications with West Nile Virus.
Pictured at the opening night of the Hollywood Film Festival at ArcLight Hollywood on September 24, 2015, in Hollywood, California, Croatian actress Mira Furlan died at her home in Los Angeles on January 20, 2021, due to complications with West Nile Virus
The Croatian actress and singer, who also starred as Ankica Vidmar in When Father Was Away on Business (1985) and as Mirza Alijagić in The Abandoned (2010), had a net worth of $3 million at the time of her death.
6. Joanne Rogers (March 9, 1928 – January 14, 2021)
Joanne Rogers, who was an accomplished pianist, died on January 14 at the age of 92. She was married to Fred Rogers, the creator of the preschool TV series Mister Rogers' Neighborhood.
She is survived by her sons, James and John, and three grandsons. Her estimated net worth was around $3 million at the time of her death.
5. Angie Jakusz (March 27, 1980 – January 8, 2021)
A contestant on season 10 of CBS Survivor, Angie Jakusz succumbed to a rare form of colorectal cancer on January 8. She was 40.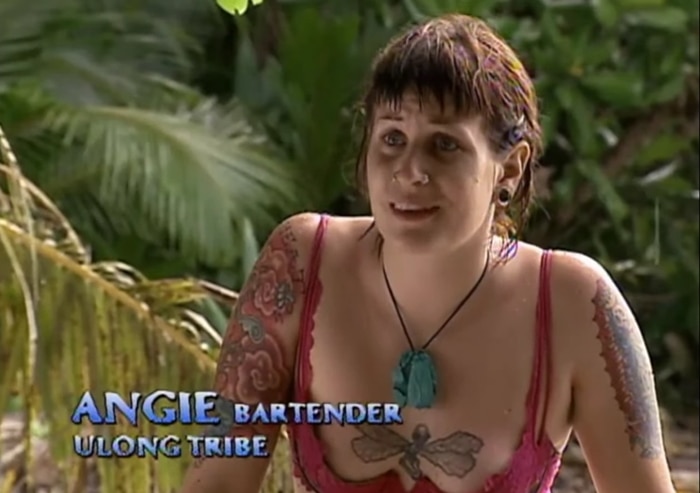 The tattooed bartender from Survivor Palau, Angie Jakusz, died from squamous cell colorectal cancer
At her death, she left behind her husband of nine years, Steven Calandra.
4. Marion Ramsey (May 10, 1947 – January 7, 2021)
The Police Academy star died on January 7 at the age of 73 after a short illness. She was best known for playing Officer Laverne Hooks in the Police Academy films.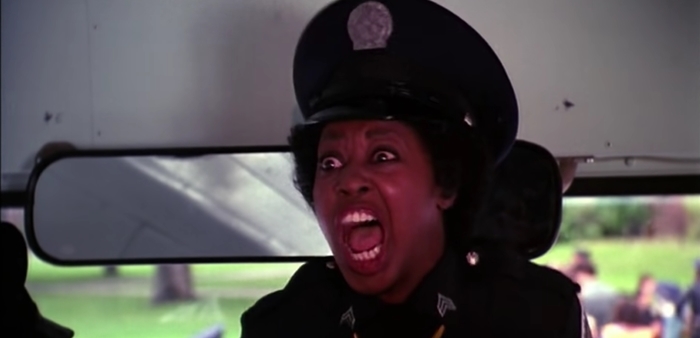 Marion Ramsey is best known for her role as the soft-spoken Officer Laverne Hooks in the Police Academy films
She had a net worth of approximately $1 million. No cause of death was given.
3. Tanya Roberts (October 15, 1955 – January 4, 2021)
Tanya, who was famous for her roles as a Bond Girl in 1985's A View to Kill, as Julie Rogers in the Charlie's Angels TV series, and as Midge in That '70s Show, died on January 4 at the age of 65.
Bond Girl Tanya Roberts died at the age of 65 on January 4, 2021
She was taken to Cedars-Sinai Hospital and had been placed on a ventilator since Christmas Eve after collapsing at her home following a hike.
Tanya had a net worth of $10 million at the time of her death.
2. Barbara Shelley (February 13, 1932 – January 4, 2021)
Nicknamed the Queen of Hammer, Barbara Shelley was best known for appearing in horror movies produced by Hammer Films. She died on January 3 at the age of 88.
Her agent clarified in a statement that she didn't die of COVID-19. "It wasn't COVID that took her; she had underlying issues."
Her estimated net worth was $1.2 million.
1. Kerry Vincent (June 1, 1945 – January 2, 2021)
A specialist cake designer and a judge on Food Network Challenge, Kerry Vincent died on January 2 at the age of 75 after losing her battle with an undisclosed illness. She is survived by her husband, Doug Vincent, founder of Angel Flight of Oklahoma.
Kerry Vincent died on January 2, 2021, after battling an undisclosed illness
Kerry had a net worth of $14 million at the time of her death.
Credit: WENN / Sheri Determan / Adriana M. Barraza / Instar / Avalon / Johnny Louis / 
David Lee /