On Monday, the 17th Annual Accessories Council Excellence Awards took place in New York. As expected, some famous and fashionable women graced the event's green carpet — Iman, Stacy Keibler, Tory Burch, and veteran actress Joan Collins, to name a few. But the three ladies who actually got our undivided attention were Olivia Palermo, Nicky Hilton, and designer Rebecca Minkoff. Their dresses showed off what we wanted to see — standout heels!
1. Olivia Palermo in Aquazzura
Let's start with our favorite of the night — the always-chic Ms. Palermo. Olivia channeled flapper glam for the evening by wearing a heavily fringed ankle-length dress and capping it off with standout accessories that included a retro-patterned clutch and some stunning gold lace-up sandals from Aquazzura.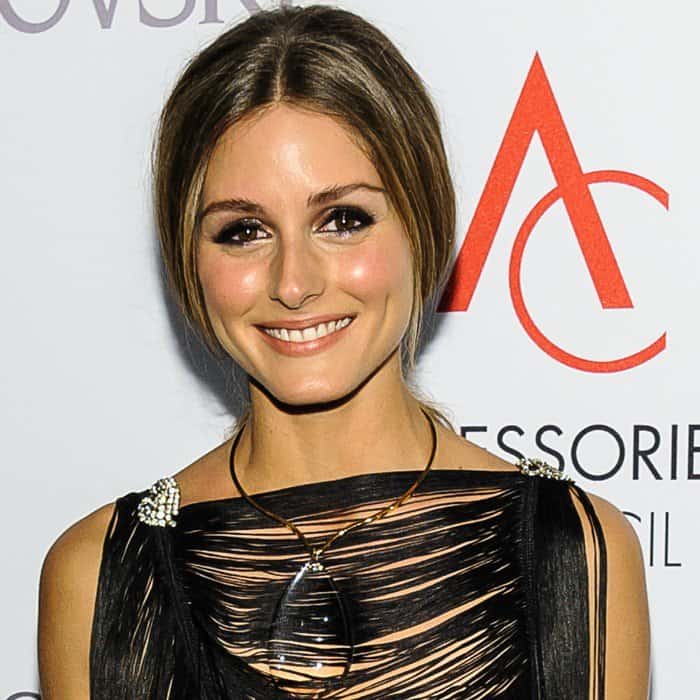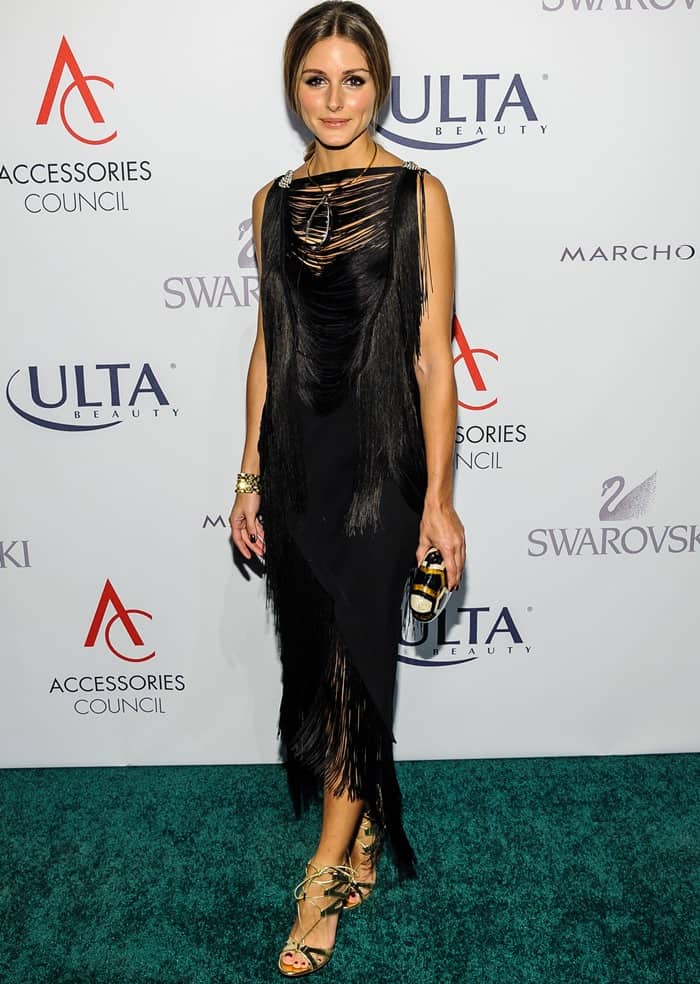 Olivia Palermo looking fabulous in a flapper-inspired fringed dress and gold lace-up sandals at the 17th Annual Accessories Council Excellence Awards held in New York on November 4, 2013
Olivia's pretty sandals from Aquazzura are called "Beverly Hills." They feature 4-inch-tall self-covered heels, lace-up details, and zip closures.
Olivia's pair is in metallic gold, but an orange-red version with slightly shorter heels is available at Neiman Marcus. Both colors, however, retail at a pricey $745 a pair.
Aquazzura "Beverly Hills" Lace-Up Sandals in Gold, $745 at Neiman Marcus
Aquazzura "Beverly Hills" Lace-Up Sandals in Red, $745 at Neiman Marcus
2. Nicky Hilton in Christian Louboutin
Ever the fashionable heiress, Nicky Hilton walked the green carpet of the Accessories Council Awards in a pretty printed shift dress from Valentino paired with dazzling red-bottom pumps from Christian Louboutin.
Nicky Hilton in a printed long-sleeved shift dress and crystallized Christian Louboutin pumps at the Annual Accessories Council Excellence Awards in New York on November 4, 2013
Nicky's shoes are reportedly called "Samira". They're lovely, but we could not find them anywhere online.
Fortunately, a similar style in blue called "Fifi" is available over at Barneys. These shoes feature crystallized uppers, rounded toes, and 4-inch-tall heels, just like Nicky's bedazzled pair.
Christian Louboutin "Fifi" Strassed Pumps, $3,295 at Barneys
3. Rebecca Minkoff in Rebecca Minkoff
Designer Rebecca Minkoff was also at the event. And why wouldn't she be when her accessories are fast becoming a cult favorite among Hollywood's most fashionable?
For the awards, Rebecca kept it classic yet modern by wearing a black fit-and-flare number paired with one-of-a kind pointy pumps that were no doubt from her very own collection.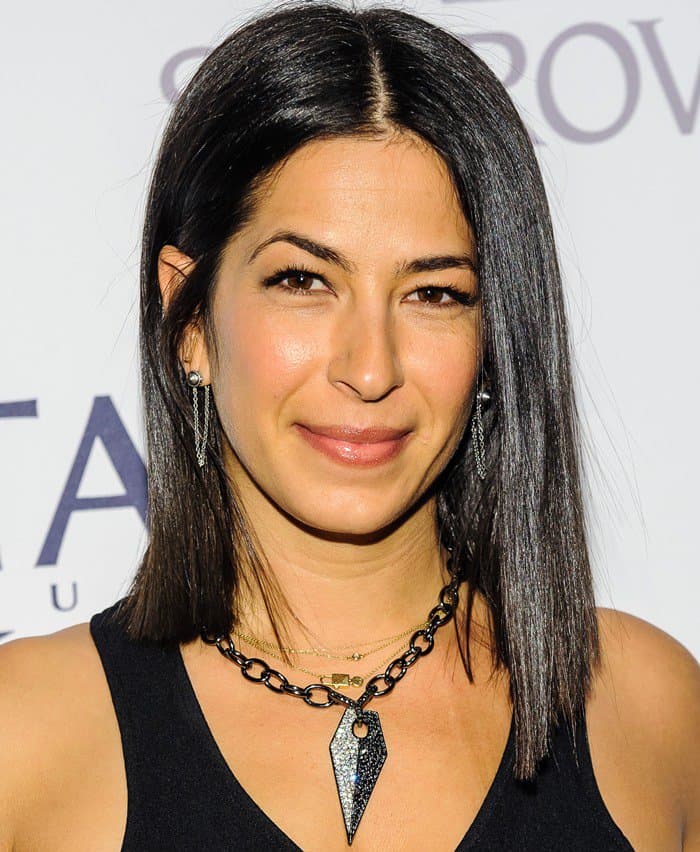 Rebecca Minkoff in a black dress and d'Orsay-bootie-pumps at the 17th Annual Accessories Council Excellence Awards held in New York on November 4, 2013
Rebecca's d'Orsay-bootie-pump hybrids are not available online at the moment, but here's an equally stunning pair at Shopbop that is undoubtedly from the same lineup. These "Abel" pumps feature 3.5 inch heels, two-tone coloring that is so neutral and easy to wear, and mixed-media materials (in textured and suede leather) for the uppers.
Rebecca Minkoff "Abel" Pumps, $295 at Shopbop
Now, here's the obvious question for you ladies — in your opinion, which pair gets your two thumbs up?
Let's forget about the outfits and the celebrities wearing them; let's just focus on the shoes. We know that all three styles are completely different from each other, so it may be unfair to compare. But that's what actually makes this "showdown" a lot more interesting. If you had to pick between exquisite metallic lace-up sandals, classic but crystallized pumps, and sleek d'Orsays that are completely modern and architectural, which would you grab?
Do hit the comment button and let us know!
Credit: C. Smith/WENN