Aside from the red carpet season, fashion week is the best time to do some style spotting. The streets are just literally flooded with the most stunning, eye-catching ensembles that are runway-worthy.
So, we did some bag spotting during New York Fashion Week, and we found drool-worthy pieces toted around by famous faces.
1. Katie Holmes
We just have to say that Katie Holmes is looking really great after her divorce with Tom Cruise. She does not only look more stylish, but she also seems to be way happier! With a staple white structured fashion week coat, Katie was carrying a Celine "Trapeze" bag in a gorgeous gray color. This sleek purse took the place of the well-loved Luggage Tote, and we've been gaga about it since its release. The price of this beauty starts at around $2,300.
Katie Holmes outside the New York Public Library attending the Marchesa fashion show in Manhattan, New York City, on February 12, 2014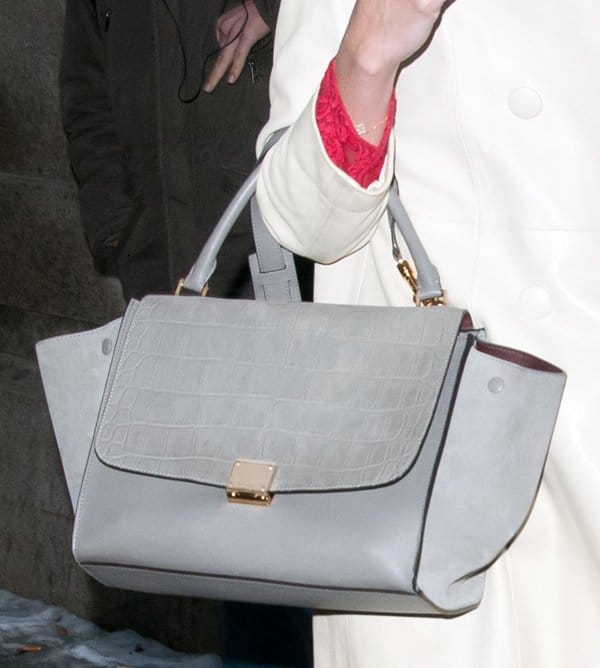 2. Karlie Kloss
Karlie Kloss perfected her winter style with a nice thick coat and ankle booties. To give her neutral outfit a boost, this towering beauty finished it off with a gorgeous Michael Kors tote in python skin. It was a great way to pay homage to the designer's show that she attended.
Karlie Kloss attending the Michael Kors show during Mercedes-Benz Fashion Week Fall/Winter 2014 in New York City on February 11, 2014
3. Anna Kendrick
'Twilight' star Anna Kendrick just has it all, doesn't she? Her acting career is on the rise, she has a pretty face matched by a great personality, and her style is on-point, too. We absolutely love her classic black tote by Alexander McQueen. The "Heroine" tote, which retails for around $2,900, is visibly timeless, polished, and an all-year-round piece.
Anna Kendrick attending the Mercedes-Benz Fashion Week Fall/Winter 2014 in New York City on February 11, 2014
4. Olivia Palermo
Fashion Week wouldn't be complete without a sighting of this pretty-faced trendsetter. With her eclectic ensemble, Olivia Palermo fit perfectly among the big names in the fashion world. To tone down her bold look, Olivia opted for a classic-looking Givenchy "Antigona" with a luscious crocodile leather finish. This covetable arm candy is priced at around $2,400.
Olivia Palermo outside the New York Public Library attending the Marchesa fashion show in Manhattan, New York City, on February 12, 2014
Like all these stylish mavens featured above, we will never get enough of polished totes. Here are two great alternatives from ShoeDazzle:
Madison 'Gentry', $49.95 at ShoeDazzle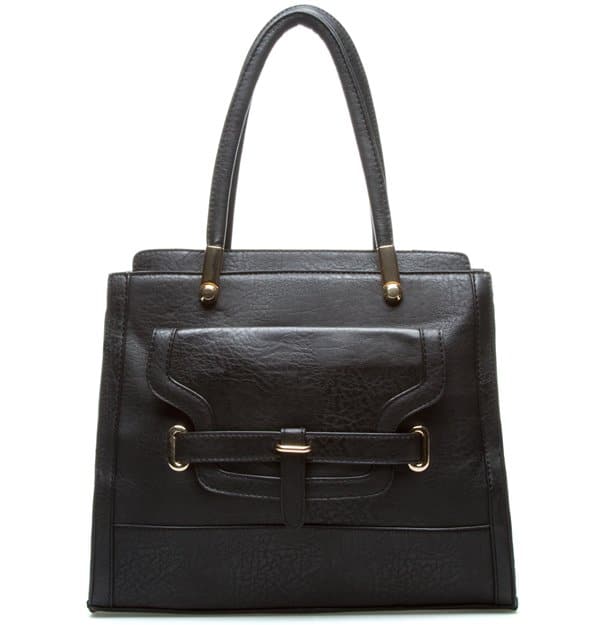 "Delton" in Black, $49.95 at ShoeDazzle
Credit: WENN/Ivan Nikolov/Alberto Reyes/TNYF