You can't help but be a little envious with Charlize Theron. The statuesque beauty simply oozes with effortless style, whether she's on the red carpet, attending an event, or doing something as ordinary as running errands.
Take for instance last Tuesday when the 'Snow White and the Huntsman' actress was spotted arriving at Staples center with her mother to watch the Lakers vs. Spurs game. For the casual affair, Charlize layered on a tee over a tank, paired it with dark denims, and capped off the look with black sandal booties.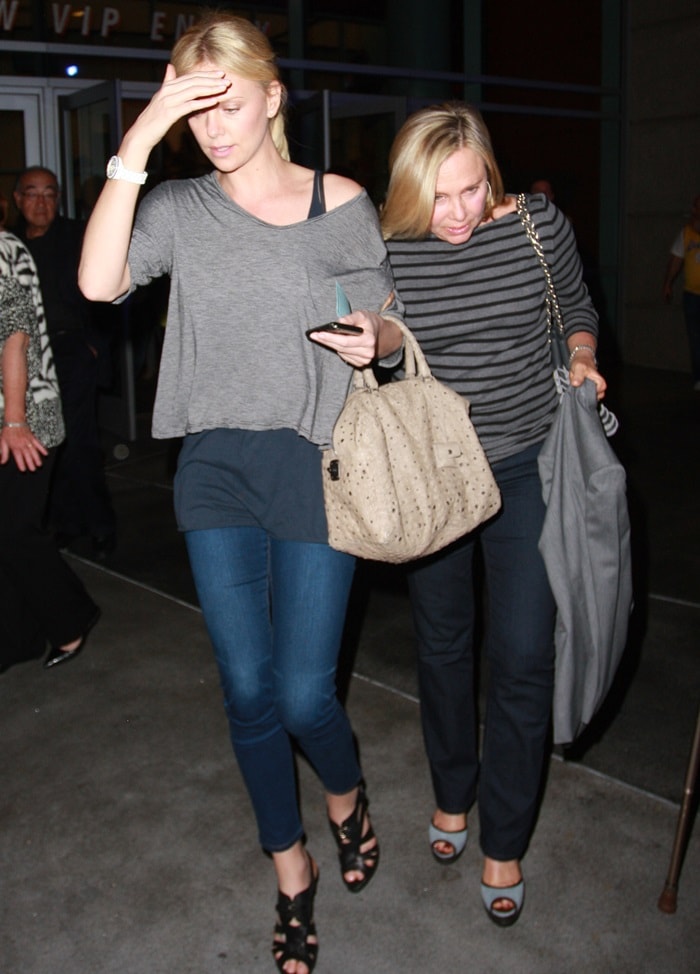 Charlize Theron and her mother Gerta arriving at the Staples Center for the Los Angeles Lakers v San Antonio Spurs game in Los Angeles on April 17 2012

See? It's so natural for her.
Of course, because this is Your Next Shoes, we're also here to talk about those fierce looking "Ultime" cage sandals from Christian Dior on her feet. We were able to find the taupe version (more like nude) at Bluefly.
Christian Dior 'Ultime' Cage Sandals, $696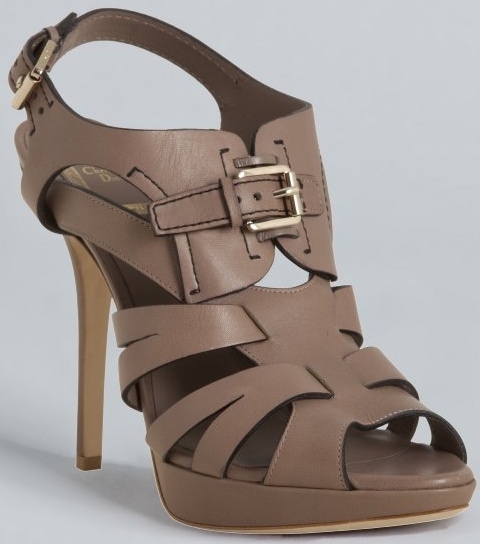 The ones on Charlize are in black so you can't really appreciate the details. But with the lighter color in closer view, you can see how add-ons like a buckled strap and an interwoven vamp make the shoes quite intriguing and attractive to wear.
Just a few days later, she donned a black Dion Lee Fall 2012 dress paired with Giuseppe Zanotti black strappy sandals. The dress features sexy illusion panels, and incidentally we've featured Lindsay Lohan wearing the exact same halter dress.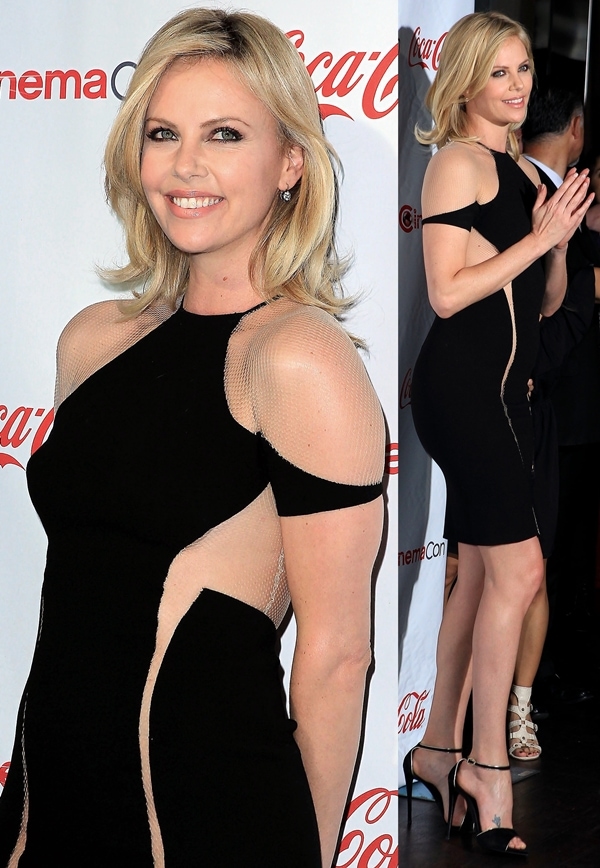 Charlize Theron at CinemaCon 2012 Big Screen Achievement Awards at Caesars Palace Resort and Casino in Las Vegas on April 26, 2012
Charlize Theron wearing Giuseppe Zanotti black strappy sandals

As a bonus, we want to share with you a hot pair of shoes Charlize was spotted wearing back in 2009. She paired a gold metallic Lanvin Pre-Fall 2009 dress with a leather pair of Christian Dior Pre-Fall 2009 pumps. Don't you love the steel heels?
Charlize Theron at the premiere of the movie 'The Burning Plain' held at the Cinema Publicus in Paris on March 2, 2009
Charlize Theron wearing Christian Dior Pre-Fall 2009 pumps

Which of the outfits featured do you like the most?
Credit: LIFE / WENN / DJDM / Judy Eddy