Charlize Theron showed off her long legs and towered over her boyfriend at the premiere of The Gunman held at BFI Southbank on Monday in London, England.
Charlize Theron is much taller than you'd think
The 5′ 10″ (1.77 m) tall South African and American actress, producer, and fashion model was there to support her tiny 5′ 8″ (1.73 m) boyfriend, Sean Penn.
Charlize Theron and Sean Penn at the premiere of The Gunman held at BFI Southbank in London on February 16, 2015
We love Charlize's classy black Halston Heritage halter gown that features a modern gold neckline. She carried an Emm Kuo clutch and completed the ensemble with a pair of Stuart Weitzman "Nudist" sandals.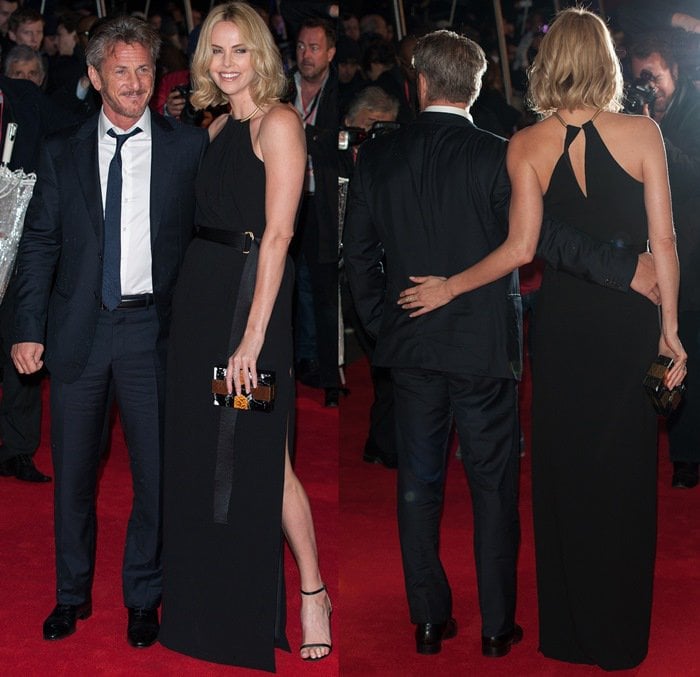 Charlize Theron in a classy black Halston Heritage halter gown
Charlize Theron toted an Emm Kuo clutch
Since Charlize towers over Sean Penn without heels, perhaps he would have preferred if she'd worn a pair of flats?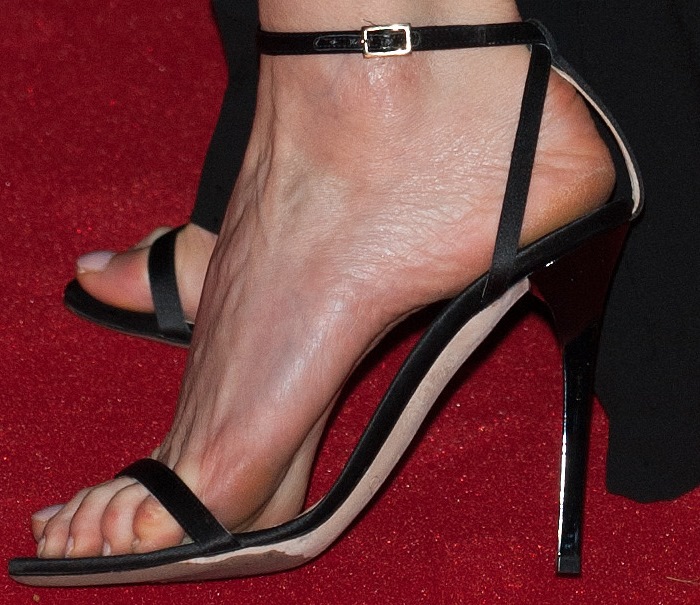 Charlize Theron added inches to her height with black stiletto heels
Do you like Charlize's all-black ensemble, or do you think it needed some color?
We have previously seen the same ankle-strap sandals on Kiernan Shipka, Jennifer Lopez, Juliette Lewis, January Jones, Solange Knowles, Ariana Grande, Olivia Wilde, Jamie Chung, AnnaSophia Robb, Vanessa Hudgens, Stana Katic, Bella Thorne, Sophia Bush, Jordin Sparks, Rita Ora, Lucy Hale, Chloe Moretz, Kendall Jenner, LeAnn Rimes, Blake Lively, Megan Fox, Sarah Hyland, Rosie Huntington-Whiteley, Lady Gaga, and many more.
Stuart Weitzman "Nudist" Single-Band Sandals, $215.67 – $398 at Amazon and Zappos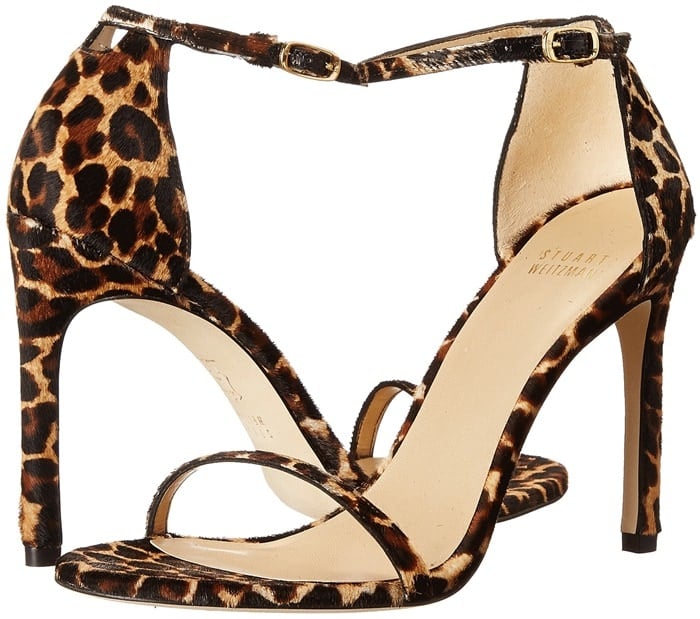 Credit: WENN / Daniel Deme