Chloe Moretz has learned her lesson. The 19-year-old was one of the first to comment on Kim Kardashian's nude selfie, but it looks like now she has decided to remain mum about the controversial reality star's latest topless post.
We're talking about the picture of Kim and supporter Emily Ratajkowski — the two got together to take a topless mirror selfie together. Both are clothing free above-the-waist, and have their middle fingers up in the air. Kim shared the pic on her Instagram almost a week ago, but it failed to drum up the same level of drama that her first nude selfie did. Are others taking a cue from Chloe and also ignoring Kim? Check out the pic: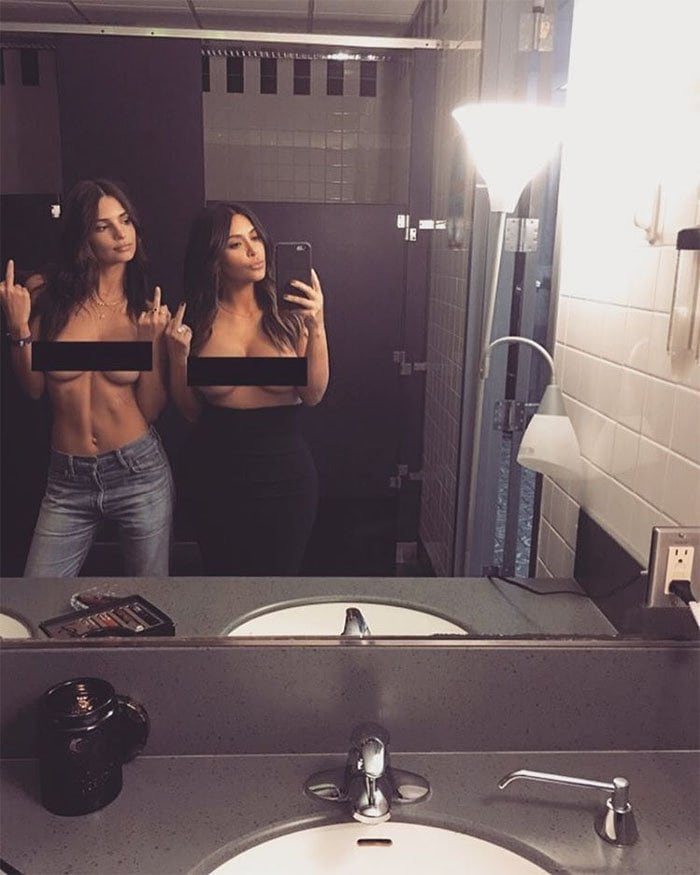 Emily Ratajkowski and Kim Kardashian posing topless in the latter's Instagram post captioned, "When we're like…we both have nothing to wear LOL @emrata" — posted on March 31, 2016
It looks like Chloe has better things to do now than comment on Kim's publicity stunts — like enjoying a meal with a good friend at the ll Pastaio restaurant in Beverly Hills.
The "Carrie" star dressed down in a printed bomber jacket, gray tank top and black skinny jeans for her lunch at the pricey restaurant, and let her star power do all the talking. She didn't seem to care that she had bedhead hair and no makeup on.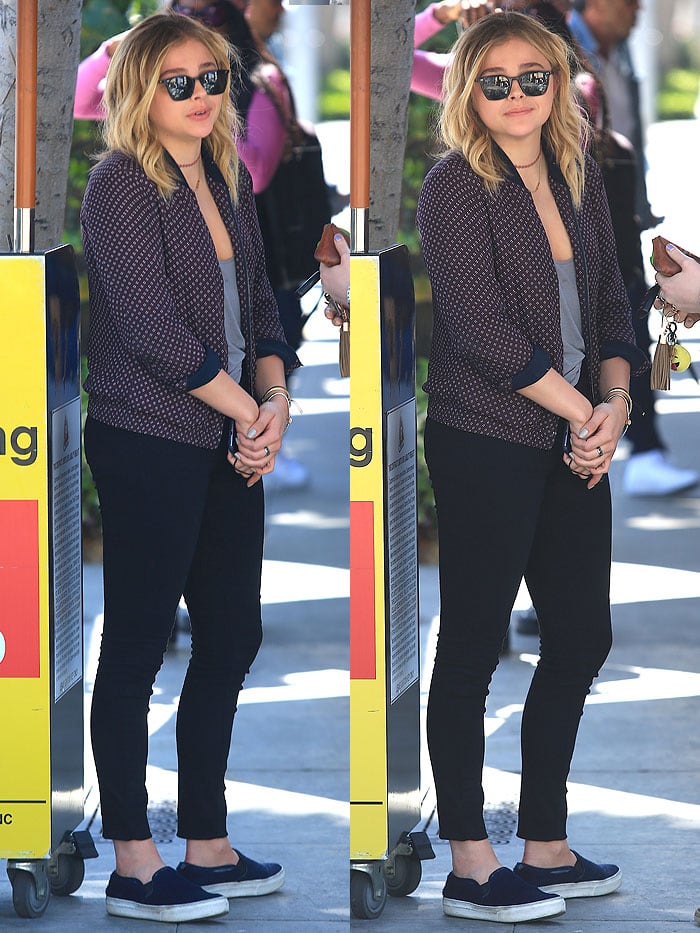 Chloe Moretz waiting at the valet parking outside the ll Pastaio restaurant in Beverly Hills, California, on April 4, 2016
Chloe Moretz patiently waiting for her ride and giving the paps a quick photo-op
Chloe Moretz outside the ll Pastaio restaurant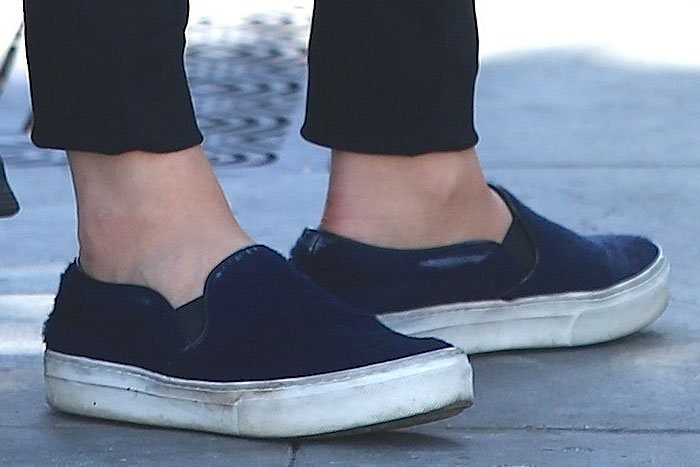 Closeup of Chloe Moretz's beat-up Celine blue ponyhair slip-on sneakers
Fresh-faced Chloe can get away with going super-casual at ll Pastaio. She also can get away with wearing beat-up and worn-in shoes, because those are actually Celine slip-on sneakers that go for up to $1,000! Get the look for less with our finds from Keds and Kenneth Cole below.
Keds "Double Decker" Slip-On Sneakers, $35.82 to $86.44 (before: $90) at Amazon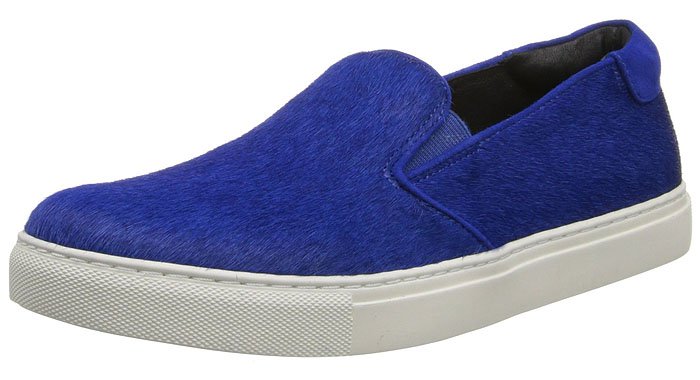 Kenneth Cole "King" Haircalf Sneakers, $49.99 to $92.65 at Amazon
Credit: Winston Burris/WENN/Kim Kardashian's Instagram