As the summer months go by, it's become clear that a pair of minimalist ankle-strap sandals can be a simple yet stylish complement to a warm weather dress.
Take, for example, Chloe Sims, who showed off her sexy feet in black ankle-strap sandals from Zara at a recent signing for her book, 'The Only Way Is Up: My Story' (available at Amazon).
Chloe Sims looked sexy at her book signing for The Only Way Is Up: My Story in Manchester, England, on July 28, 2013
The British reality TV star also wore a simple gray dress with a tulle skirt and spiced up the look with a large statement necklace and a high hair bun.
Chloe Sims with a high hair bun in a hot summer dress
Proudly holding a copy of her book while posing for the cameras, Chloe captured the ease of summer style.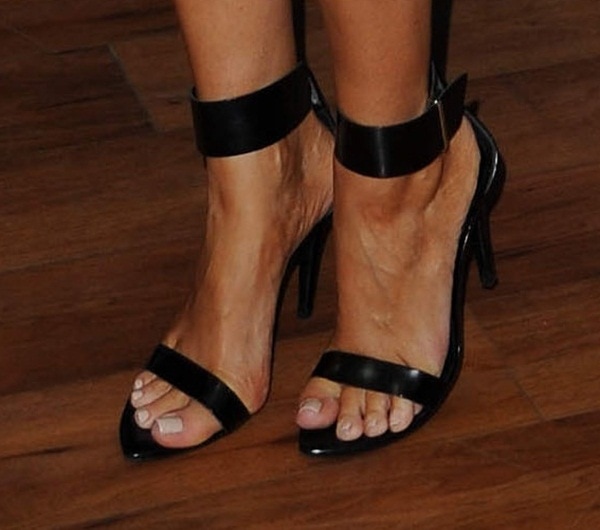 Chloe Sims shows off her pretty feet in black sandals
What do you think of Chloe's look? It's not all that far from the outfit Lauren Conrad wore to her own book signing last month.
Chloe's Zara sandals are quite the catch. They're sexy, polished, and, most importantly, very budget-friendly.
Summer's not over yet! If you're in need of ankle-strap sandals, a pair from Zara is a must.
Zara Ankle-Strap Sandals, $50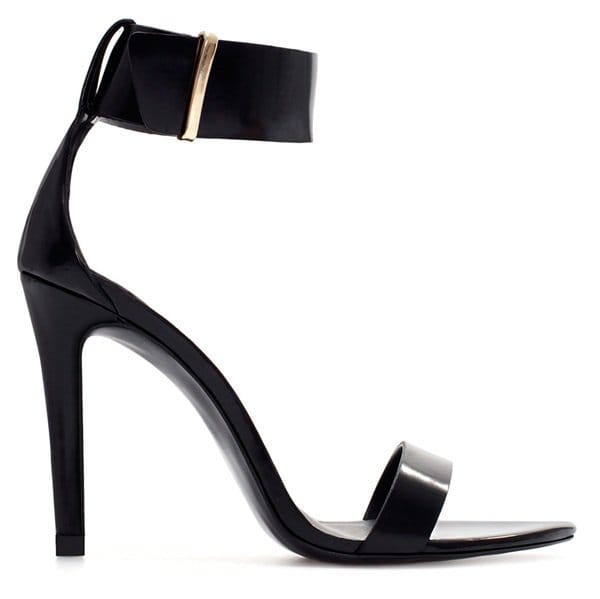 Credit: Steve Searle / WENN