Hey, if by some chance you're someone who is too rich that you have more money than you can handle, here's a pair you might want to grab – the Christian Louboutin "Daffodile Brodee".
Believe us when we say the moment you lay your eyes on these shoes, you won't be able to take 'em off it.
Christian Louboutin Daffodile Brodee Pumps, $2,295
The Daffodile Brodee is a rare "Collector" design created by Louboutin to celebrate his 20th year in the industry. He wanted to craft a pair that no one can ever forget, and indeed, it is quite unforgettable. How can you ignore such a stunner?
Truly, Loubi outdid himself once again for the Daffodile Brodee is such a work of art; a masterpiece if you can call it; one worthy of a showcase in your shoe gallery.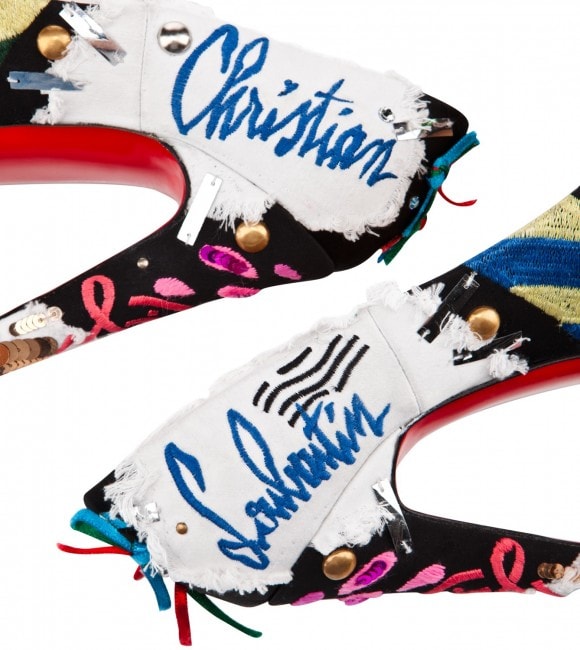 Gorgeous, yes? The Louboutin website has dubbed it "tres fantastique", and rightly so with its colorful hand-embroidered and hand-beaded crepe satin material.
Of course, like any other Daffodile from Mr. Red Bottom, the pair stands quite high at 6 inches, though that can easily be managed by the 2.5 inch thick platforms. Towering height aside, these are the kind of shoes you can practically wear with anything; or perhaps even everything!
Now the ultimate question in your mind would probably be, how much does such beauty cost? Well, let's just say that even the royals will bat an eyelash once they see the tag – a hefty $2,295.
So far, only one celebrity has been spotted with this pair, namely Alicia Keys at the NYC premiere of The Mountaintop.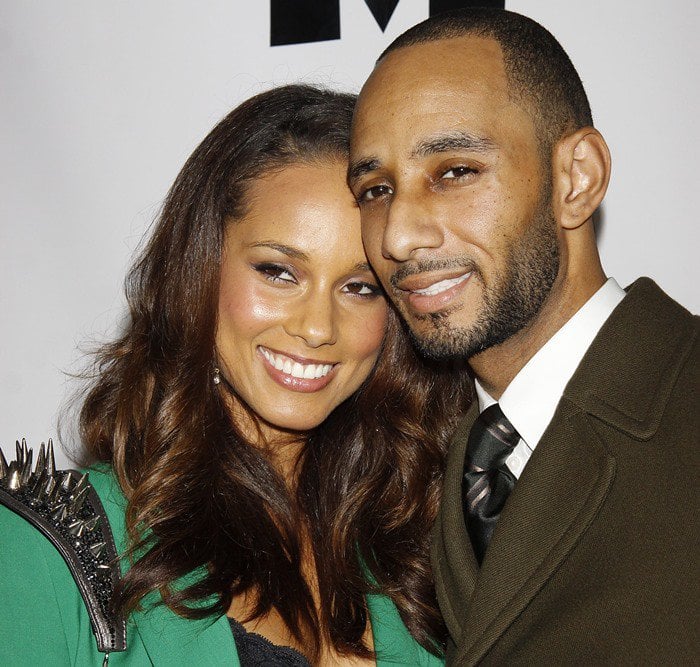 Alicia Keys and husband Swizz Beatz attend The Mountaintop Broadway opening night at The Bernard B. Jacobs Theater in NYC on October 14, 2011
The American singer, songwriter, record producer, and actress styled the pumps with a green blazer, black pants, and a stunning "Artemis" spiked leather shoulder bag from Christian Louboutin.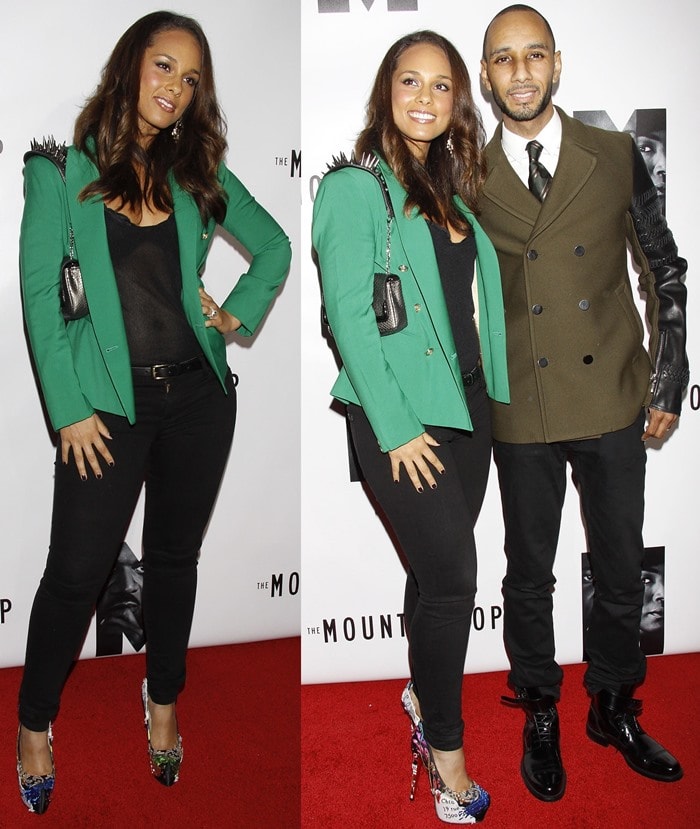 Alicia Keys toted an Artemis spiked leather shoulder bag from Christian Louboutin
The Mountaintop shares the same director, Kenny Leon, as Alicia Keys' upcoming Broadway show Stick Fly.
Alicia Keys rocks Christian Louboutin Daffodile Brodee pumps

Now going back to those Daffodile Brodee pumps. Right now it is out of stock online, but if you're rich enough, you might be able to pull some strings and get yourself a pair. Once you get a hold of one, do enjoy it to its fullest…and do tell if it's really ALL worth it.
Credit: WENN / Joseph Marzullo