Apple's Jony Ive and designer Marc Newson have collaborated with U2 singer Bono to organize the (RED) auction at Sotheby's. They have spent almost two years to curate items for the auction, which comprises a wide range of objects.
While the most expensive item to be auctioned is a Leica digital camera custom-made by Jony Ive and Marc Newson (estimated price $500,000-$700,000), you're likely more interested in the following custom-made Christian Louboutin boots: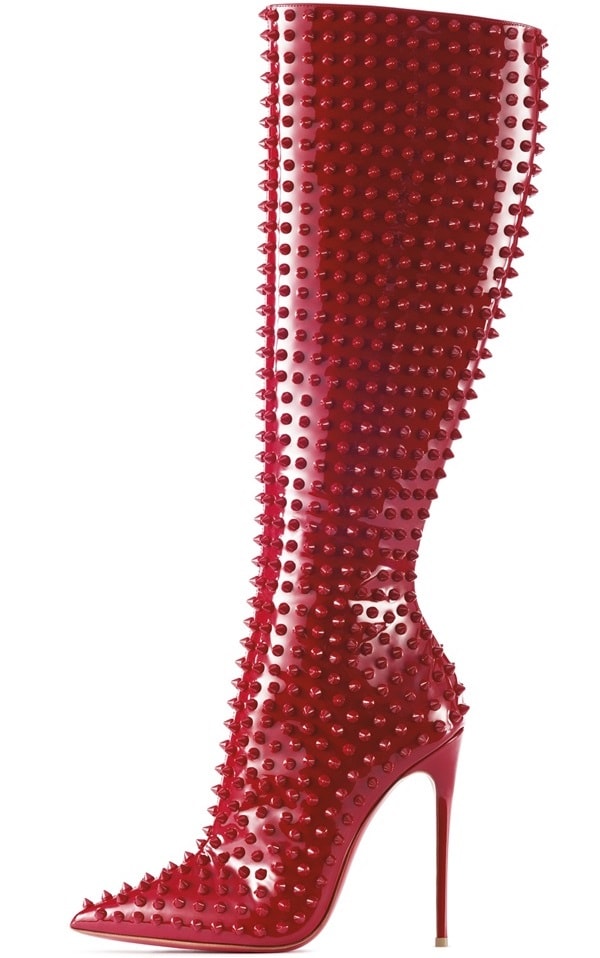 Christian Louboutin PAIR OF BESPOKE BOOTS, $20,000-$30,000
You don't need to worry about the boots fitting as they'll be made to your size if you win the auction. While limited edition shoes usually are made in the dozens or hundreds, you can rest assured that you'll be the only person in the world owning these exact boots.
Proceeds from the auction, which will be held on November 23 in New York City, will be donated to the Global Fund to Fight AIDS, Tuberculosis, and Malaria.
While the custom-made Louboutin boots are expensive, just buying a regular pair of red Christian Louboutin boots from Neiman Marcus will set you back close to $2000:
Christian Louboutin 'Acheval' Suede-Back Knee Boot, $1795
If you're looking for a more affordable pair of red boots, then our friends at ShoeDazzle may be of help with these over-the-knee boots starting from just $7.49:
"Oshay" Red Boots, $7.49 at ShoeDazzle