The very pregnant Ciara is proud of her growing belly. If you've been following her on Instagram, you may have noticed that she's been showing off her baby bump a lot! She just loves her pregnant body, so we were not surprised to see her in a stunning maternity spread for W magazine's latest issue. The singer shared some of the photos from the shoot on Instagram.
Photographed by Carlos Serrao, Ciara did sexy poses in various designer outfits, including swimsuits and fitted dresses. Her best accessory, of course, was her baby bump! Grateful for the opportunity, she captioned one of the photos from the shoot as follows: "Thank You @Wmag For Documenting One Of The Most Special Times In My Life, In The Most Beautiful Way Possible. #MyMostFavoriteShoot2Date #HappyTimes."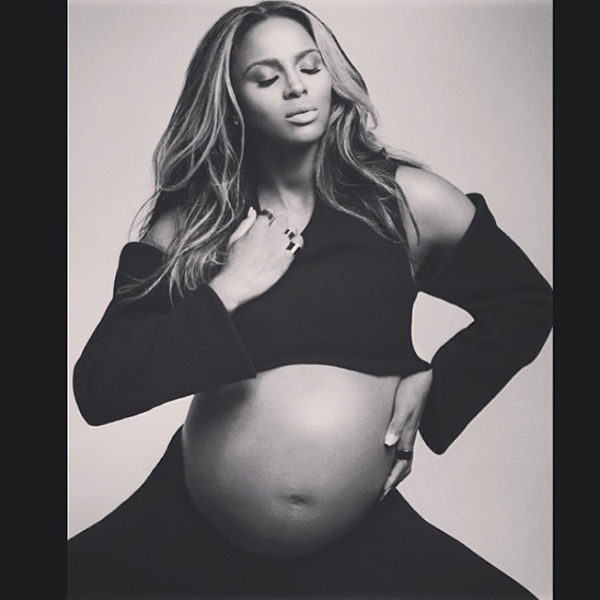 Ciara is eight months pregnant, and she's still looking really gorgeous! We especially love the last photo above, which shows her wearing a long white form-fitting dress with a thigh-high slit. She's positively glowing, and her face speaks of fierce confidence.
The 'Lance' sandals she's wearing in the picture are from Jimmy Choo. They are in nude leather and feature cross straps with double buckled ankle straps, open toes, and heels that measure about 4.5 inches. You can find them at Nordstrom and Neiman Marcus: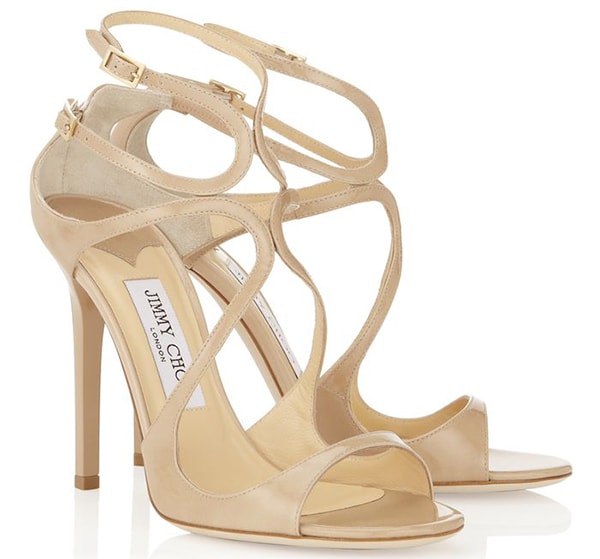 Jimmy Choo "Lance" Sandals in Nude, $775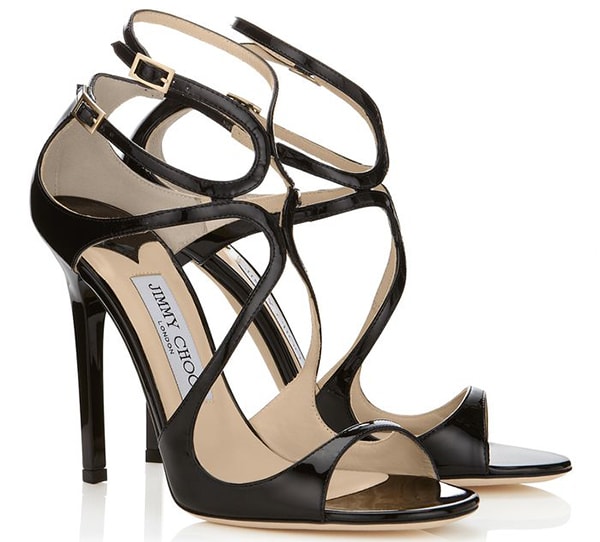 Jimmy Choo "Lance" Sandals in Black, $775
Jimmy Choo "Lance" Sandals in Red, $775
Credit: Ciara's Instagram