Ciara was over the moon when she announced her engagement to NFL player Russell Wilson earlier this month. They announced the news on March 11 while on a romantic getaway in Seychelles.
And on Saturday, she reminded her fans that she's officially off the dating market as she flaunted her massive cushion-cut diamond engagement ring at the season grand opening of the Marquee Dayclub in Las Vegas.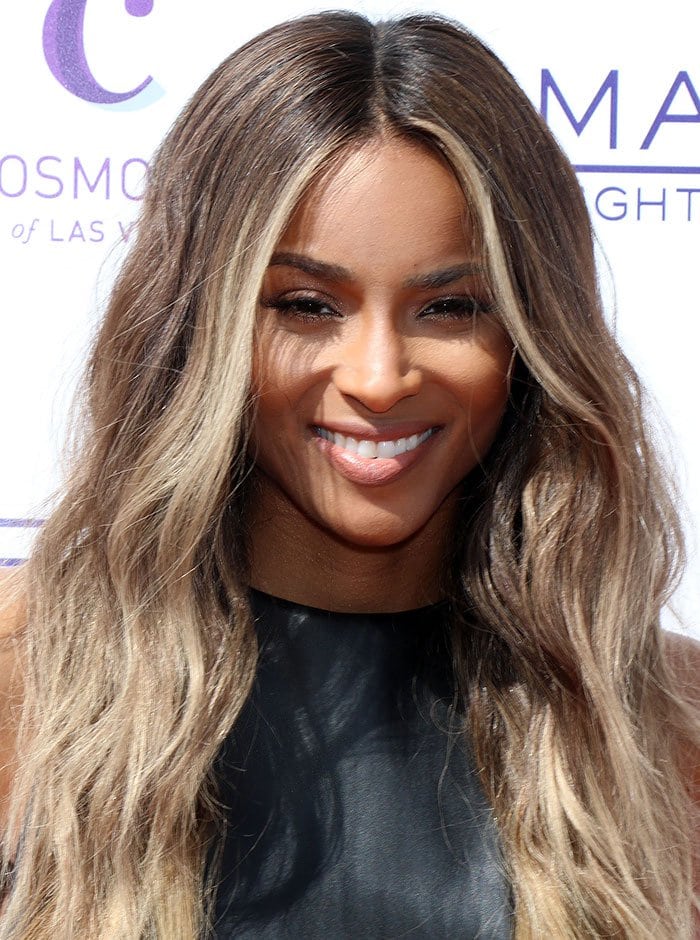 Ciara wears her hair down at the Marquee Dayclub Season Grand Opening held on March 19, 2016, in Las Vegas (Credit: Judy Eddy / WENN)
Aside from her huge rock, the 30-year-old singer wasn't also shy about showing off her toned figure and her long legs.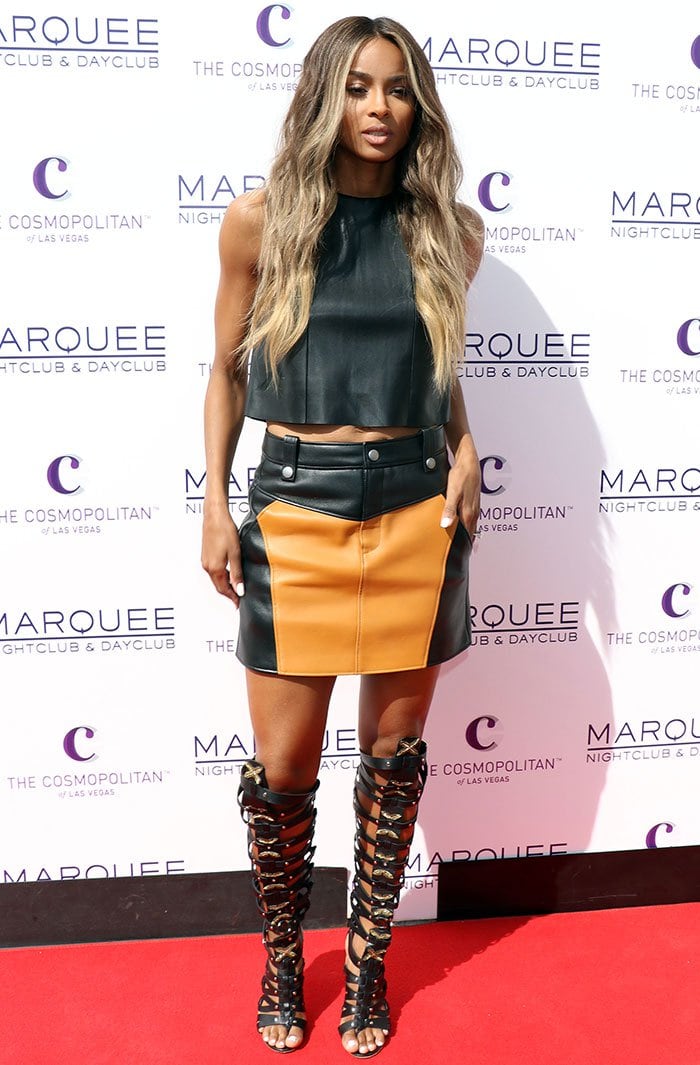 Ciara wears a leather Coach mini skirt on the red carpet (Credit: DJDM / WENN)
She was oozing sex appeal in a leather ensemble composed of a black leather crop top and a black-and-beige leather mini skirt by Coach.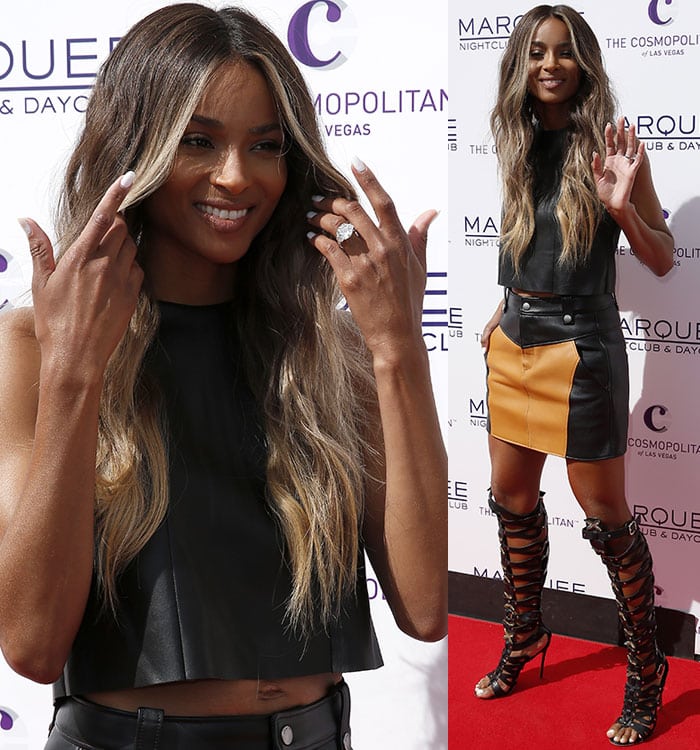 Ciara shows off the engagement ring she received from her new fiancé Russell Wilson (Credit: Judy Eddy / WENN / DJDM)
The singer let her ring take center stage, forgoing other jewelry. "An engagement ring is purely a token of love and unity between a couple. The love and emotion behind the gift is the true value, not what is a calculated market value or another opinion," an insider told Us Weekly about Ciara's massive 16-carat engagement ring. The estimated value of her ring is $2 million.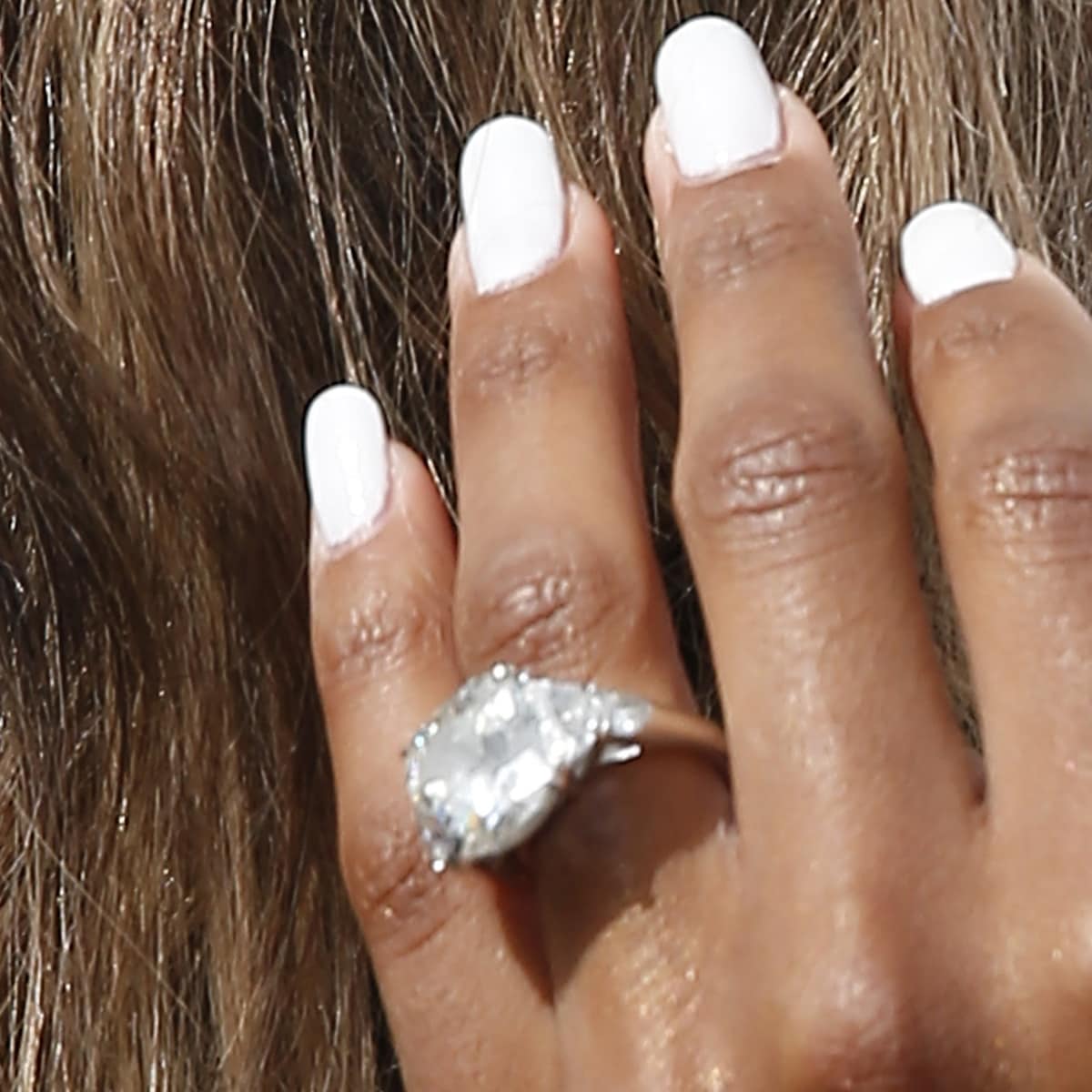 Russell Wilson is believed to have paid $2 million for Ciara's 16-carat engagement ring (Credit: Judy Eddy / WENN)
"Having said that, this ring is virtually flawless, and it is a custom piece made by the top jeweler in the world. A ring's market value is determined by a variety of factors including color, clarity, and shape. The color and clarity of this custom piece are extraordinary."
"But the true value of a ring to anyone is what it means now, at this moment. A ring or any piece of jewelry is worthless without meaning behind it. From what I can see, this ring's market value and emotional value behind it are priceless," the insider added.
"Every stone has its own beauty based on its nature. This flawless and perfect 16-carat diamond is truly one of a kind."
Ciara flaunts the massive diamond on her new engagement ring (Credit: Judy Eddy / WENN)
Bow Wow's ex-girlfriend amped up the leather outfit's racy vibe with a pair of knee-high gladiator sandals and completed the look with center-parted tousled beach waves and neutral makeup.
Ciara shows off her toned abs in a leather crop top and Coach mini skirt (Credit: Judy Eddy / WENN / DJDM)
She resurrected the Altuzarra gladiator sandals from the spring/summer 2013 collection.
Ciara's feet in knee-high leather Altuzarra sandals (Credit: WENN)
These leather sandals feature adjustable buckled straps at the ankles and tops, gold-toned studs, bugle bead leaf embellishments, and about four-inch heels.
Unfortunately, they're no longer available online.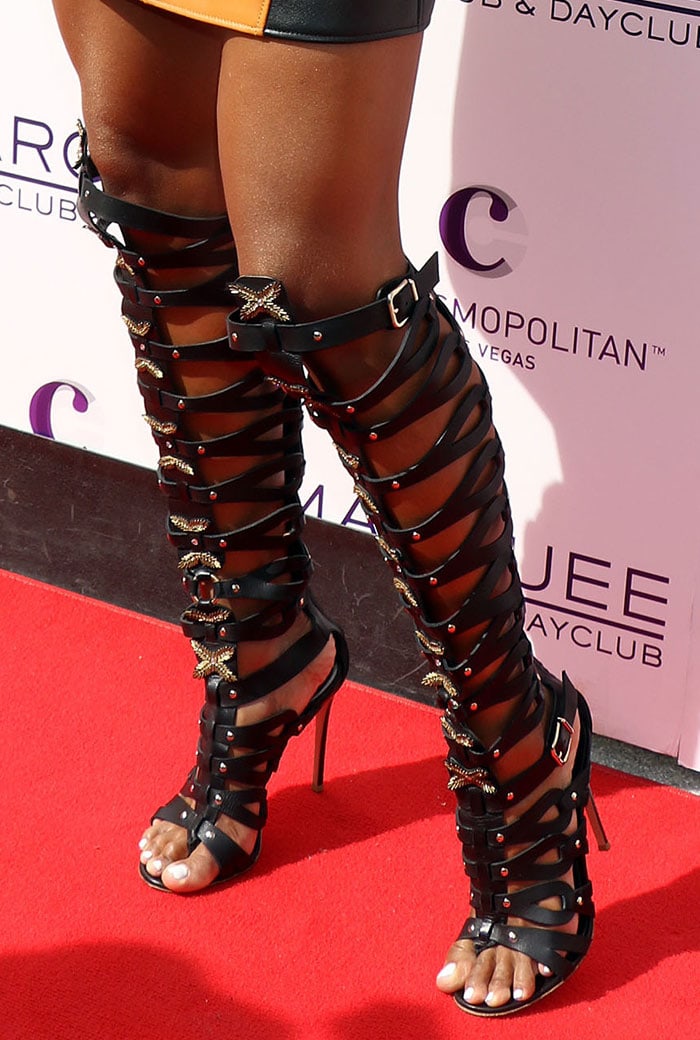 Ciara's feet in Altuzarra gladiator sandals (Credit: WENN)