As it turns out, Cindy Crawford is incredibly dedicated to the fight against cancer. While the supermodel has never had an encounter with the disease herself, she did lose her three-year-old baby brother to leukemia when she was just eight.
Cindy has decided to give back by honoring those who have dedicated their lives to fighting breast cancer at the Revlon philanthropic luncheon in Los Angeles.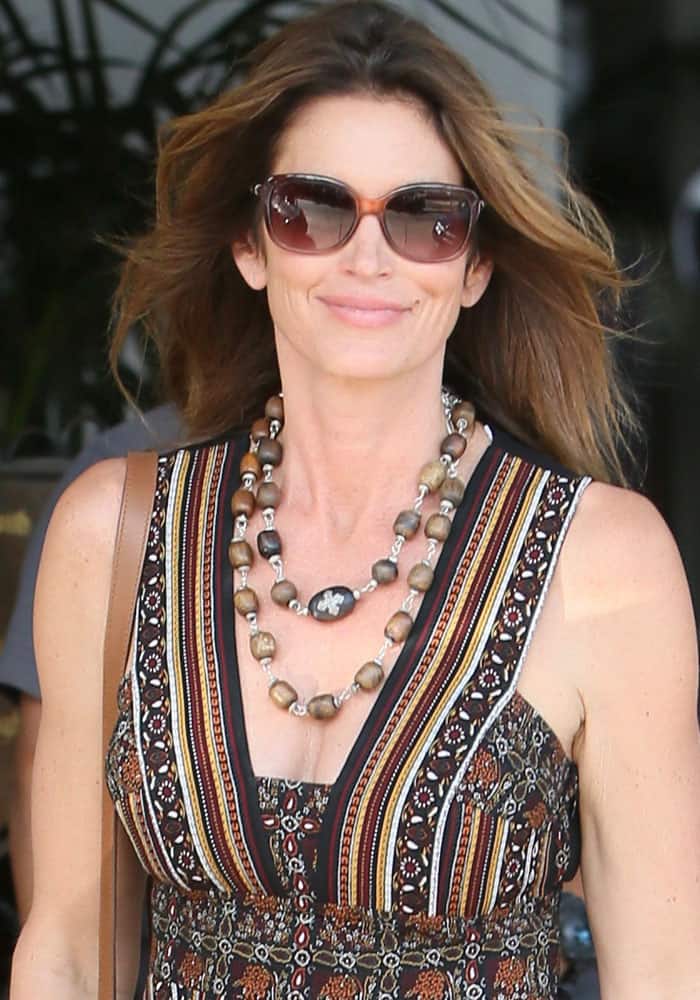 Cindy Crawford at Revlon's philanthropic luncheon at Chateau Marmont in Los Angeles on September 27, 2016
Cindy Crawford wearing a floral printed "Hayley" dress from A.L.C. Limited
The supermodel wore a floral printed "Hayley" dress from A.L.C. Limited.
Cindy styled her look with a pair of sunglasses, an oversized bead and cross necklace, some silver rings, a leather drawstring shoulder bag, and perforated Rag & Bone "Wyatt" sandals that you can buy at Saks Fifth Avenue and Neiman Marcus.
Cindy wears Rag & Bone "Wyatt" perforated sandals in tan suede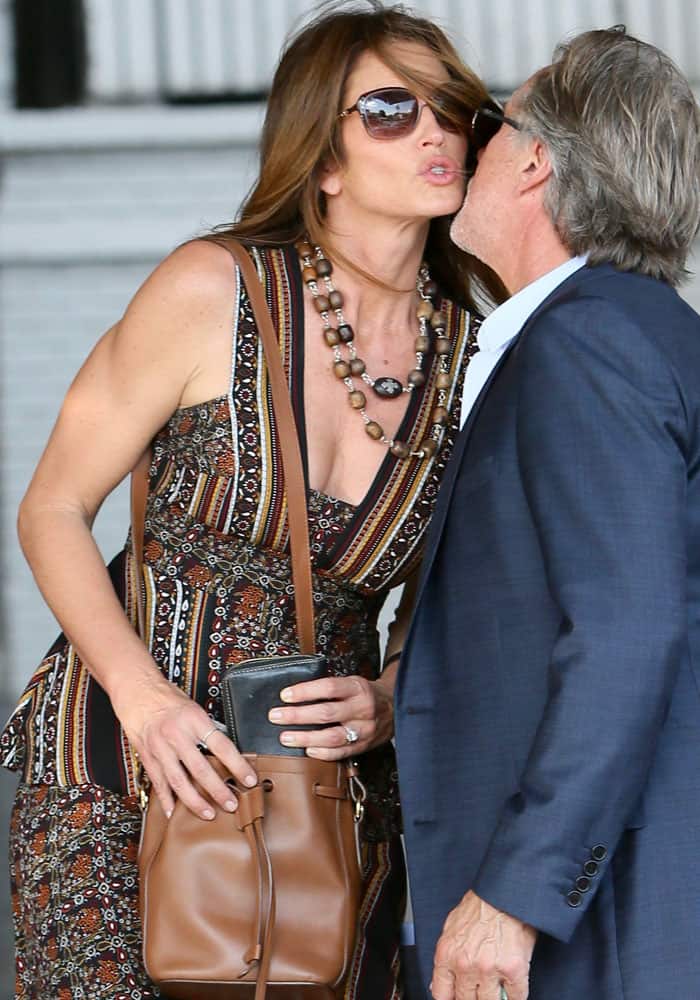 Cindy gives a goodbye kiss as she leaves the Revlon philanthropic luncheon
Cindy said that even though she was young when her brother succumbed to cancer, the loss was devastating for her.
Eventually, she became active in organizations that support cancer research and patients, and has even taken her daughter Kaia Gerber with her to yearly events at the hospital where her brother was treated.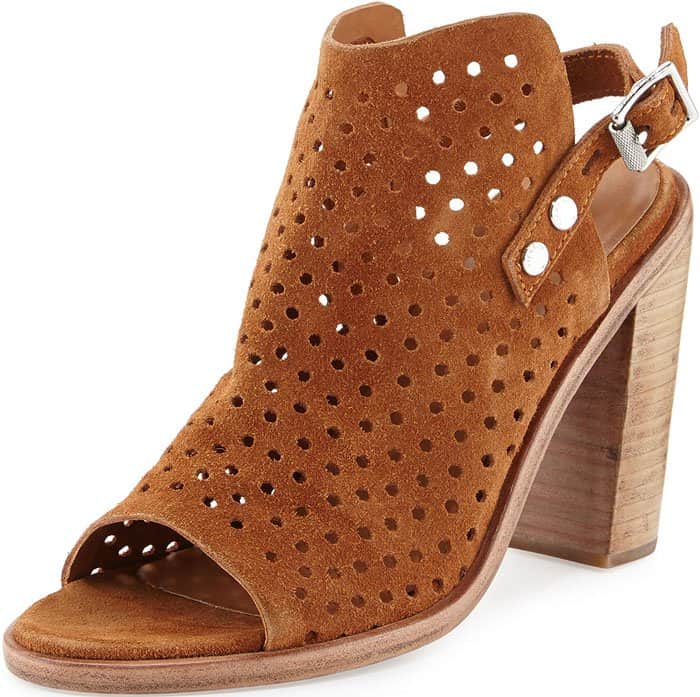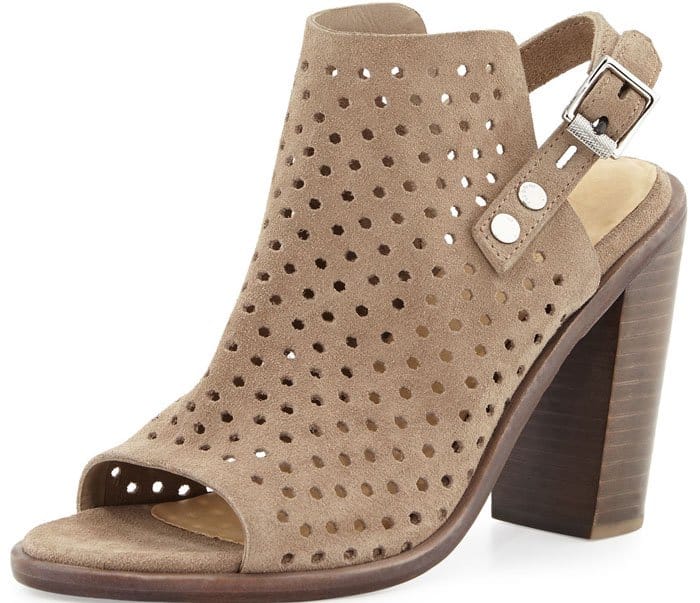 Credit: Michael Wright / WENN