Halle Berry may be 50 years old, but she is still goals. The actress showed off her enviable physique at the recent Revlon philanthropic luncheon in Los Angeles, giving her fellow young celebrities a run for their money.
Halle showed up at the luncheon in a super tight outfit that rivaled the typical outfits of celebs like Jennifer Hudson and Ciara.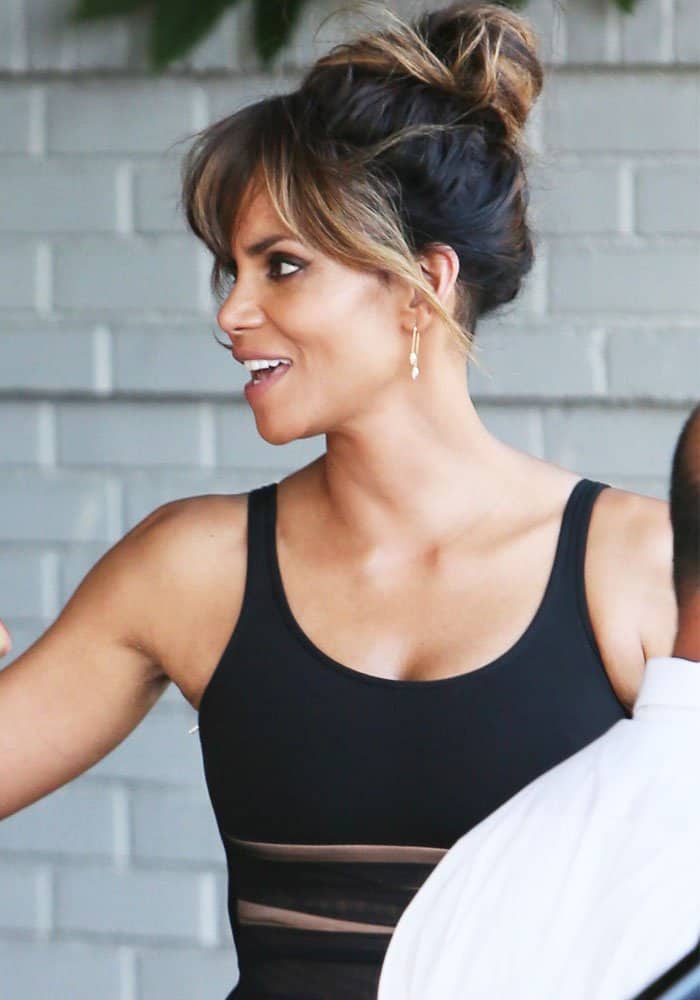 Halle Berry at the Revlon Philanthropic Luncheon at Chateau Marmont in Los Angeles on September 27, 2016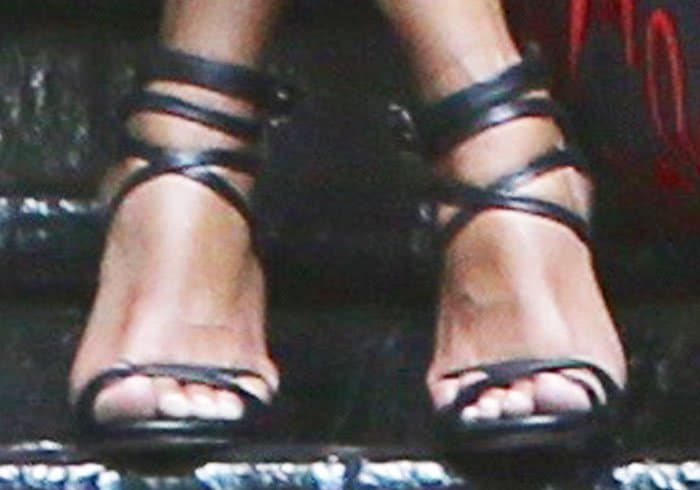 Halle wears a pair of Le Silla sandals from several collections ago
Halle wore a two-toned bodycon dress with wrap details at the bodice and skirt by David Koma. The actress styled her look with earrings from Borgioni, a ring from Noudar and a pair of black Le Silla strappy sandals from several collections past.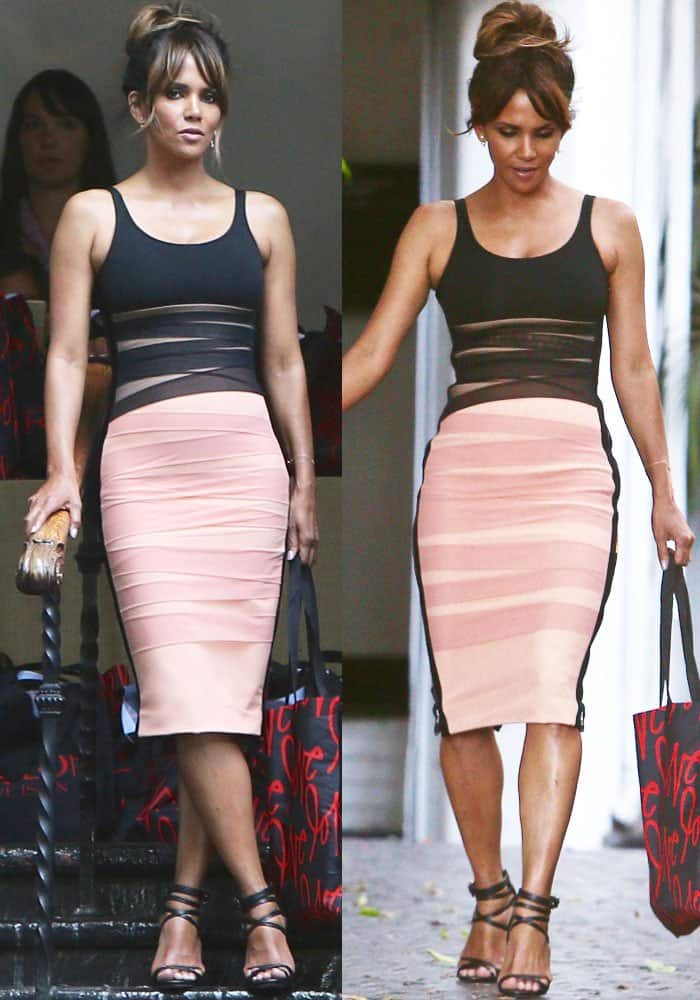 Halle shows off her toned physique in a David Koma bodycon dress
Ciara uploaded a photo of herself posing with Halle and Jennifer. Despite the huge age gap — Ciara is 30 and Jennifer is 35 — Halle could very well pass as one of the younger girls.
The Revlon lunch was held to honor the people who have dedicated their lives to helping women with health issues.
The Le Silla sandals are sold out but you can shop the similar Gianvito Rossi sandals at Barneys Warehouse.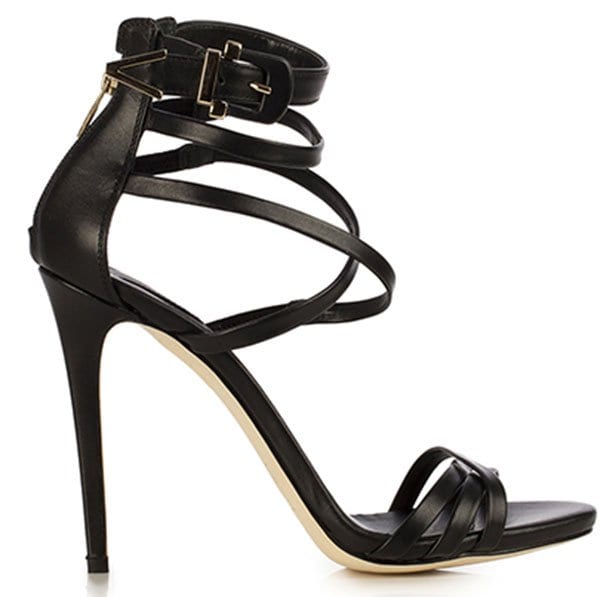 Le Silla Strappy Sandals (SOLD OUT)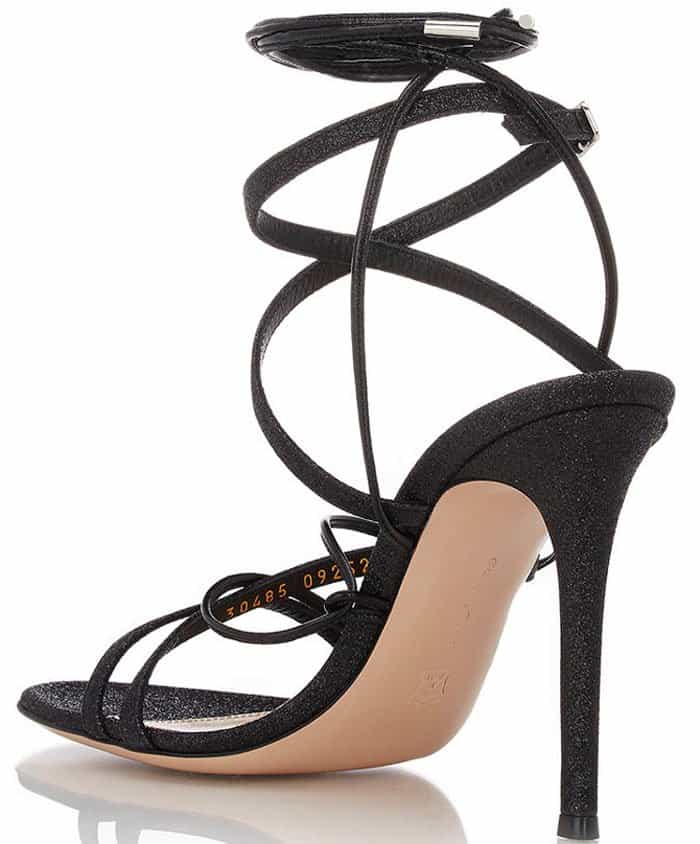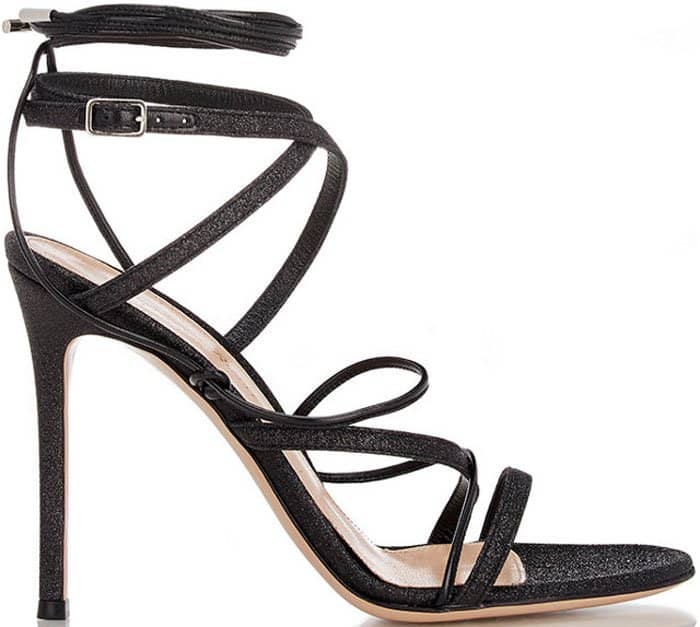 Gianvito Rossi Glitter Ankle-Strap Sandals, $319 (before: $795) at Barneys Warehouse
Credit: Michael Wright / WENN